Roohome.com – Scandinavian apartment design style that applies white color paint looks simple and elegant for a comfortable residence in the middle of the city. It does not use lots of complicated features that make the room feel stuffy. So, it can make anyone who comes to this space feel relax and enjoy it. The soft touch and sweet features that were applied by the designer make it looks charming, and it might be your references in decorating your room. Let us check the fabulous ones!
Scandinavian living room interior design with cute and sweet decoration
Do you want to have a comfortable living room with the cute and sweet decoration? You have to check the design below! Scandinavian interior design style design and decorate this living room perfectly. It looks natural and cozy for family time. As you can see, that is only one modern sofa with the gray color and the small dining table in front of the window that gives the natural light for it. So, you do not need to turn your electricity when the day time. But, it also makes the romantic feel while your dinner time.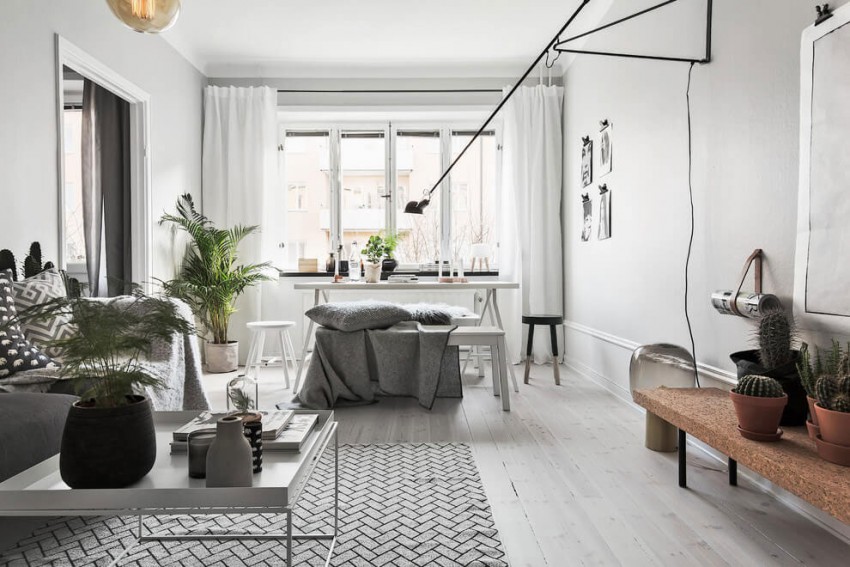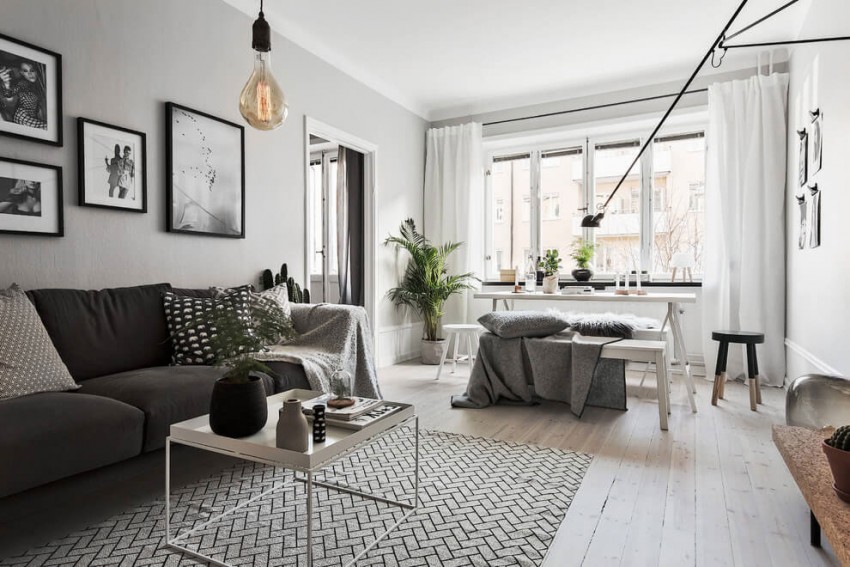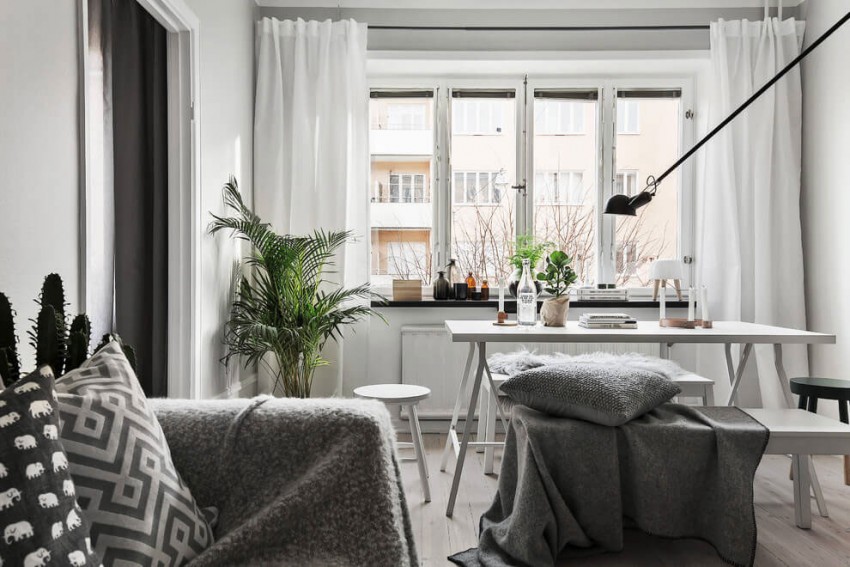 If you want to decorate you Scandinavian living room, you can use indoor plant or some cute accent that is not too complicated. You just need to use the light feature for it. It does not matter if you want to decor your wall by using a photo frame or something like that, as long as it does not make the room feel stuffy.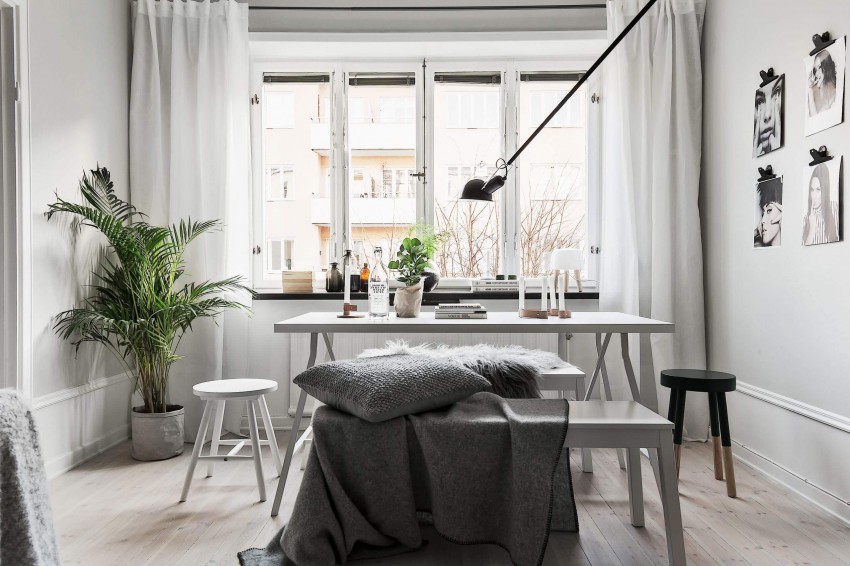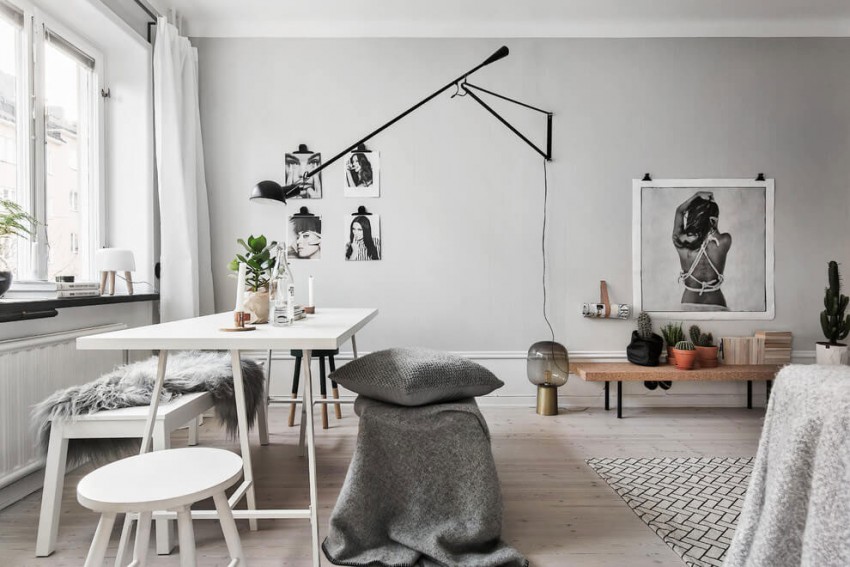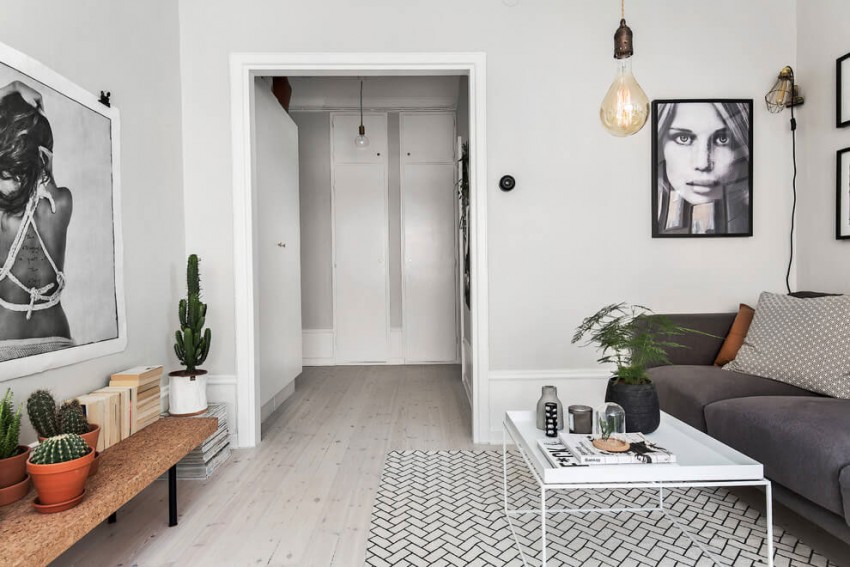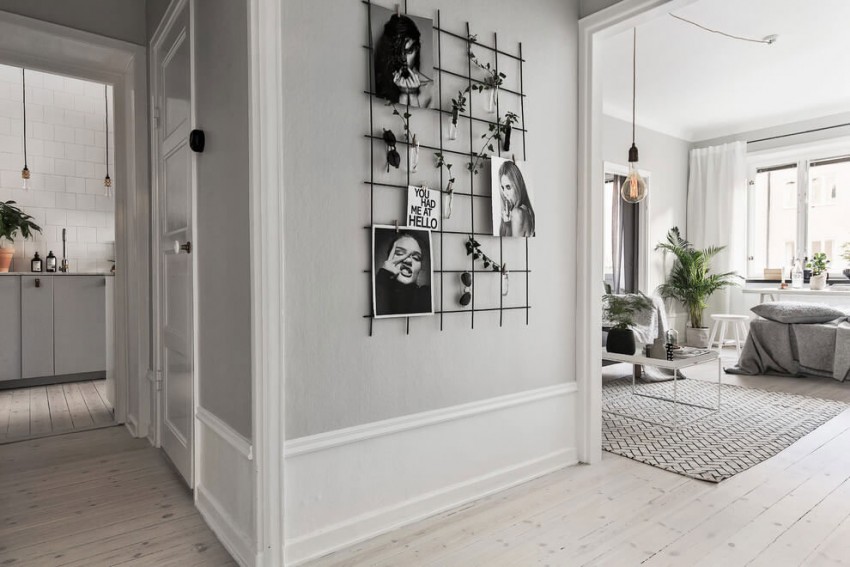 Minimalist kitchen with gray color paint
Scandinavian apartment design style identically with the soft and neutral color that looks sweet. Applying gray color paints for a kitchen will make your residence looks sweet and charming. This color is a great choice for decorating a small kitchen. Why? Because it can manipulate the small space with his soft shades.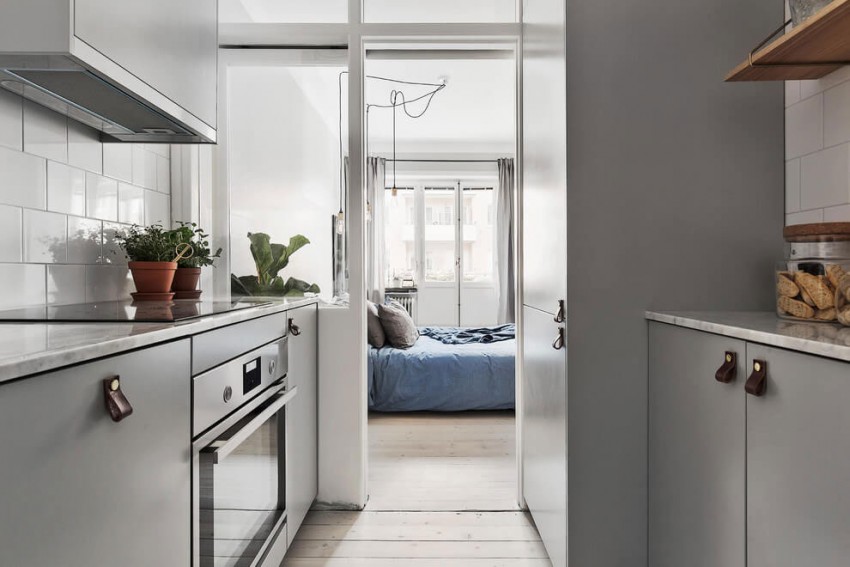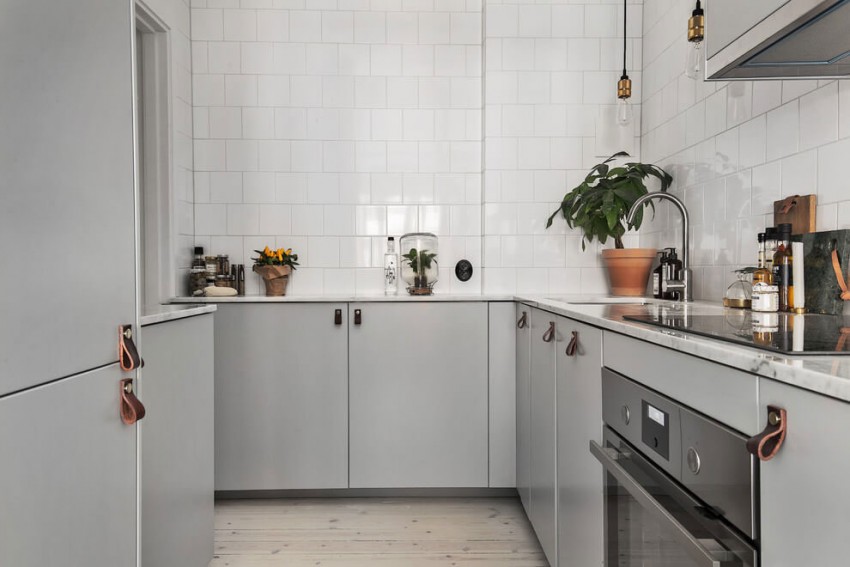 It does not matter if you want to apply the same decoration in a kitchen. You can see the simple chandelier that decorates its space perfectly.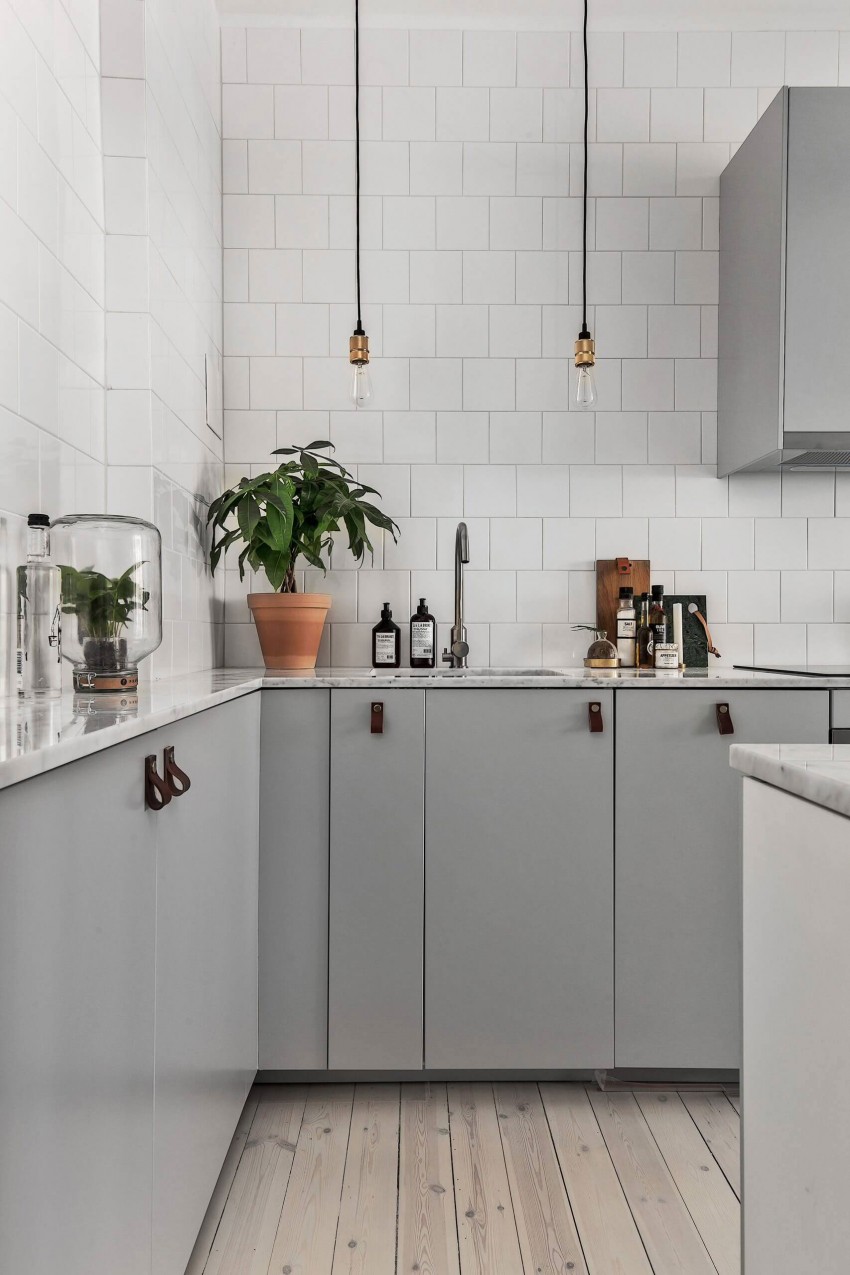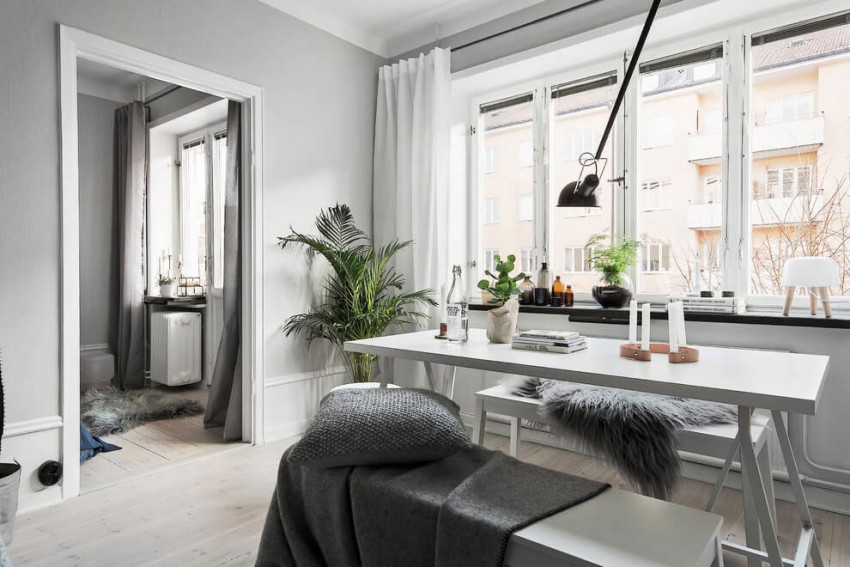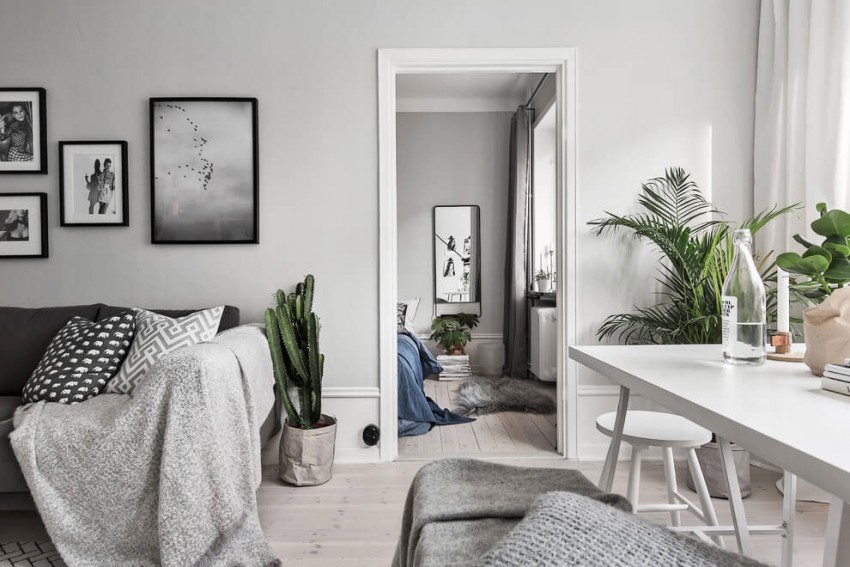 Scandinavian bedroom interior design style
This Scandinavian bedroom looks charming and cute for a small apartment. There is not lots of decoration, besides the chandelier and some photo frame that was arranged properly on the wall. But, the most important point, it still looks beauty with their simplicity.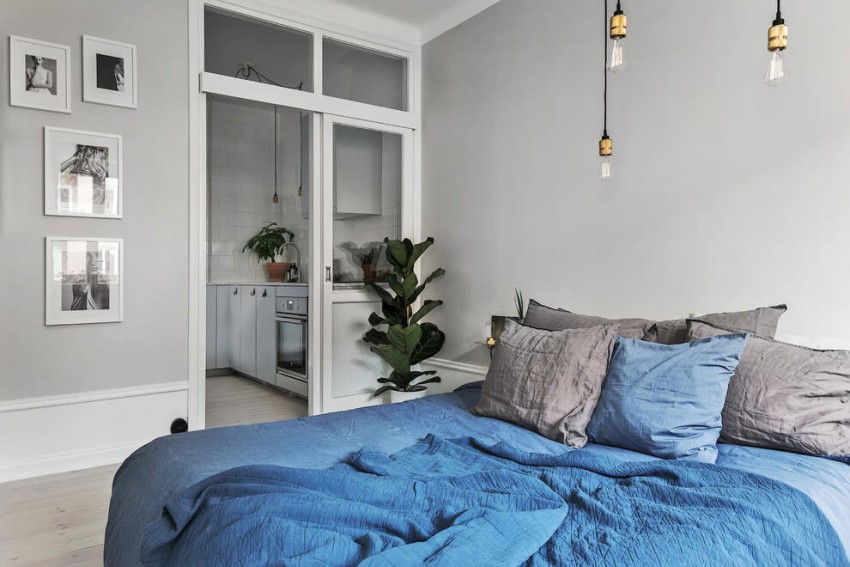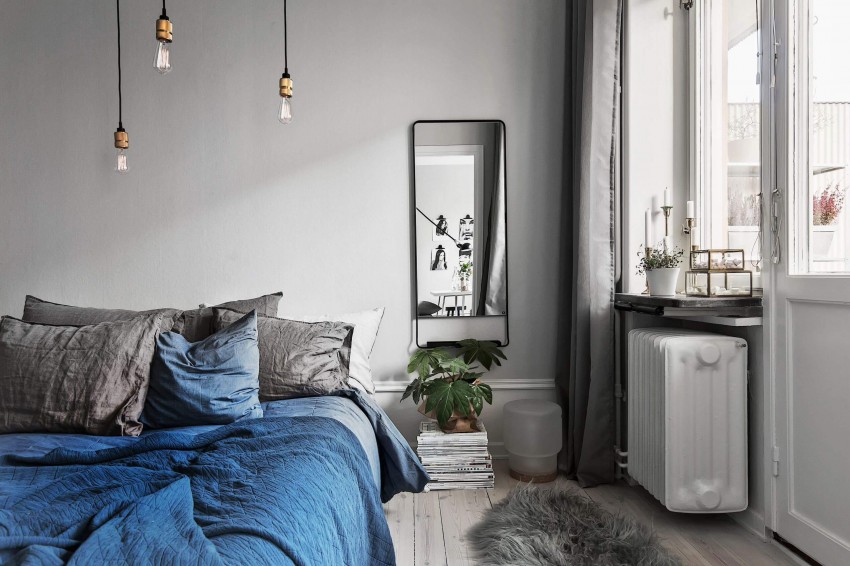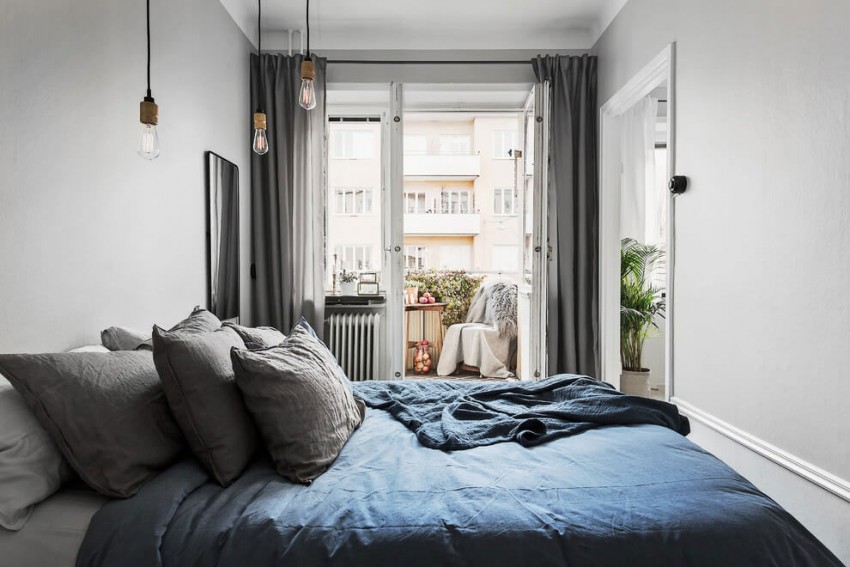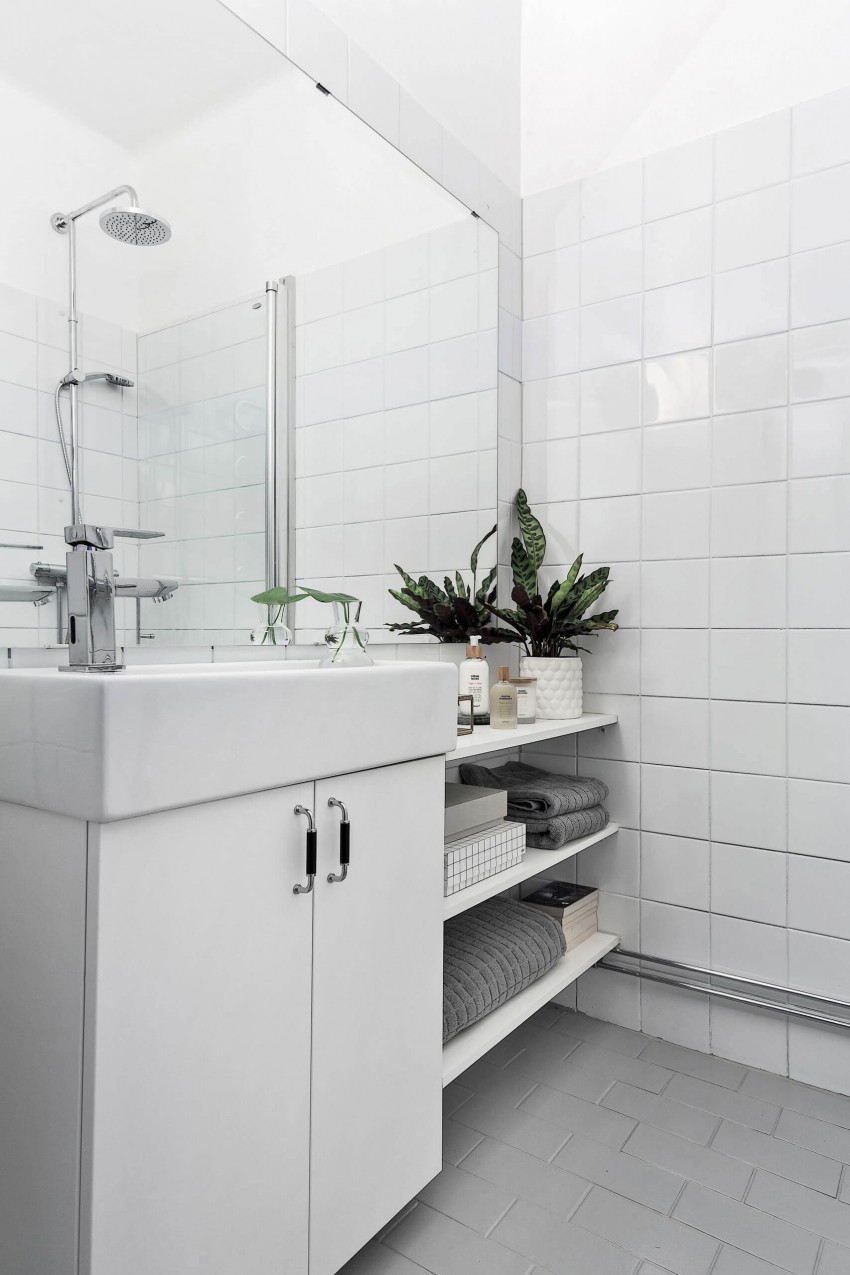 Hopefully, this Scandinavian apartment design style will be inspiring you.