Roohome.com – A minimalist apartment design with the soft color scheme is a perfect combination to get the comfortable residence. Besides that, wood floor plans with the minimalist furniture that designer use for its space is so simple and elegant. It does not take a long time to get a better feel about it.
Minimalist living room design with soft color
Minimalist living room with the beautiful wood floor plans make its space feel warmer and looks so interesting. The wood material is the right choice to support the soft color scheme. Both of them are the best partner in making a cozy atmosphere in a residence. It will be better o use modern and minimalist furniture design for its space. You do not need to use lots of decoration to support the theme. So, you can save your budget for the other.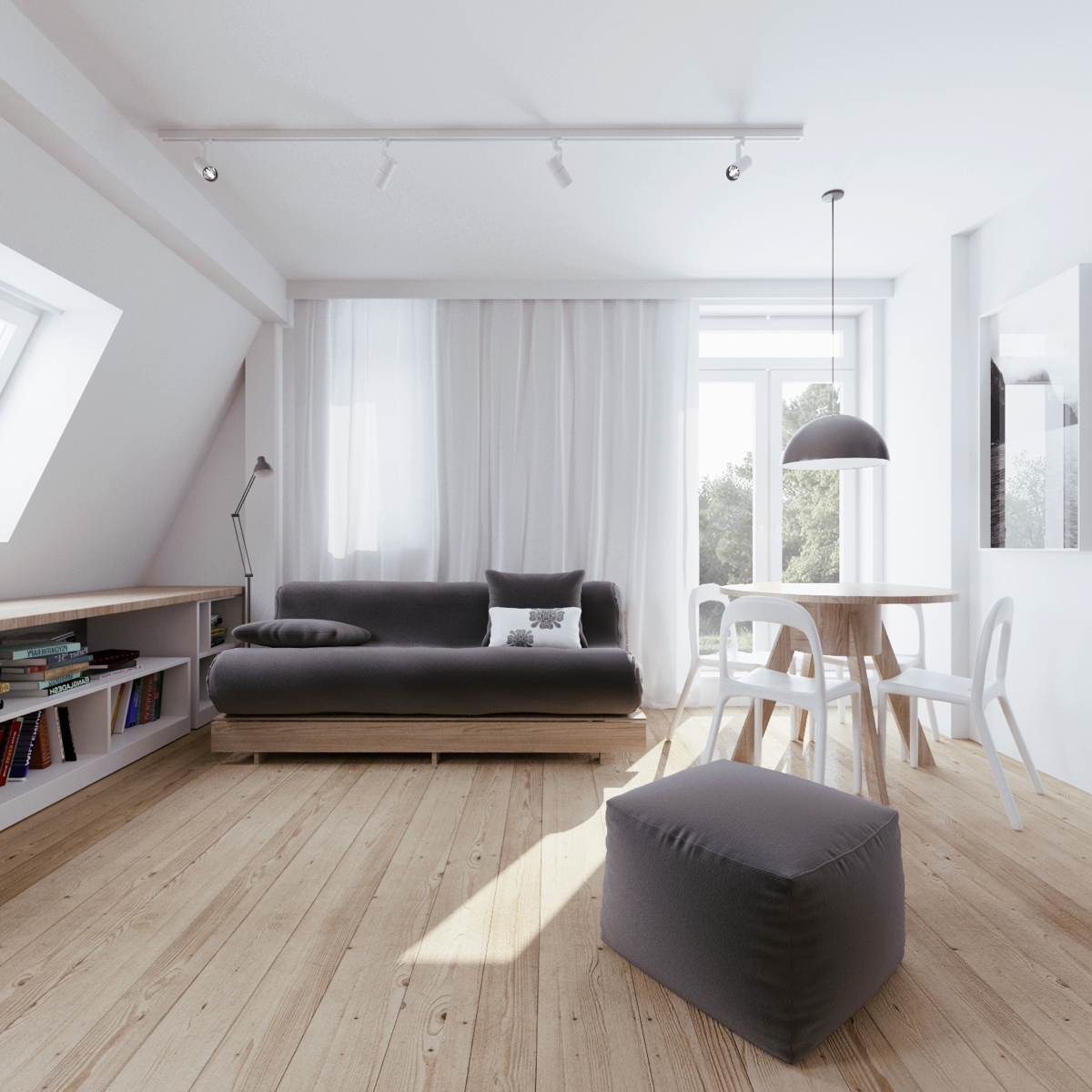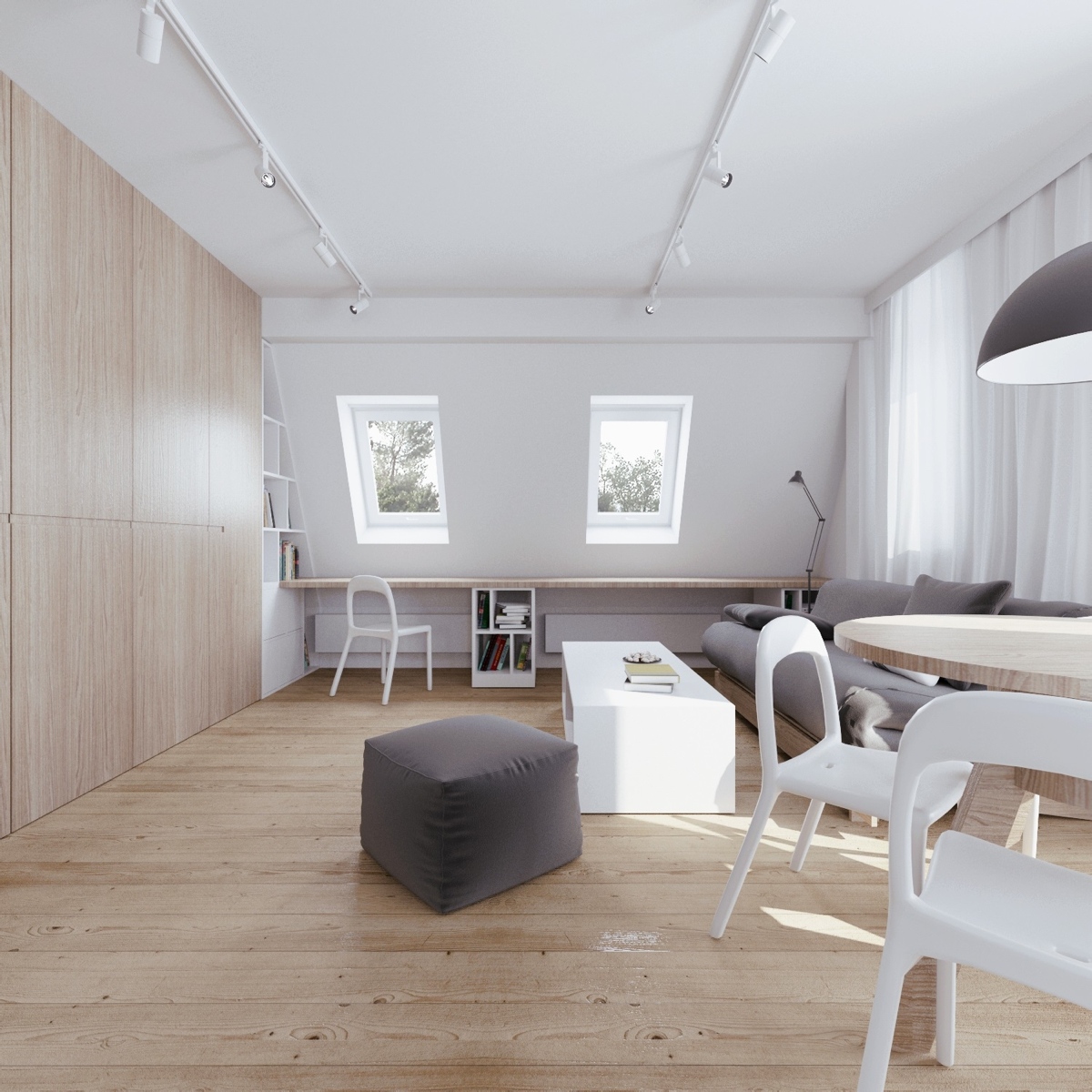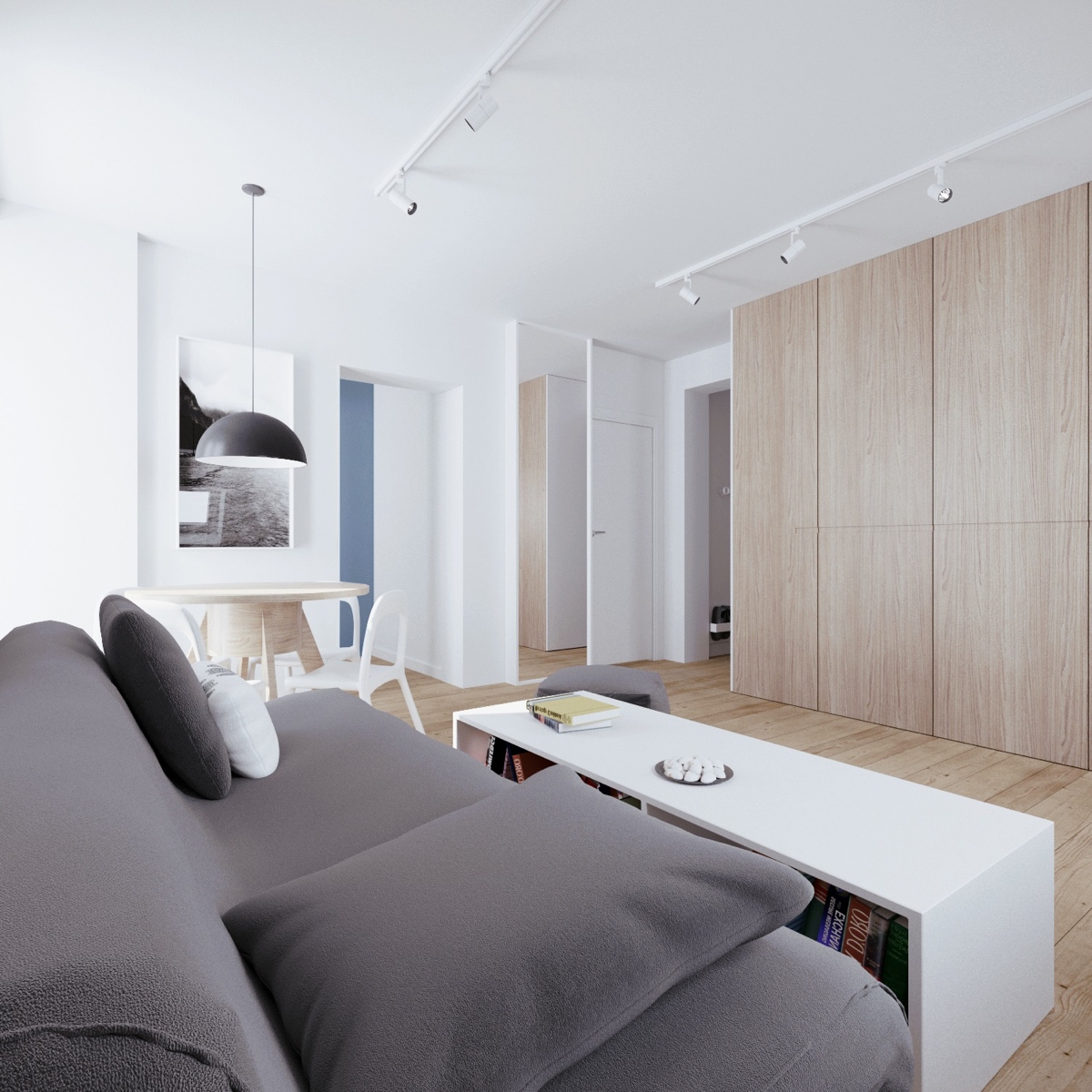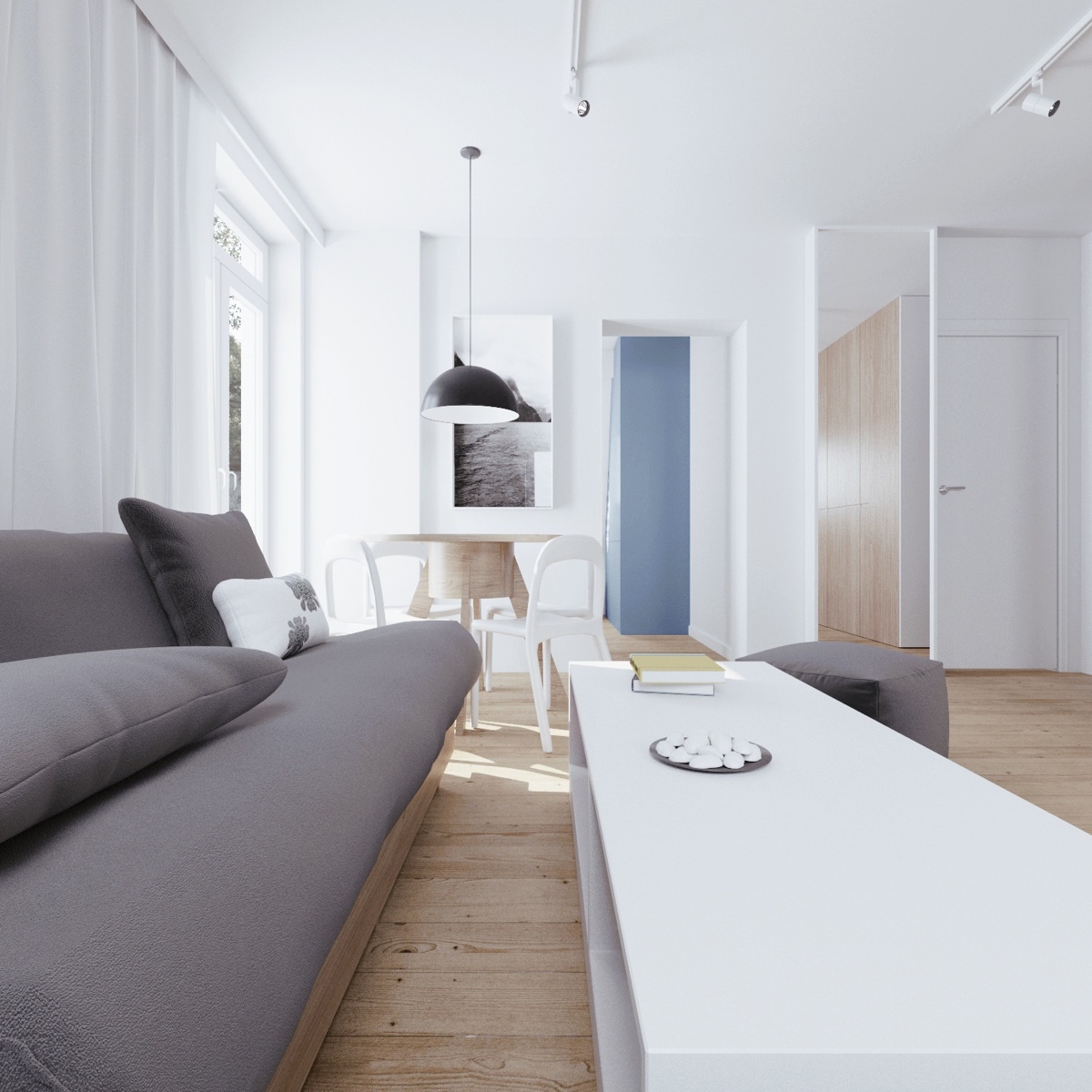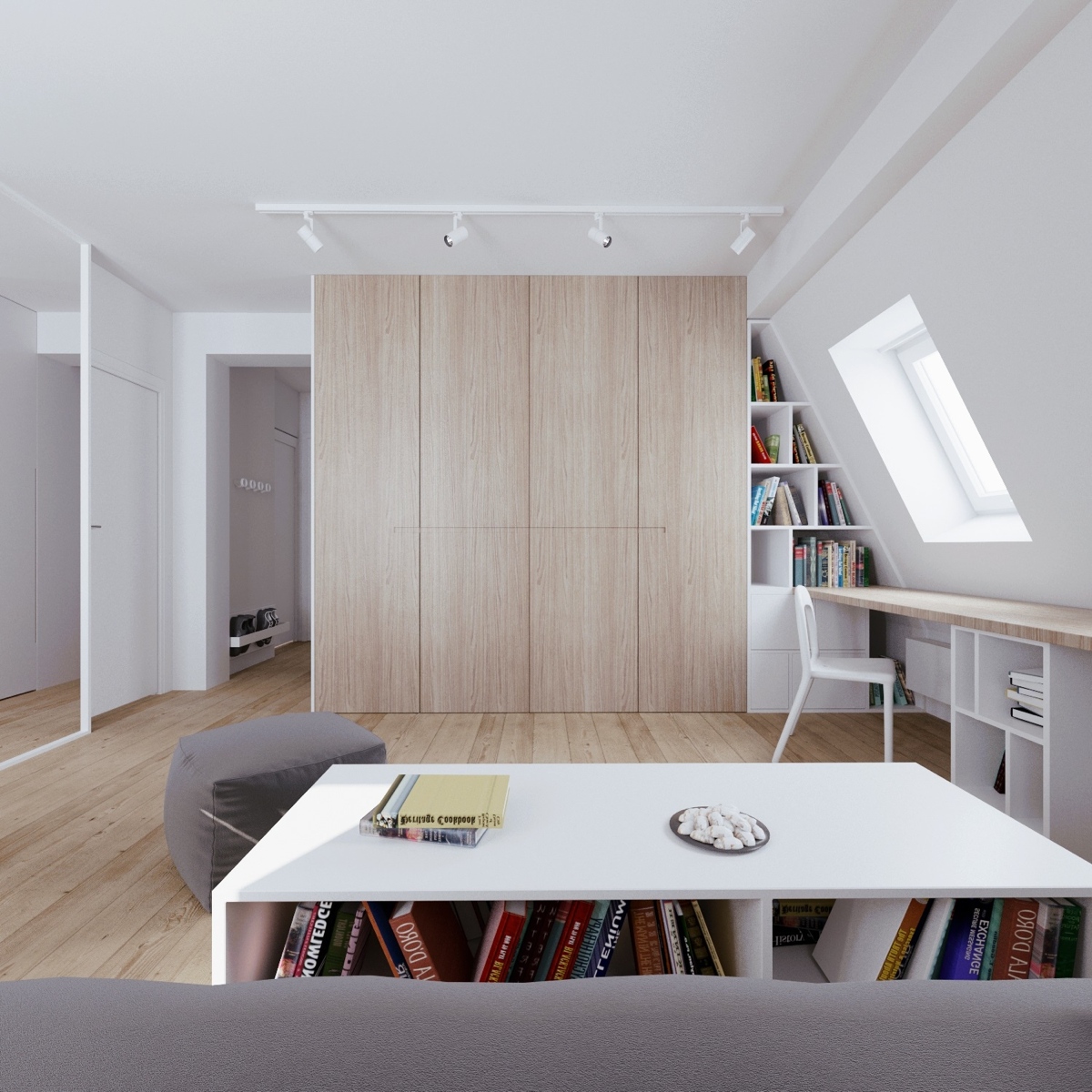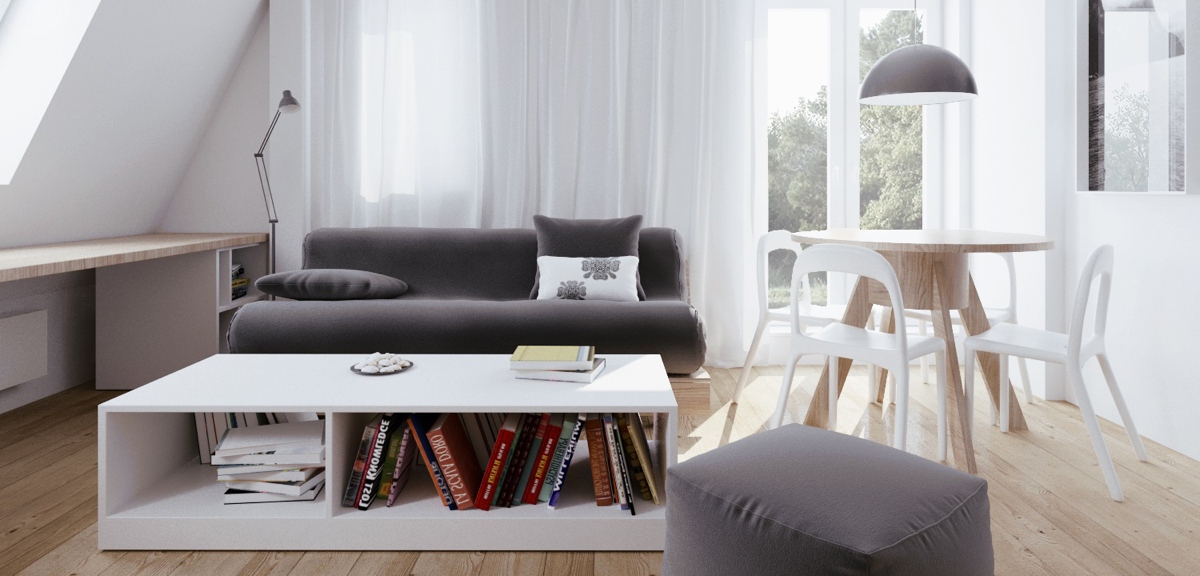 The use of minimalist furniture design with the neutral color helps you to get the elegant view. It perfects for people who like the simple and easy thing in their life. But, you still have to take a look at the layout. You need to prepare it perfectly. Do not make it worst just because the use of unimportant accent.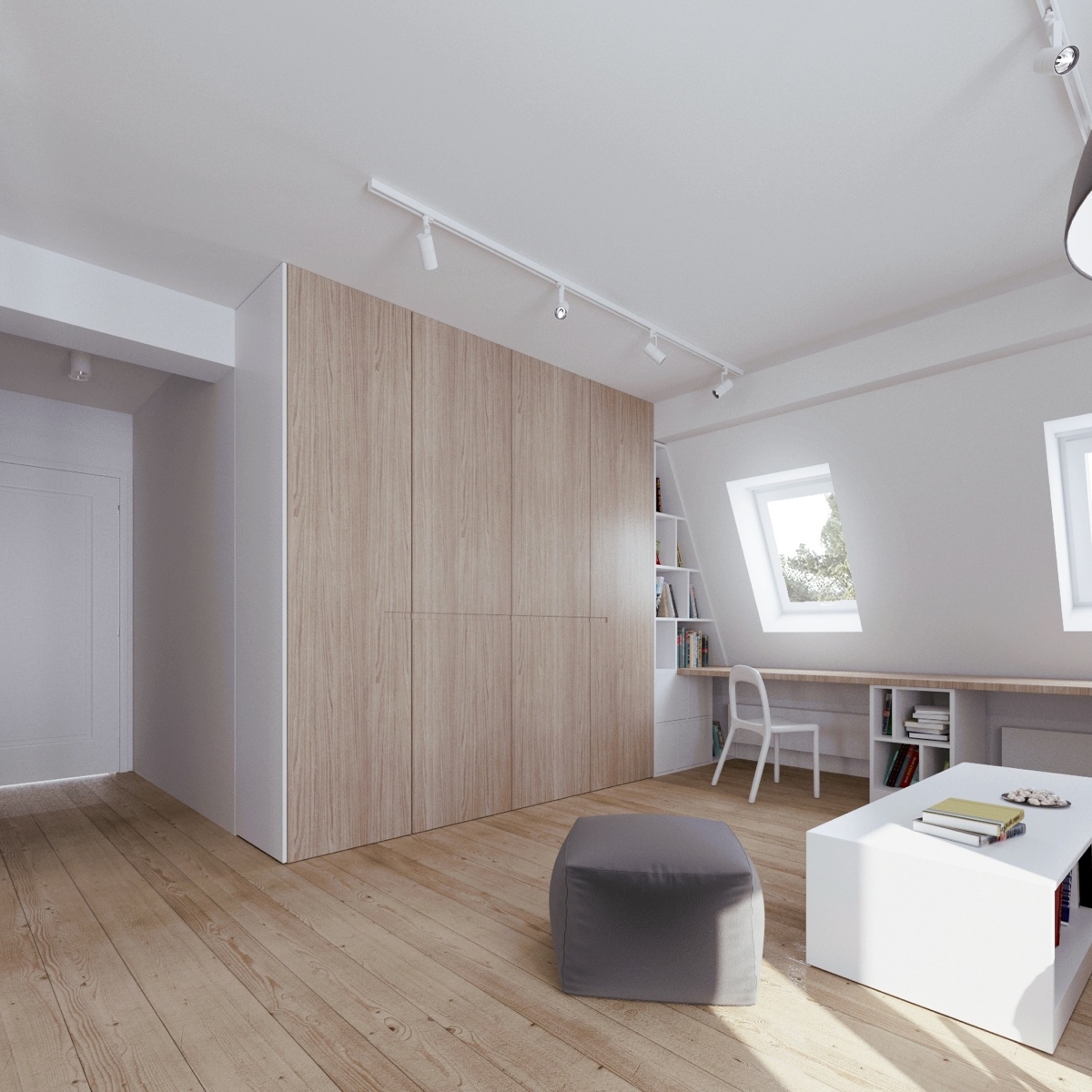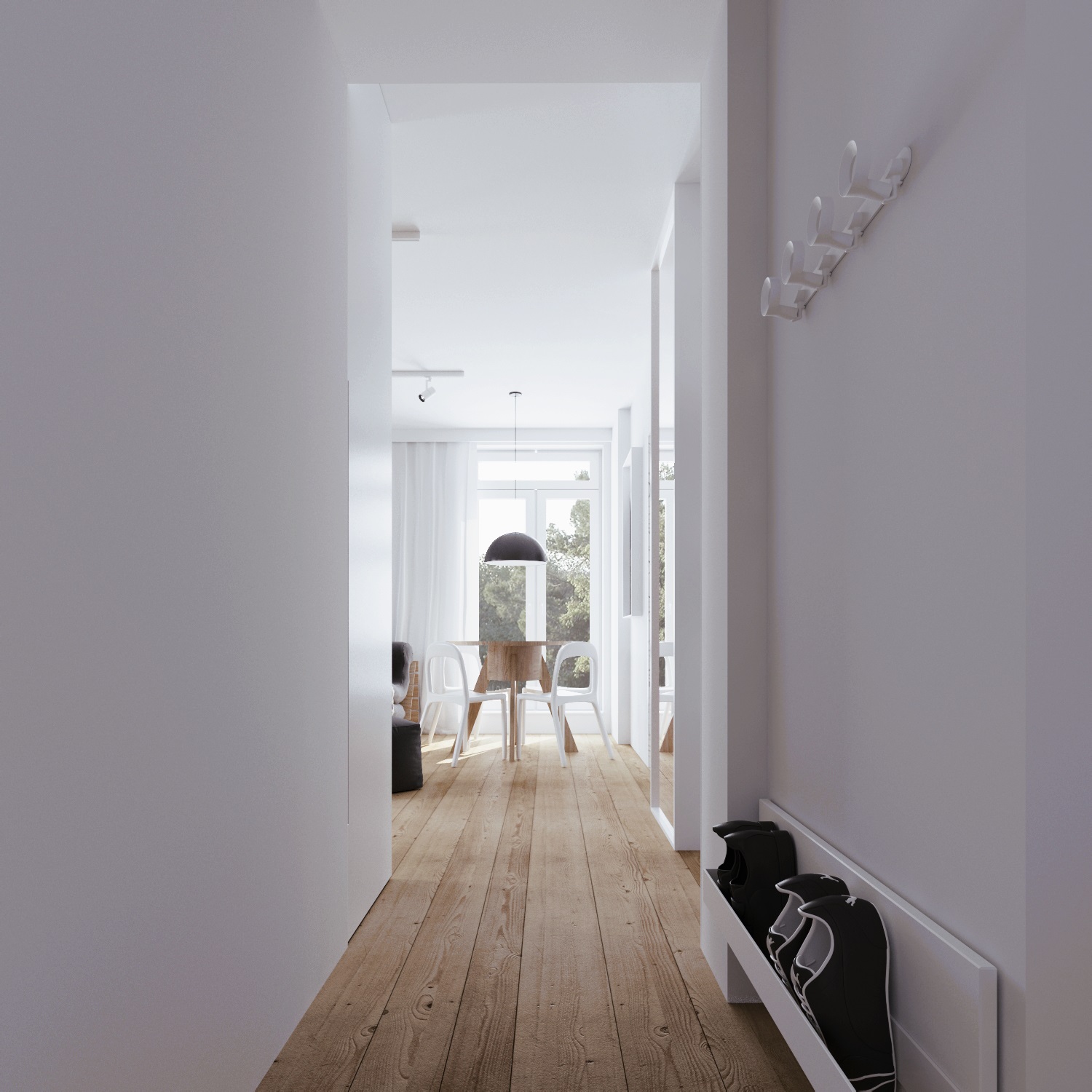 Minimalist kitchen interior design with blue color
The minimalist apartment design needs the perfect color to fill it. Blue and white are the right choices for it. You can apply its color in your kitchen. A white brick wall and blue kitchen set will make any chef envy to you. Why? Because it looks so soft and comforts for cooking time. It might give you some references and ideas in finding a new recipe.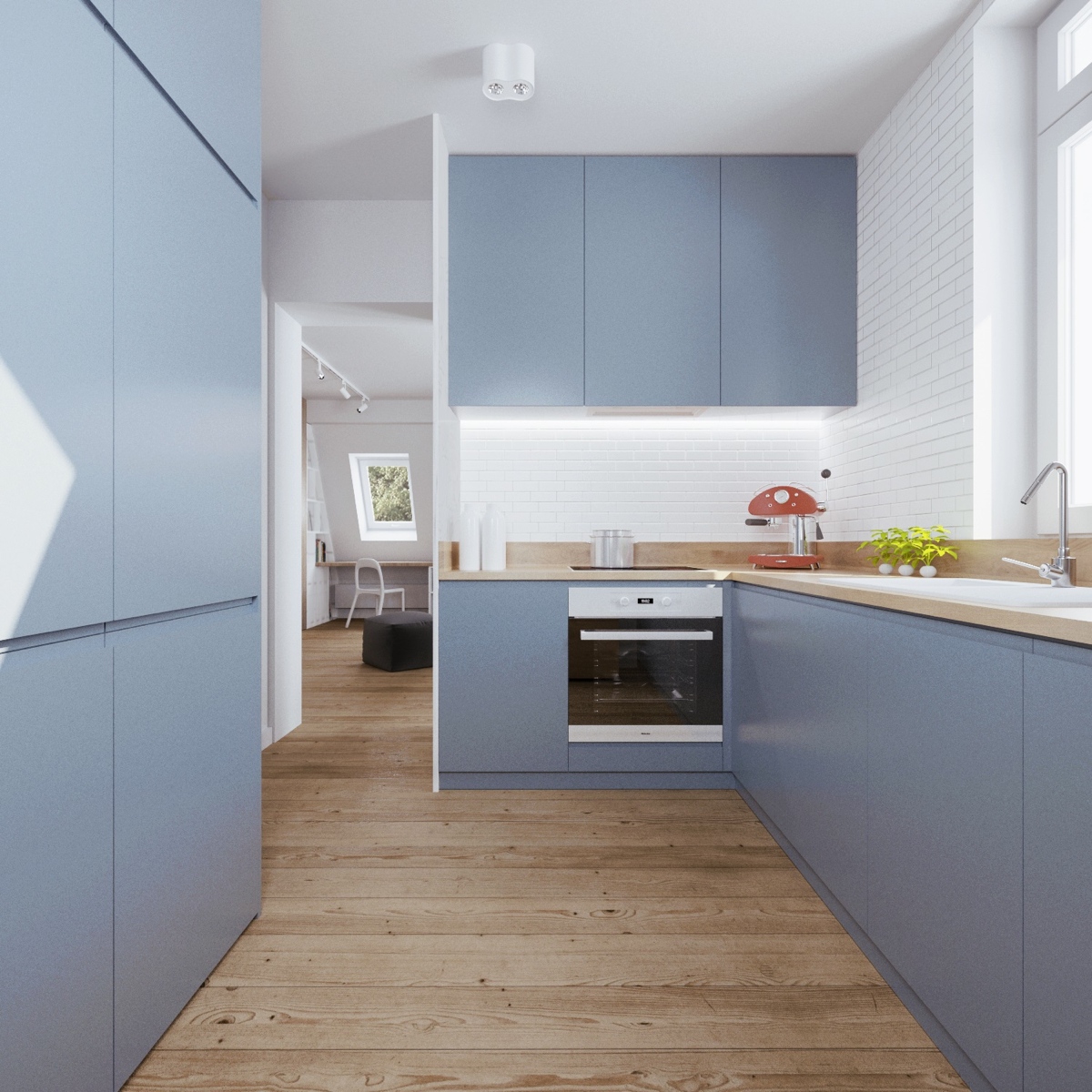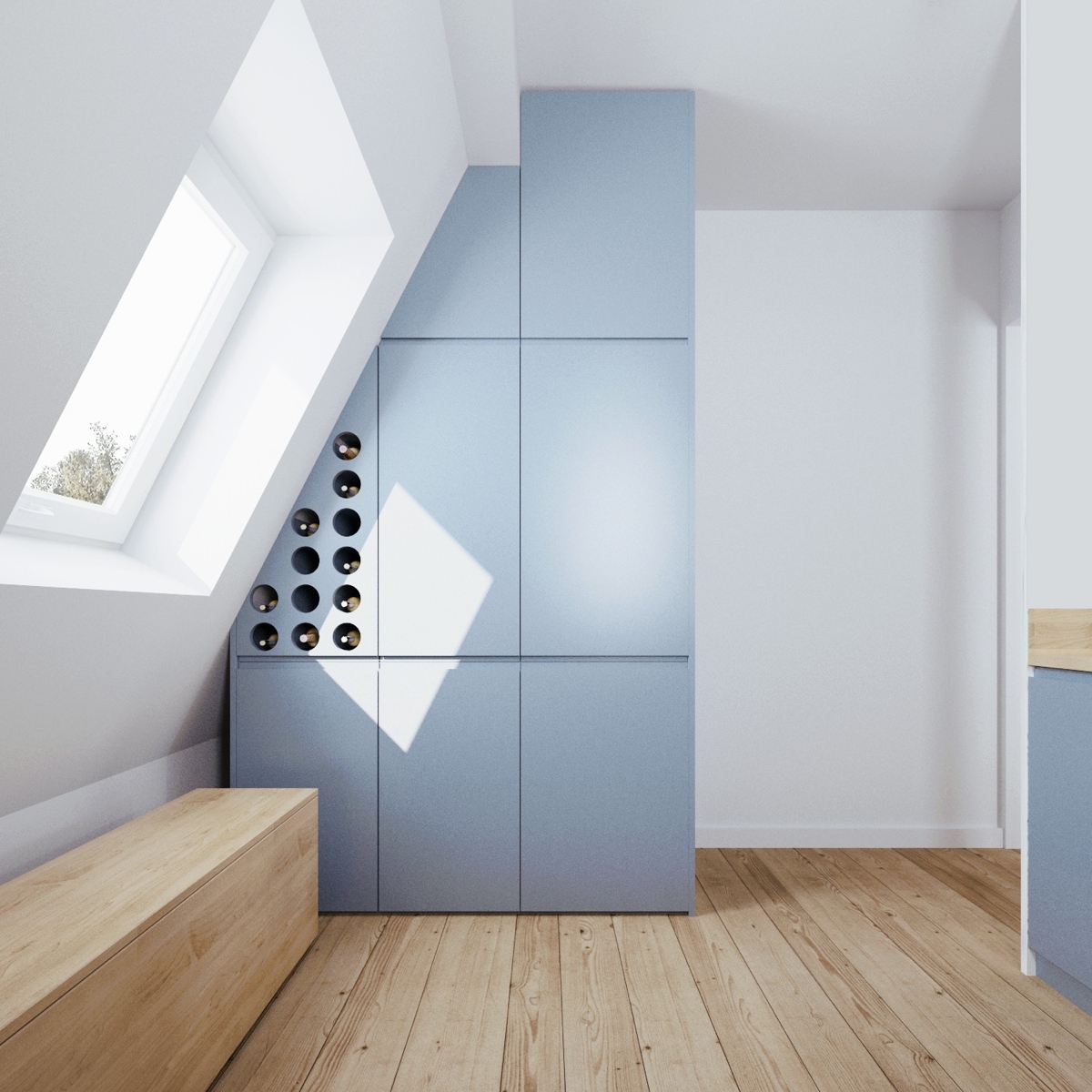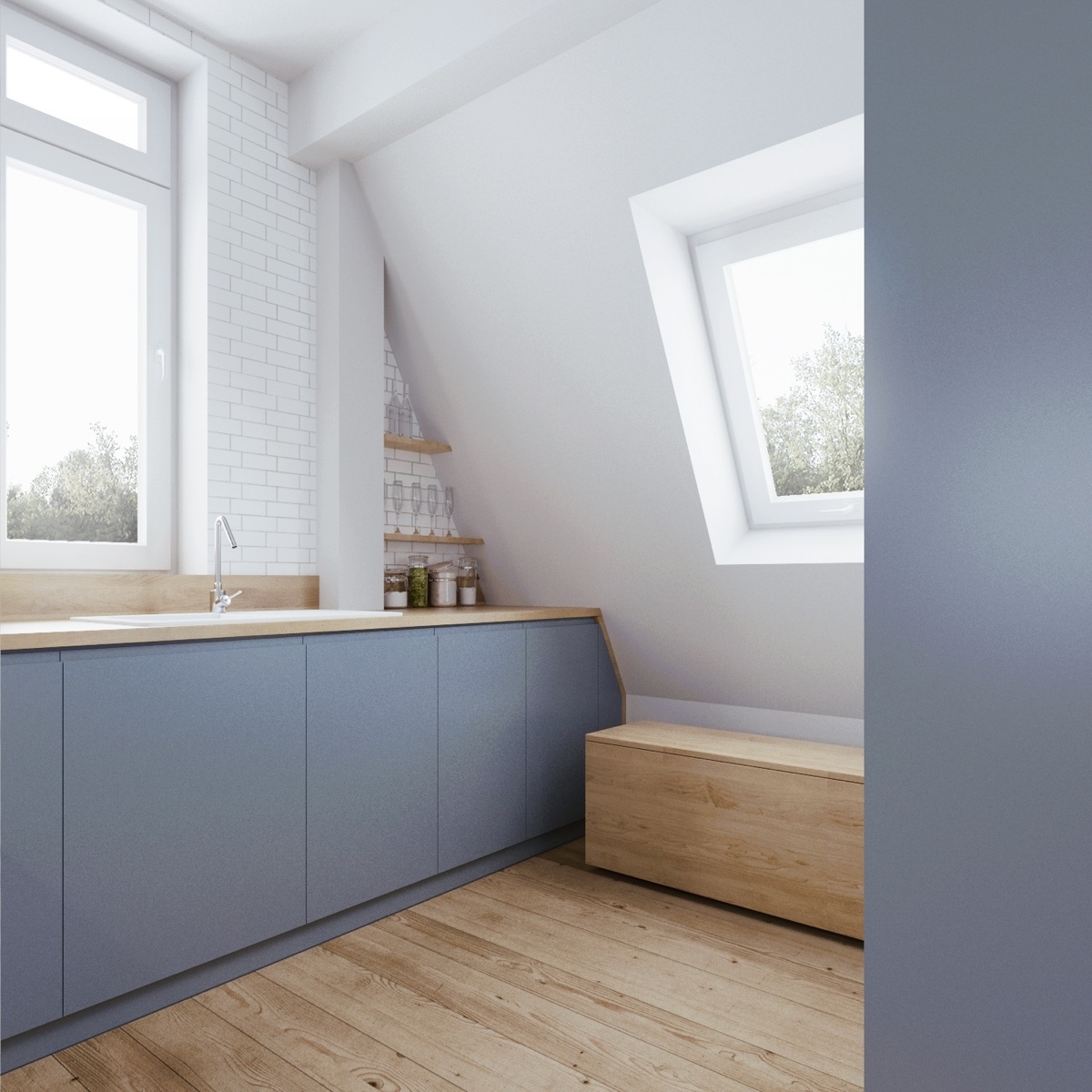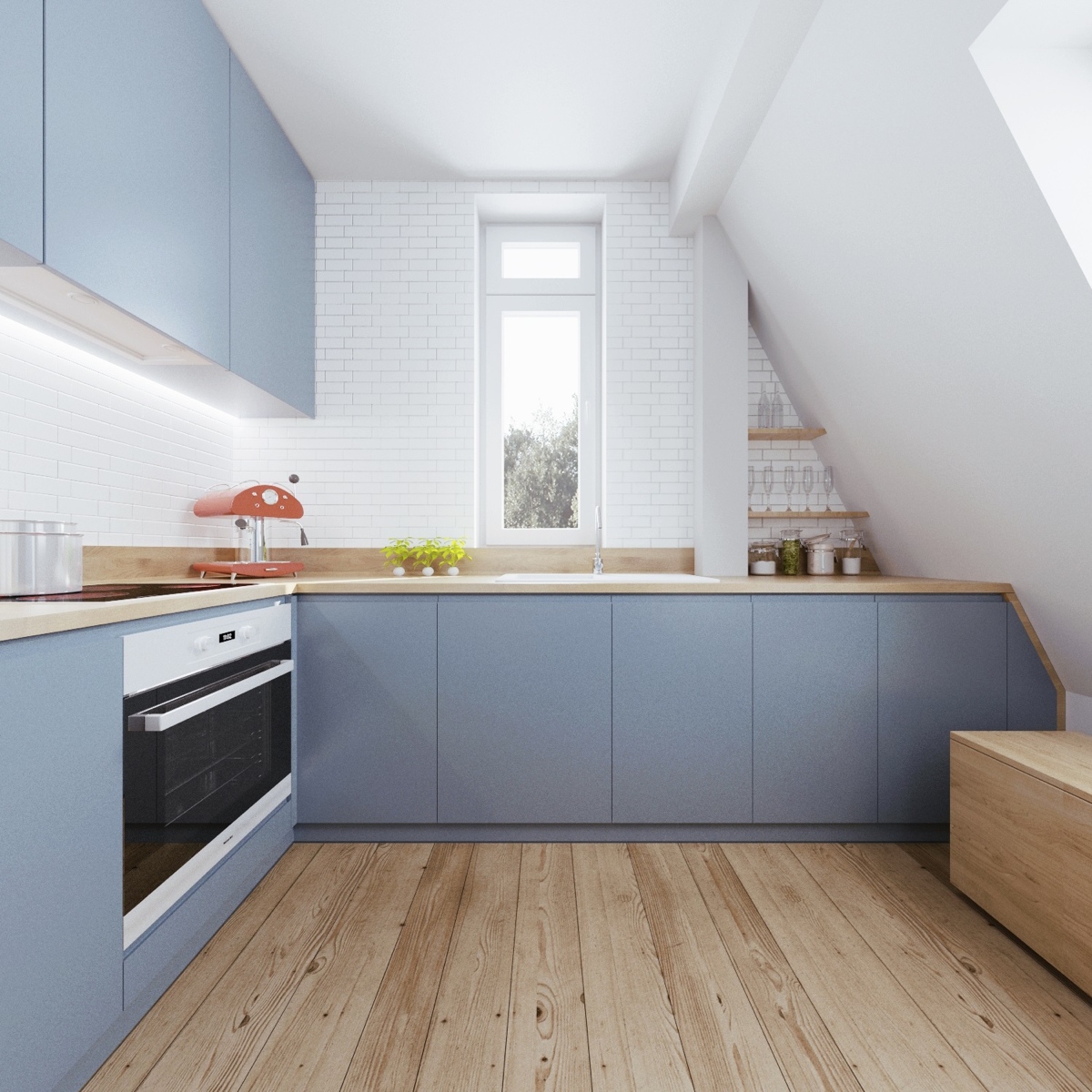 Unique wall decoration in a simple bedroom design
Applying a unique wall decoration in a bedroom will make it more interesting. It will attract an attention from anyone who come to this space. You can follow what the designer apply in this bedroom, they apply a large map as it wallpaper. Actually, You just need your creativity to make your own space be more beautiful.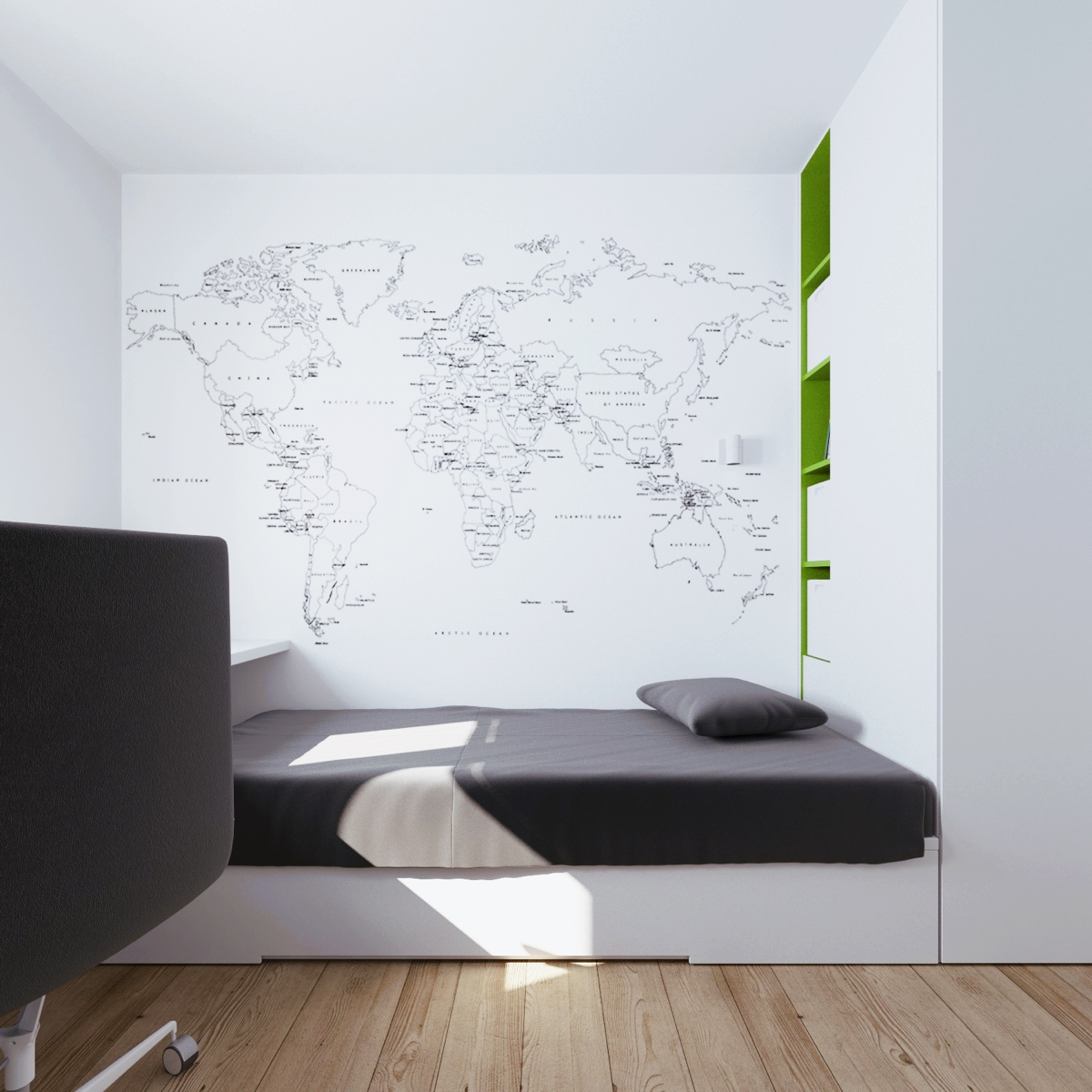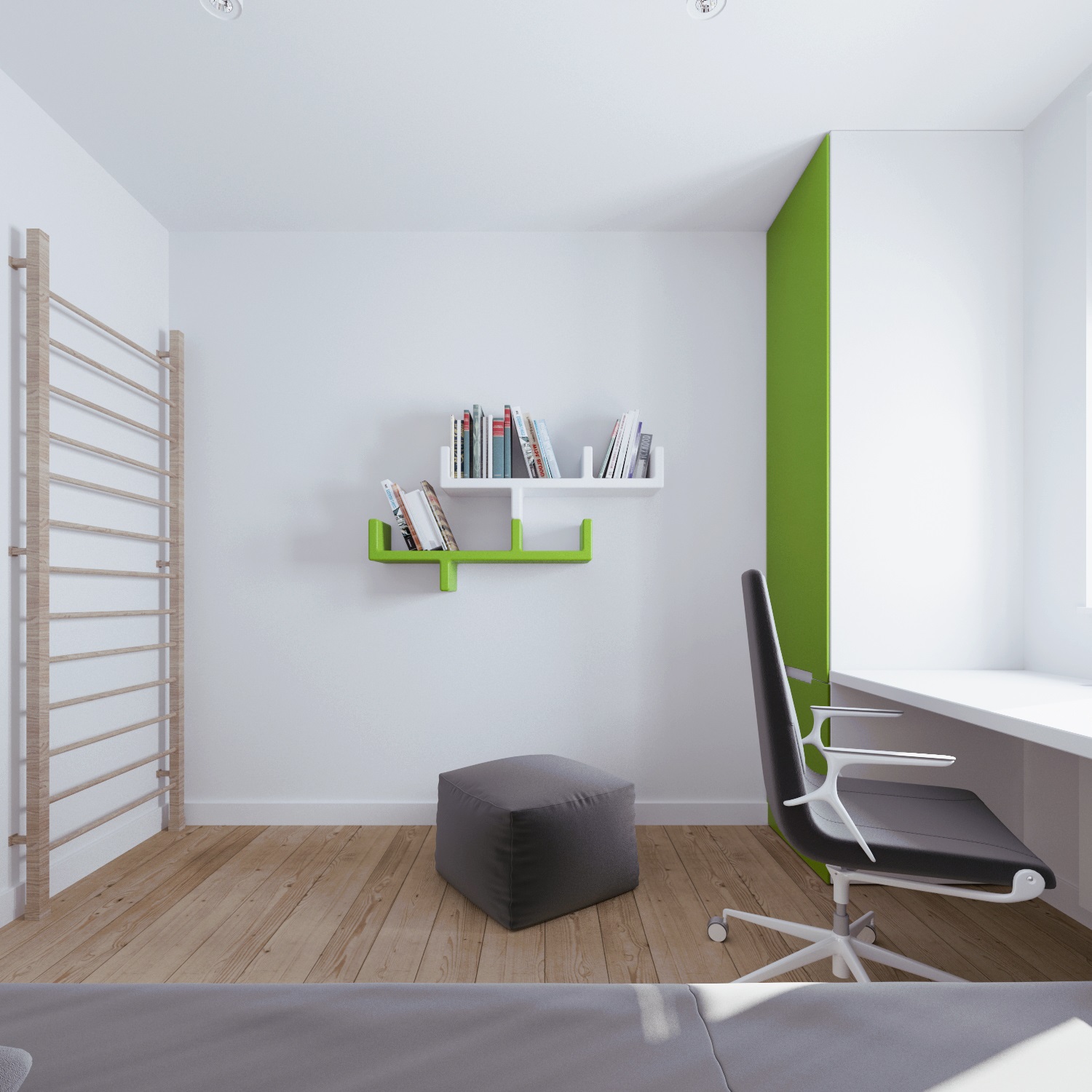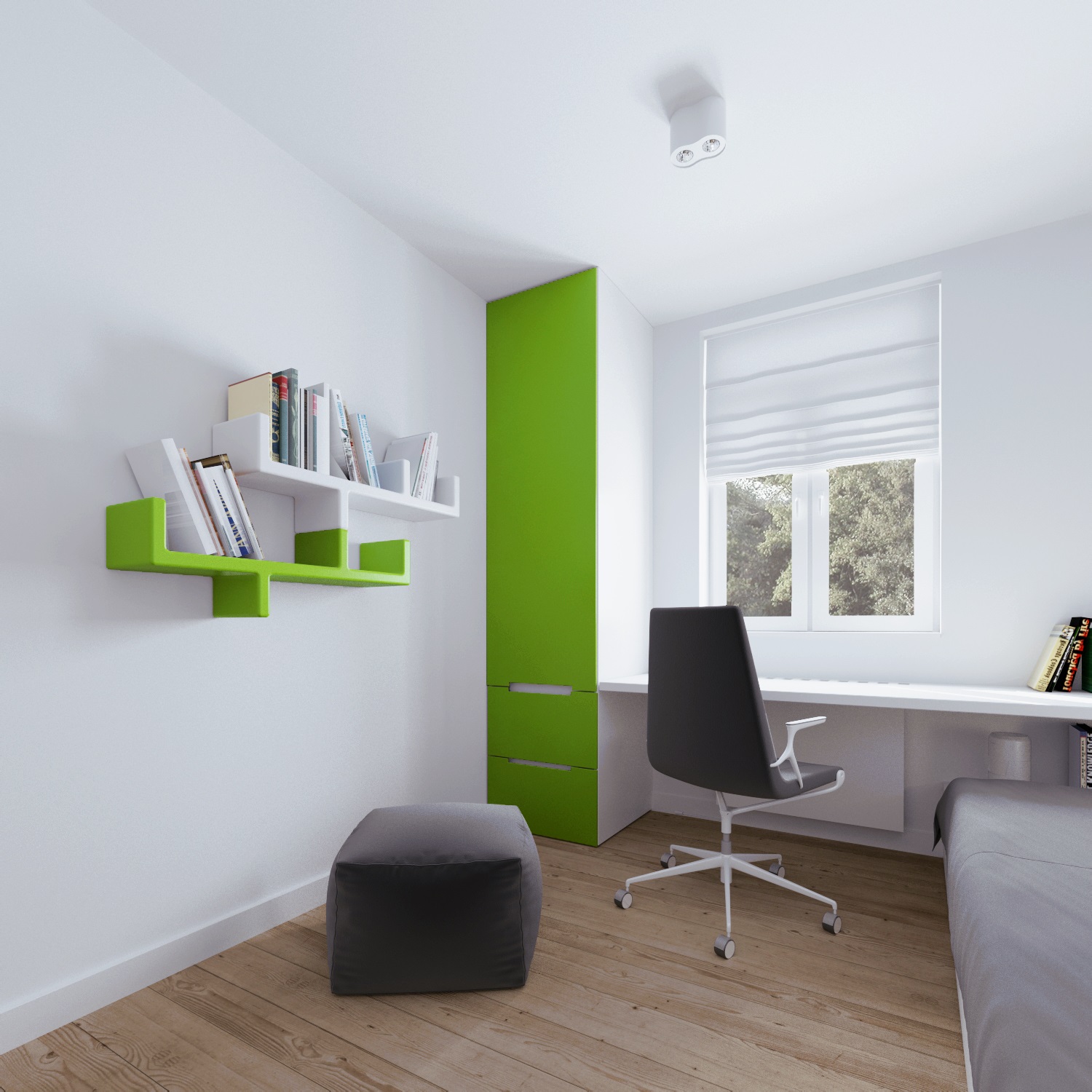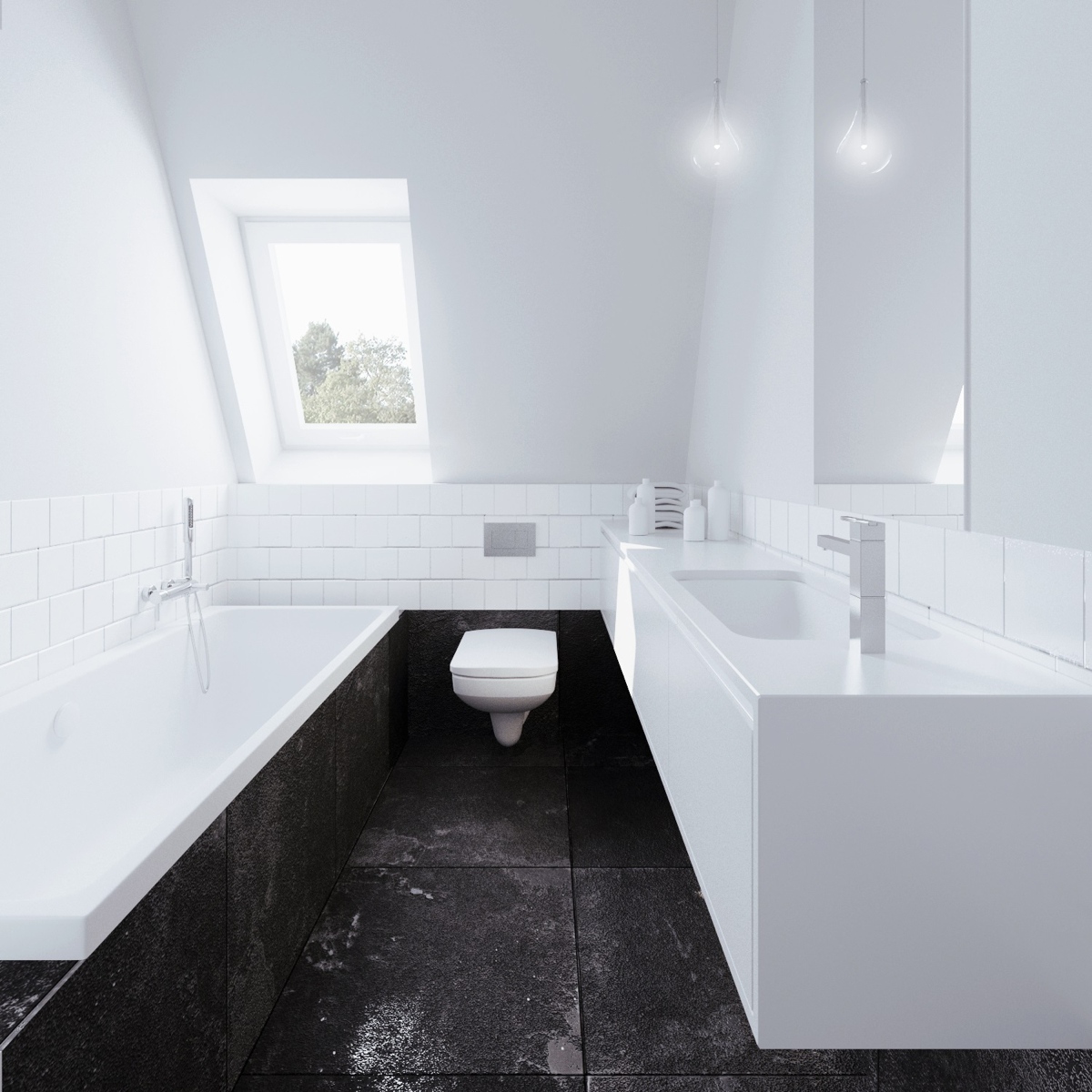 Natural bathroom design with the black stone material is perfect for this minimalist apartment design. That is simple but still beautiful. You can try to apply it if you want to get the different feel while your shower time. Hopefully, it will give you some ideas in designing your apartment.