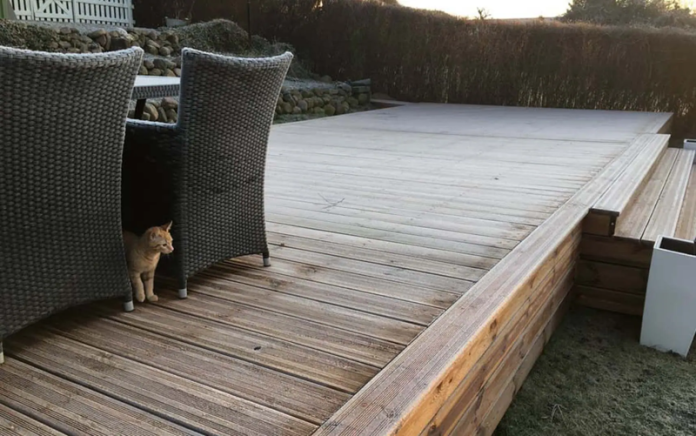 Most Australians enjoy the outdoors so much that outdoor structures are increasingly becoming vital home enhancements. One of the most common is outdoor decking. These decks enhance the home's backyard by providing a space where you can create an outdoor living room or play and BBQ area.
However, before you get the ball rolling on the deck installation process, here is everything you need to know about decking that will factor in your decision-making and outcomes.
1. Durability Is Key
Since the deck is an outdoor structure, it is permanently exposed to the elements. This exposure means it must withstand constant temperature and weather changes spanning ever-changing seasons, not to mention Australia's harsh conditions.
The material you use in its construction determines a deck's durability. The most ideal and most common are hardwoods like bamboo. Alternatively, there are other options like external flooring material and aluminium.
2. It Must Be Weather And Termite Resistant
If you are to have any hope of using your deck long after construction is complete, you must ensure that it is termite and weather resistant. Again, opting for the right materials is the best way to do so. So, choose timbers like blackbutt, Merbau, Jarrah, cypress and spotted gum to be sure that the termites cannot damage the deck.
3. Use The Right Materials
So far, material choice is a recurring theme, with good reason. While decks are useful for numerous purposes, they are relatively simple structures. There isn't much more to decking than putting materials together correctly to create an outdoor space. Therefore, what you use to construct your deck determines how strong it is and how long it remains useable.
Hardwoods are the most sought-after decking materials. While many are suitable for this purpose, you must also consider how they will fare in all outdoor conditions. Unfortunately, while pine is a common choice, it is not weather or termite resistant. Therefore,  you must opt for treated pine instead.
4. A Professional Hand May Be Better
It isn't out of the realm of possibility for you to install a deck on your own. In fact, many homeowners consider it a valuable DIY opportunity. However, there are factors about deck installation that a professional is better equipped to manage, including:
Safety- an expert is well versed in assessing and maintaining a safe working environment. Moreover, they are more capable of ensuring that the deck's construction makes it safe to use.
Positioning- if your final deck position puts it very close to ground level, you can undertake the installation independently. Otherwise, it is best to have professional aid in construction as solid construction prevents collapse. Additionally, most Australian states require you to apply for a building permit for any deck more than a metre off the ground.
5. There Are Some Deck Additions.
You can adorn your deck to make it more than just a plain, open structure. Various deck additions allow you to customise it to fit your style and usage needs. For example, you can add gates to maintain safety and restrict access to certain areas or privacy screens to protect your family from prying eyes.
All in all, installing outdoor decking can help you make the most of your home's backyard area as it becomes a great space for entertaining and family enjoyment that you can appreciate for a long time.