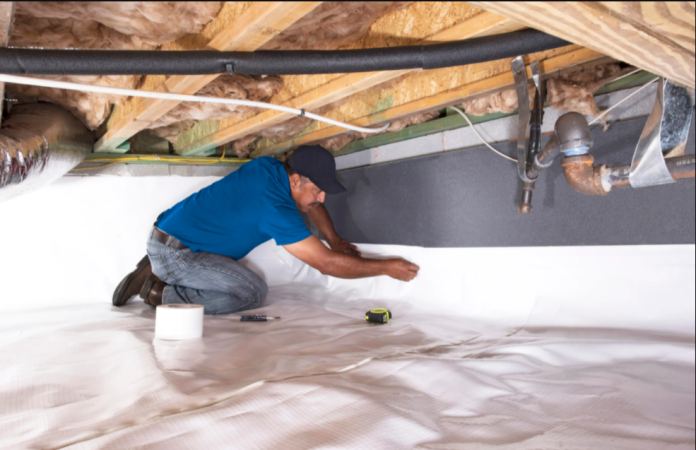 Presently, crawl spaces have become common in almost every home. Nearly 20 percent of all the newly constructed house in the U.S. possesses crawl spaces. These spaces tend to play many roles in the house. It includes housing your home's electrical, HVAC, plumbing, irrigation system, and gas lines.
Predominantly, the houses with open vented crawl spaces suffer from moisture-related problems like mildew and mold. These kinds of issues can compromise the durability and efficiency of your HVAC equipment. Similarly, water damage can again lead to pricey crawl space repair.
Encapsulation is something that the experts mostly recommend to avoid these sorts of issues successfully. But, now, the main question that arises in this aspect is what is referred to as crawl space encapsulation?
And what crawl space encapsulation mistakes that you need to avoid? If you are finding answers to these questions, you have come to the right place! We have designed this detailed guide in such a way so that it effectively solves all your concerning doubts. Now, let's move ahead further in our discussion:
What Is Crawl Space Encapsulation?
Crawl space encapsulation typically refers to adding a heavy-duty moisture barrier to the floor of your crawl space, insulated walls, sealed foundation vents, and a crawl space dehumidifier.
As soon as you have encapsulated the space, you can make use of a dehumidifier which will aid in the regulation of the moisture levels in the area. By total sealing of the space, you would be able to increase the effectiveness of crawl space encapsulation.
Now, let's talk about the top crawl space encapsulation mistakes which you need to avoid:
Major Crawl Space Encapsulation Mistakes To Avoid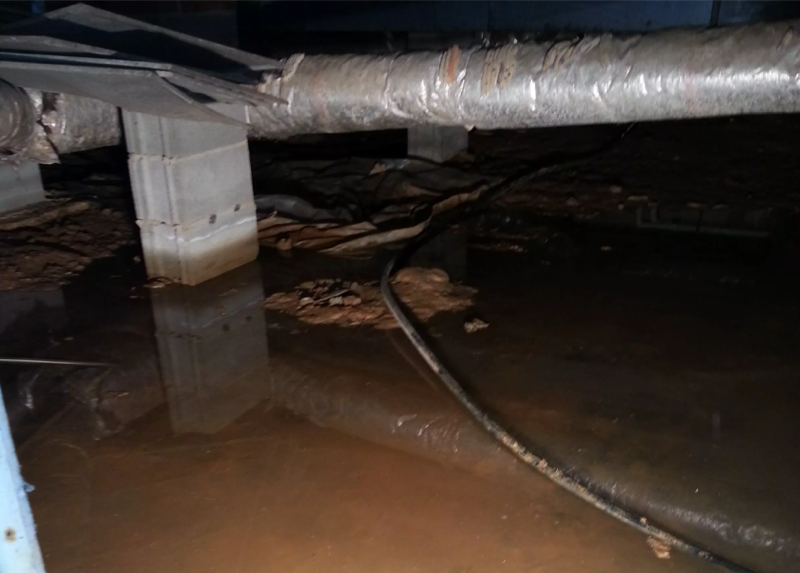 There is no such standard whenever it comes to encapsulation of your crawl space. And, just because of this reason, mistakes tend to happen while carrying out this work. But, you cannot ignore these mistakes as they could cost you thousands and give you stress for years to come.
So, if you want to prevent these mistakes from happening, you need to know about them and act accordingly. Below, we have talked about these mistakes for your information. Read on this section to have a clear idea about this:
Mistake Number 1: Making Use Of The DIY Crawl Space
If you have decided to try out the DIY method, let us tell you that it comes with many risks. These dangers usually range from minor inconveniences to major repairs required. It includes:
Compromised structural integrity
Trapped moisture
Inadequate ventilation
So, instead of trying to do this work on your own, you should take the assistance of a professional expert who has the skills and expertise to carry out this work flawlessly.
Mistake Number 2: Utilizing Improperly Vented Dryers
A flooded or humid crawl space can attract many significant problems to your house. Ventilation in your crawl space aids in preventing moisture from being trapped in your crawl space. But, it would help if you never attempted to fix this issue by yourself. Many homeowners have thought that incorporating more fans or vents will help fix the problem of moisture and humidity in their crawl space.
But, the reality is the opposite of this. If you try to add additional vents by yourself, it can work to increase the humidity levels in your crawl space. Even worse, the added vents could compromise the foundation of your house.
Again, venting dryers or other applications into the crawl space can lead to significant humidity issues in your house. Improperly vented dryers can even pose a fire risk to your home. So, it would help if you never tried to vent your dryer into the crawl spaces. Instead of trying out a DIY crawl space ventilation, it is best to leave this work in the hands of experts.
Mistake Number 3: Not Insulating The Crawl Space
Another most common mistake that individuals often make while encapsulating their crawl space is that they choose not to insulate the crawl space. But, you should essentially refrain from making such kinds of mistakes. Whenever you decide to sell your house, and if it is not appropriately insulated, it can lead to many other issues.
So, you have to insulate it anyway to safeguard yourself from these issues. Again, by having an insulated crawl space, you would be able to save energy and enjoy comfort. Also, note that the building code does require insulation of the crawl spaces.
Mistake Number 4: Using Fiberglass Between Floor Joists
Many homeowners make the mistake of using fiberglass in between the floor joists. But, they should never do this unless they have chosen not to seal and dehumidify or condition their crawl space. It is a good idea to avoid utilizing fiberglass at all.
It is because the performance of this material is poor whenever it comes to crawl space insulation. Again, the results are minimal if this material is installed in an unconditioned vented space.
But why does this happens? Well, it's because the material is responsible for soaking the moisture, thereby losing its R-value in the process. And ultimately, it turns out to be useless as encapsulation material. The weight of the water again causes sagging of the fiberglass and thereby opening holes in the encapsulation blanket.
Another essential thing to note in this aspect is that fiberglass batches are generally held together with the help of a urea-based adhesive. So, whenever adhesive, fiberglass, and moisture combine, they create a haven for mold. Due to this particular reason, you should avoid using fiberglass.
Concluding Thoughts
So, one can conclude from this blog post that crawl space encapsulation is one of the essential home upgrades you can invest in. As it is an easy project, it can go a long way to keep pests and moisture out while preserving the structural integrity of your house. But, to get the best-in-class outcomes, you should always choose a professional and trusted crawl space encapsulation company.
One such option is Atlantic Foundation & Crawl Space Repair, who are an expert in this field. They continuously serve Durham, Raleigh, Cary, Chapel Hill, Apex, Surrounding Area, and Eastern North Carolina with their best services. Contact them today to get further details about their services.