Roohome.com – Scandinavian apartment interior design with the white color paint and wood wall decor look exciting. This apartment was completed by the modern furniture design and white kitchen backsplash that perfect for the cooking time. The natural light and mirror decoration make it space looks brighter and wider.
Scandinavian living room design with fireplace
A minimalist living room that was covered by white color paint and wood wall decor looks elegant and cushioned. The modern sofa, TV, and the fireplace was arranged neatly make it more beautiful. Besides that, the natural lighting in the room makes it feel fresh and exciting. But, you also need electricity light for the night time, you can put a simple pendant or any other kind of lamp that suit with its space.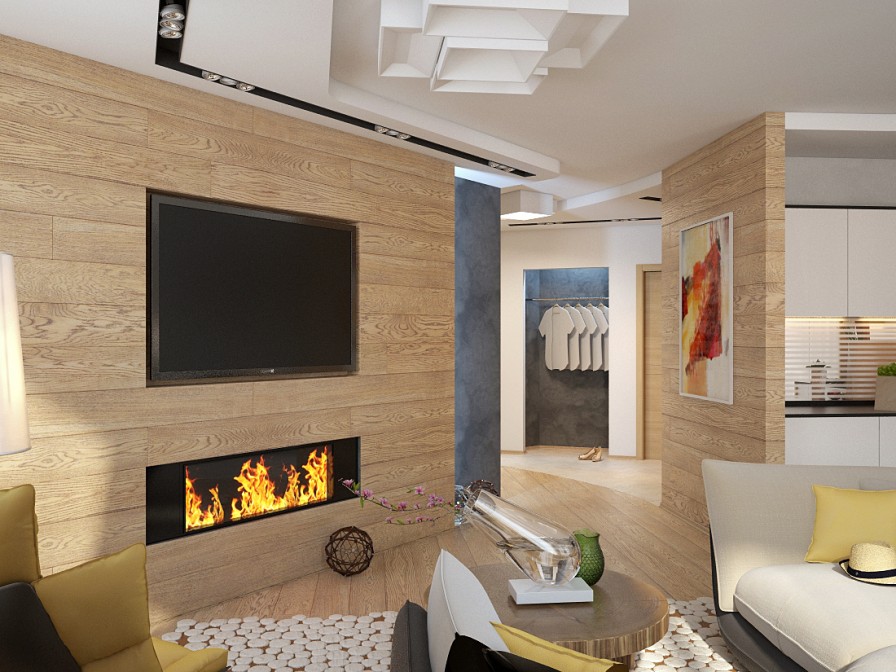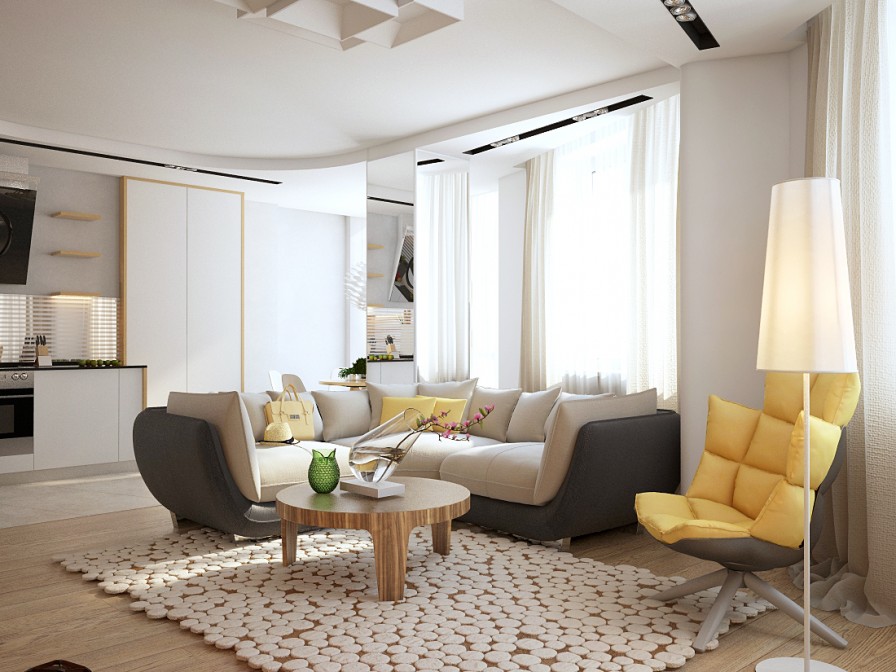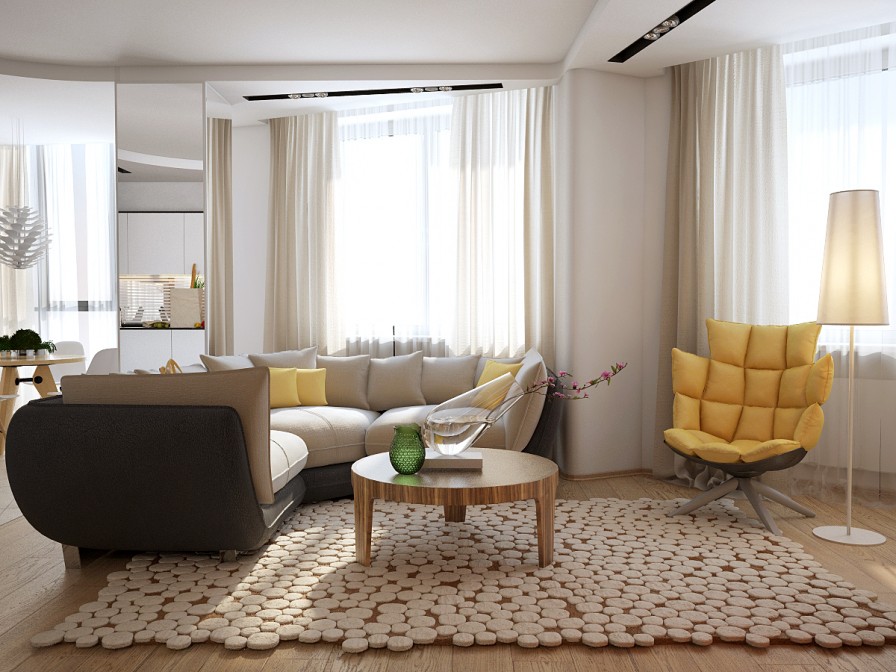 White color paint also creates the natural feel. That is why you do not need to worry to use the other color in your furniture as long as it can blend with your color scheme. Adding the simple decoration will make it look charming but do not use lots of decoration for this Scandinavian style is better.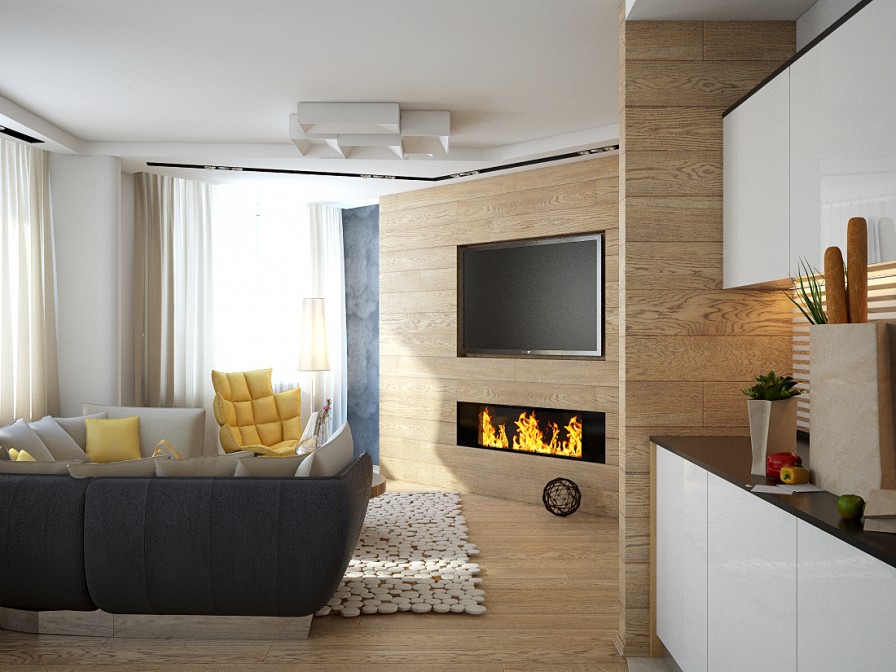 Scandinavian kitchen backsplash ideas
Scandinavian apartment interior design identically with the simple and neutral color scheme. It will be more beautiful with the white kitchen backsplash that also uses the neutral color like white and soft brown. The soft ones come from the wood material in its line. It just a little bit actually, but it was changed the feeling of it.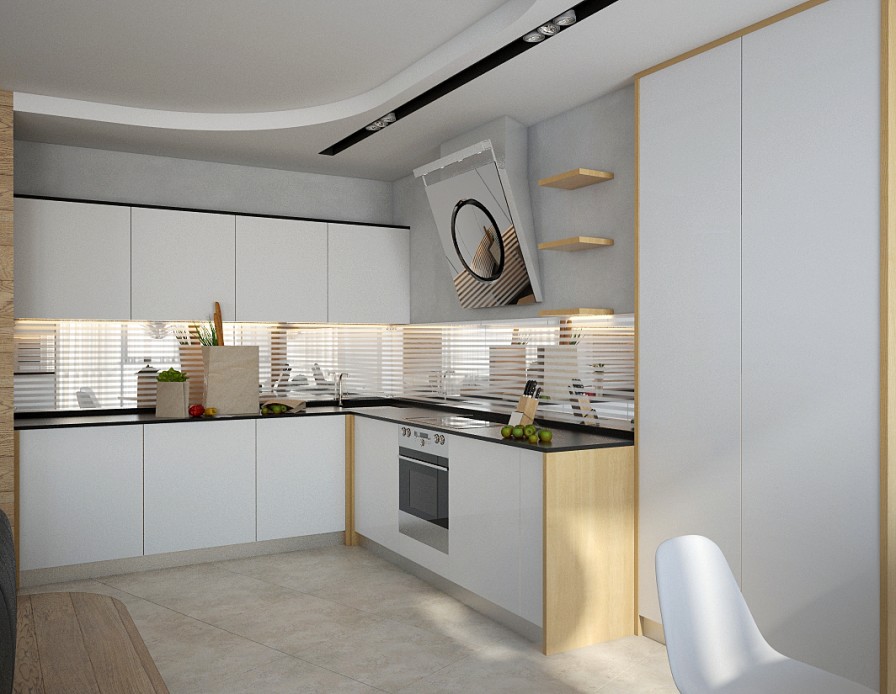 The small dining room that uses modern dining table and soft white curtain as it space feels so cozy for this small apartment. It does not feel stuffy or bored, it just looks interesting for meal time.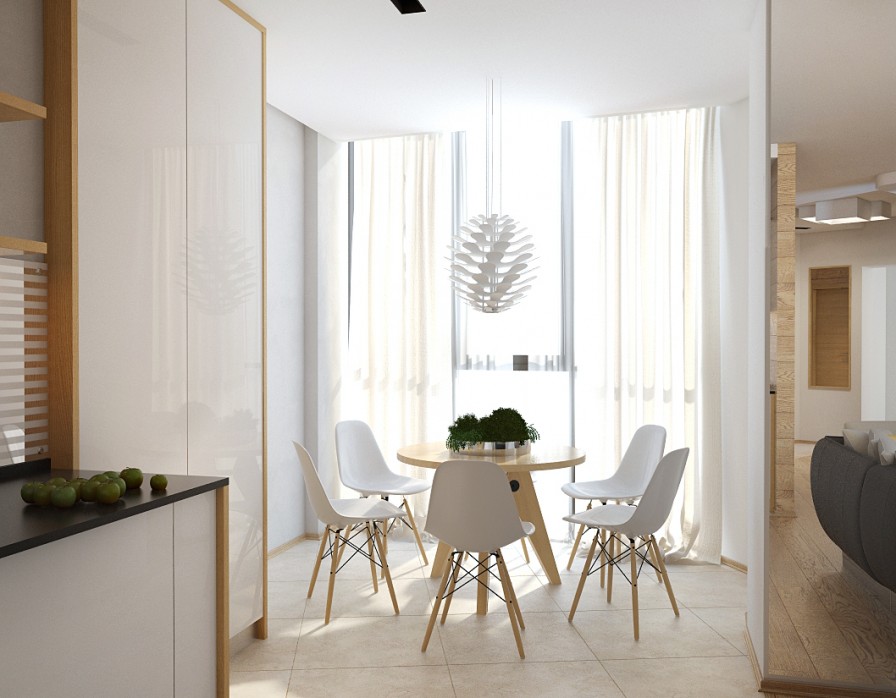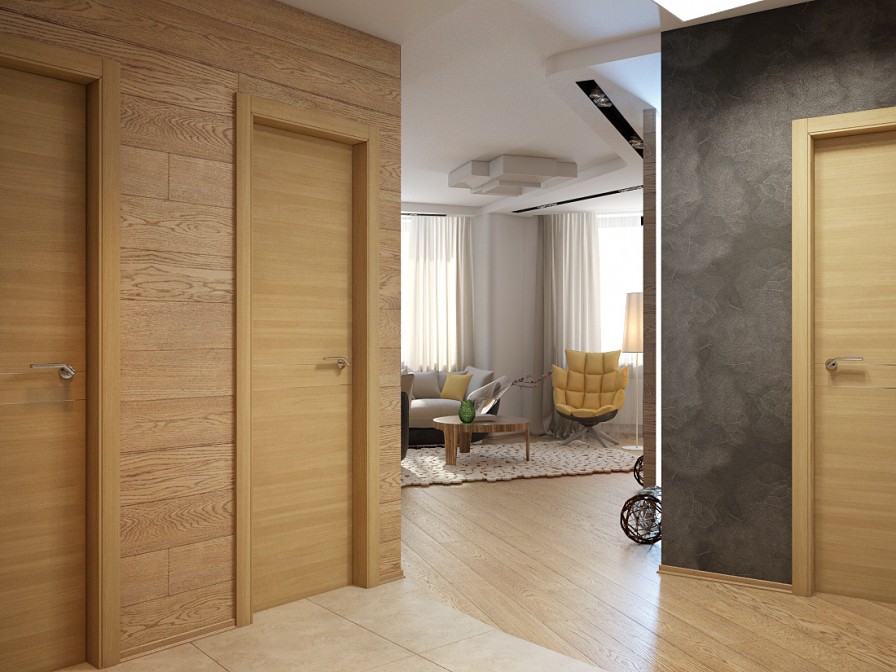 Wood wall decor make it feel more natural. The natural feel will make people get the relaxed feel. That is why is very important to add the natural feel at home, and wood is the alternative for it.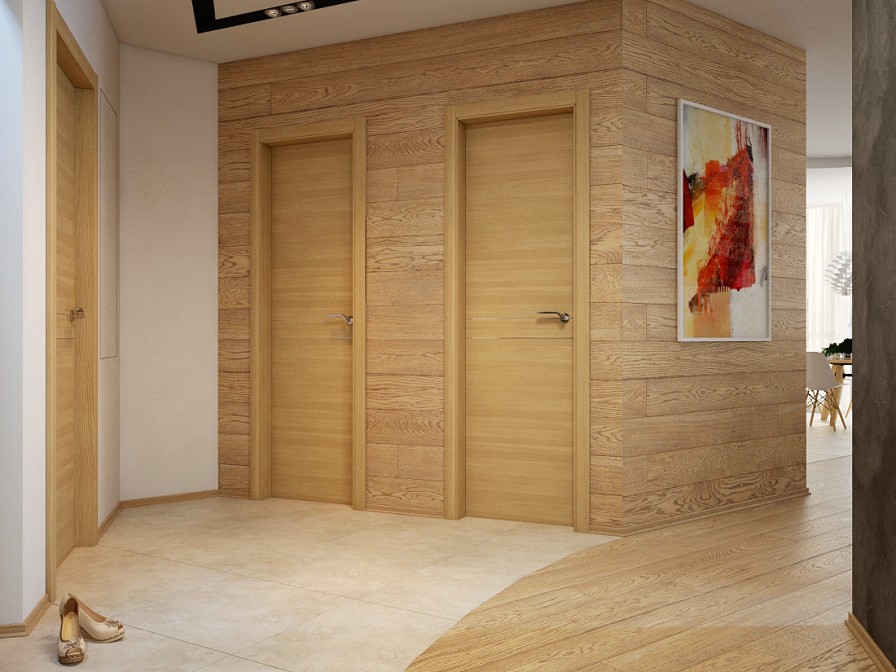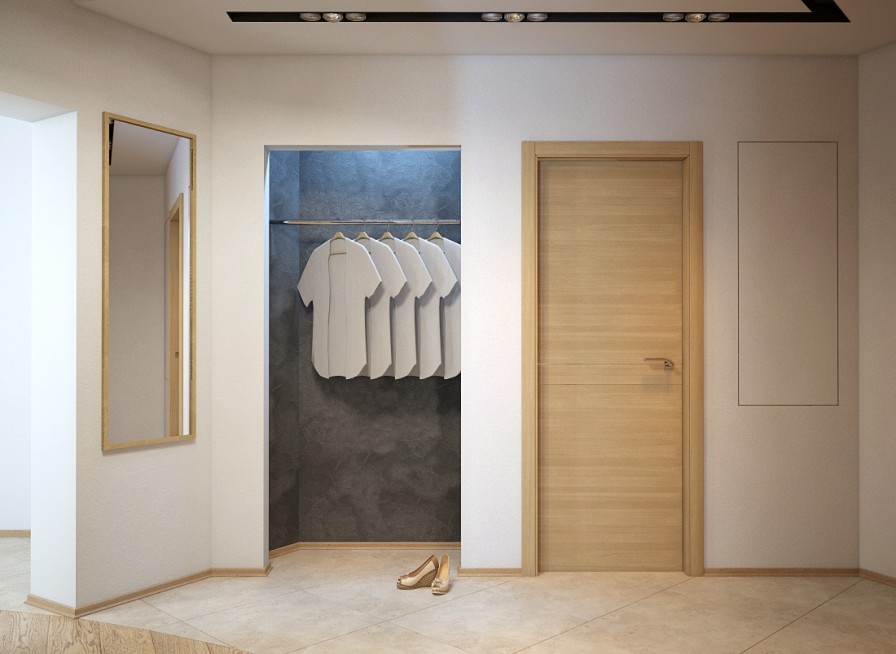 Small bathroom design ideas
The small bathroom will be more interesting with the wood element there. It will make it space does not look stuffy. But, if you want to be easier, you can use a marble with the wood pattern like the bathroom below.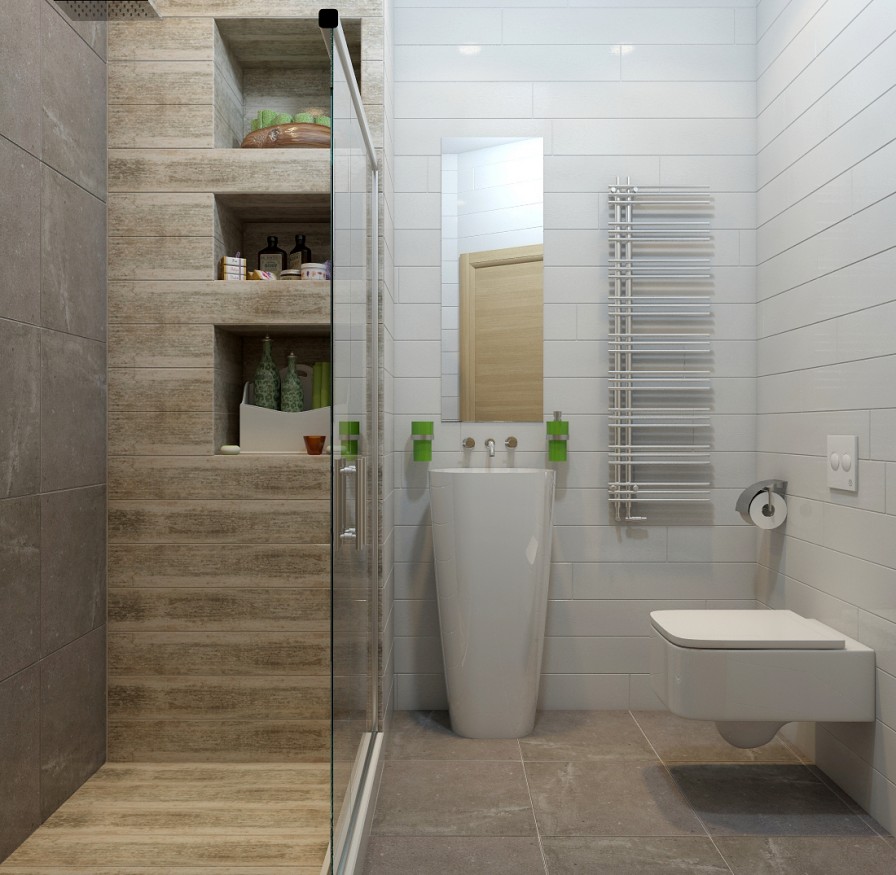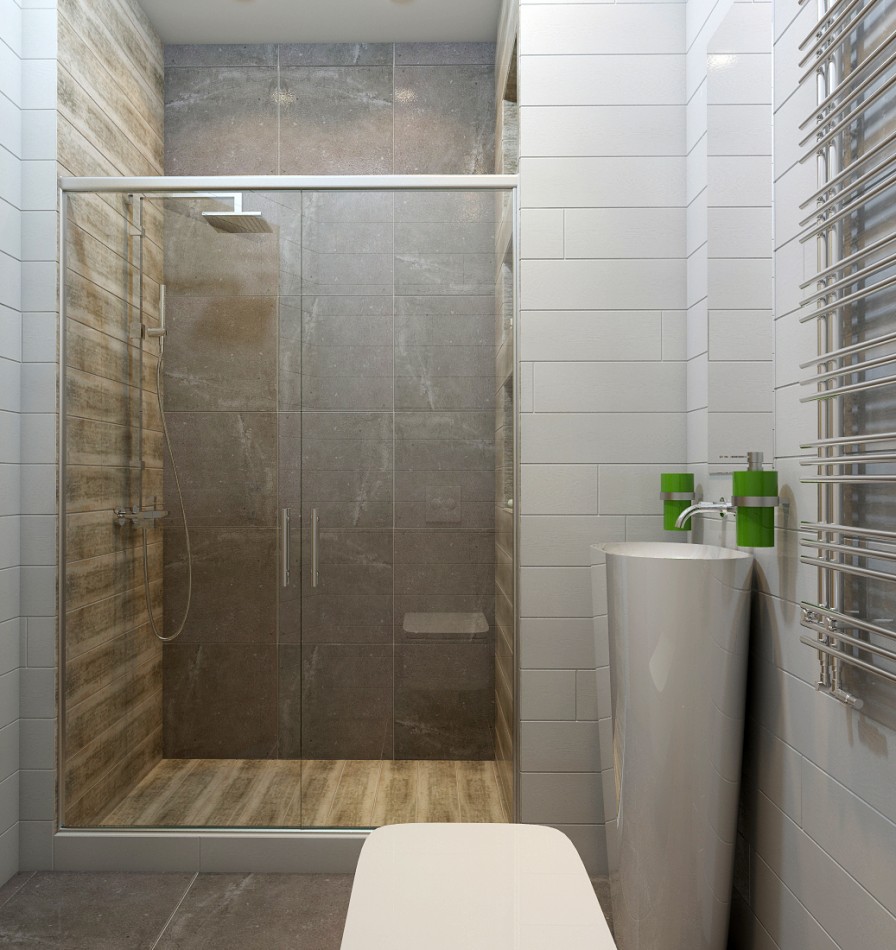 So, how about this Scandinavian apartment interior design? Is it good for you? Leave a comment below!