Roohome.com – Most of the people like an apartment design which presents a stylish and fashionable impression inside. For that, there are 3 beautiful studio apartment designs which combined with modern and chic decor ideas that suitable for a small family. With this concept design, it will make your family feel comfort inside. The designer has been arranged this also with a trendy and minimalist design. All of the parts in this loft looks so beautiful and awesome. Do you want to see how the design looks like? Let's take a peek the beautiful apartment decor ideas below. Maybe it might bring you inspiration.
Modern Apartment Design Decorated By Navy Color Theme Accent
For the first types of beautiful apartment decor ideas, the designer offers a modern concept design to apply. Choose a white and navy color accent decor to paint the room. For the living room, you may use a modern feature inside. Using a wooden planks accent as decoration of floor or furniture even this room become more attractive. Move to the kitchen set design, use a simple and minimalist apartment decor, but still present a beautifulness inside are suitable to arrange this modern apartment design. Use a trendy decoration for the bedroom, you may use a big and clean mirror as the divider in this apartment.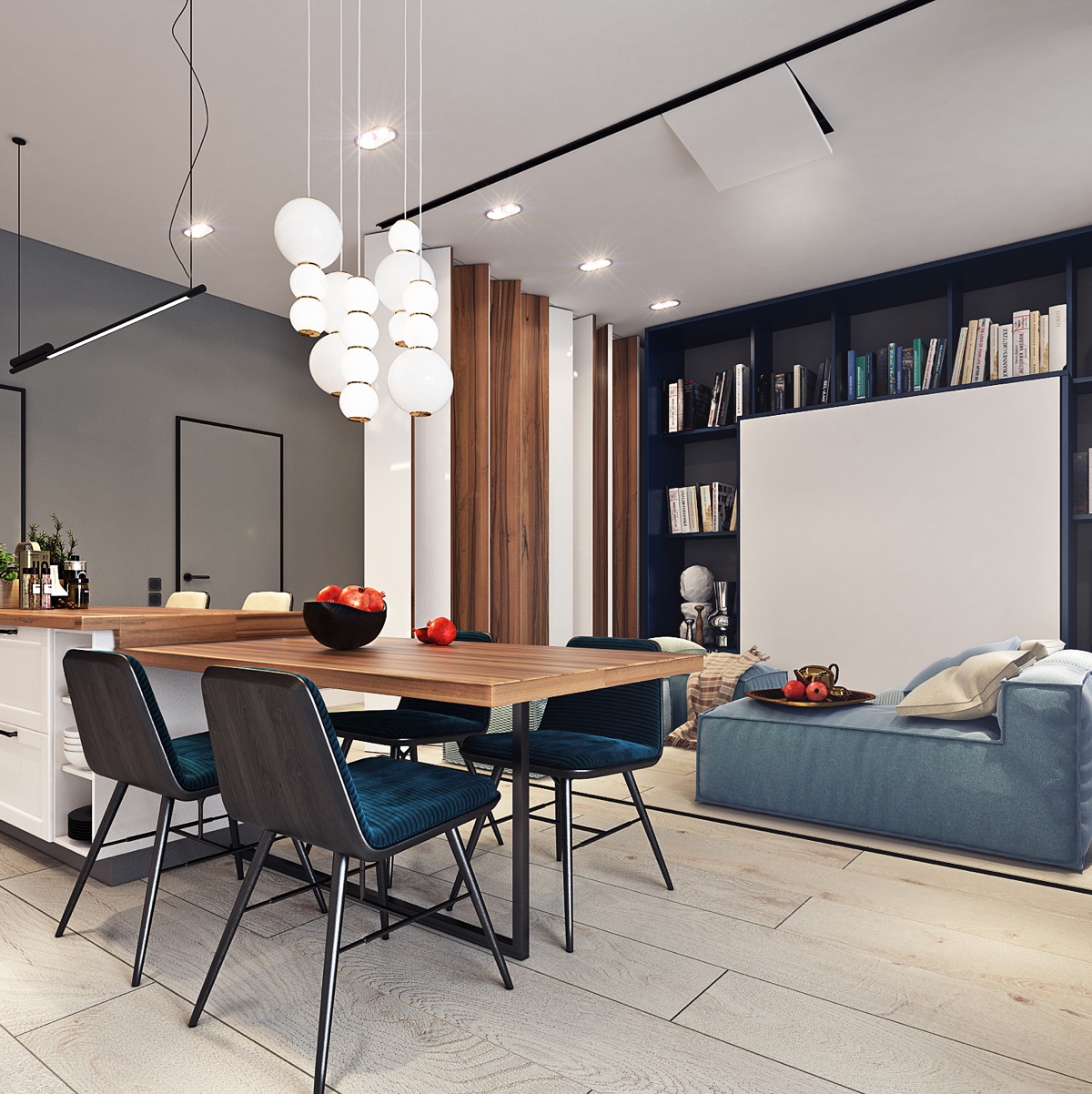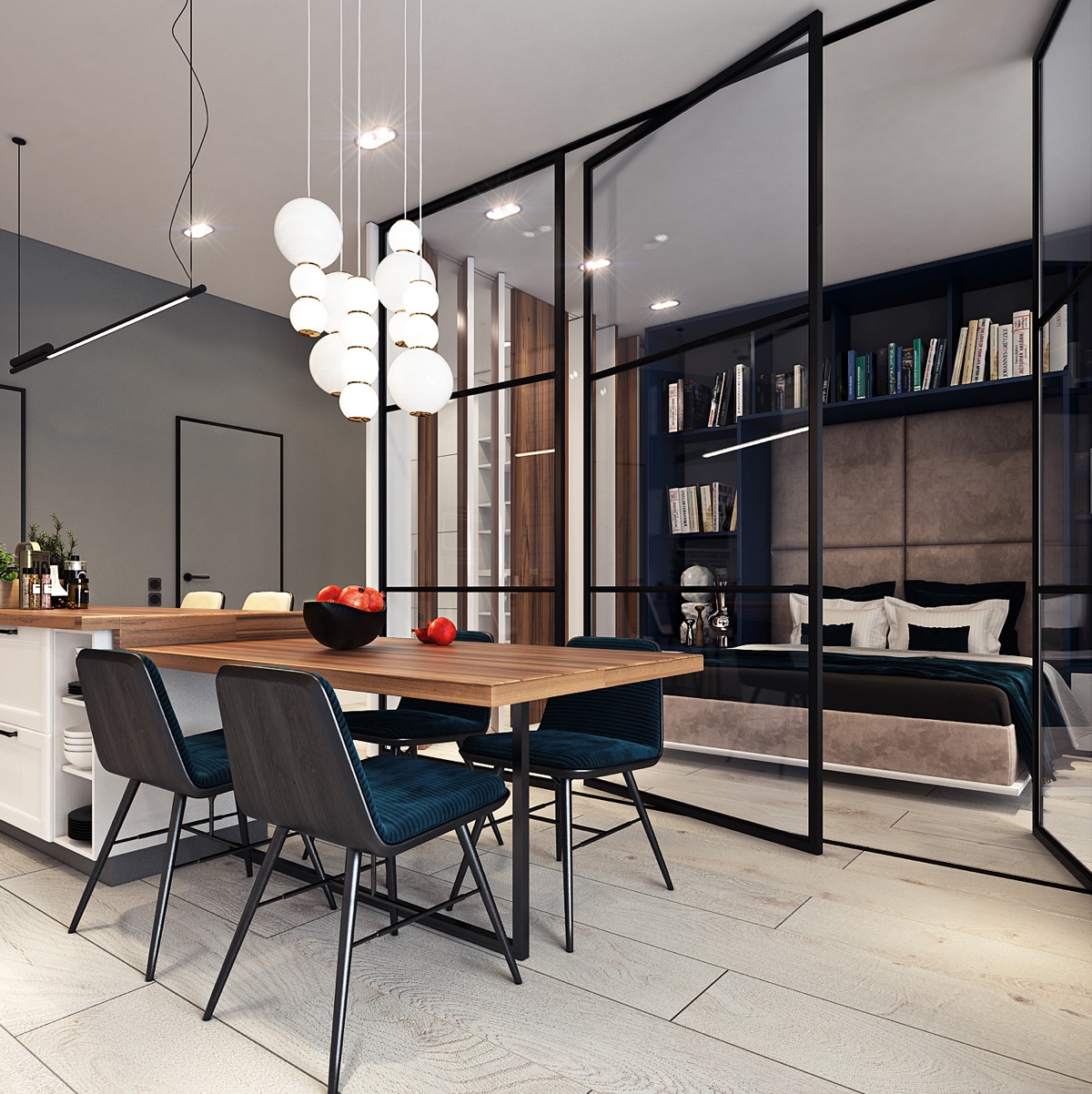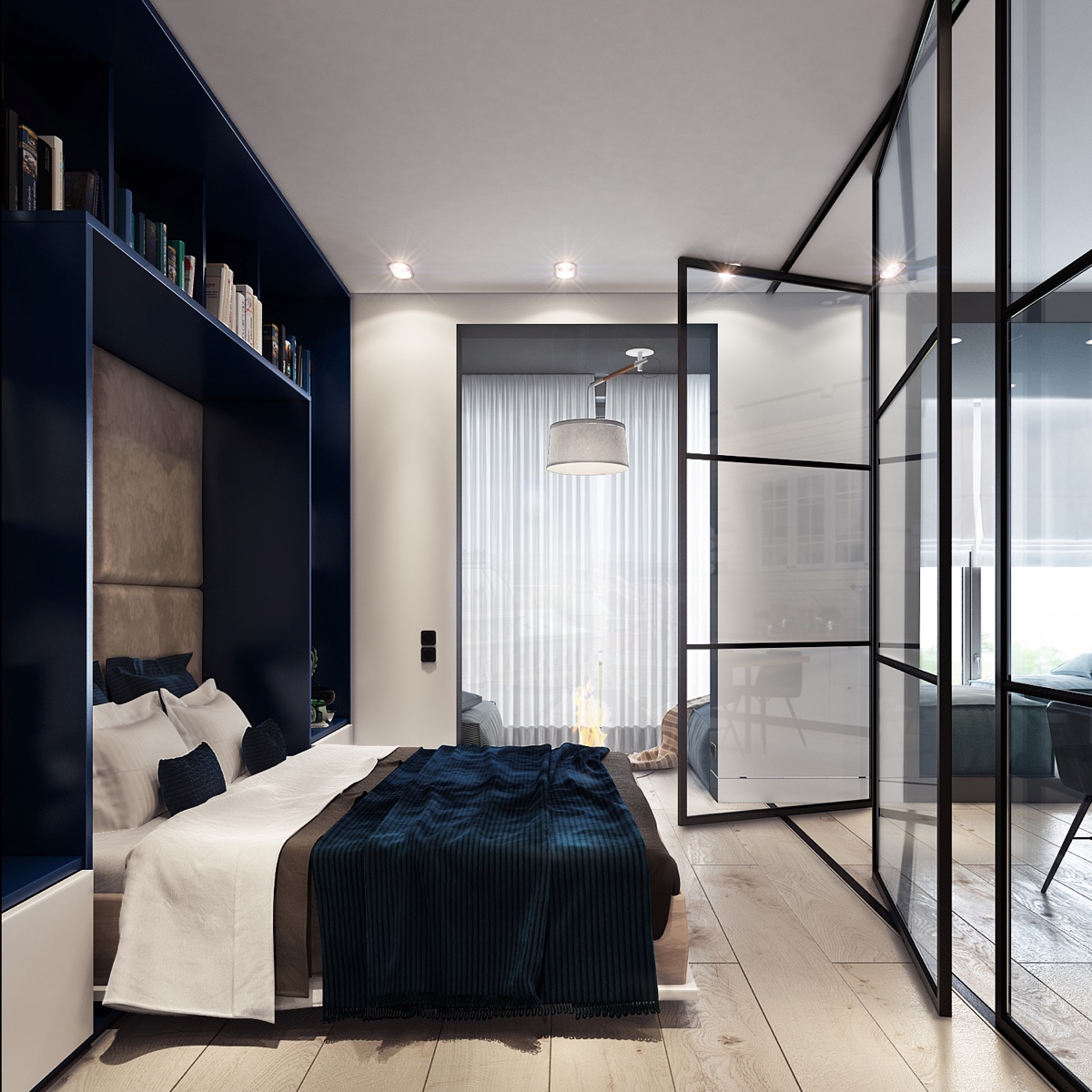 Chic Apartment Design Arranged By Wooden and Natural Plant Decor
For the next model of beautiful studio apartment designs, choose trendy decor ideas which look awesome especially for young couples. The designer has been created a chic decoration that suitable to apply in this apartment decor. With creative ideas, the designer makes a whole of this room more trendy and stylish with a gradient of green color which can bring out a freshness effect to this chic apartment design. You may choose a wooden and natural plant decor to make the whole room looks beautiful and perfect. Adjust an appropriate ornament and furniture to make the room more complete. For the part of the kitchen and bedroom, the designer created a minimalist and beautiful design with a wooden accent and trendy lighting.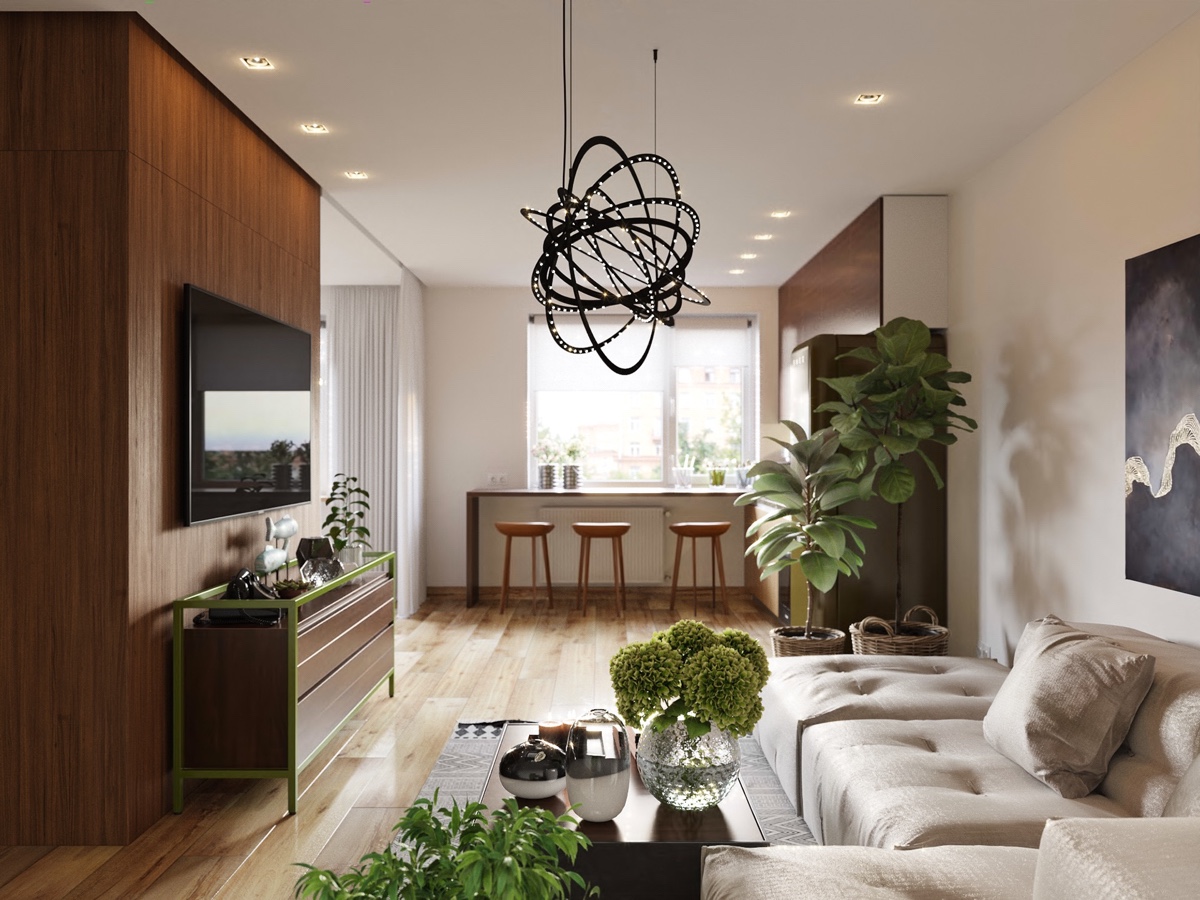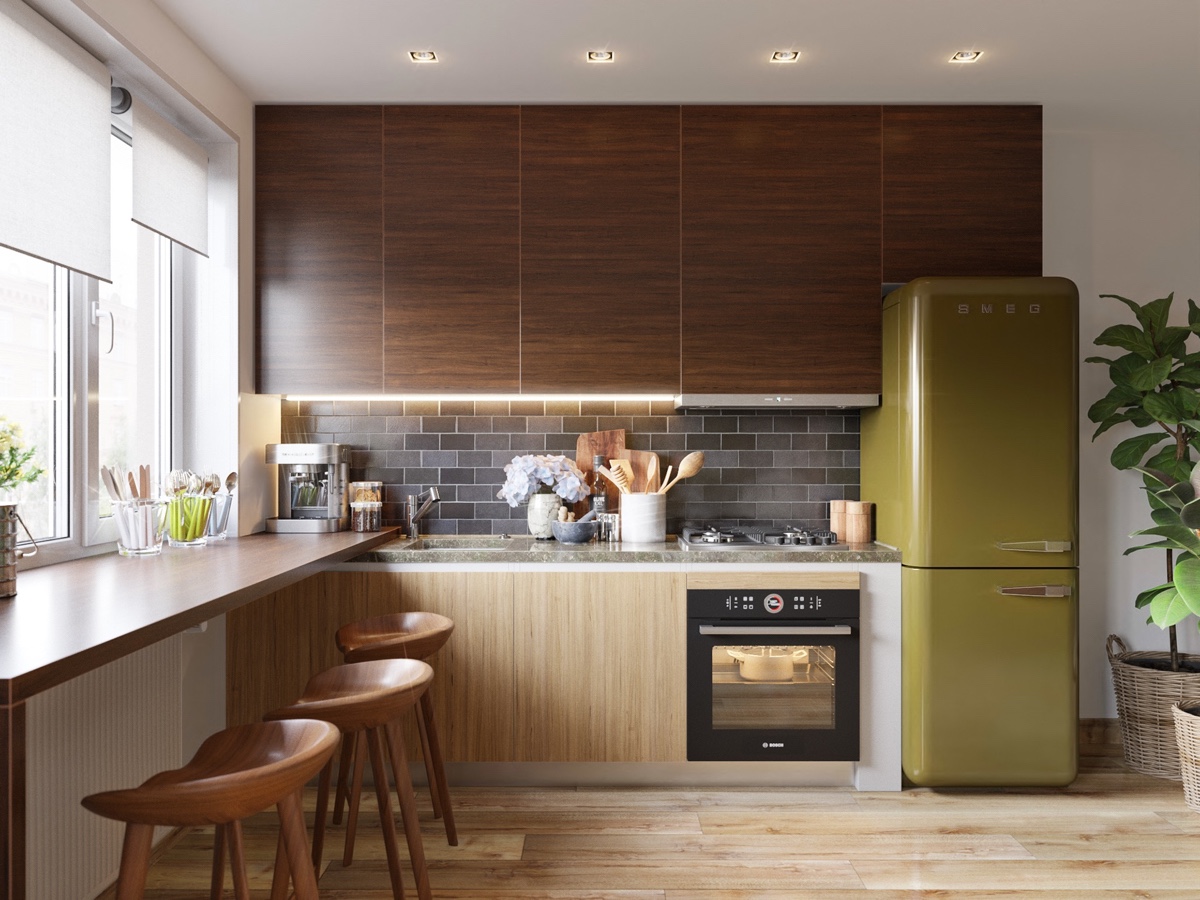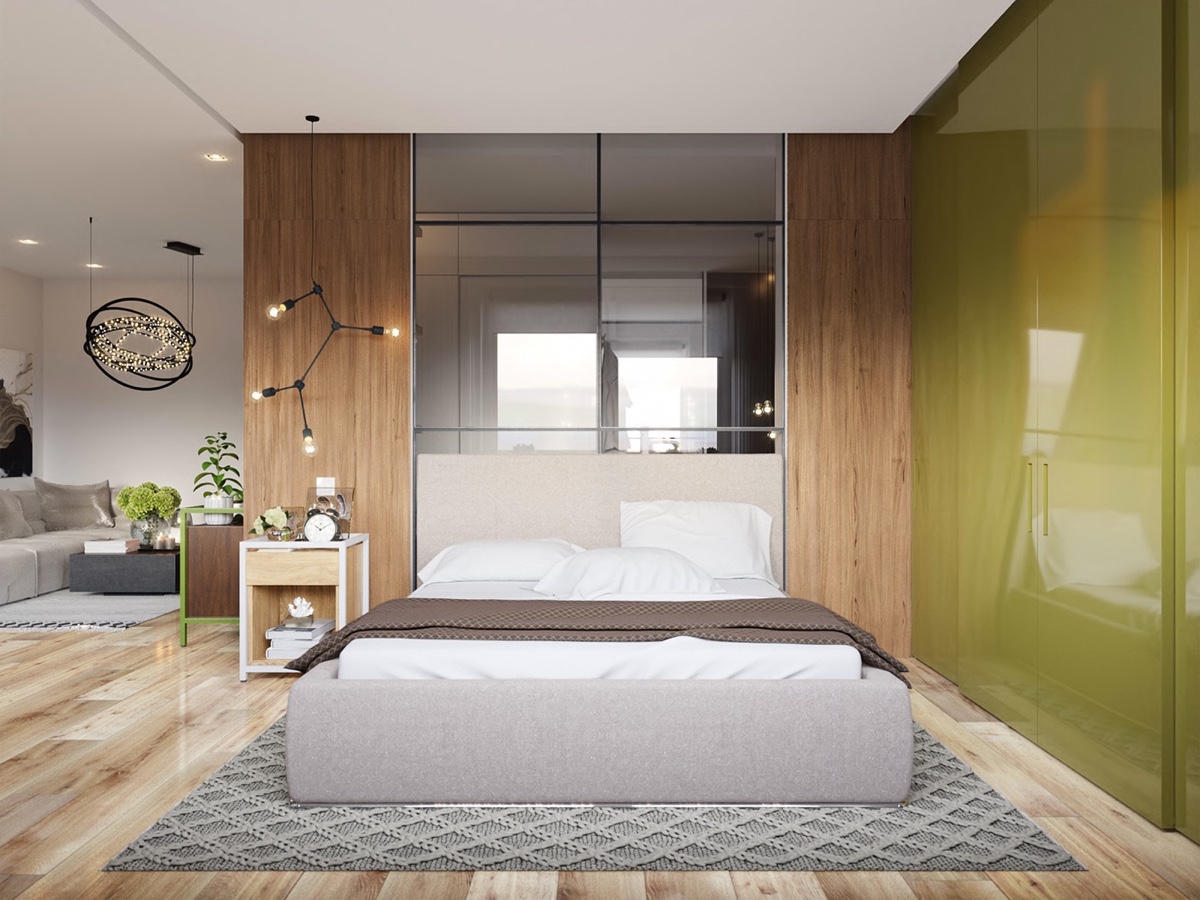 Minimalist Apartment Design Using White Color and Wooden Decor
The next of beautiful apartment decor ideas, you can apply with a minimalist concept decor design. Using wooden accent decor and white color also very possible as the decoration on the whole room, especially for the floor or wall art even the features of this apartment which can make the apartment design is becoming more attractive. Applied a white color accent design also very perfect for your minimalist apartment design looks so beautiful and awesome. Complete it with a simple modern furniture which very appropriates to adjust here. Using modern lights which can make a perfect lighting around this room design. You may add other decoration or ornament if it is needed.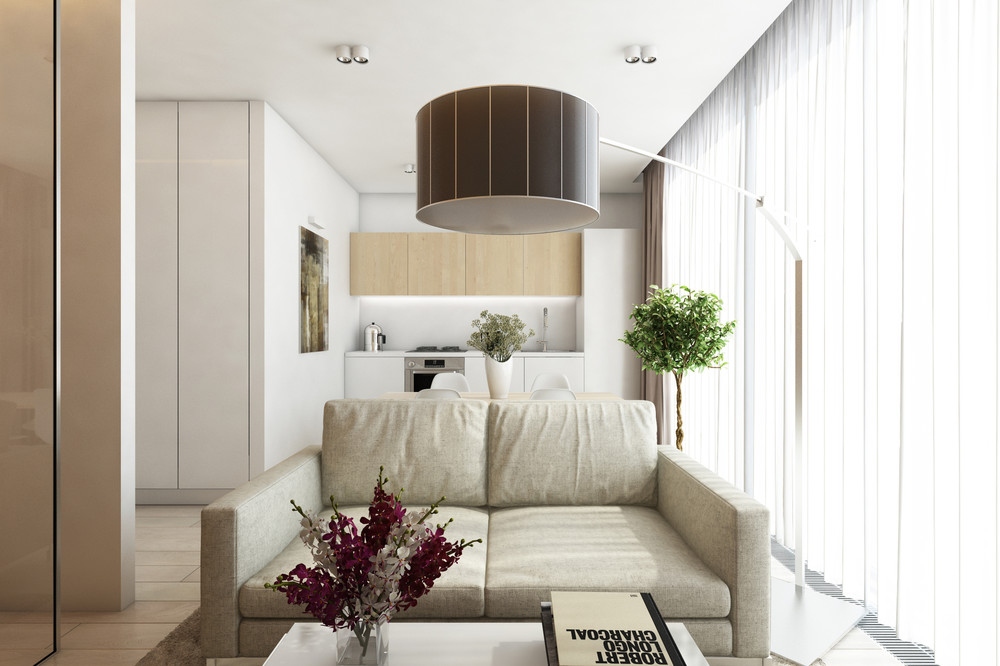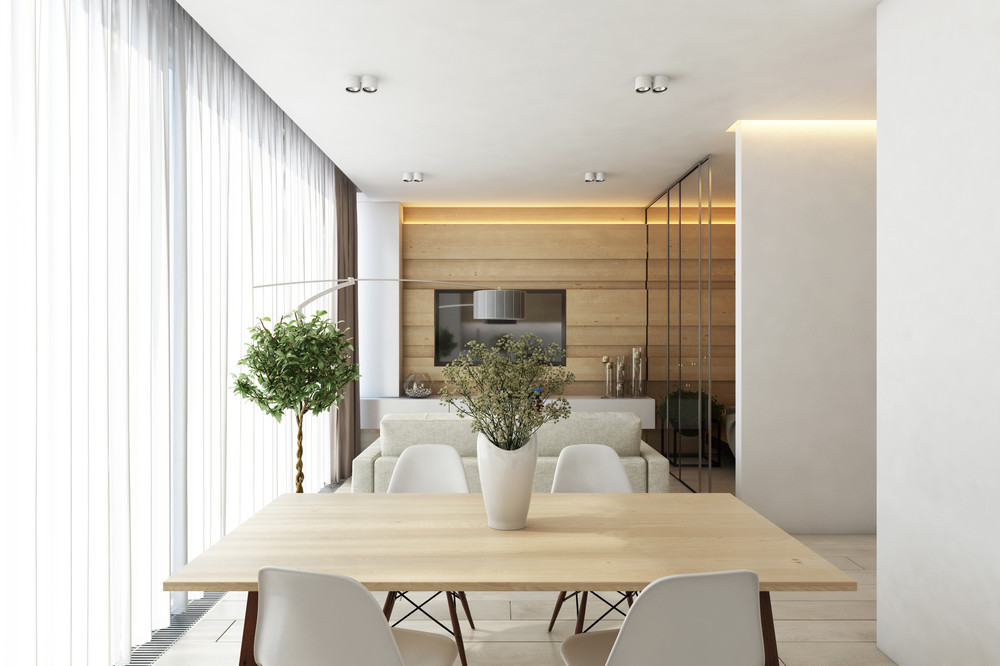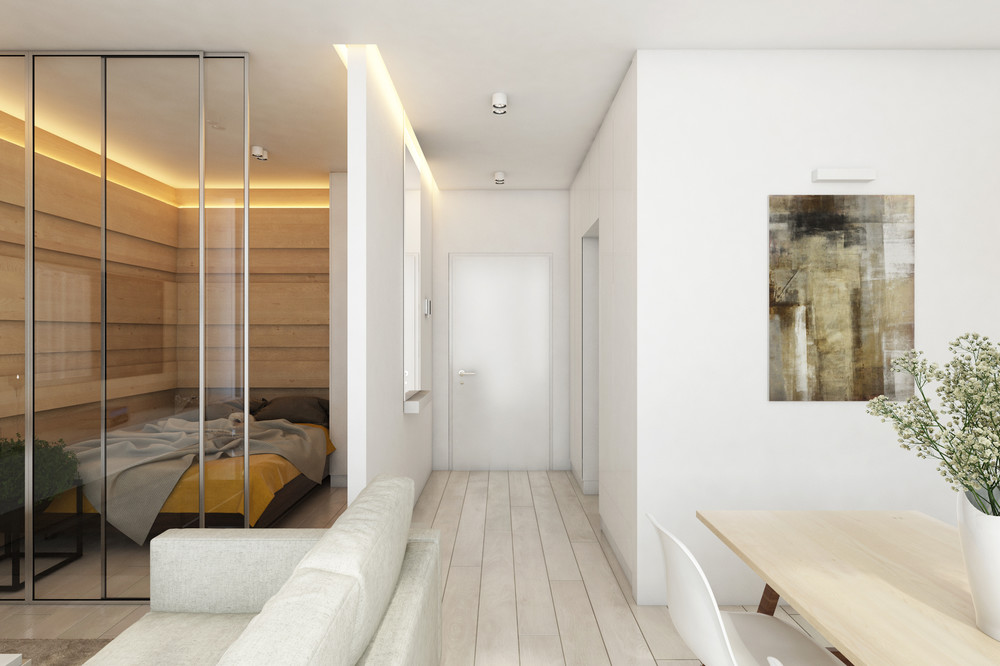 Which beautiful studio apartment designs that you prefer to apply in your apartment? Follow those ideas to make your residence looks comfort and awesome. Good luck:)