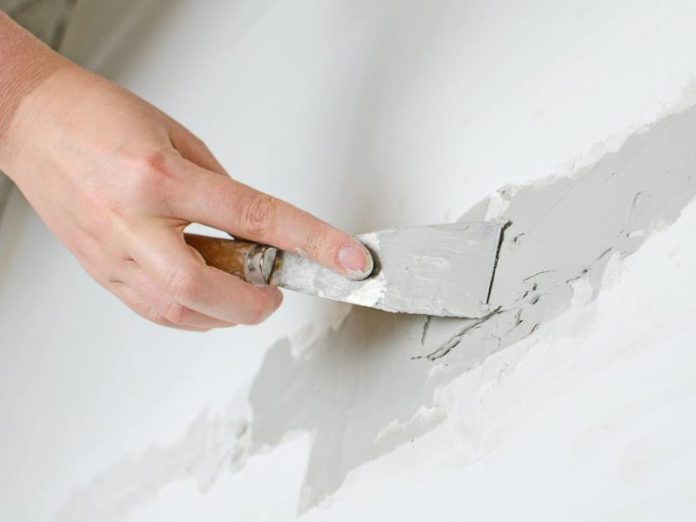 Drywall repair is an important step that shouldn't be overlooked. If you have recently completed a renovation project or are in the process of planning one, you may have come across problems with your drywall. Perhaps there are holes or cracks in the wall, water damage, or it just doesn't look as nice as you hoped. It's a common issue among new homeowners and tenants who rent properties. Fortunately, fixing them is not as daunting as we may think; however, it can be quite time-consuming and frustrating if you don't know the right people to help you get it done quickly and efficiently.
Ask for Recommendations from Familiar Sources
If you know people who have recently undergone a drywall repair project, see if they can recommend any contractors. If someone you know has used a drywall contractor, they can tell you about their experience with them. You can ask about their services and the quality of their work. If your family or friends have had a great experience with a drywall repair company, they will gladly tell you about them and give you their contact information. This is an excellent way to find a good drywall repair expert without having to do any research.
Check the Reputation of Potential Drywall Repairers
Another way to find a reputable drywall repair expert is to check the company's online reputation. Most reputable contractors have websites and social media pages. You can check reviews and past projects on these platforms. You can also check local directories if you can't find information online. Furthermore, you can search their records and history online if you have a contractor's license number. You can also request references and call some contractors to get their opinions about the company.
Don't Be Afraid to Shop Around.
If you receive multiple estimates from different drywall repair experts, don't hesitate to check other options. If you have received a few estimates from contractors in your area, see if you can get a few more. Don't just choose the first contractor you talk to. You want a contractor who is willing to work with your budget. If you don't feel comfortable with the chosen contractor, shop around for at least a few more estimates and see if anyone can beat the price. If you have received a few estimates and are unsure which one to choose, here are a few questions you can ask to help you decide. What is the process for repairing the damage? What kind of materials do they use? What is the estimated time frame for completion? Do they have any insurance?
Check for Licensing and Certifications
If you have hired a drywall expert, ensure they are legally permitted to work in your area.
Again, hire a contractor who is certified or licensed. This ensures that the contractor is experienced, qualified, and has passed a test based on the industry requirements.
If you don't see a contractor's license or certification, you should ask them why they don't have one. Ask if they have any certifications in certain construction areas. Make sure the contractor you choose will handle all aspects of the project alone.
Ensure the Company Uses Quality Materials
Finally, ensure you are hiring a Mississauga Drywall Repair contractor who uses quality materials. Some contractors will cut corners to save money. Check to see if the contractor uses new or quality materials. You can also ask about the type of paint or stain that will be used for the project. A reputable contractor will use high-quality materials for the best results. If you follow these tips, you can easily find a reputable and reliable drywall repair expert.
Check reviews. 
You can find reviews of drywall contractors from other customers. You can also find reviews for the company name on Yellow Pages.
If you still doubt a contractor's ability to work on your project, ask for references from past customers. Again, check their credentials, licenses, and certifications to ensure they are qualified and insured workers with experience working in your area.
Their experience in drywall repairs.
Check if the contractor has experience working on drywall repair projects. It is important to hire a contractor with experience in drywall repairs. This will ensure that you can be sure of their ability to work on your project. Check if they've worked on similar projects to ensure their quality and professionalism.
Quality customer support
Ask about their customer service standards and what kind of communication you can expect from them. You should be able to reach the contractor easily if you have a problem or question. They should answer your questions without having to call multiple times.
Ask about the contractor's cancellation policies, too. Some companies will not give refunds if they cannot complete a job due to weather conditions, for example. To avoid this, ask the contractor how long he will wait before giving you a refund.
Drywall repair is an important and useful skill for any construction professional. Not only does it save money by avoiding the cost of new drywall, but it also saves time by avoiding delays and inconveniences caused by damaged drywall. The crew needs to have experience working with drywall and be proficient in their tools.