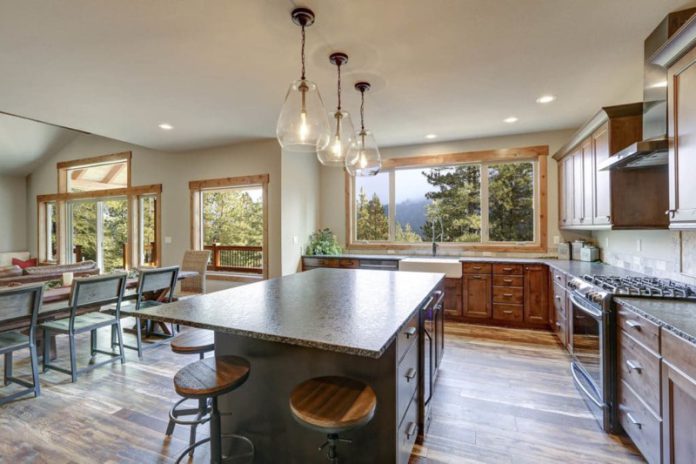 Your home is more than just where you live. It's an asset that has value and there are many factors that affect the valuation of your home. Some factors such as the current economy/inflation, number of homes available, and current demand for housing are beyond the control of homeowners.
On the other hand, homeowners can influence factors such as the condition of the property or any renovations or upgrades. This means you can take conscious steps to add value to your home and should you ever decide to sell your home, you are bound to get a higher selling price.
This article focuses on home renovations that will add value in the eyes of prospective buyers. Here we go.
1. Make Your Home More Attractive
One of the simplest and most practical ways to add value to your home is to add value to your home. Your home's exterior appearance should make people, especially prospective buyers, eager to step into your home to see the rest of it.
Improving your home's curb appeal starts with a fresh coat of paint if the current paint is old. Remember to avoid loud color schemes or styles and choose neutral colors like gray or white that appeal to a wide range of people. This is important when you are trying to sell your home. If not, you can choose any color that appeals to you.
Don't forget about the condition of your exterior doors. If they are damaged, repair and repaint them. Your existing landscaping should also be well-maintained to improve the overall look of your home's exterior.
2. Ensure The Roof Is In Good Condition
The condition of your roof is a major determinant of your home's value. An old roof indicates the property isn't well cared for. Moreover, most prospective buyers prefer to buy homes with a good roof.
Get a professional to inspect your roof to know the current condition. Unless your home is old, you'll only have to spend money on roof repair and won't have to replace the entire roof. If there is a need for roof replacement, the professional will advise you accordingly.
It's advisable to replace your roof if it's extensively damaged. You'll enjoy the new roof during your time living in your home and recoup most of the expenses should you decide to sell it.
3. Bathroom and Kitchen Renovation May Be Needed
Buyers have been known to decide whether to buy a home or not based on the conditions of the bathroom and kitchen. So, if these two important sections of your home are or in bad condition, you should consider renovating them. The latest bathroom and kitchen trends can serve as a guide for you.
If you don't have a lot of money to spend on bathroom or kitchen renovations/remodel, focus on simple things such as replacing or repairing damaged cabinets, showerheads, taps, and ensure the walls are in good condition. All these will add value to your home.
4. Add Smart Features
Smart home features such as thermostats, security locks, alarm systems, CCTV's, smart HVAC systems, smart fire/carbon monoxide detectors, and so on add more value to a home. Buyers appreciate these features and are willing to pay more for homes that have them.
You'll also enjoy these features and improve the convenience and safety of your home. When you want to sell them, appraisers will consider them when evaluating your home and you'll get a higher selling price.
5. Include a Garage
Many people love the convenience of having a personal space and this means a garage adds value to your house. It doesn't matter whether the garage is attached or detached. Even just a shed or tiny sheltered parking space will add more value to your home.
The versatility of garages is also more appealing to many people. Garages can be used as  or converted to storage space, entertainment spot, or office space. So, if you can add a garage to your home, do it.
6. Floors Matter
What's the state of the floors in your home? If they are ugly and in a bad condition, then it's time to repair or replace them depending on the extent of the damage. Ugly or bad floors make prospective buyers to lose interest quickly in a house.
If you won't be selling your house for some time, you can install new and modern floors like modern tiles, wood, and vinyl. You get to enjoy your brand new floor and recoup most of your expenses when you sell your home.