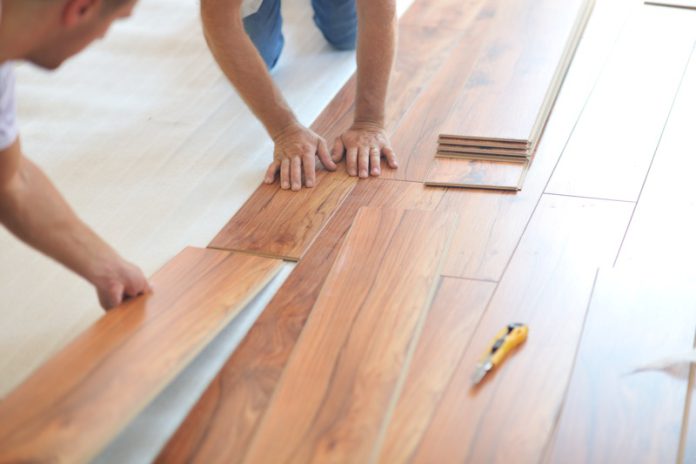 Home renovations have been prevalent in the past years, and 2022 will be no exception. Most homeowners think of marble or tiles when it comes to flooring. However, there are various flooring options in the market today. While some are typical, others are not. And since flooring is the largest surface area in your home, selecting a material that complements the function and appearance of your home is critical. However, choosing an appropriate flooring style might be challenging due to the wide range of options on the market. Therefore, selecting suitable flooring will depend on your lifestyle, preference, and budget.
The advancement of technology and the quality of flooring materials encourage shifts in trending styles at a similar rate. With so many alternatives, it only makes sense to begin by knowing about the most popular flooring trends and materials on the market. Continue reading to discover the top flooring trends for 2022 and to plan your next flooring upgrade.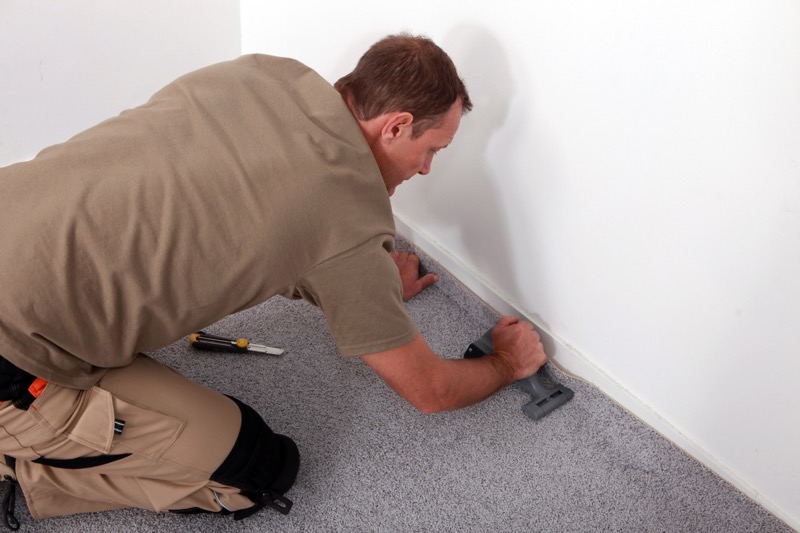 1. Hardwood Flooring
Hardwood flooring is one of the popular and most liked floor types. In 2022, hardwood flooring is projected to remain at the top of the list of popular flooring options. Many people prefer it because of its many advantages. To begin with, hardwood flooring is quite durable when adequately cared for. It's ideal for high-traffic floor areas because it withstands a lot of wear and tear. If a section of the hardwood floor has to be repaired, just remove the worn-out boards while leaving the remainder of the floor alone. Flooring contractors Birmingham may be interested if you seek a qualified flooring expert to assist with floor installation.
Hardwood flooring requires low maintenance; unlike carpets, they're easy to clean and don't stain. As a result of its basic and natural appearance, hardwood flooring adapts well to a wide range of design concepts, accents, and décor elements. Adding hardwood flooring to your home can raise its market value because it is relatively expensive.
2. Laminate Flooring
Laminate flooring is more prevalent in both commercial and residential spaces. It's an affordable flooring option for individuals who want an alternative to a carpet but want to avoid the cost of hardwood or tiles. Laminate flooring is a floor particle board wood that can be designed to resemble other flooring options like ceramic, hardwood, marble, or tile; that's why it's preferred by people who don't have the budget to install hardwood, tile, or marble flooring.
Furthermore, laminate flooring is versatile and dynamic, which complements your home's decor. It's affordable, easy to clean, straightforward to install, and durable if properly maintained. The fact that it is scratch resistant and available in various shapes and colors is a bonus over other types of flooring.
3. Carpet Flooring
Nowadays, it is nearly impossible to find a home without a carpet. Carpet flooring is a type of textile floor covering that is installed wall to wall in a room or corridor. Carpet flooring is popular because it is inexpensive and comes in various textures, designs, and colors. Its beauty brings more attention and makes the house appear pleasant, welcoming, and relaxing.
Carpet durability is determined by the material used; the thicker the material, the more durable it is. Additionally, carpets are soft and warm on the feet and visually warm up the room.
4. Marble Flooring
Marble flooring is one of the most prestigious types of flooring available. Traditionally, these floorings were only seen in churches and royal palaces, but their popularity has recently increased, with many people installing them in their houses. Marble flooring is more expensive than other flooring options, but its elegance when installed is unparalleled, making it worth the investment.
Marble is a natural stone; therefore, it is long-lasting and allows water to infiltrate the floor. It's also distinct and translucent, giving the house a distinctive appearance. Marble flooring is simple to maintain because it only requires sweeping and wiping regularly. Due to its price, it helps add property value.
5. Tile Flooring
Another top trending flooring option in 2022 is tile flooring. Tiles are primarily made of ceramic and porcelain and are typically used in areas prone to moisture, like bathrooms and kitchens. Tiles are preferred because they're durable, water-resistant, and available in various styles and colors. The cost of tiles is determined by the material used. For instance, ceramic tiles are more expensive than porcelain tiles.
6. The Bottom line
There you have it! Those are some trending flooring options to expect this year. However, choosing the best isn't as easy as looking at the most beautiful flooring. In addition, you must consider crucial factors like durability, easy maintenance, simple installation, and budget. Since a new floor is a huge investment, it's essential to consult your flooring contractor for the best flooring option that's suitable for your home and lifestyle.