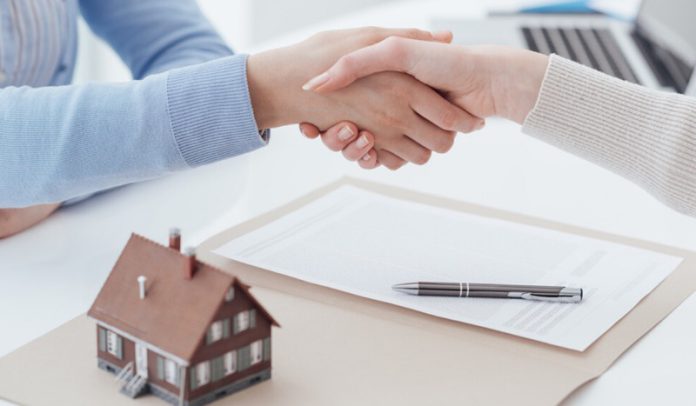 Are you looking for a new career? Do you enjoy real estate and like helping people? If so, becoming a realtor may be the right choice for you. There are plenty of benefits to following this career path. For one thing, real estate agents typically earn up to 3% of the price of a property sale, which means a substantial income. Realtors also have flexible schedules, work with a wide variety of people, and can make their own schedules. Of course, there are steps you'll need to take to become a realtor.
Consider Why You Want To Become a Realtor 
Becoming a realtor means you'll have a great deal of variety in your work life. You'll visit many homes, work with many different types of clients, and get to know your city well throughout the process.
When it comes to working with people, you'll need strong interpersonal skills. Communication is essential for realtors, as is patience. There is always a chance that you'll run into clients who are harder to please than others, which means you'll need to spend more time helping them find the home they truly want.
It's also important to consider whether the work is worth the pay for you. While you can make a considerable amount of money, many realtors don't sell million-dollar homes daily. According to the Bureau of Labor Statistics, real estate agents made an average of $62,000 in 2021.
Learn About the Licensing Process
Every state's licensing process, but typically they are very similar. First, learn how to get a real estate license in Texas. Most of the time, this includes taking classes that teach you about the laws regarding real estate sales. In Texas, you'll need to have 180 hours of courses before you can take the licensing exam. Once you pass the exam, you'll receive your license. Some of the things that states consider when allowing someone to become licensed include:
Age
Application Process and Fees
Background Checks With Fingerprints
Continuing Education
Education Requirements
Exams and Eligibility
Prelicensing Courses
Post-Licensing Requirements
Determine Which Type of Real Estate You'd Like To Sell
There are several different types of real estate agents. While the most common type sells residential homes, condos, or townhouses to people who are looking for their next home. However, there are also realtors who work solely with commercial, industrial, or land real estate. Commercial real estate includes businesses such as gas stations, restaurants, or hospitals, while industrial real estate focuses on warehouses, factories, or distribution centers. Finally, land real estate includes vacant land that people buy to build on later. There are pros and cons to each type of real estate, so doing your research is important to determine which type will best fit you.
Work With a Broker
After you receive your license and are ready to begin working, most states require you to work with a broker. The broker sponsors your work for the first year or two to help you get a feel for how the industry works. Some states may even require you to find a broker before you take the exam, so it is important to think about this step early on.
Make Connections With People 
To keep on top of who is selling and who wants to buy, it is important to make connections. There are several ways you can do this. First, create a website and a social media presence for yourself on LinkedIn, Facebook, Instagram, and even TikTok. From there, follow other realtors and post content that shows your personality and style for helping people find the real estate they need.
It's not just social media that helps you connect, though. You also need to make connections in real life. Go to events that will help you make friends in the field. In the end, you'll find people who can share insider tips, and someday, you can share those tips with other real estate agents.
Activate Your License
After you pass your coursework and the licensing exam, you'll need to submit an application to the state to receive your official license. This can cost up to $400, depending on how much your state's regulatory organization charges. After submitting your fees and application, the state will make your real estate license to you and you'll be searchable on the organization's website. Keep in mind that you can't begin working until you receive your certificate in the mail.
Becoming a real estate agent is an excellent way to help other people, be your own boss, and earn your own income. Start the process now to further your career and take the path you've always wanted.