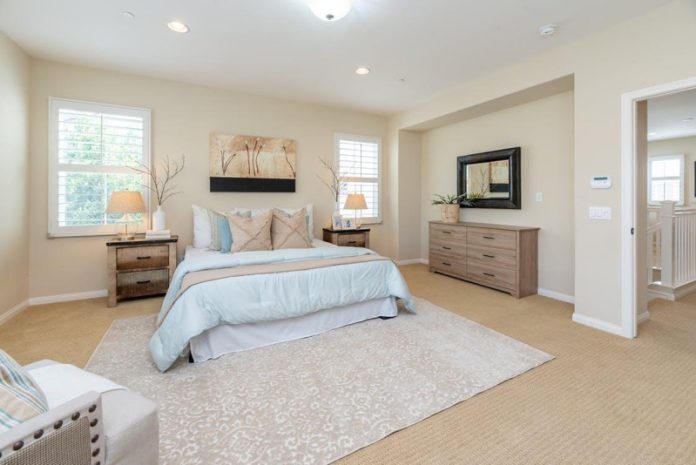 Bedrooms are sanctuaries of rest. These private and personal spaces play a significant role in one's life. Since this is the space where our day begins and ends, it affects our productivity and general energy in ways we cannot imagine. It is, therefore, worth investing both time and resources to make your inner sanctuary a warm and restful place to retreat.
Below are some ideas to make your bedroom aesthetically appealing and comfortable. Personalizing the space is crucial to give you a territorial feeling.
Repairs
Leaking bathrooms, exposed wires, and cracked tiles are not only interior eyesores but can cause accidents at home. An excellent place to start making your bedroom beautiful and comfortable is to repair surfaces and worn-out items like your furnace.
Has your furnace failed to perform as it should during a cold winter night? If yes and you are around Greenville, SC furnace maintenance experts can repair your AC or upgrade to a smart one to ensure your room maintains the right and comfortable temperature. Also, get your plumbing system checked for any leakages and repairs.
Lighting
A beautiful space needs good lighting to accentuate its interior features. Turn off the harsh ceiling light and concentrate on low light. The secret to an intimate mood is incorporating different lighting sources, including bedside lamps or strategically mounted ceiling lights.
Allow as much natural light as possible, as this is the best light source. Large windows with the right treatments will give your space an incredible aesthetic appeal.
Natural Materials and Calming Colors
Wood, rattan, stone, wicker, linen, and geodes are natural elements that add coziness to any room when used correctly. Find inspiration and ideas on how and where to use them. Avoid large pieces made of plastics and reflective metals, making the room appear complex and manufactured.
For colors and textures, think of calm and soothing rather than bright pops. While bold graphic patterns are exciting, they do not rest well in the bedrooms. Focus on smaller innate practices which work well together as you introduce sensuous textures. Faux-fur throws, quilted throw pillows, and comfy knits in neutral tones are great additions to start you off. Layering these soft elements throughout your space will give you a welcoming feel.
Invest in a Good Mattress and Bed
If the bed isn't comfy, a bedroom will never be cozy. Invest in a good mattress and luxury beds, then ensure you always keep it in good shape by flipping and rotating it after a while. Ensure you protect it with a waterproof mattress cover to ensure it remains dry. Manufacturers recommend replacing mattresses every 5 to 10 years. Another cue that it is time to change your mattress is when you wake up with pains and aches.
A bed is the main accessory in a bedroom, hence a significant factor to consider. Invest in a reasonable bed frame that is proportional to your space. While at it, splurge on soothing linens. Nothing is better than slipping in a soft set of bed sheets, on a comfortable bed, after a long day.
Keep the Air Fresh and Clean
Adding an oil diffuser to your bedroom space is a great way to have your air clean, fresh, and well-scented. Essential oils have many benefits and are used as an aromatherapy tool for restlessness and anxiety.
Plants and flowers are a great way of breathing life into a space, keeping the air clean and boosting the aesthetic appeal. Indoor plants are great for promoting mental health.
Conclusion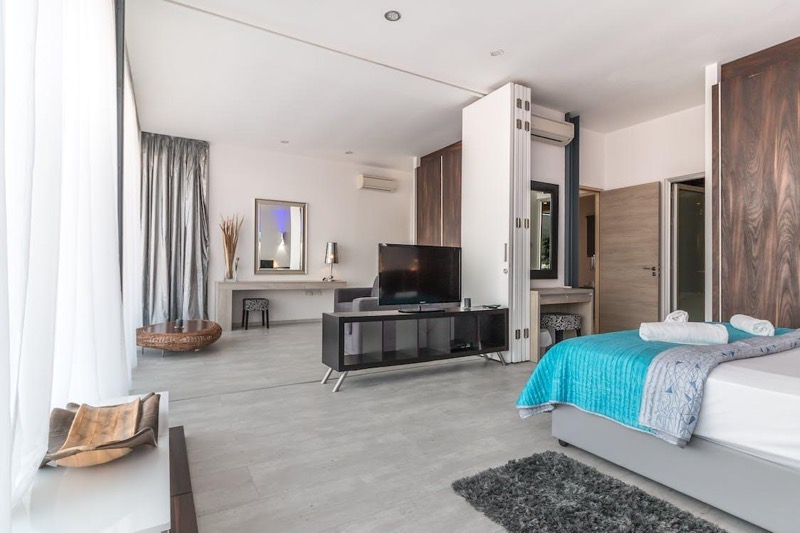 Everyone needs room to recharge, refocus, and retreat from life's daily routines. You need to keep distractions out of your space to achieve this goal. In this era of invasive technology, keep glowing lights and intermittent hums from electronics out of your bedroom space. Watching TV and screens sounds cozy but can manipulate your circadian rhythms making sleeping difficult. Instead, make room for books.