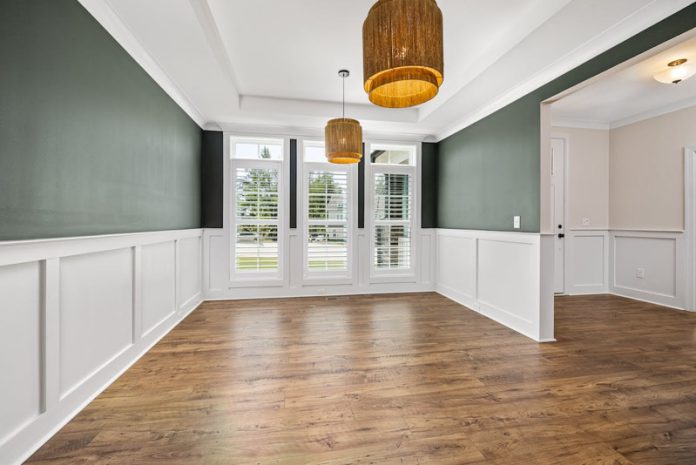 The allure of enhancing property value through a home renovation has grown considerably in recent years. Recognizing the potential for significant return on investment, homeowners are increasingly channeling their resources into home improvement projects. According to the Joint Center for Housing Centers of Harvard University, the figures are quite staggering: spending on home improvement projects escalated from $328 billion in 2019 to an anticipated $485 billion in 2023. This exponential growth underscores the growing recognition of the transformative potential that home renovations carry for living spaces and property value.
As we delve into this comprehensive guide, we'll furnish you with pragmatic and data-driven advice to harness the potential of home renovation for property value enhancement. We'll explore the facets of home renovation that promise the best returns, helping you navigate home upgrades, budget allocation, and renovation project choices. With the right strategies, your home renovation project can revitalize your living space and significantly bolster your property's value. Whether you're considering minor, aesthetic changes or planning a major overhaul, this guide aims to empower you to make informed decisions that substantially elevate your property's worth.
The Impact of Quality Window Replacements
Boosting property value often involves strategic home improvements; window replacements can significantly contribute to this goal. They enhance energy efficiency, reduce costs, and visually upgrade properties. According to the Remodeling's 2023 Cost vs. Value report, such improvements can add an average of $13,766 in value to a home, recouping about 69% of the project cost​. Thus, for homeowners seeking value enhancement, window replacements can be a key step in this process.
If you live in Pittsburgh, the weather, especially during winter, can take a toll on your windows, causing drafts, rattling panes, and rising energy bills. Upgrading your windows with high-quality replacements can alleviate these issues, making your home more energy-efficient, secure, and appealing to potential buyers. Consider investing in Pittsburgh replacement windows from Legacy Remodeling, a trusted name in the local industry with nearly 40 years of experience​. You can effectively boost your property value in Pittsburgh's competitive real estate market by prioritizing such improvements.
Remodel the Kitchen
The kitchen is one of the most important parts of any house. It's the center of attention and is usually considered the home's heart. If you want to remodel your kitchen and add value to the house, consider starting with the countertops. A potential buyer or tenant first notices the quality of the stone used for the counters. Remember to use something that stands out and is durable for long-term use, like quartz, granite, or classic marble.
Also ensure you have a cabinet set that compliments the countertops. Matching the colors usually doesn't work well. Consider subtly contrasting colors to bring out the charm of the counters and cabinets, respectively.
Finally, lay down tiles that go with the rest of the kitchen aesthetics. Tile is a much better option than wood as typical spills and drops don't harm the floor as much. Re-doing the floor can cost you a few bucks but will help increase your ROI when you list.
Re-do the bathrooms
Bathrooms are also focal points for potential buyers to consider during open-house walkarounds. Whether you want to do it for yourself or potential buyers, consider starting with the sink and vanity area and working your way out from there. Double vanities are major selling points and can add much value to the house.
Moreover, consider changing the backsplash and tile area throughout the bathroom. The shower area should have a backsplash that compliments the tile throughout the bathroom and helps bring out each area's natural charm.
Landscaping and curb appeal
The initial approach to a house is perhaps one of the most important aspects of its appeal. You should feel comfortable when driving up to the house and approaching your home. Moreover, it creates a better impression on potential buyers and future tenants who might also consider the property.
A house is only as good as its exterior façade, so ensure it has a clean coat of paint, neat roof and gutters, and clean windows. Other than that, you can work on the overall landscaping and ensure that the grass and bushes are trimmed.
Trees too close to the house can also pose a risk to the house itself and its inhabitants. Make sure you have potentially dangerous hanging branches cut. A strong storm can send them flying into a window or the roof.
Fixtures and fittings
When it comes to enhancing the value of your property, don't underestimate the impact of quality fixtures and fittings. It is a realm where the adage "do it right the first time" holds particularly true. Investing in top-quality fittings from the outset ensures a functional and aesthetically pleasing home and contributes to a lasting impression on potential buyers.
Start by scrutinizing your plumbing fixtures. A sleek, modern faucet or a high-efficiency showerhead can make a significant difference in bathrooms and kitchens, often transforming these spaces with minimal effort. Worn-out or outdated fixtures can be a major turn-off, while those that shimmer with quality can be a major selling point.
Next, consider your lighting. Cleverly chosen and well-placed lighting can transform the ambiance of a room, making it feel cozy, spacious, or dramatic as needed. Consider installing dimmable lights to offer versatility and control over the mood of your spaces. Also, energy-efficient LED lights are environmentally friendly and attractive to buyers conscious of energy use. Don't forget about the smaller details like high-quality door handles, cabinet knobs, and light switches, as they can add a touch of luxury and character to a home. These small design elements can speak volumes about the overall quality and care invested in the property.
Conclusion
Well-planned renovations can significantly increase the value of a home. Investments in high-quality window replacements, kitchen and bathroom remodeling, landscaping to increase curb appeal, and fixtures and fittings significantly impact a property's value.
Homeowners can dramatically increase their return on investment (ROI) from these renovations by planning and being proactive.