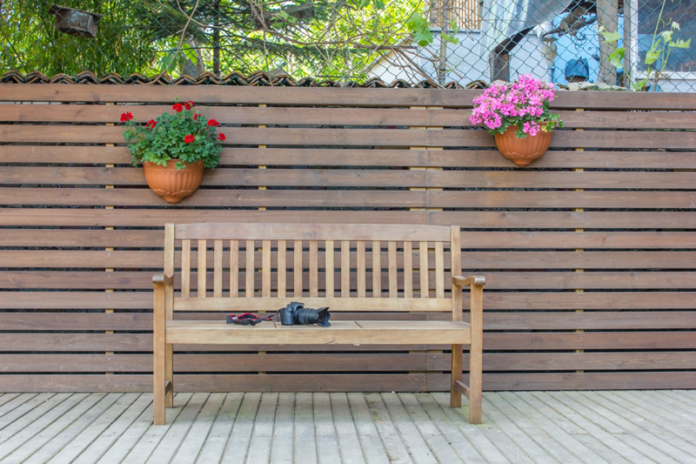 A backyard deck is perfect for relaxing outdoors, connecting with nature, and enjoying some fresh air. However, this may not be possible when people are looking in, or you're too exposed to the sun. Instead, your deck should be a place of refuge where you can comfortably relax without worrying about passersby looking in. It's crucial that you give your deck a sense of privacy so that you can enjoy a relaxing and intimate time outdoors.
You can add some privacy to your deck by adding features that provide more intimacy and seclusion. You should find a reliable Deck Builder in Atlantic City, NJ, to help divide and seclude your yard, so you can enjoy the backyard privacy you desire. The good thing is that there are plenty of options for achieving backyard privacy. In this post, we'll look at some of the great ways you can create privacy for your deck and enjoy more seclusion and intimacy:
1. Put Up a Pergola
Building a pergola around your deck is one of the best ways to add some privacy to your outdoor living space and still allow for a stunning view of your backyard. While pergolas don't provide complete coverage of your deck, the beams and columns offer enough coverage to shield outsiders from looking in. They usually work great when placed on top of elevated decks. They also come in a wide range of styles to complement virtually any home style. Consider installing a pergola with a retractable roof so that it can shield your deck from neighboring views as well as from the sun.
2. Trellis with Climbers
A more permanent solution to achieving deck privacy is installing a trellis with climbers around your deck. This option creates a natural wall around your outdoor living area, blocking it from curious onlookers. To add a touch of style, match the trellis with your deck. You can also incorporate a wood lattice fence and plenty of potted flowers to create an appealing, overgrown tropical look.
If you don't have the time to build and plant climbers, you can consider getting ready-made trellises with entwined climbers. This is a great option, especially if you urgently need backyard privacy and prefer a natural-looking fence.
3. Metal Fences
Consider choosing a metal fence if you want something more cost-efficient and modern-looking for backyard privacy. A metal fence made of corrugated iron provides your backyard deck with a much-needed shield from curious onlookers. It also makes your yard look more appealing and futuristic, especially if it is predominantly planters, concrete, gravel, and stone. Apart from giving your deck a futuristic look, metal fences are incredibly durable, so they'll provide privacy for a long time. You can purchase metal fences from home improvement stores at competitive prices.
Endnote
Privacy is a crucial part of any relaxing backyard deck. If your backyard deck feels too exposed, implementing the above tips can help give your outdoor living space a sense of escape whenever you're relaxing outdoors. Whether you choose to put up a pergola, wood fence, metal fence, or a living fence, you can rest assured it will create a boundary around your outdoor living area and keep passersby from looking in.