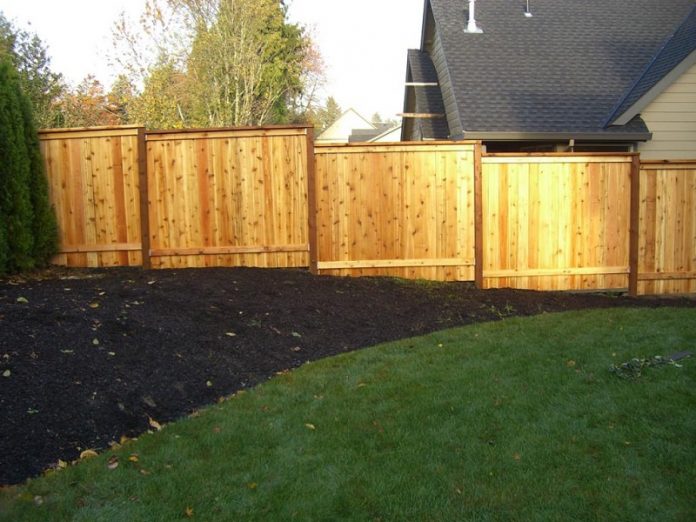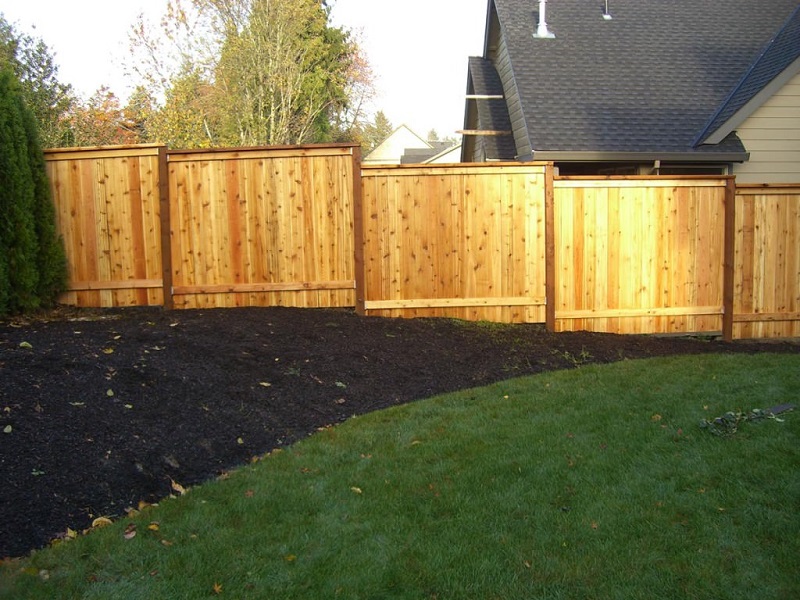 As the saying goes, fences make good neighbors. There is even a "Good Neighbor" fence design that allows glimpses into your neighbor's yard while keeping them out of yours. But a well-constructed fence offers so much more, from privacy to marking your property to security.
Fences can be made out of different materials, to different heights, and to match the design and style of your home. Will every benefit apply? Not necessarily. But if you are looking for more information on adding a fence to your property, read on. We'll cover the following:
* Privacy
* Security
* Value
* Serenity
* Boundaries
* Protection
* Personalization
Privacy
If you live on a five-acre plot in the countryside, privacy isn't going to be a very important factor when it comes to fencing. You're already surrounded by privacy! But in urban and suburban settings, privacy can come at a premium.
That's what fencing provides. No matter if it's made of wood, vinyl, or other materials, fences will provide relief from prying eyes and passers-by. No matter if you're trying to enjoy lunch outside on a beautiful summer day or slipping into the hot tub on a cool fall night, your neighbors won't have to know.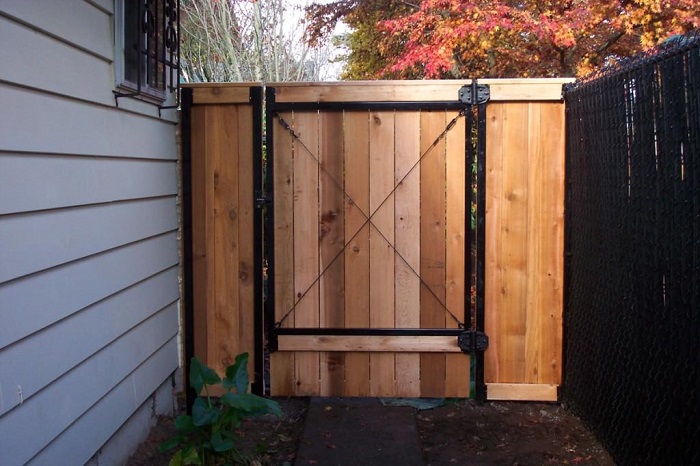 Security
Having a well-constructed fence not only provides privacy but a level of security for both your property and your house. While most of us don't leave antique vases or expensive pieces of art hanging in the backyard, that doesn't mean there isn't anything of value in the yard.
Garden tools, lawn furniture, even grills or outdoor refrigerators can be targets for sticky fingers. With a fence in place, those items aren't easily seen from the street or alleyway, adding a level of security. In addition, thieves are looking for an easy score, not working on lifting a lawnmower over a six-foot fence.
That's where the appropriate hardware comes into play. All gates should have strong locking mechanisms as an added deterrent. More hassle for crooks means less chance of theft. Other steps you can take are planting spiny or thorny bushes around the fence to put a would-be thief into a prickly situation.
An added bonus of installing security fencing? You may be able to lower your monthly insurance payments. Consult your agent to see if this applies to you and what requirements are necessary to take advantage of these savings. A nice, strong, and secure fence may also help resale values.
Value
Speaking of resale value, fences can really contribute to the vale of your home. The ability to keep young children or pets safely in the backyard is a big selling point for families for example. However, there are things to consider when looking for a return on your investment:
* Materials
* Design
* Style
* Hardware
* Planning
As a homeowner, the up-front cost of any home improvement project is a concern. That shouldn't be the only concern, however. Chain link fences are cheaper than cedar fences but aren't very inviting. The design is a factor, too: an extra foot of lattice at the top of the fence may provide more privacy but could turn off some buyers.
Does the style of your fence match the rest of the property or neighborhood? A bold look – such as verticle boards – could appeal to some homebuyers. But something too out of place may have a detrimental effect on the overall look of the home. Fancy hardware is a nice compromise: it classes up the fence without going overboard.
Think about where the fence will go and how it will be accessed. Obviously, a six-foot fence around the front yard isn't very inviting and having a difficult to access gate is frustrating. A shorter picket fence in front looks great and a gate right off the garage makes for an easy entrance.
Serenity
For many of us, our backyards provide a place we can go to get away from the day-to-day grind. Enjoying a cool drink on the back porch during the summer or grilling up some steaks in the fall is all we need to recharge.
Fencing can be a big part of that backyard oasis. By planting climbing vines or hedges next to the fence, you can keep the backyard secure and add some natural color as well. Or if the fencing matches the decking, everything will come together as one continuous area of the yard.
Hanging bird feeders, wind chimes, or flowerpots can bring in even more soothing sights and sounds to your backyard as you relax. Throw in a water feature and a sand garden and you'll have your very own place of Zen.
Boundaries
While fences provide the privacy and security by outlining your property, there are other benefits to mapping out the property line. You'll know exactly where your property starts and ends, but prospective buyers will also know in case of resale.
For example, some homeowners use an invisible fence to keep their pets on their property. However, unless your neighbors put shock collars on their kids (we don't recommend that by the way), the invisible fence won't be much help at all.
When installing a fence, this could be the most important part of the process. It's important to know exactly where your boundaries are. If the fence isn't built on the proper boundary, you could be forced to tear it all down and start over if it's actually on your neighbor's property.
On the flip side, you could lose some property yourself if you build it too far onto your property. This isn't as urgent if you're on that 5-acre spread mentioned earlier. But in an urban setting where every foot matters, misplacing a fence could turn contentious.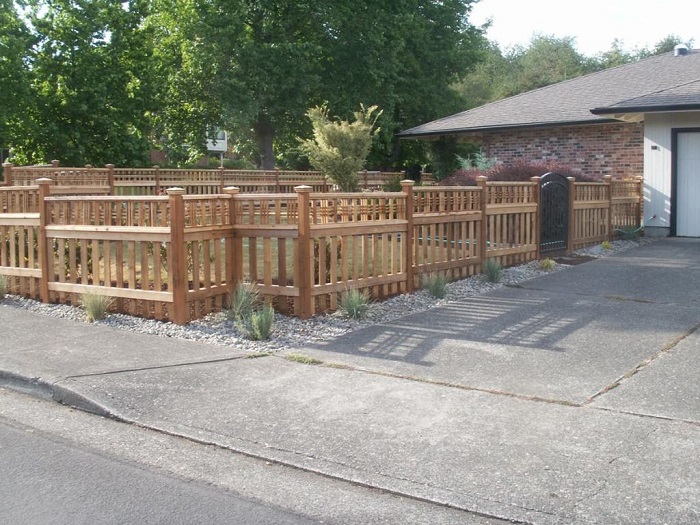 Protection
Fences can provide a certain amount of protection from the elements, such as shade in the summer or as a windbreak during the stormier months of the year. This can be a big help when planting a garden – if certain plants need less sunlight, a fence can help plan your garden bed.
As a buffer against the wind, lawn furniture can be kept from blowing around the backyard, which could cause cosmetic damage to the house or other structures. Situated correctly, bird feeders or house will have a better chance of staying put and more fragile landscaping will be protected.
Personalization
If privacy or security aren't major concerns, you really have an opportunity to make the fence as custom as you like. For a whimsical fence around a child's playhouse, consider brightly-painted tires lashed to posts to provide stability. In the spirit of re-using, re-purposing, and recycling, discarded materials can also be considered for fencing.
Consider the following fencing materials:
* Bike Parts
* Cans of Bottles
* Fallen Branches or Twigs
* Skis, Snowboards, or Surfboards
* Old Doors or Shutters
* Canvas
* Pallets
* Even Bowling Balls!
Once you see how fences can truly be made out of anything – and made to look like anything – you can set your creative side free. Some materials may be more difficult to work with, but with proper planning, the sky is the limit.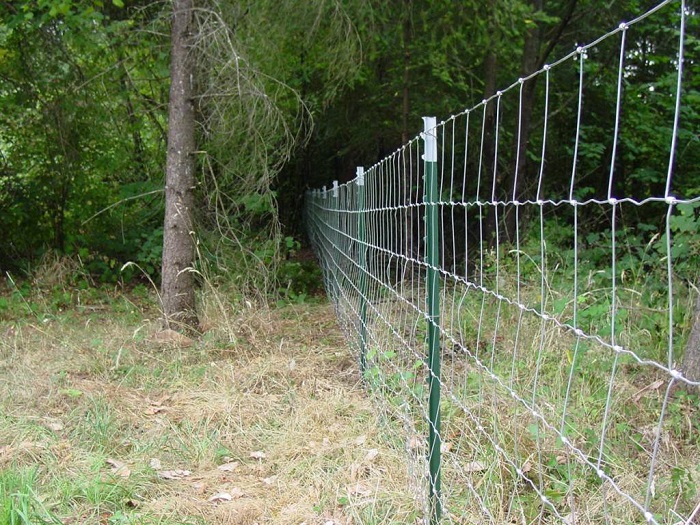 There are many benefits to having a fence, in urban, suburban, agricultural, and other settings that require some kind of delineation. These fences can be as grand or minimalistic as the property owner wants, but should be built for their intended purpose.
If security is a concern, a three-foot picket fence probably won't do the job. If you're looking for curb appeal, a chain link fence around the entire house will make it look like maximum security facility, not a comfy home. For every situation, there's a fence.
Just make sure to consider your surroundings. In the city, take into account your neighbors when building a fence. Like we said earlier, fences make good neighbors. It doesn't hurt to take their feelings into account when building a new fence.
Pacific Wire and Fencing have been building fences for nearly a century. We are a family owned operation located in the Pacific Northwest and bring a passion to our work. No matter if you need a beautiful cedar fence or a wire fence to keep livestock in place, we can help.