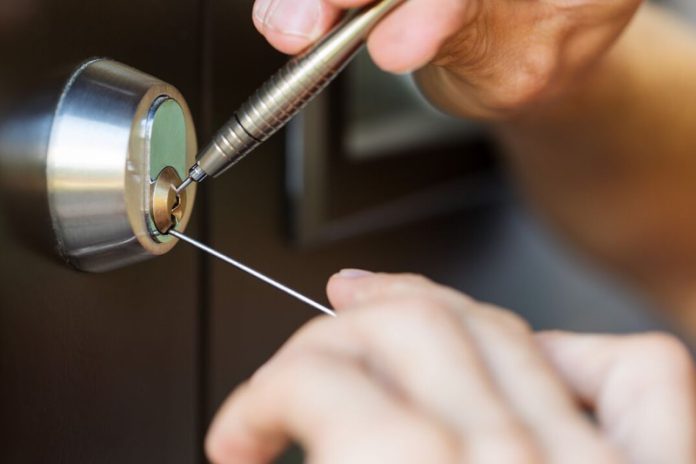 It is easy to panic when you realize you've lost the keys to your house. When such a thing happens, you need to calm down and find an effective way to get back inside. While your first thought may be to break the door or window to gain access to your house, you must avoid doing this at all costs because it may cost you much more money and even lead to issues with your landlord.
Let's look at some of the steps you can take when you realize you've been locked out of your house.
1. Call Your Landlord
If you live in a rented house, your landlord or rental agency will probably have a spare key. Call them and ask if they can provide you with a copy of your house key. However, this option may not be helpful if you're locked out of your house in the middle of the night. If you have a roommate, they'll probably have an extra set of keys, and if they are available, they'll be able to help you get into the house. Before you consider removing the doorknob from your door or using other forms of forceful entry, think about who might have a space key to your house.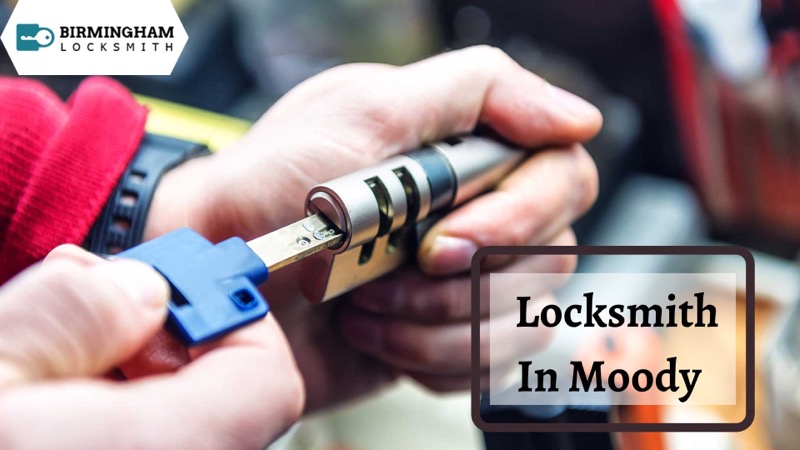 2. Look for an Open Window
You should never leave windows open when you're not home, as it invites burglars. But if you forgot to close one of the windows in your home and it happens that you are locked out of your home, an open window can help you get into your house. Be sure to check for unlocked windows and all other entry points in your home. You should never try to force windows open, as you could hurt yourself in the process.
3. Call an Emergency Locksmith
When all else fails, let a professional locksmith in Moody help you out. While calling a nearby locksmith may not be the cheapest option, it is a surefire way to get back into your house within the shortest time possible. A professional locksmith in Moody is quick and efficient and will have you back inside your home in no time. Moreover, they carry professional-grade tools to open up locked doors without keys in a way that maintains the integrity of the door locks.
Tips That Prevent a Lockout
Consider going keyless
Get a key finder
Have spare keys made and always keep a spare in the car or give it to a trusted friend or family member
Make it a habit to check if you have your keys before leaving your house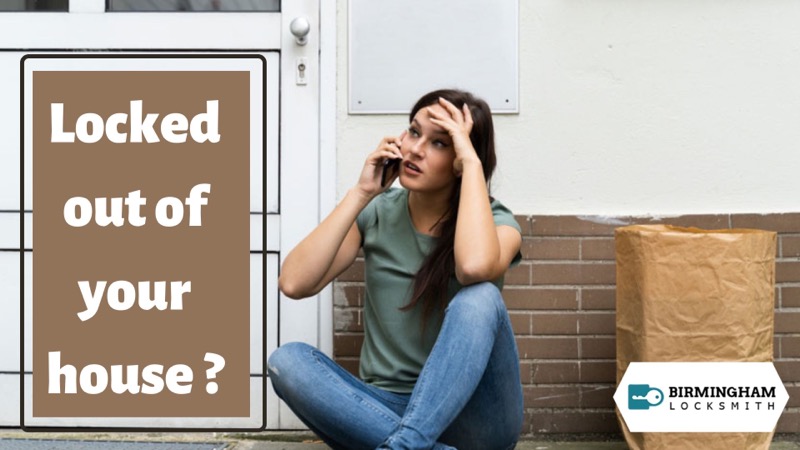 Are You Locked Out of Your House? Call Birmingham Locksmith for Help
When you are locked out of your house, you want to call a professional locksmith in Homewood that can show up as quickly as possible and help you out. If you find yourself in a lockout situation, call Birmingham Locksmith for help. Our knowledgeable and experienced locksmith in Homewood will come in with advanced tools and provide you with an effective solution.