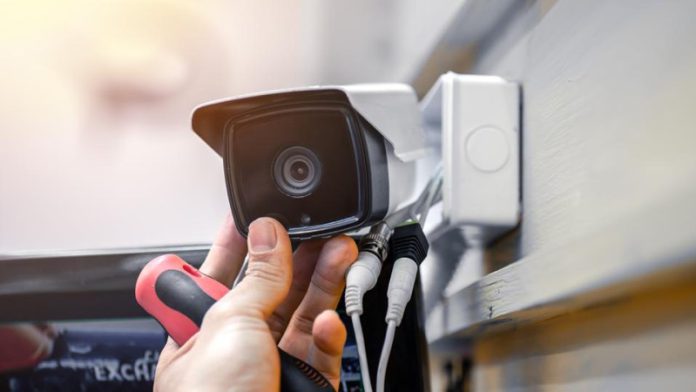 Wired and wireless camera systems have recently risen to the top of the most popular Home Security Systems list. They not only serve as recovery and deterrent devices but also collect necessary evidence in the event of a burglary.
Join us as we explain why you should choose one over the other.
Wired Security Cameras
When compared to other options, wired systems provide more reliable audio and video signals. They receive power from a central hub connected via PoE cables (Power over Ethernet). The hub, typically a DVR (digital video recorder), is usually located on or near the property.
Some experts prefer using coaxial cables when connecting the DVR to the camera system. Others use NVR systems (networked video recorders) and IP cameras (Internet Protocol) as an alternative hub.
Pros
The signal rarely degrades or breaks when fed directly to the hub. However, the connecting wire should always be in place for uninterrupted feeds.
Clear Audio and Video Footage
Since wired cameras do not send videos to the cloud, there are minimal bandwidth fluctuations. As a result, the video and audio quality remain consistent.
Wired security connection is well-known for its dependability, whether delivered via PoE or coaxial cables. Nonetheless, the building infrastructure and electrical grid must be stable for proper operation.
Thanks to reduced network availability, wired systems are less vulnerable to hacking. Still, you can deter hackers by using strong passwords and a two-factor authentication process.
Cons
You cannot move house or renovate with tethered cameras still in place. This option is, therefore, favorable to homeowners not planning to move out any time soon.
The quantity of cameras you can install depends on the number of jacks in your DVR.
Some older models use outdated technology that has limited capabilities and reliability.
Wireless Security Camera
Wireless cameras operate by transmitting video and audio to the property's Wi-Fi. When the Wi-Fi receives a signal, it immediately sends it to the cloud server for live or future viewing.
Some systems have internal SD cards that store a limited amount of footage. These systems have standard features like voice control, night vision, 2K HD video, and two-way audio.
Pros
Wireless connections do not require drilling through ceilings or walls. In the long run, this saves time and money.
It is easier to relocate a wireless system because there are no piles of wires to deter you.
The lack of wires between the hub and the cameras reduces the possibility of intruders sabotaging the system.
Cons
Intruders can now hack even the most secure systems thanks to modern technology. Invest in a home wireless system that supports WPA2 and other critical security protocols to protect yourself.
Wireless cameras perform best when the signals from the cameras to the hub are uninterrupted. Denser construction elements can also obstruct transmission.
Frequently Replaced Batteries
Some systems are battery-powered and require regular replacement to operate.
Which is the Better Option: Wireless or Wired Cameras?
Whether wired or wireless, cameras serve as an extra set of eyes on and around your property. Your choice is determined by what works best for you. Wired systems are more reliable but require more time and money to set up. On the other hand, wireless cameras need less money and time to install. However, on-site tampering or network hitches can jeopardize your wireless security efforts.