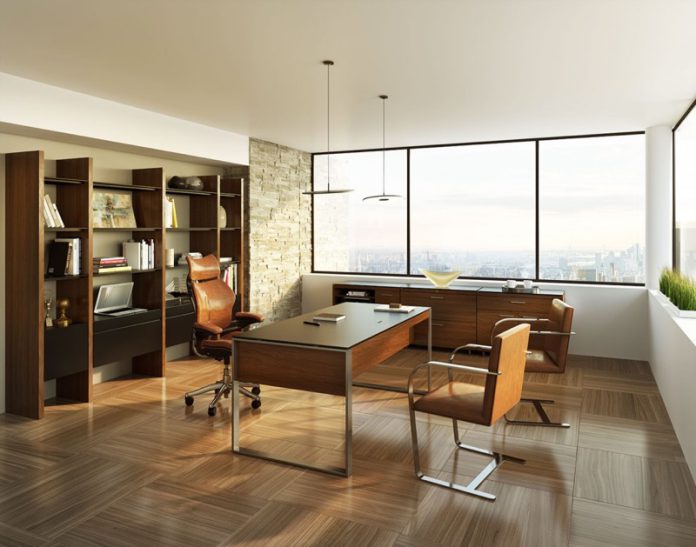 Are you one of those people who's always working from home? Or maybe you're just getting started and need ideas on how to set it up? Either way, this blog post is for you. We'll show you how to create a personalized home office that fits your needs. So get excited because it's time to take your work life to the next level.
Think About Your Workspace
Having a dedicated home office is essential if you work from home. If you need a U shaped desk to study or focus on your hobbies or a conference table to work on your small business- this post is for you. However, creating a functional and enjoyable workspace in your home can sometimes be challenging.
First, consider the size of the space that you have available. Your office should be large enough to accommodate your needs, including storage space for equipment or supplies and room for furniture or work materials like computers and desktops.
Additionally, consider the shape of your office space. Avoid any layouts that will restrict movement or leave you feeling cramped or closed in; instead, look for open floor plans with well-distributed square footage and avoid any unequal proportions that could make one part of your office feel more congested than another.
Find A Furniture Showroom
When furnishing your home office, you want quality pieces that look great and last for years. Unfortunately, buying brand-new furniture can be prohibitively expensive, especially if you are on a tight budget.
Fortunately, there are several local furniture liquidators where you can find high-quality furnishings at affordable prices. These businesses buy large quantities of furniture directly from manufacturers and then sell the pieces at steep discounts to move inventory quickly.
And because they deal directly with the manufacturers, you can trust that the furniture they sell is of the highest quality and will last many years. So if you're looking to save money while still getting a beautiful, durable U shaped desk, check out your nearest local furniture liquidator today!
Design To Avoid Distraction
When setting up your home office, there are many important considerations. For example, your space should be free from distractions that can negatively impact your focus and productivity. One fundamental way to eliminate distractions is to be intentional about the layout and design of your space.
For example, try using furniture that creates visual barriers for common areas that may cause distraction. You may also want to minimize the number of electronics in your office (like cell phones or televisions), as these can quickly become sources of distraction.
Conclusion:
So, whether you're just starting your home office journey or are well into the planning stages, we hope this guide has been helpful. Remember to keep your specific needs in mind, and don't be afraid to ask for help when you need it –especially at a local furniture liquidator showroom. And finally, have fun with it. This is your workspace, so make it feel like home.