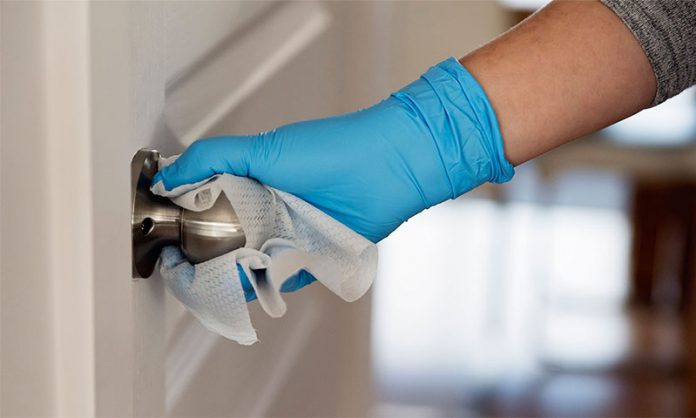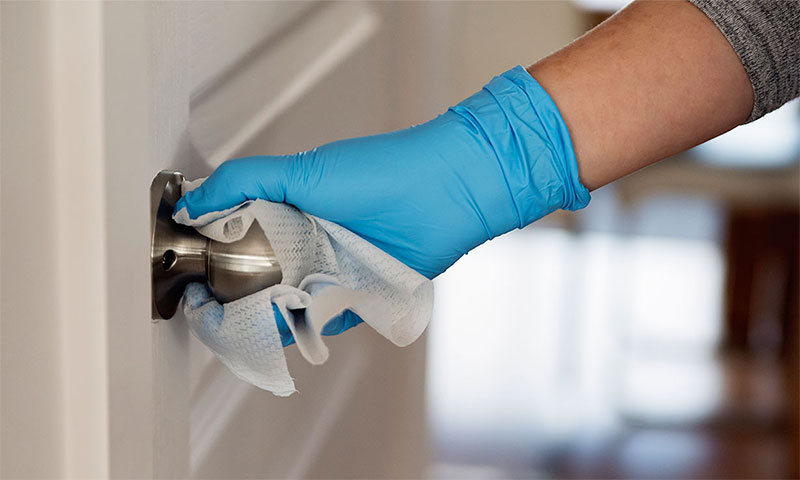 Have you joined the #yomequedoencasa challenge to stop the expansion of the coronavirus? If so, here are some tips on how to clean the house and disinfect it properly to avoid contagion.
Protect your home against coronavirus!
Practical advice on how to clean your house
In addition to following all the indications suggested by the Ministry of Health, it is also advisable to take extreme measures in household hygiene to prevent the spread of the coronavirus.
Transmission of the coronavirus occurs by coming into contact with secretions that generate a cough or sneeze. These secretions can permeate surfaces and objects in our home. So putting into practice these simple tips on how to clean the house, you will avoid contagions and protect your home from the coronavirus:
It is necessary to disinfect all mobiles, tablets, computers or other types of gadgets that have had contact with the outside. Take a cloth and alcohol and clean thoroughly to eliminate any possible trace that could cause contagion.
In the same way, it also disinfects the remote controls of the TV, air conditioning or other electronic devices as well as the computer keyboards.
Be especially careful with switches, locks, door handles and windows since they are the surfaces that we manipulate the most when we arrive from the street. You can clean them with soap and water or if you opt for extreme disinfection, with water and ammonia, or a long lasting sanitizer.
For the rest of the contact surfaces such as taps, kitchen and bathroom countertops or sinks, we recommend deep cleaning with the products indicated for each case and with hot water for further disinfection. If you do not have some of the products within your reach, you can use water and ammonia. Or in some cases, replace the ammonia with vinegar and add a few drops of lemon or lime to the water to soften the smell.
The dishes and cookware also wash them with hot water. In this way you will be able to eliminate all bacteria and germs as well as a deep disinfection. If you have extra time, take advantage also to empty the kitchen cabinets, get rid of expired products, put them in order and also carry out a thorough cleaning. The kitchen is one of the places to which we must pay more attention since it is where we store the food we consume.
As for curtains, towels, sheets, bedding, sofa covers and other textiles, we also recommend that you use washing programs with high temperatures. In the event that the fabrics do not allow washing with hot water, add a little bleach (white or colored) to the usual washing program to further disinfect the textiles.
It is also important that you vacuum frequently and clean the floors. Keeping a house clean and free of dust, will help you not only to avoid the deposit of germs or possible contagion, but also to reduce allergies and prevent any type of pests.
Our last tip: Do good house ventilation daily to ensure air quality and keep your home in optimal breathing conditions and use vacuum cleaner to clean it.
Find the best vacuum cleaner here: https://modernliving101.com/best-shark-vacuum-for-pets/
How to clean the house if there is someone affected by coronavirus?
If any of the members of your household has been infected or is sick with coronavirus, you should take into account the following tips:
The person in charge of cleaning should always wear a single-use mask and gloves.
The room where the patient is located should be ventilated daily and for at least five minutes a day.
It is recommended to use gloves to touch the patient's clothes and do the laundry separately from the rest of the house.
Isolation of the patient in a separate room and limiting or controlling their movements around the home are also recommended.
Cleaning utensils must be for individual use as well as towels or bedding.
However, in addition to our tips on how to clean the house and recommendations in case you have someone affected by coronavirus, do not forget to:
Do a good hand wash frequently
Always use disposable tissues
Avoid sharing food and utensils
Avoid displacement except in cases of force majeure
Stopping expansion and avoiding infections is up to us!