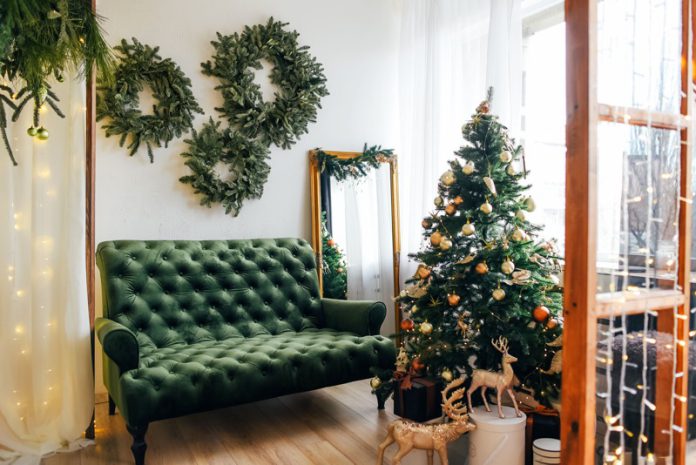 As the year winds down to a close, there's so much to do to prepare for the yuletide season, and Christmas is not far away. Now is the time to start planning for gifts you intend to give to your loved ones, and the sooner you make a list of gifts you plan to give out, the better. But what unique and thoughtful gifts can you give out this season?
If you want your gift to be appreciated, you ought to give out something that is out of the ordinary, and we do have some gift ideas for Christmas this year.
Here's our list of gift ideas that can spruce up any home.
Unique And Thoughtful Gift Ideas For Christmas 2022
1. Color Series Book
A color series book is a fantastic book to be given to a young family or newlyweds. This is one gift that will hardly come to mind, but it is as valuable as a picture album, and the couple will love you. You can even customize the cover with their names and decorate it with brilliant colors and petals.
It will be a talking piece that they can display for everyone to see.
2. A Kitchen Mixer
A Kitchen Mixer is an exciting gift moms will appreciate for Christmas, especially if she loves to spend time in the kitchen. But here's a catch: if you want to increase the value of the gift, consider customizing it by engraving her name on some of the utensils or, better still, her nickname if she has one. Any time she uses the mixer, she will always think of you.
3. Name A Star and frame the certificate
Another gift idea that will blow the mind of beneficiaries is to name a star after someone for christmas.
Naming a star has sentimental value because it is a very thoughtful gift. There are websites like this that offer beautiful looking star name certificates that you can then frame for the recipient for christmas.
It not only looks good on any wall, but it's also a very unique and thoughtful gift.
4. A Sophisticated Whiskey
Do you have a grandpa, dad, uncle, or elderly friend who lives a good bottle of whiskey?
Then you should give them a bottle of sophisticated whiskey wrapped in a nice wrapper. You may also include a Christmas card bearing their name if you can. You don't have to spend more than you can afford, but there are affordable whiskey brands at reasonable prices.
It will be the go-to bottle on their whiskey shelf (at least till it's gone 😉)
5. A personalized Notebook
We all need notebooks to write down anything important, but how many of us get smart notebooks that can be used repeatedly as gifts? Only very few of us have been that lucky, so why not try making someone's season memorable? A smart notebook has reusable value since its pages never run out. The recipient can use it to take notes, sketch designs, write down plans, and document their thoughts. All their write-ups can be saved in a cloud service if they want. Furthermore, they can erase pages with a damp cloth whenever they wish to reuse them.
6. A Bonsai Tree
Still on unique and thoughtful gift ideas, you can give a loved one at Christmas a bonsai tree for indoor spaces is a good idea. Some can be as old as 4-7 years old, but their trunks can be as tall as 8 inches. But before you buy one, ensure the person you plan to give it to has the space for it and is a plant lover. If they don't like plants very much or don't have enough space for them, they will not appreciate your gift very much. What makes a bonsai tree a very good plant is that it requires only very little attention.
7. Name-Engraved Clock
An engraved clock is a lovely gift for couple that love wall decor.
Ideally it should be a metal or wooden clock and that can serve as an eye catcher in the living room or entrance.
8. A Set of Wine Glasses
A set of wine glasses may not seem like much, but it is a gift anyone who loves their wine will appreciate as a Christmas gift. But don't buy ordinary glasses; consider glasses with brilliant designs or panoramas and 4, 6, or 8 glasses per set. Size does not really matter, but the design does, so opt for the ones with exotic designs.
These eight gift ideas are great for family, friends, and all your loved ones this season. You don't have to spend too much but make sure whatever you give is not something they will be expecting but will serve a purpose in their lives, and they will love you for it.