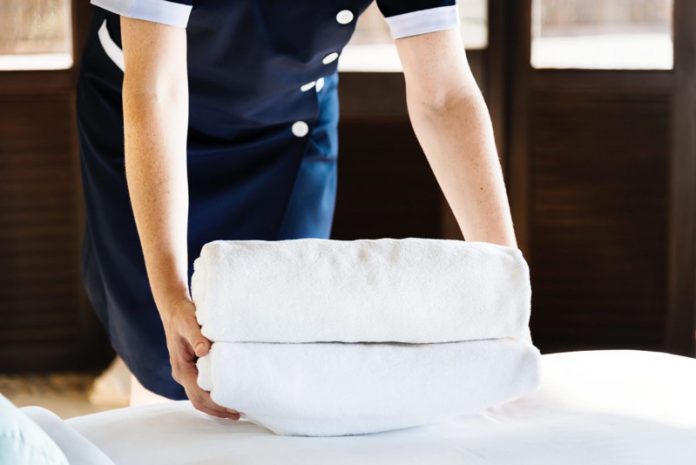 The smell is often said to be the most powerful human sense, and it tells us a lot about the world, from what to eat to where to stay. When it comes to our homes, it's a good sign when the room smells fresh. An uncluttered space is beautiful, but a clean room with a fresh scent can brighten your home. Why take that extra step and make your home a little cosier? There are many ways to do this, most of which take little time. The flameless candles play a significant role in providing a good smell in the house.
Candle warmer
When you need to figure out how to make your home smell good, scented candles are one of the easiest methods. And thanks to the candle warmer, you no longer have to worry about soot or smoke. Plus, scented wax discs retain their scent longer because you're heating the wax instead of burning it. There are thousands of fragrances on the market, so pick your favourite, and your house can be filled with fresh pumpkin or vanilla pie in minutes.
Spray and diffuser for essential oils
Before using, there are a few important things to know about essential oils. First, make sure you are using 100% pure essential oil. That way, you know you're getting all the benefits and beautiful tastes associated with essential oils. Diffusers and sprays containing essential oils are all the rage right now, and with good reason: they give off delicious scents that gently drift throughout your home. You can easily purchase a diffuser online or in a store. You can also buy sprays, but these are pretty easy to make if you're into a good DIY project. You can use flameless candles to have a pleasant smell at home.
The best scented essential oils for home fragrances depend on your taste. Try combining complementary scents like chamomile, lavender, and vanilla or blending different citrus oils. A mix of rosemary, lemon and lavender add a delicious aroma, as does wild citrus with mint. You probably will only need 20 drops of all your oils in a bottle this size, so keep that in mind when you use it.
Mixing method
If you use essential oils to make cleaning products, your average liquid consumption is 2 cups. For 2 cups of liquid, add 5 to 10 drops of your favourite essential oil for a mild, pleasant scent while cleaning if you want the scent to be more pungent so you can smell it after cleansing and also want the beneficial properties of essential oils.
Indoor plants
Potted palms or hanging ferns are a great way to add a touch of colour and life to any room. But if you choose the plants right, you can get the bonus of a smelling good home. Fragrant herbs such as rosemary, thyme, and basil often thrive on kitchen windowsills, providing good light and ample space. You can also choose larger potted plants such as jasmine, scented geranium or even citrus trees.
If you have small children, keep houseplants out of their reach unless you are absolutely sure they are not poisonous. In addition, many plants that are safe for humans can be dangerous for feathered and feathered friends. Check any greenery you bring indoors to make sure you're not introducing toxins into your pet's environment.
Boiling pot
A quick way to keep your home fresh and clean is to steam the pot. The great thing about this method is that you can make it using ingredients you already have at home, especially if you have a herb garden. There are many recipes online for various ingredients for making pots.
Empty the trash regularly
When eliminating household odours, you need to find the source. Some of your bad smells may be coming from your trash. And that can quickly go from good to bad. Be sure to change kitchen and bathroom box liners every few days or more often if you notice an odour.
Glass and mirror cleaner
Cleaning glass and mirrors require products specifically designed for the task. Try this recipe if you want to use a product that not only works well but also smells good. The vinegar and rubbing alcohol will strip the oil and neutralize any bit of oil you add.