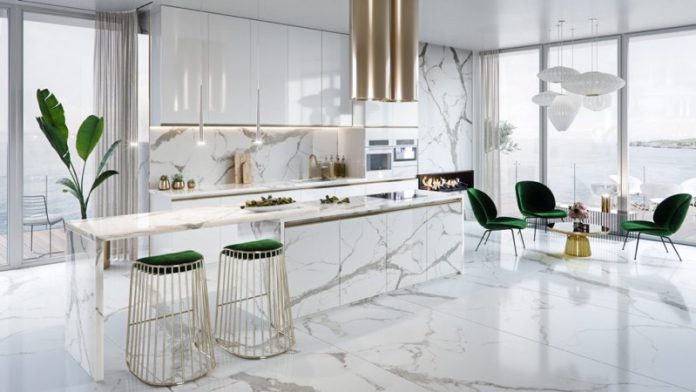 Durable, elegant, clean, and versatile -these traits make marble a great material for your home design. Selecting the right marble color and design can be overwhelming for most homeowners. Still, pristine white marble for designs across different corners of your house delivers an unparalleled elegance and aesthetic to any space.
Whether you are designing your bathroom, living room, staircases, or bedroom area, white marble is a great material. To top it all, if you desire improved durability and functionality for existing spaces, you can think of installing premium-grade composite white marble.
Design Luxurious Spaces with Stunning White Marble Designs are the ultimate choice
The beautiful white marble stone is water-resistant and durable. White marble helps in adding an elegant and luxurious feel to any given space. Marble has been explicitly used in the home décor space for several centuries. The Romans even constructed royal baths out of it.
Marble is regarded as the right material for multiple décor styles -traditional, contemporary, classic, and so more. Classy, rich, and distinguished -marble stands out and transcends amongst all other stone options. Marble designs are available in a myriad of colors, patterns, textures, and designs -each creating a unique appearance throughout. Still, bespoke white marble has a distinctive charm of its own.
Some common applications of top-quality composite white marble for your home design are: 
White Marble Bathrooms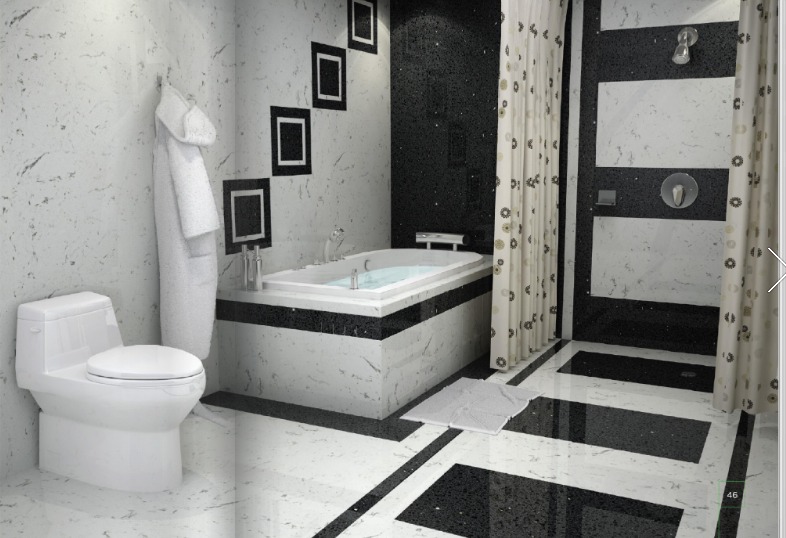 Soft modern is the term used to describe most modern bathrooms. It typically features contemporary shapes along with traditional touches to bring about a recognizable and comfortable style. This bathroom featuring the classic White Marble design also highlights the fine black marble design to create a stunning contrast throughout.
White marble bathrooms help in lending a beautiful touch to the neutral color scheme. However, a pop of color like black or grey can also add a playful and fun feel. The modern bathroom design above makes use of simple marble prints for the walls and vanity. The contrast of white & black marble does not feel overpowering and contributes to the overall chic vibe.
White Marble Bathtubs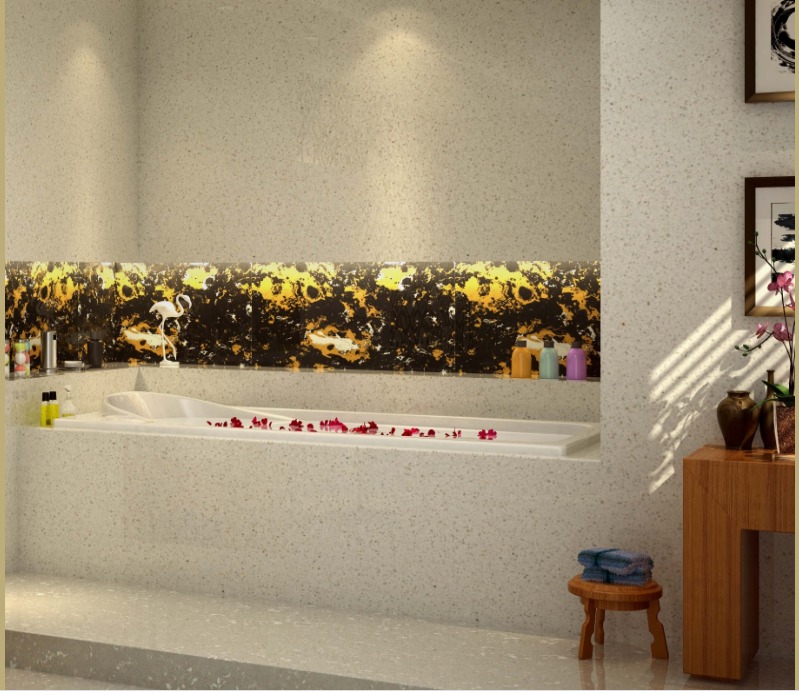 White marble is not just for large-sized, royal bathrooms. You can look forward to bringing about a royal and luxury touch to your smaller bathroom by including an all-white bathroom bathtub design. This contemporary and cozy bathroom design cleverly utilizes elegant and grained white marble design to add dimension to the existing space. Bianco Thassos marble from Johnson Marble & Quartz perfectly fit the contemporary bathtub design for a luxury-enriched experience.
On the surrounding walls, another round of the bespoke Bianco Thassos white marble is used to create the illusion of a larger space. The grounded bathtub and surrounding design with attractive tiles add an elegant and chic effect that you cannot stop staring at.
White Marble Stairs & Staircase designs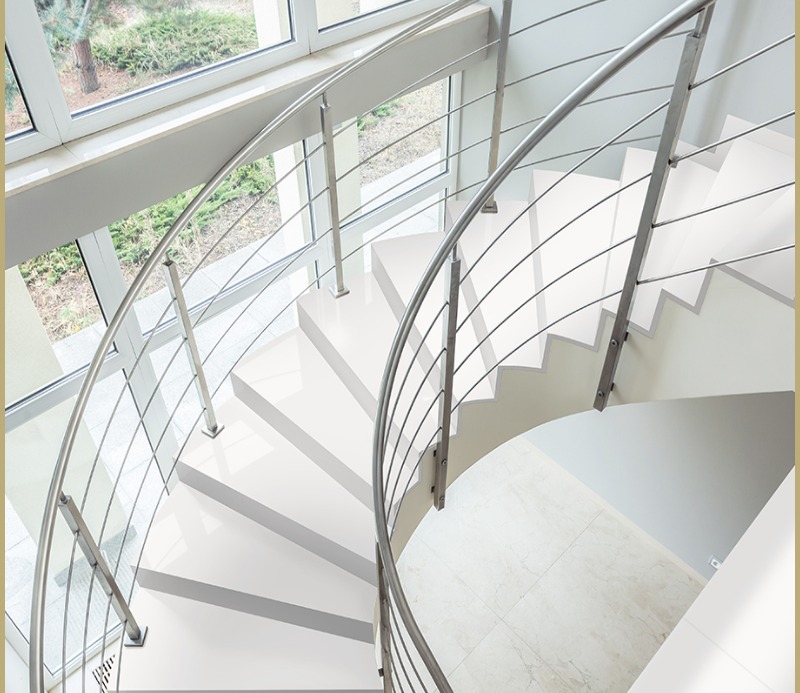 Premium-grade composite marble stair treads and risers, is a great option for your stunning home design. The engineered stone and its bespoke white beauty lend unmatched sturdiness, elegance, and aesthetic. Whether it is for a residential or commercial space, white marble stairs treads and risers work quite well under diverse conditions for longer spans of time.
If you wish to lend a grand entry to your home, a classic White marble stair risers or tread can make up for an elegant addition to the space. With C Marble & Quartz white marble staircase designs, you get access to top-grade alternative to natural marble stone -prone to slippage and porosity. With composite marble designs, you can be assured of the overall durability and elegance to any given space. 
White Marble Flooring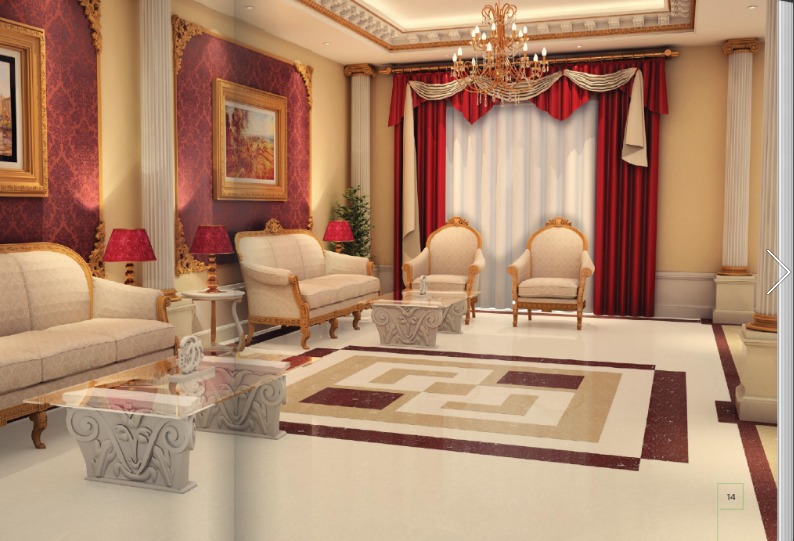 If you wish to achieve a simple yet elegant look for your living area, you can opt for this quintessential pattern of bespoke white marble with unique patterns to enhance the look. All-white marble flooring designs like this with contrasting marble patterns here & there can significantly brighten up the living area space as it attracts ample light. Therefore, your living room can do with minimal levels of brightness and warmth throughout.
You can opt for the all-white Regal White marble by Johnson Marble & Quartz along with contrasting touches of French Brown marble and Regal Beige marble options to create the stunning look. It offers a clean look while also adding a sharp edge to your space. If you wish to ramp up the all-white marble flooring of the living room, you can consider painting your walls in a contrasting shade. Match the couches to the right shade of the stunning white marble to create a classic color scheme -like in the picture. 
All-white Expansive Marble Bathroom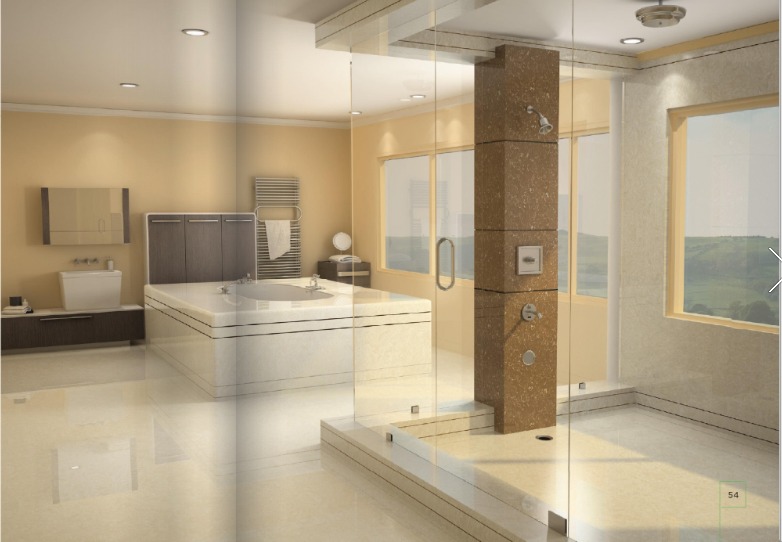 Adding white marble to your bathroom design feels like the all-or-nothing decision. However, this wraparound bathroom design proves that this is not the case at all times. The shower area of the expansive bathroom incorporates the classic white marble walls that are visible through glass doors. This offers the shower area a spa-like feel.
If you take a glance at the bathtub of this massive bathroom design, you will notice the entire boundary of the bathroom -just like a king-size bed, is also covered with the unmatched white marble design. Therefore, the bathtub area is also not left isolated to only a single aspect of the entire area. A large window right by the royal bathtub helps in adding a great deal of natural light to the entire area.
Conclusion
A conventional, old-school, and vintage white marble design can make your entire home look like a world-class accommodation. At Johnson Marble & Quartz, the amazing selection of bespoke white marble designs like Bianco Althea Marble, Snow Flakes Plus Marble, and Rio White marble will offer you ample inspiration to create your spaces like never before.