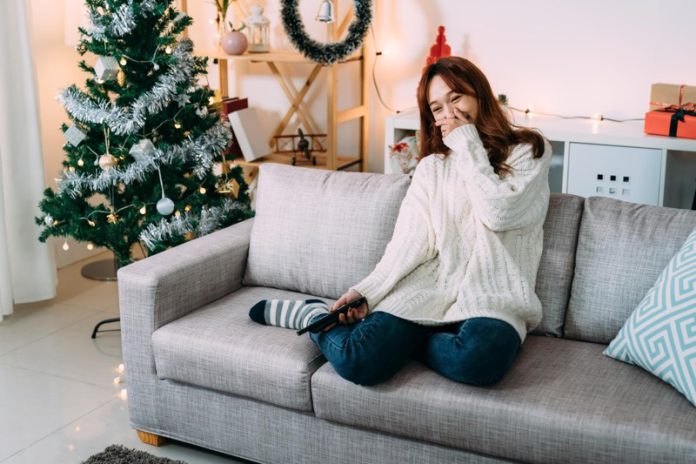 People inevitably spend a lot more time indoors when the cold weather comes. While it might be fun to brave the cold for an energetic outdoor winter activity for awhile, eventually, you'll want to get back to the warmth of your home to enjoy a hot drink and get cozy on the couch.
Given all the extra time you'll spend inside during the winter, you'll need to find a few exciting entertainment options to keep you occupied. After all the time spent indoors during the pandemic, you'd think we'd all be experts at indoor entertainment by now.
On the other hand, you're probably already bored with everything you have inside to entertain you. That being the case, isn't it time for a few new options? Here are some ideas for home entertainment to keep you occupied this winter.
Satellite Television
If you haven't looked into satellite TV for your home in awhile, you'll be surprised by what's new. If there's one way that satellite TV will always beat the streaming options, it is because it can give you endless options.
Whether you're into horror movies, sports, news, drama series or sitcoms, there's always something for everyone on satellite TV. What's more, you can hook up satellite television in more remote locations where high-speed internet might not be an option – like your cottage!
A Next-Gen Videogame System
From pong to Mario to the latest Pokémon and Elden Ring games, videogames have been popular among virtually every generation since the baby boomers had kids of their own. Whether you're the kind of person who defends videogames for their ability to boost logical thinking skills and hand-eye coordination, or you're someone who sees them as a bit of cherished escapism, you've got to admit that they offer a lot of fun.
Read a Book by the Fire
Okay, admittedly, not everyone has a wood fire stove or fireplace at home that they can cozy up besides, but that doesn't mean you can find a warm place to enjoy a book. Any comfortable chair will work perfectly as long as you have a thick blanket to keep you warm. You'll also need to find a book that you enjoy enough to keep yourself occupied for a long time.
Learn to Play an Instrument
If you're looking for ways to keep yourself occupied that don't involve endlessly staring at screens, you'll love the joys that learning an instrument like the guitar or piano will bring. That said, if you don't mind using a screen for part of the time, there are endless lessons available online for free that are sure to keep you busy all winter long.
Take a Cooking Class
Speaking of online lessons, you can find guidance for almost any activity you desire to learn or improve upon when you search on the internet. For example, you can have ingredients ordered to your home that will allow you to take part in a cooking class of your choice. If you've ever wanted to become a master chef, the winter is an excellent time to get started.
If you're looking for home entertainment, there's no substitute for a great satellite television package. Contact a provider near you to find out what's available.