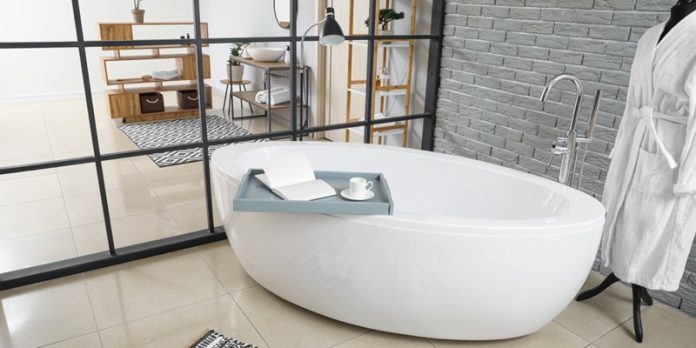 Several trends have come and gone in the plumbing industry over the last few years as they evolve. From innovative tools and modern technologies to plumbing quote software that make the process more efficient, this business has embraced new opportunities to flourish. Plumbing companies are told to watch these trends to make business decisions that maximise their profitability. Adopting smarter technologies, introducing sustainability or enhancing your services may be all you need to service your customers better and acquire a competitive edge over your competition.
Smart Technology
Consumers today utilise technology to control everything from their cellphones, from managing the temperature of their home's indoor air to compiling a grocery list based on signals from their smart refrigerator.
Homebuyers today, many of whom grew up with smartphones, are not just technologically sophisticated, but also environmentally conscious. They wish to engage with service providers who use high-tech solutions to prevent unexpected water damage, such as water leak detecting smart devices. Plumbers are adopting these technologies to be able to service several homes no matter how technology advances to meet the changing market.
Easier Payment Options
Plumbers who once traditionally used paperwork or invoices now are adjusting to one-click purchase options including Apple Pay and PayPal. These simple options make it easier for customers to buy goods and services and reduce any hesitation during the purchasing process.
Local plumbers who have adapted to current technologies have opened up a new stream of revenue that provides better service to their customers.
Sustainability & Environmentally Conscious Consumers
Sustainability has been a trend on the rise for a few years now and will continue to grow. Companies that are embracing environmentally friendly methods are seeing significant benefits such as additional consumers, cost savings, and increased sales. Plumbers are encouraging more eco-friendly alternatives including high- efficiency toilets, water- saving faucets and shower heads, and recirculating hot water systems. Plumbers are also practising their own sustainable practices including reducing waste and recycling plastic, old pipes and other materials.
More Efficient Tools & Equipment
Plumbing innovations are underway with developments of speciality tools and technology. The introduction of smart technology has made it easier for plumbers to detect and repair problems. Today, technology can look for leaks, fix sewer lines, and inspect drainage systems. It is expected that these innovations will continue to grow and provide a positive trend for industry development.
Demand is increasing
The plumbing industry is crowded with professionals as demand increases for plumbers. However, as demand increases so does competition making it important for customers to secure a local plumber that they can trust will provide continual quality service. Finding someone last minute for plumbing emergencies can often be a hassle where we pick the first tradesperson available who can come as quickly as possible. However, for those who have a bit more time to do their research and select a plumber for the task, there may be some substantial advantages to choosing a trustworthy North Brisbane Plumber who can handle ongoing jobs around your home.
While these trends are important for companies to acknowledge, customers can benefit from knowing where the plumbing industry is heading and the options available to them in the future. Choosing a quality plumber who will stay loyal to them will be essential as trends emerge alongside increasing demand. Buz Plumbing offers quality plumbing services, prioritising the demands of its customers. Servicing several Northside locations they are experienced in all aspects of plumbing.