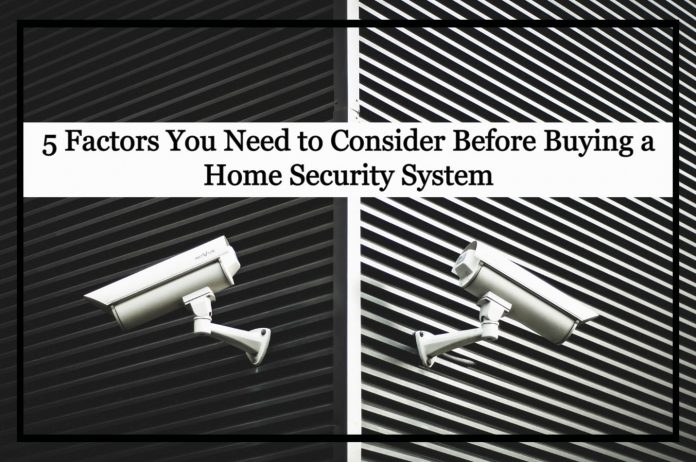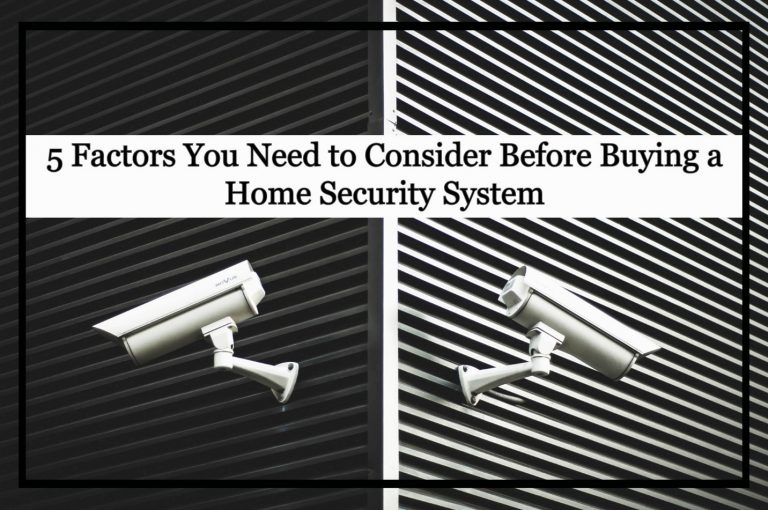 "There's been an awful intrusion right next door. It was in the middle of the night. The family was held at gunpoint and everything was taken. Nothing left behind but trauma."
This is how the local news stream seems to run these days. Incident upon incident about residential loss. Your home is supposed to your safe haven, yet is it ever completely safe? No. It is vulnerable to multiple hazards, against which there's only one contender that offers a substantial amount of protection. It is an advanced home security system. Have you finally decided to invest in one? Then, consider the following factors before you make your move.
Time and Place
Your location matters a lot when it comes to purchasing a home security setup. If your house is situated in a relatively safer neighborhood, with close proximity to the authorities, then you would only need a basic level of protection, which is quite inexpensive and much easier to install. However, if your house is further away from the authorities and located in a remote, high-crime area, then you would need a multi-dimensional protection, with added safety nets and more tertiary devices. So, mark your residence on the crime-geographical scale and get the appropriate home security system which would suit your needs the best.
One more factor is that of time. When's the right moment to purchase a home security system? Consider the peak crime-periods for that. Burglaries happen mostly around vacation, the holidays, nationwide sales and whatnot. So, install the system right before those as a preemptive and stay protected. The importance of a good home security system cannot be stressed enough!
Wireless or Wired
Everything depends on your perspective, mainly. Are you an oldie goldie type of a person who likes to do things manually and doesn't trust technology blindly? Or are you the tech-savvy individual of the latest generation, who likes having things done automatically without wanting to spare too much energy?
If you're the first type, then a wired home security system is the best option for you. For its installation, you'd need to hook up wires around the house and attach each and every single one of them to the main control panel box. It might be a hassle, but if you can handle it, then go for it.
However, if you're the second type, then a wireless home security system is totally the right deal for you. All you'd need to do is set up the main control device on the wall, connect the secondary devices, like the wireless home security cameras, and you're good to go. One thing to keep in mind here is that your internet connection should be of a top-notch quality and fast enough to power up the home security network, otherwise there's just no use. Check out the amazing Spectrum bundles to avail such a reliable connection that comes pre-loaded with a comprehensive Security Suite too.
Promotions and Packages
You can't help but be a careful buyer in this raging economy. It's just not practical to carry wads of cash in the pocket to spare and to purchase stuff without any sort of negotiation. You have to be clever and thrifty, right? After all, you're the one who has to manage the monthly budget and believe me, you don't want to be in the deficit.
So, before going all out on buying a home security system, it's better to do your research first. See if the giant home security companies, like Vivint, Frontpoint and SimpliSafe, have any covert or overt promotions or deals that will save you money. Look through your mail regularly for coupons the companies might have advertised through newsletters. Head to online forums about home security and check the comments for any sign of a discount. Searching for bundles and packages is a very wise move and it makes the whole home security set up affordable and convenient for you.
Range and Variety
Do a top to bottom survey of your entire home and see exactly what sort of security appendages do you actually require. This step is very important because it helps define your needs and priorities before the purchasing process. It enables you to make an informed choice from amongst the thousands of kinds of home security features out there. For instance, you could go for a simple outdoor camera, or you can get a night-vision enabled, floodlight motion-sensing outdoor wireless camera with blaring alarm calls. Depends on the level of security you really need. You can also choose smoke alarms, carbon monoxide alarms, flooding alarms, and asset alarms, etc. to add in-house safety net to overall security.
DIY or Professional Monitoring
There are two options when it comes to monitoring the home security network feed. One, you can subscribe to a professional service agency to keep an eye out on the house for you, even if you're not there. Two, you can go for the self-monitoring option where you take the job of surveillance in your own hands. Think about what you prefer prior to buying the security set up.
Wrapping Up
So, once you address the aforementioned factors, you can easily purchase a wonderful home security system for your house to protect it against all odds.
Author Bio:
Rimsha Ather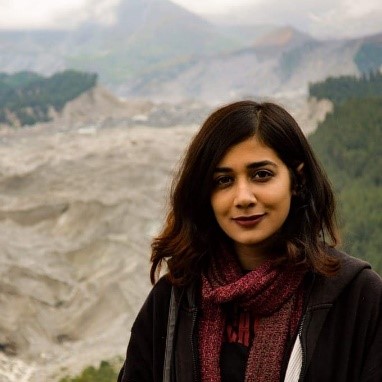 Rimsha Ather is a professional writer with two years' worth of practical experience in content creation, curation, and marketing. Her blogging interests range from technology to travel, with the latter gaining special attention from the readers. On the side, she is a metal-enthusiast, an occasional painter and a culinary freak with flavorsome stories up her sleeve.
Twitter: @wildflowerdust
Instagram: rimshhh.a
LinkedIn: Rimsha Ather