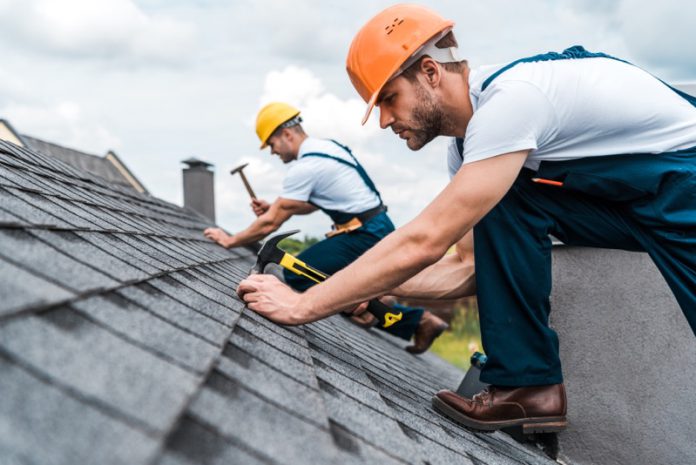 The roof is arguably the part of the house that has the most exposure to external elements. It's directly exposed to elements like ice storms, hail storms, sunlight, snow, and even cyclones.
Thankfully, a roof is generally sturdy enough to withstand these elements for decades. But every so often, a natural disaster or accident may occur that can push the limits of your roof's sturdiness. Events like windstorms and falling trees can completely invalidate the supposed remaining lifespan of your roof. Even a newly-installed roof can collapse in the face of these disasters.
Unfortunately, that means you'll spend hundreds, if not thousands of dollars, on repairs. But did you know that you can cover the repair or replacement costs with roofing insurance?
What Is Roofing Insurance, And Why Should You Know About It?
In this context, 'roofing insurance' is short for home insurance for roof replacements and repairs. Not to be confused with the liability insurance of roofing agencies that they also like to call roofing insurance.
Basically, it allows you to reimburse your expenses to replace or repair the roof. However, it only applies if the damage comes from an unavoidable incident. These include cases of hailstorms, falling trees caused by a wildfire or heavy storm, tornado, and perhaps even theft and severe vandalism.
If you have insurance, you'll have to work closely with the company to avail yourself of the policy. You can also hire other firms to do it for you. Roofing companies Katy TX, for example, work with insurance companies, so they can help finance their service for you.
But keep in mind that roofing insurance isn't a get-out-of-jail-free card that can get you out of financial trouble, as it also comes with its share of inconvenience. So, it's essential to know a thing or two about how it works.
What Homeowners Should Know About Roofing Insurance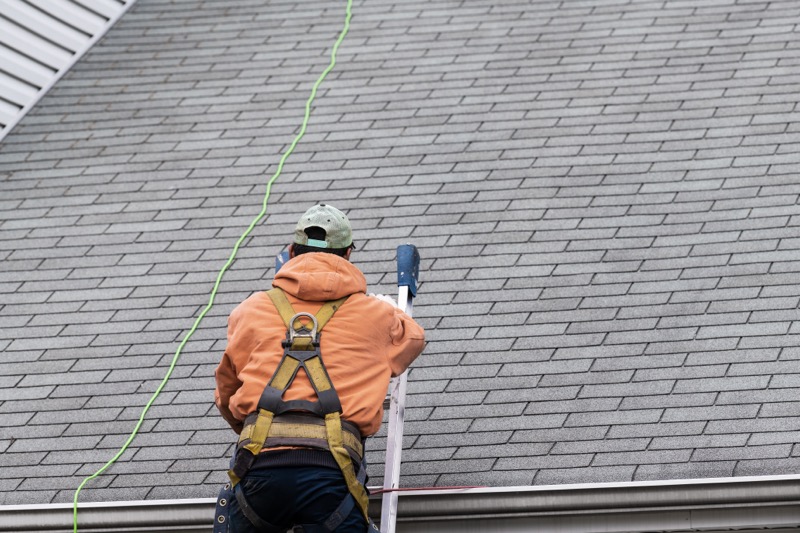 1. You Must Have Bought Home Insurance Months Before The Incident
It's a given that you must buy a home insurance policy before you can reap its benefits. Its cost per month could depend on your house's age, location, size, and the likelihood of natural disasters in your area. But what many people don't know is that you must wait for one to three months or 30 to 90 days before your home insurance becomes active. It's what companies call the waiting period, and it may vary according to the insurance provider.
Suppose the waiting period for your insurance is 60 days. If it's only been 38 days since you bought it and there's been a tornado, the company won't cover roof replacement or repairs.
2. You Must First Pay The Deductible
Once you're eligible for roofing insurance, you must pay a certain amount of money before the insurance provider pays the claim. That's what they call a home insurance deductible.
For example, if you're eligible for a USD$5,000 roof replacement, the company may first require you to pay a deductible of USD$500. In this case, once you pay the deductible, they'll send the money you still need, which is now USD$4,500. The deductible may vary according to several factors. For one, it can either be a fixed amount or a percentage of your insurance value.
When your deductibles are high, the premiums you must pay monthly towards the insurance tend to be lower so as to balance the expense. The increase in the deductible is often lower than the decrease in monthly premiums. As such, most experts would advise homeowners to raise their deductibles for roofing insurance. It can be more cost-efficient, especially in the long run.
3. The Insurance Provider Can Be Difficult To Work With
Just like any insurance provider, a roofing insurance company can be difficult to work with. They may try their best to ensure they don't have to cover your roof repair or replacement. Of course, there are damages that aren't covered for adequate reasons. These may include damages that were caused by your lack of maintenance, care, or general wear and tear.
However, there may be instances where the insurance provider's reason not to cover your claim is simply out of bounds. For instance, coverage is highly likely when your roof sustained massive damage from a natural disaster. But if there was an unavoidable disaster, yet it barely damaged your roof, the company may try to avoid paying for any repairs you may have in mind.
This can be particularly frustrating since even though there's no visible damage, it may still affect your quality of life. If the disaster resulted in a leaky roof, for example, the insurance provider may claim it's because of prolonged wear and tear or your lack of roof maintenance.
That's why it's advisable to always perform inspections on your roof. That way, you can use the home inspection reports you'll receive as evidence that the damage did indeed come from the recent disaster. You can also use receipts for repairs and maintenance to prove that lack of roof maintenance, or anything of that sort, isn't in play.
Closing Thoughts
A roof replacement or repair may not be the most expensive expense in a house, but it can still make a dent in your wallet. Not to mention roof damage caused by natural disasters is often unexpected, so it can mess up your budget.
Though roofing insurance exists, having it won't immediately solve your problem. You must know a few things about it first to make the most of it. Hopefully, this guide can help you in that regard.