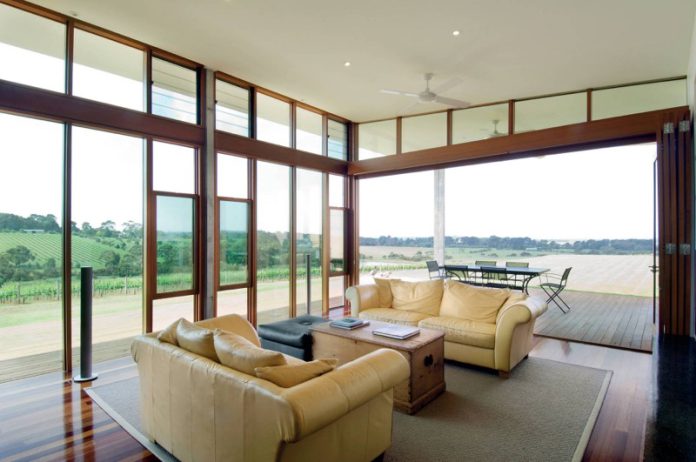 If you notice that your home feels the chill more in the winter, or you can hear every person passing by, it might be time to look into getting double glazed windows. If the worst happens and your window becomes smashed, whether through an accident or an act of vandalism, there are emergency repair services you can contact too. For example, emergency glaziers in London are able to rapidly attend a property, clean away the shards and install new windows all in one go. So, if you've had one too many close calls with your single glazing, it's good to consider upgrading. Here are the top 5 reasons you should install double glazed windows in your house.
Keep Your Home Warm
Double glazed windows consist of two panes set into one frame, giving your home an extra barrier against the elements. By opting for double glazing, you'll reduce heat loss and stop the cold from getting in too. By having another protective layer, your home will be even further insulated from the chillier seasons.
Stop Intruders In Their Tracks
If you already have cameras installed to keep an eye on your property, you should probably think about possible entryways into your home. Double glazed windows are a lot stronger than single glazed and as a result, they can help stop intruders from being able to access your property. As the glass is unable to be easily broken, double glazing makes for sturdy, reliable protection from potential criminals.
Reduce Your Energy Bills
Not only does double glazing stop heat from escaping through the windows, but it can also help to effectively reduce your energy bills. By trapping the heat in and keeping the cold out, your home will remain warmer for longer, meaning you won't need to use your heating as much. Double glazed windows allow you to maintain a steady, comfortable temperature in your home without relying on radiators and such.
Soundproof Your Home
As the name suggests, single glazed windows are a single pane of glass fitted into the wall. This means it's a lot easier for sound to travel through and into your home. However, with double glazed windows, the two layers of glass make it harder for noise pollution to seep through. There's also an option to have laminated glass which has a layer of plastic between the panes, further soundproofing your home.
Protection From UV Rays
When you're outside you probably already know how to not be affected by UV rays. You might wear sunglasses and wear sunscreen, but did you know that UV rays can easily enter your home if you don't have adequate windows. Double glazed windows offer a layer of protection against UV rays but stop most of them from getting through. This can be beneficial not just for you, but also stop any curtains or furnishings from getting sun-damaged.
Installing double glazed windows is a good way to improve your home and life without making a massive change. However, you will notice the results immediately. If you want to warm up and protect your home, double glazing is a very good solution for you.