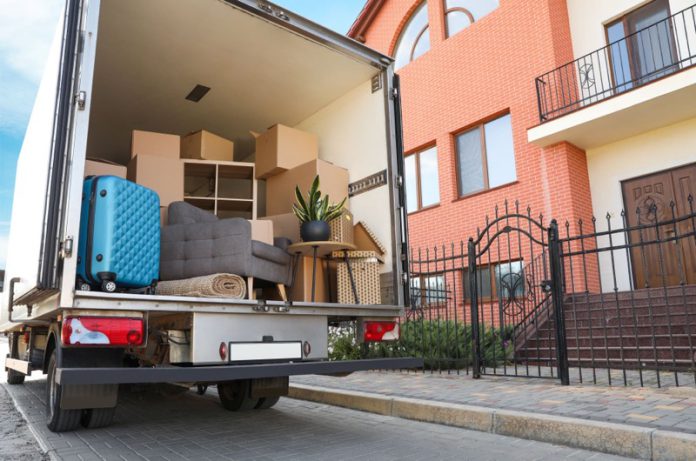 Significant life changes, whether positive or negative, often trigger relocations. Weddings, divorces, property upgrading and downgrading, job promotions, and employment losses are often the most common reasons for moving to a new place.
Recent statistics indicate that local and interstate moves declined between 2020 and 2021. For instance, over 8 percent of Americans moved in 2021, a slight decrease from 9.3% reported in 2020.
A hassle-free local move is only possible with proper preparation and planning. This is the most grueling part of the process because it involves creating checklists, conducting inventories, sorting, and packing, to name a few.
Here are some guidelines for planning a local move, including a sample moving checklist, a timetable, and tips on how to pack and deal with unwanted stuff.
1. List your moving tasks as early as possible
When it comes to planning a local move, earlier is always better. Start with a generalized list and add more details as you go along. Identify the main tasks and create a checklist under them.
For instance, your list can look like this:
Prepare a moving budget
Scout local movers
Notify current employers, billers, etc.
Declutter and dispose of unwanted stuff
Pack the things you're taking with you
Look for storage companies (as necessary)
Renovate some home sections (if selling current property)
Visualize the new home's layout and design
Purchase essential items for the new residence
Some of the preparation activities will depend on your situation and budget. Prepare an ample amount for the transfer if you want to use the company's comprehensive services, which may include packing some stuff for you. Otherwise, you can ask friends and family to help pack, clean, or take care of your kids.
Moreover, if you're selling your current property, you'd likely need to consider minor renovations that increase your home value, which can delay your packing process.
Pro tip: Organize your tasks better by preparing a moving notebook. Refer to it as often as you'd like and update the entries to stay on top of things.
2. Create a realistic timetable
Because of the several activities involved in a relocation, it's important to organize your checklist of tasks according to their urgency. Doing so helps ensure you don't miss out on important tasks.
1. Six weeks before the move
Consider the most important things you need to do and those that would take up a huge chunk of your time, like selecting a local moving company.
Prepare your budget and start searching
Learning about local movers could help you reduce relocation rates, as you can negotiate and compare their terms. Doing so ensures you're getting the best value for your money.
You can use online and offline sources to gather information before creating a shortlist. Read online reviews from unbiased sites, and ask for referrals from friends, family members, and colleagues. Review your moving budget to see whether you can afford specific transfer packages and arrangements.
Select and book the right moving contractor
Ensure that your chosen contractor is reputable by asking for licenses and finding out about insurance. You can also visit its office for an appointment and further discussions, including your moving schedule, costs, and terms.
When choosing a local mover, focus on more than just the prices. Go for quality service more than anything else to minimize problems. Ensure that the company has a US Department of Transportation or USDOT number, as this validates the company's compliance with government safety and regulatory standards.
Identify items that need to be transported
Go through every room in your home and decide which things you'd like to keep. Get rid of unwanted items by organizing a garage sale, donating them to your neighbors, family, or charity.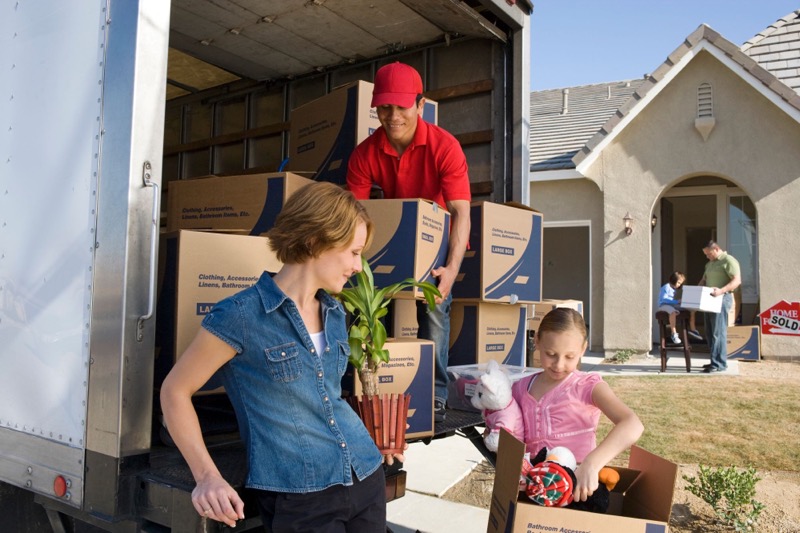 2. Four weeks before the move
Notifying important agencies and sorting and getting rid of unwanted things can be time-consuming, so do this after your initial discussion with the movers.
Notify all concerned parties
If you're a renter, inform your landlord at least one month before your scheduled transfer to avoid surprises. Your contract shall have stipulated the terms to cancel your rental agreement, so review it to know what else you need to do.
Similarly, government agencies, employers, banks, and billers must be informed about your transfer as soon as possible. Don't forget to notify the local post office to ensure that your bills and letters are forwarded to your new location.
More importantly, visit your utility providers so that they can terminate electricity, internet, and phone lines shortly before your moving date.
It's wise to have your personal and children's school records with you before moving out. It takes a few days to a few weeks to gather all the documents, depending on their nature and the processes involved. Coordinate with your children's schools and healthcare service providers to start the process.
Collect packing materials
Make a checklist of the supplies you need, which include boxes, bubble wrap, paper, adhesive tapes, markers, and more. Collect as many boxes as possible from your local grocery, appliances, and wine stores to save on moving costs.
Start packing infrequently used items
Establish an efficient and systematic packing system based on your preference. Some are comfortable doing it per room, while some prefer to start with the least to most frequently-used items.
Coordinate with your new utility providers
Once you have a moving date secured, contact utility companies to schedule services in your new property.
3. One week before the move
By now, you should be almost ready for the big day. Spend your time finalizing things like packing everything and keeping your home clean. During this period, purchasing items you need in your new property is also useful.
Finish packing everything
The last boxes to get packed are often the first ones to get offloaded in your new place. As such, it's a good idea to pack fragile items last so long as they're properly labeled.
Get rid of the remaining items you don't need by giving them away or asking a family member to sell them for you. There's no use taking stuff along only to throw them away once you've arrived in your new place.
If you're selling a home, the renovations should've been finished by now.
List the items needed for your new home
This is the best time to start listing the stuff you need in your new living space and complete it once you've settled.
Seek online community members in your new neighborhood
Check if your new place has an online community and introduce yourself. Don't be afraid to seek advice for the best places to go or to ask for professional referrals. Such a move can help you and your family transition more easily.
4. Three days to one day before the move
Assemble an essentials kit
Pick out the items you need before and after your transfer in your essentials kit bag. The kit can be placed in a piece of luggage filled with documents, changes of clothes, electronics and chargers, toiletries, utensils, medications, and so on.
Review your boxes and the content list
It doesn't hurt to review your items and boxes list, ensuring everything is in order and preventing things from being left out.
Contact your local movers
Confirm the details, including time, truck number, staff name, and others, with your chosen moving company to prevent significant issues on the big day. Doing so helps you and your chosen contractor correct or fine-tune certain details before the big day.
5. Moving day
While reputable local movers are trustworthy, you must monitor the loading process for a seamless transfer. If you have kids and toddlers, ask a family member to help you out while you supervise the loading process. The last thing you want is to have a few boxes missing because you lost your focus.
Check the legitimacy of the moving team
Validate the details provided by the company to ensure you're dealing with legitimate personnel. Check the USDOT number and staff ID, and take photos. Expect to receive an inventory list from them and keep a copy.
3. Learn how to deal with your items
Sorting, packing, and getting rid of unwanted stuff are three of the most time-consuming processes involved in a transfer.
The truth is, there's not one perfect way to pack for a home transfer. But here are some tips to make it less laborious and more organized.
Visualize your new place as you pack
Think about how your new living spaces will look like while packing the items in your old home. Keep a floor plan and take photos of your old and new residences. Doing so will make developing a home layout that suits your preferences easier.
Organize and label your boxes well
Besides conducting an inventory, systematically labeling boxes ensures all your belongings are intact and are sent to the correct rooms. Assign a color or number for each room and note them on the boxes. Besides placing numbers or color coding, paste a list of all the items inside to make unloading easier.
Pack all valuables, like family heirlooms, jewelry, documents, and others, separately to ensure you don't leave important things in your current home. Keeping a list lets you know whether you need the additional payment for special packaging or insurance.
Concluding thoughts
A seamless moving experience is challenging but not impossible. To prevent issues, you must create a plan and a timeline of activities as early as possible. It also helps to make the packing process more organized. Refer to the discussion above for tips, and learn more as you go along.
Moving may sound easy and simple, but you need enough time to plan, schedule, and organize it. Whether you have ample or very little time to spare, working with a reputable local moving company helps minimize or completely avoid significant problems.