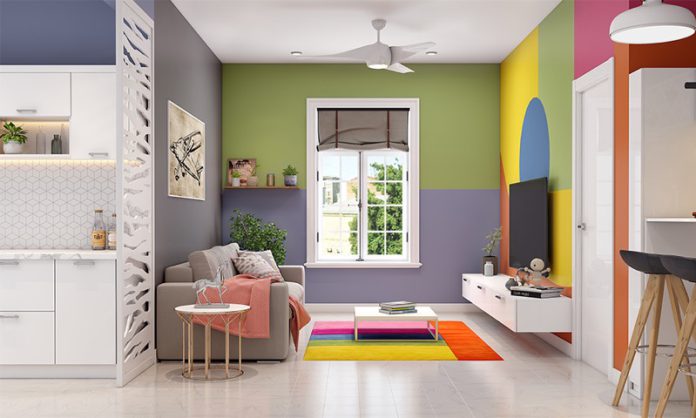 Environmental awareness is seemingly at an all-time high. Many people are recycling, reducing waste, and investing in eco-friendly products. There's still one area with plenty of room for improvement, though — energy efficiency. According to data, residential users only achieve an end-use efficiency of about 65%. This means that 3.75 quads of energy are rejected every year. Luckily, there are a few ways to address this problem, including the following eight upgrades to your home.
1. Install Solar Panels
Solar panels were once a novelty that only affluent homeowners could afford, but this is no longer the case. In fact, many states have rolled out incentive programs that can help to subsidize the cost — which is already much lower than it used to be. Solar panels can make your household more energy efficient by reducing your reliance on electricity.
2. Invest in a New HVAC System
Many homeowners don't realize that their outdated appliances may be energy hogs. This is certainly true of older HVAC systems. HVAC manufacturers have made impressive strides in recent years to reduce the overall energy consumption of systems. If you're not sure whether to retrofit your system or simply install a new one, schedule AC services in Tampa, FL to find the best solution. A professional HVAC technician will be able to help you choose the most energy efficient option for your home. In many cases, this will also reduce your bills dramatically.
3. Seal Off the Ducts in Your Home
Sometimes HVAC systems are inefficient because they are forced to consume excess energy. This can happen if your unit is low on coolant or because of drafts in the ductwork. It's important to seal off the ducts in your home to prevent this. You can use metal tape or a mastic sealant to accomplish this. Be sure to treat ducts throughout your home, including those in the attic, crawlspace, garage, or basement.
4. Consider a Smart Thermostat
Nearly every home amenity has a smart version available nowadays. A smart refrigerator may not be a necessity, but a smart thermostat is a wise investment. These devices work by connecting to your home's WiFi and granting you control through the use of a mobile app. This allows you to control the temperature at all times and minimize energy consumption.
5. Improve Your Insulation
Broken seals on windows and doors are a common cause of energy loss. This is especially likely if you have windows and doors that haven't been replaced recently. The silicone sealant on these fixtures can last as long as 20 years, but once it starts to break down, a draft can easily enter your home. Heat will escape and cause your HVAC system to consume excessive energy to compensate.
6. Replace Your Heat Pump With a Water Heater
It's estimated that over 17 million U.S. homes still use a heat pump. This device transfers thermal energy and refrigerates it with coolant. Most units can either cool or heat a home depending on the setting, and they can also be used to heat water. Unfortunately, though, these devices are costly when it comes to energy usage. Water heaters are a far more energy-efficient option.
7. Install LED Lightbulbs
LED lights first emerged in the 1960s, but their energy-saving potential wasn't discovered until a few decades later. Now they're the obvious option for homeowners who want to minimize their energy usage and make their home more sustainable. In addition to the environmental benefits, LED lightbulbs last much longer, perform better in cold conditions, and do not emit any heat or UV rays. Swap out your CFL and halogen bulbs for LED as soon as possible.
8. Avoid Using Energy Unnecessarily
Finally, the most important upgrade of all is an upgrade to your attitude. Too many people take their energy usage for granted and act wastefully by doing so. If you really want to minimize your energy consumption, you need to analyze your daily habits and identify those that may contribute to waste. You can start by turning off lights and appliances that aren't in use.
Energy is a precious resource that we all must use carefully. By making these upgrades and prioritizing energy efficiency, you can benefit the environment and reduce your bills, too.