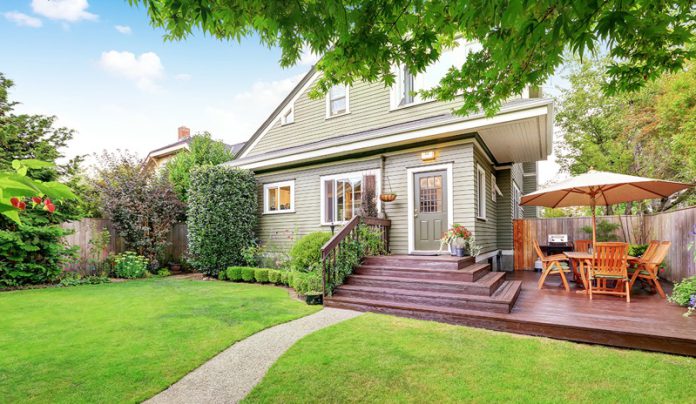 The winters are slowly weaning away, bringing the bright, sunny summers upon us. It's the season of warmth and sunshine, but it can also bring sweltering heat and humidity. As the temperature rises, it becomes crucial to ensure that your home can provide a comfortable and safe environment for you and your family.
Preparing your house for the summer can save you from unnecessary expenses and help you avoid potential health hazards. From redoing your paint to insulation, several home improvement ideas can make your home more energy-efficient, comfortable, and ready for the hot weather. It can sometimes get challenging to narrow down your options, especially when you make the most of your investment.
Whether you're a homeowner or renter, read on to learn how to prepare your house for the summer.
1. Encapsulate your crawl space
When it comes to home improvement projects, we often end up neglecting the most important projects for more superficial, aesthetic ones. However, doing so can structurally weaken your home and even seriously impact your health. One such structural improvement project to focus on is your crawl space. Your crawl space is a small area under the roof or floor where all the wiring typically is.
You might feel like there's not much you can gain from sealing it off. However, if left as is, an unsealed crawl space can lead to several issues, especially during the summer. Increased heat and humidity can multiply the chances of mold and other bacteria growing in your crawl space. Moreover, it can also become the perfect breeding ground for insects and rot. Encapsulating your crawl space entails adding drainage matting and humidifiers and sealing the whole space. With crawl space encapsulation, you can keep your crawl space free from bacteria, alongside lowering your HVAC bills.
2. Fix your insulation
With the summer months upon us, one of the most important home improvement projects is fixing your insulation. Your energy usage can skyrocket during these months, and if you don't have proper insulation, you can expect your bills to be far greater than expected. If you haven't looked at your insulation in a while, you can expect to lose a ton of energy, with your rooms taking longer to cool down and becoming hotter much faster.
If you want to ensure that you can keep cool this summer, it's vital to ensure every aspect of your home, from the attic to the basement, walls, and roof is properly insulated. A professional team can inspect your home and replace your insulation. By going ever every part of your home, including smaller sections such as windows and garage doors, you can minimize the amount of energy used greatly. Not only can this help reduce your bills, but it will also drastically reduce your carbon footprint.
3. Redo your patio
There's no better time than the summer to redo your patio and create a lovely outdoor seating space for those cozy summer evenings. Indoor seating can get a little too stuffy sometimes, and the summer months are the perfect time to step out and breathe fresh air. Depending on your budget, redoing your patio can be a small job or an entirely new renovation. Luckily, both aspects can be equally effective in giving your home a facelift.
If you want to operate on a smaller budget, add a fresh coat of paint, add some plants, fix loose floorboards, and polish your deck. Although these steps may seem inconsequential, they can revamp your space entirely and add a ton of value to your home.
If you're willing to go the extra mile, you can redo the railings, add outdoor furniture, add some new lights, and additional items such as a grill or a pergola. These new additions can add immense functionality to your home and increase the resale value.
4. Add some brightness
While winter can be perfect for those muted, deep colors, summer is all about those bright, popping tones which can freshen up your home. If you want to renovate your home for the summer, adding a touch of brightness throughout your home can be an excellent option. There are various ways to make your home seem brighter, from adding a fresh coat of interior and exterior paint to just a few statement pieces here and there.
Floor cushions, rugs, and decorations can help make your home seem much brighter and create the perfect summery atmosphere. There are various colors to pick from, ranging from deep oranges to zesty yellows. You can also contrast tones, such as yellows, with deep blues and greens. These jewel tones are exceptionally trendy and can uplift your mood instantly.
5. Declutter your home
Decluttering your house is a great way to prepare for the summer. Over time, you might have accumulated items you no longer need, use, or want. Clutter can make it more challenging to keep your home clean and tidy, which can be especially problematic in the summer when dust and allergens can easily build up. If you have too much clutter piled up, it can also make your home seem much stuffier and more humid.
To declutter, take some time to review your belongings and identify items you can donate, sell, or dispose of. Decluttering isn't just limited to your furniture or clothes. Go through your closet, pantry, and every storage space to ensure you can get rid of everything you don't need.
Moreover, it's also necessary to add organizers to help you better manage the items you have left over. Decluttering can help make your home seem much more open and airy and give you more room to decorate. Besides, minimalistic house decor ideas are taking the home improvement industry by storm.
Conclusion
There are various ways you can prepare your home for the summer, and these are just a few of them. Implementing these tips can help you revamp your home aesthetically and functionally. With these tips, you can reduce your energy usage and carbon footprint and be well prepared to deal with the sweltering heat in the summer months.