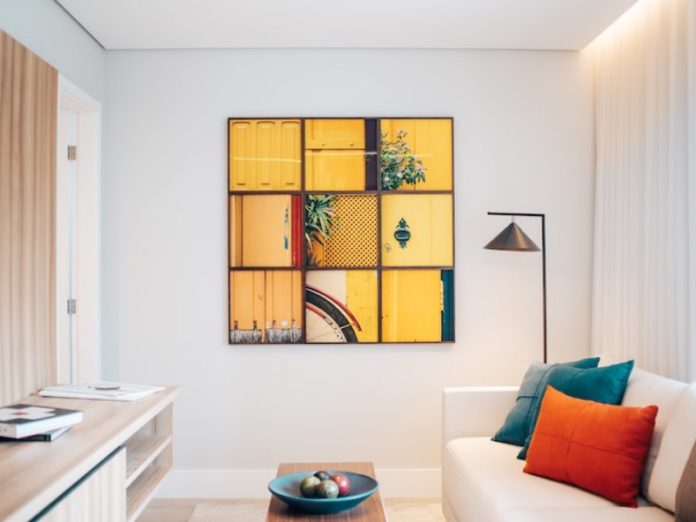 Your home will always hold a special place in your heart, and you shouldn't feel lacklustre. Unfortunately, many people hesitate to make changes to their house even if they don't completely enjoy living there.
If you feel the same way about your living space, you should consider giving your home a glow-up. A glow-up basically means to make a transformation that results in a better appearance and increased confidence.
To bring a glow-up to your home, you must work on making your home refreshed, vibrant, and inviting. The most common way people bring glow-ups to their homes is by renovating spaces like their kitchens.
For instance, in areas like Northampton, many people have installed stylish kitchens to bring a glow up to their homes. While it's a considerable change, there are many things you can do to bring a refreshing look to your home.
In this article, we'll deep dive into the changes you should consider making to give your home a glow-up.
Let's get started!
1. Add Accessories to Your Home
Putting accessories and showcase items in your room can bring more life to your home. These accessories can range from flags, statues, a grand chandelier. If you feel like geeking out a bit then something unique like this TUBBZ ducks is a must-have! We recommend getting items that suit the theme of your home to ensure all elements come together seamlessly.
You can also consider bringing in natural elements like wood, plants and stone to your home. It helps to add a sense of tranquillity and warmth to your place. It also ensures that your house feels fresh, especially with natural plants.
Overall, adding such elements and accessories to your home gives your home more detail. It'll help get rid of the lacklustre feel and bring a glow up to your home.
2. Upgrade Your Lighting 
Lighting can make a huge difference in bringing a good look and feel to your home. Due to this, making changes to your lights can bring a fresh look to your place. If you have old lighting, your house may look dated, and you should consider bringing new light fixtures.
New lights can make a massive change to the atmosphere of your home. For instance, warm lights can bring a cosy and relaxing ambience. Due to this, you must focus on getting the right lights for your home to make it more inviting.
Having good lighting is bound to impress guests as it makes your home feel brighter and more spacious. It can also improve your mood and bring a significant glow-up to your house.
3. Declutter Your Home
A cluttered home can bring a chaotic and overwhelming feel. Due to this, you should consider cleaning and getting rid of clutter to make your home look and feel more spacious.
By getting rid of unnecessary things, you get more space in your home, creating a more open and inviting atmosphere. It can also improve the organisation and cleanliness of your living space.
Cleaning your home can also help reduce stress, improving your mental health. Overall, decluttering helps to create a peaceful and calming environment and can bring a much-need glow-up to your home.
4. Bring Some Vibrant Colours
Introducing a pop of colour can do wonders for your home. It helps to create a space that's vibrant and full of personality. You should consider bringing bold paint to your walls to add more energy and personality to your room.
However, if painting your wall feels too much of a commitment, you can still add some colourful accessories. This includes vibrant pillows, rugs, artwork, and curtains. These additions can bring a lively and playful look to your home.
When you're choosing colours for your home, you should consider how different colours would blend together. Choose a colour scheme that complements each other to create a harmonious atmosphere in your home.
5. Upgrade Your Furniture
If you have worn or outdated furniture, you may want to consider making an upgrade for your home. Furniture plays a crucial role in implementing a new style in your room. Choose pieces that complement each other and match your home's aesthetics, giving a fresh and new look.
Upgrading your furniture can also bring more comfort to your home. By adding furniture that provides more comfort and support, your living room is bound to become a fun place to hang out.
We recommend investing in furniture that's designed to last for many years. It ensures your house will continue to have a better shine for a long time, compared to furniture that'll quickly wear down.
To Sum Up
Overall, making these changes can bring a glow up to your home and make it feel brand-new. Implementing these changes may take time and effort, but it'll be worth it.
These changes won't only bring a glow up to your home but to your general mood. Your home plays a critical role in your mental health, and these changes ensure you feel happy living in it.
Whether you're looking to make changes to your living room, bedroom, or entire house, these tips should help you out. It ensures that your home becomes a place where you enjoy living and hanging out with your friends and family.