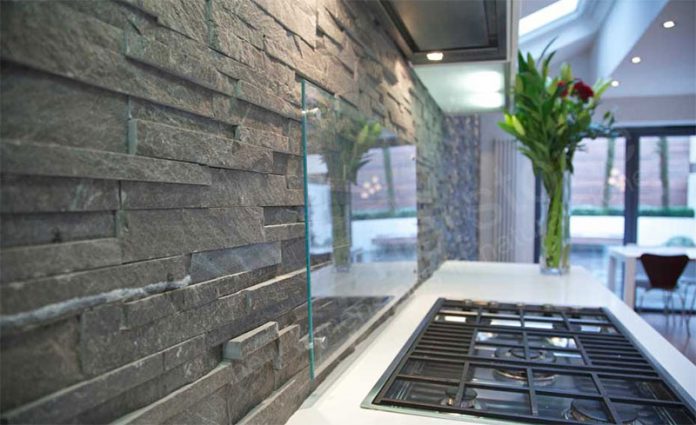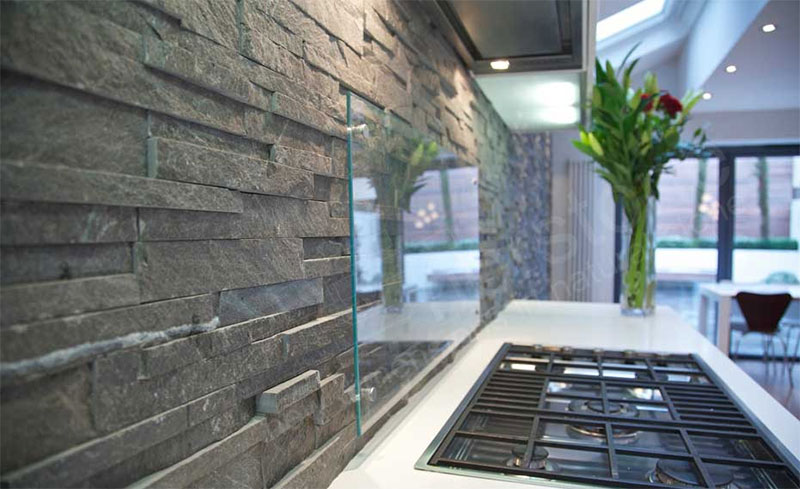 Your kitchen is more than just a place to prepare and cook food; in many households, the kitchen is truly the heart of the home. It's where families and friends gather to make memories that will last a lifetime. With this in mind, if you're feeling a little uninspired by your outdated kitchen, you may be exploring options to update the space and make it more welcoming. Adding natural stone can be a great way to transform your kitchen space into something you are truly proud of. Specifically, natural stone offers one-of-a-kind beauty and unrivaled durability. It's also easy to maintain and can last for many decades on your kitchen countertops, backsplashes, and even floors with proper care.
So, how can you really make your kitchen pop with natural stone? We've got a few ideas worth exploring as you prepare for your kitchen remodeling project.
For Countertops
When choosing stone for your kitchen countertops, there are many factors to consider. First, you need something durable, heat-resistant, and stain-resistant. If you want your countertops to be the focal point of your kitchen space, you should also choose a stone that will pop with the rest of your design. Fortunately, there is no shortage of wonderful stone options to consider for this exact purpose.
Granite
For years, granite has been one of the most popular stone choices for residential kitchen countertops. Its longevity and easy maintenance make it a practical option, as the only real upkeep required is sealing the stone once every few years. Granite also comes in a wide range of unique colors and styles.
If you're looking for something that will stand out, consider choosing a granite slab with lots of "movement." This means that the stone demonstrates a flow of many different colors that can make your countertops pop. You can also achieve this bold look by selecting a contrasting color. For example, sleek black granite countertops in an otherwise white kitchen are sure to draw the eye's attention.
Marble
If you're looking for a more classic option that will give your kitchen an air of elegance, you can't go wrong with marble countertops. This stone is not quite as durable as other varieties, so it will require a bit more care. However, its opulent appearance alone is enough to transform your kitchen into the most luxurious space in your home. Light-colored marble also stands out well against darker cabinets and interior accents and is striking enough to create a focal point in an all-white kitchen.
Quartzite
Another natural stone to consider when selecting a countertop material for your kitchen is quartzite. Not to be confused with manmade quartz, quartzite is a natural stone that yields unique advantages, such as stain-resistance, heat-resistance, and UV-resistance. This makes it a great choice in sunny kitchens, as its resistance to UV rays keeps it from becoming discolored or fading over time. Compared to granite, this material is also denser, so it's even more resistant to scratches and other damage. Of course, because of its glossy and smooth appearance, quartzite countertops are always the star of the show in any kitchen.
For Backsplashes
Sometimes, it's not the countertops, but an intricate and beautiful backsplash, that really makes your kitchen design pop. Fortunately, there are plenty of natural stone options to consider for your kitchen backsplash.
Travertine
Whether in slab or tile form, travertine is an excellent backsplash material. This unique type of limestone tends to have a light brown hue, making it a versatile choice regardless of the color scheme you may be considering for your kitchen. Still, its natural movement and beauty can add a light and airy accent to any space.
Granite
If you're already leaning towards granite for your countertops, why not bring that stone all the way up the wall? A granite countertop and backsplash combination is an excellent way to take your kitchen design to new levels. Whether you choose to place your granite backsplash partially up the wall or entirely up to your cabinets, you can certainly make a statement with this design choice.
Onyx
If you've never heard of onyx as a natural stone, you're not alone. This lesser-known material boasts a one-of-a-kind look with lots of patterns and veining to make your backsplash the highlight of your kitchen. On top of its unique appearance, onyx makes an excellent choice for a backsplash because it is extremely durable and requires hardly any maintenance.
For Flooring
Selecting the right type of stone flooring in your kitchen can also tie your design scheme together. There are plenty of stone flooring options to choose from, but there are a few that can make your kitchen pop.
Slate
By its very nature, slate is a darker stone, so it can be an excellent flooring choice if you're looking to create an eye-catching accent in an otherwise light-colored kitchen. It's also great for achieving a more sleek and modern look. Some slate even has hints of blue in it, which can add more depth to your design.
Flagstone
You've probably heard of flagstone being used in outdoor applications, such as around swimming pools and spas. However, this stone has recently become more popular for use in kitchens—particularly to achieve a "rustic" look. This tile can be arranged and installed in a mosaic-type style to really stand out in your kitchen. Plus, it's relatively affordable and very easy to maintain!
Travertine
Travertine isn't just for kitchen backsplashes! It's also a great choice for flooring, as it's available in both tile and slab forms to suit your needs. This type of flooring is ideal for making your kitchen design pop by creating a light and airy feel. It can also pair well with a travertine backsplash if you're looking to achieve a little continuity in your design. Many homeowners like this natural stone flooring option because its price per square foot is relatively low, especially compared to other types of stone flooring, such as marble and granite.
These are just a few ideas for using stone in your kitchen to make your design completely unique and eye-catching. Whether you're looking to achieve an elegant and upscale look or something more rustic and subdued, there's a stone application to suit all of your countertop, backsplash, and flooring needs. From there, you can enjoy the beautiful and inviting kitchen you've always wanted!