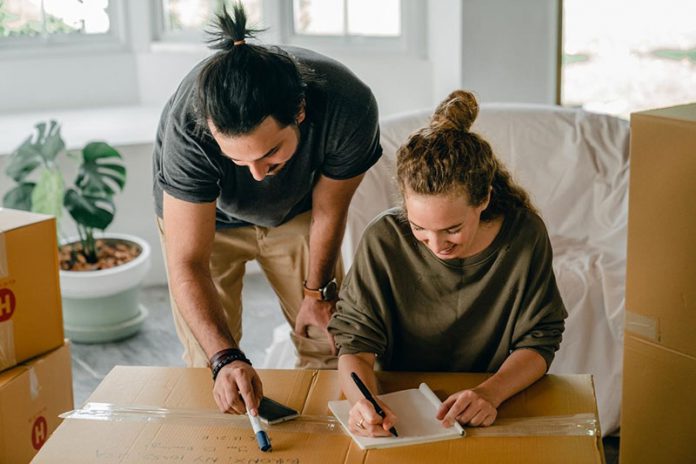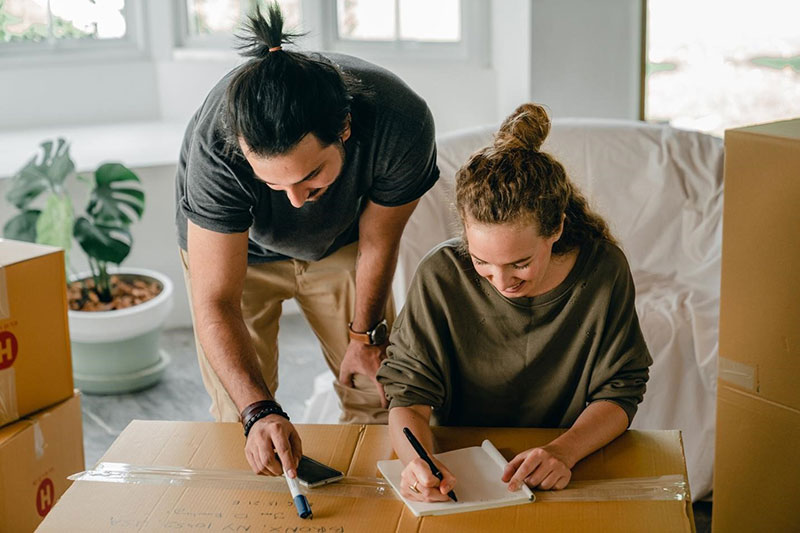 Relocating from one place to another is not an easy decision to make. Moving-out requires time planning and execution. It requires a list of tasks that are necessary to carry out into action. It is better to make a checklist beforehand and make the shifting easier for both landlords and tenants. It helps to understand the expectations and requirements between both parties. Usually, tenants are provided with a checklist by their landlord before the time of the lease agreement. However, a tenant can make his checklist to detail the entire task that he needs to complete and outline their expectations.
It is essential and considered a good deed to inform your landlord before canceling the residential services. The time of notifying your landlord before moving out may vary and present on the lease agreement. It is imperative to tell your landlord at least a month before the date. However, the same goes for the landlord. If he wants the tenants to move out, then he/she should inform you before the desired time or give at least three months to find a new place. But due to some quarrels and abrupt decisions, tenants mostly faced luggage handling problems.
However, the solution for the tenants' luggage problems gets resolved with self storage containers. Self-storage facilitates helping people keep their belonging in a storage unit for as much time they want for some amount of fee. The environment is safe from moisture and humidity and any fear of loss.
MOVING OUT CHECKLIST:
A moving out checklist has all the tasks that a tenant needs perform before moving out. The list is a valuable asset and makes things easier for landlords and tenants. However, it is essential to add clauses relevant to the agreement's expiry of contracts and services. In this case, both parties need to abide by them and reduce the chances of injustice. It helps in avoiding any problem after moving out. It also allows tenants to understand the expectation of the landlord at the time of the lease agreement. A landlord can tailor his checklist according to his expectations and unit.
SAMPLE OF MOVING –OUT CHECKLIST
Here is a sample of a moving-out checklist; however, you can modify and tweak it according to your requirement.
First Step
Call 3-5 day before moving out for inspection
Write all details of tenant and property
Ensure a tenant gives notice
Review of bedrooms and kitchen
The place should be neat and clean. To avoid paying a penalty for any unnecessary mess you may leave behind, hiring an end of lease cleaning service is highly recommended. For bond cleaning services in Melbourne, Sydney, or anywhere else in Australia, check out Calibre Cleaning.
All bedrooms, bathroom, and kitchen must be tidy and clean
All windows should get cleaned
Remove all your belongings from walls and rooms
No garbage should be left
Inspection of unit/house
All appliances should be working
All lights and bulbs are working properly
There is no plumbing problem like leakage
All air conditions/ heating are out of any problem
All bills of electricity, water, gas, broadband, landline got paid
Hand over all the keys to the landlord after inspection.
Security deposit
How much amount do you need to pay?
How much gets deducted for damage?
Why Is A Move-out Checklist Important
The move out checklist has tremendous importance for the landlord as well. It helps to identify the damages that the tenant caused to the property after the time of his occupancy. The landlord also gets an idea of how long it will take to renew the place and prepare it for the new tenants.
It serves as clear and distinct evidence in the event of a dispute between the two parties. Sometimes the tenant denies the allegation of property damage, and sometimes the landlord refuses to pay a full security refund. However, the move-out checklist plays an important role. It shows details of belongings that got damaged at the time of inspection. This list also serves as a piece of evidence. It can also be used in court while filing a lawsuit.
Security Deposit Refund
Before leaving the place, both tenants and landlords need to inspect the home to check whether a home is in pristine condition for new tenants. This move-out inspection also plays a vital part in guaranteeing the tenant's full refund of the security deposit.
It is better to avoid a security deposit dispute as it wastes valuable time, and to do so. The landlord should instruct the tenant on moving-out and direct them to leave the place in the initial condition, and the landlords should give them these instructions at a time of tenancy agreement. This simple process will help the landlord minimize such disputes.
Conclusion
It is ethical to take care of someone else's belongings and return them in primal conditions. As a tenant, you have to leave a place in its highest valuable state. If you have caused any damage, you are bound to restore it. It is better to discuss them at a time of lease agreement amount of security deposit, verify the place's condition, and document the clauses in a written agreement to avoid any dispute.