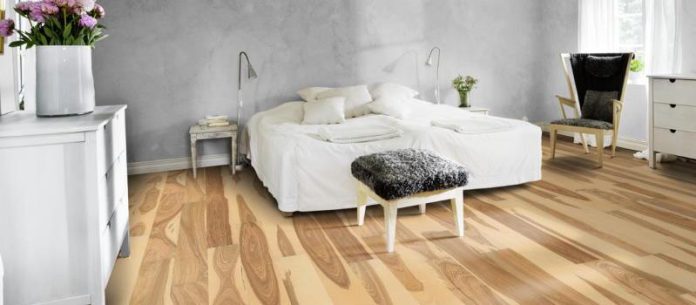 The decision to install hardwood floors is a smart one. It's even smarter when the property owner chooses the hardwood flooring company with care. What qualities will motivate a consumer to do business with a particular company? These four features are at the top of the list.
Information They Can Count On
Consumers who have never dealt with hardwood flooring before often have a lot of questions. What they need are experts who can answer any and questions. More to the point, they need those answers to be provided using terms that they can understand.
The best companies know how to explain things in simple terms. This helps to put consumers at ease, while providing the information they require to make a sound decision. By the time those questions are answered, customers are likely to have a better idea of what they want, and why.
Plenty of Flooring Options
There are more options for hardwood floors than most people realize. Along with the choice of wood, there's the matter of the floor design proper. Even the options for stains may be broader than the consumer originally thought.
This makes it a lot easier to find a hardwood floor option that's perfect for the space. For some, this means an option versatile enough to work in most rooms. At other times, the flooring may be intended for living and dining rooms only. Whatever the case, there is a design and stain option that's just right.
Competitive Pricing 
While many consumers understand that hardwood flooring isn't cheap, they still like the idea of getting a good price. To that end, the best type of hardwood flooring company is operated by those who price their flooring options at competitive levels. Doing so motivates consumers to linger a little longer, and possibly decide to go with one of the options offered.
Competition is not the same as being the lowest price. In fact, prices that are too low may give the impression of low quality. That's not a perception that the company wants to promote. Look for pricing that is reasonable and seems to be in line with what you would get for the money.
High Quality Products
Hardwood flooring is not something that will be replaced in a few years. It's intended to last for decades. That means consumers want to invest in flooring that is of the highest quality. You can bet that the right company will not waste time providing flooring that's less then the best.
Consumers who choose to go with companies that only offer high quality hardwood will find it easier to look around and give each option some attention. Because they know the product is among the best, they can shop with confidence. This is another way to ensure consumers find what they want, and remain happy with the flooring long after it's purchased.
If you're currently in the market for hardwood flooring, be mindful of where you shop and who manufactures the flooring. Taking the time to learn more about the company's reputation, and hat others think of their floors after they are installed, will help you zero in on a flooring company that deserves your business.