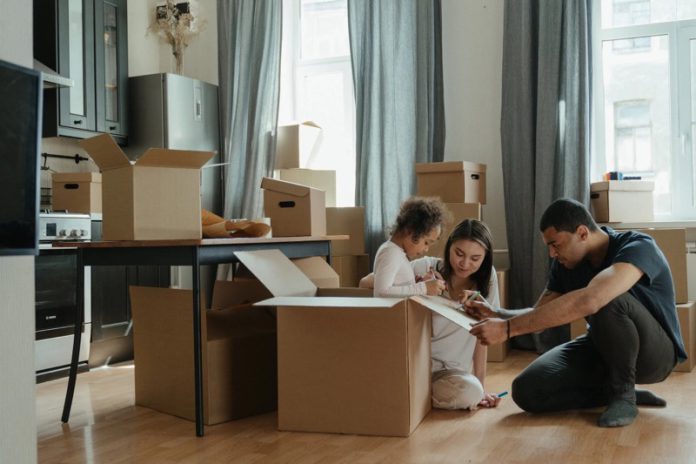 Many people move across the US, but most relocate locally. According to recent data, 43% of Americans moved within the same city, and 35% moved to a new city but within the same state. That accounts for 78% of Americans moving locally.
Moving is stressful, but when you have to move into the same city, it might seem easier. However, many things make local moves as challenging and costly as a long-distance relocation.
It's essential to learn how to save if you are moving to the same city, and that's what this article is all about.
Evaluate Your Moving Needs
Knowing how far you'll be traveling is important when you're moving to the same city. The distance of your move will determine what kind of vehicle you need and how much stuff you need to pack up. Renting a truck might not make sense if it's a short distance.
You could use public transportation or Uber/Lyft with all your belongings in tow. Uber is a popular service, and it is comfortable for most people. Statista says 93 million people worldwide used its services in the fourth quarter of 2020. You can tow your belongings before you get on the ride, and everything will be at your new house by the time you reach there.
Another thing to consider is the number of rooms packed at once. Suppose multiple rooms are involved in this move. Hiring professional movers is worth the cost because they can do all those jobs simultaneously instead of splitting them up over several days like DIY methods require.
Decide On a Budget
When moving within the same city, it's essential to be realistic about your budget. According to Forbes, the lowest estimate for a short-distance move in the US is $800. Don't forget to include the cost of moving in your budget.
Also, don't forget to consider how much living in this new city will cost you, including rent and utilities. Some people may also need to move into a new area with higher real estate prices than their previous locale.
The costs associated with storing all of your belongings before moving can also add up quickly. The average cost of self-storage in the US is $240 per month. You have to consider this cost if you need additional storage space.
Choosing the Right Local Movers
When you're moving, choosing a mover with good reviews is essential. You want to be sure that your belongings will be handled with care and that they'll arrive safely at their new home.
When choosing local movers in your area, here are some questions to ask:
Is the company insured? Ask for proof of insurance coverage before hiring them.
What type of packing supplies do they provide? You may need boxes or bubble wrap if you don't have any on hand, but some companies will offer these items as part of their service at no extra charge.
How will my belongings be packed into crates/boxes? Some companies use shrink wrap instead of tape so there won't be any sticky residue left after unpacking everything later. This also helps prevent damage during transit because no sharp edges can scratch surfaces inside each box.
According to IBISWorld data, there are around 17,936 moving companies in the US. So deciding on one can be tricky. There are many factors to consider here, but at the core, try to go with someone with the required licenses and an upfront flat-rate price because it is vital for saving more.
Most local moving companies can give you a flat rate today by asking a few questions. For instance, FlatRate Moving uses its FlatRate Formula to calculate upfront flat rate prices, including labor and travel expenses. A few questions are all you need to answer about your move, and you will have the price to see if it fits your budget.
Get Rid of the Stuff You Don't Need
Now that you've gone through your possessions and gotten rid of anything broken, damaged, or unused, it's time to start thinking about how much money you'll save by moving to the same city.
Donate items: Donating items is a great way to get rid of things without dealing with selling them or throwing them away. You can donate directly from an app on your phone. Take photos of what you want to donate and schedule a pick-up time with goodwill. If all else fails, try posting signs around town advertising free stuff.
Sell on eBay/Craigslist: Selling online is another excellent way for people moving to the same city as their old place because it allows buyers worldwide access via their computers instead of being limited only locally, as yard sales do. While these sites may charge some money for listing your items, you can easily cover the cost by selling them. Craigslist has affordable ad posting fees, ranging between $3 and $75 for each posting.
Pack Smart and Save Supplies
When moving within the same city, you must make sure you're packing smart. The right supplies can save money and time when it comes to packing, so here are some tips:
Create a packing list. If you haven't already, create an inventory of all of the items in your home and what room they belong in. This will help ensure that nothing is forgotten during the move.
Use the right supplies. When choosing between different types of boxes and other packing materials, consider how much weight each holds before buying them. Also, remember that some items may be reusable from previous moves.
Reduce Transportation Costs
When you're moving, transportation is one of the most expensive parts of the process. Depending on how far away your new home is from your old one and what kind of vehicle you have available to move with, there are several ways to reduce this cost:
Use a moving company or truck rental company. If you have enough stuff that hiring someone else to handle the heavy lifting is worth it, this may be an option worth considering. Just be sure that any quotes are based on actual weight rather than volume, so comparing apples-to-apples prices between companies is easier.
Take public transportation if possible. Otherwise, drive yourself with family members' help, a friend who owns a car, etc. This can be especially helpful if there's no way around having multiple vehicles involved in getting everything moved over at once.
Conclusion
Researching and planning is the best way to save money when moving. The more you know about your options and how much things will cost, the better prepared you'll be for any surprises that come up along the way. So don't forget those packing supplies.