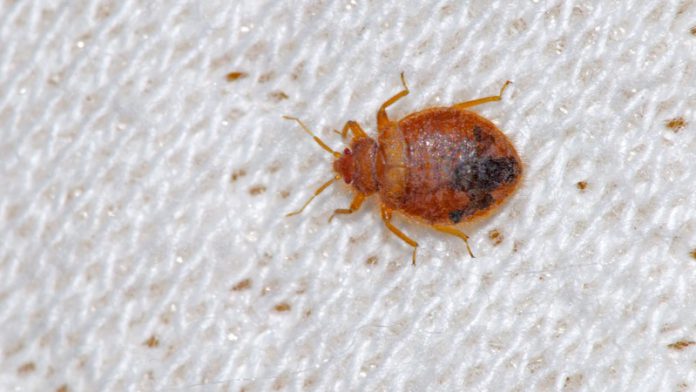 Bed bugs are one of the most difficult pests to effectively remove, and can cause both health and psychological issues for homeowners. To minimize the spread of these pests, it is important to hire a professional pest control company that offers bed bug removal services. By relying on specialized equipment, knowledge, and experience in dealing with this particular kind of pest, a reputable bed bug pest control company can help you get rid of your infestation quickly and safely.
Services Offered By Top Bed Bug Pest Control Companies
There are several bed bug pest control companies in Eau Claire, WI that can provide the necessary services to remove bed bugs from your home. The most common services include:
Inspection – A thorough inspection of the entire property is conducted by a licensed and certified professional to identify active infestations and potential nesting sites.
Treatment – Depending on the severity of the problem, treatment may involve using specialized products and techniques to eradicate existing bed bugs and prevent future infestations. This could include steam treatments, vacuuming, or chemical applications.
Follow-up – After initial removal, ongoing monitoring and maintenance is important to ensure no further bed bug activity in the area. Bed bug pest control companies will typically set up regular visits for their customers in order to detect any sign of recurrence.
By working with a reputable bed bug pest control company, you can be sure that your home is safe from these pests. With their experience and knowledge, they will ensure that the infestation is completely removed so you can get back to living a healthy and comfortable life.
10 Tips To Choose The Best Bed Bug Pest Control Company
Do Your Research: Take the time to research and compare the different bed bug pest control companies in your area before you make a decision. Look for reviews from previous customers, find out what services they offer, and read up on their experience with similar pests.
Ask Questions: Don't be afraid to ask questions about the treatment process and how long it takes for a full solution to be achieved. This will help you understand how effective the company's approach is and if it fits within your budget.
Get Estimates: It's important to obtain estimates from multiple bed bug pest control companies so you can compare prices and services offered by each one before choosing the best fit for your needs.
Check Licensing: Before you hire any company, make sure they have the proper licensing and certifications to provide these services in your area.
Go Organic: If possible, consider working with a bed bug pest control company that utilizes organic methods such as heat treatments or steam cleaning instead of chemicals or pesticides. This will not only help protect the health of your family but also the environment.
Inquire About Follow-up Visits: A one-time service is not enough for complete elimination of the pest problem so make sure the company you hire offers follow-up visits and inspections if necessary.
Guarantee Service: It's important to find out what type of guarantee the company offers in case the problem persists after treatment. This will ensure that you don't have to pay for additional services if the first treatments fail.
Ask About Safety Protocols: Make sure that the bed bug pest control company follows all safety protocols while on your property and uses protective equipment when necessary.
Read Reviews: Check out reviews online from previous customers to get a better idea of how reliable and effective their services are.
Get Recommendations: Ask friends, family, or neighbors who have used a bed bug pest control company before for recommendations so you can make an informed decision about which one is best for you.
Whether it is residential or commercial pest control in Eau Claire, WI, these tips will help you find the best bed bug pest control company. Keep in mind that while it is important to do research and compare prices, ultimately choosing a company with experience and quality services is key for the successful elimination of the problem.
Contact Prompt Action Pest Control for professional bed bug inspection and eradication services in Eau Claire, WI. We are experienced and certified to provide effective treatments that will get rid of the problem quickly and efficiently. Our technicians can also educate you about prevention measures so you won't have to worry about another infestation in the future. Contact Prompt Action Pest Control at (877) 877-6678 to learn more or book an appointment!