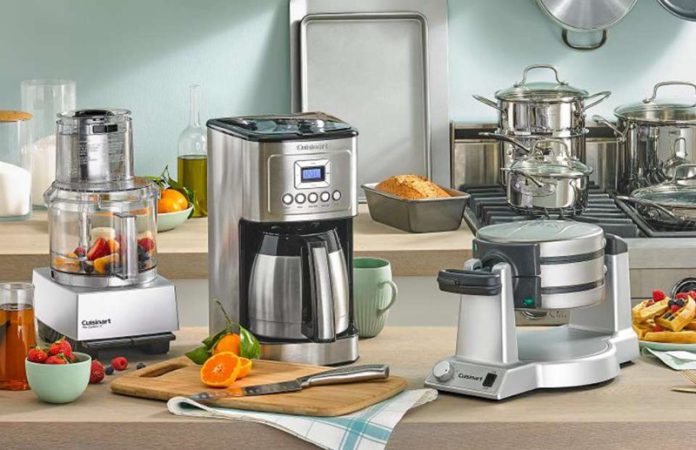 If you're on the lookout for an appliance to spruce up your kitchen with, there are plenty of different options available to choose from. Just by looking through a standard online retailer you more often than not are faced with hundreds of different options with different brands. Regardless of what you're on the lookout for, it can be well worth reading through this article to receive some tips on the most important things to keep in mind when purchasing smaller kitchen appliances that you're going to use in your day-to-day life.
Even if these tips of course can be applied when buying things like fridges, a Rheem Water heater or freezers, we're going to be focusing mainly on things like toasters, microwaves, kettles, coffee machines, and the like in this text. We're also going to discuss why choosing to go with a brand like Rheem Water Heater can be a fantastic choice, even if you have to spend a bit more money upfront.
Buying quality can be well worth the cost
Even if buying a more expensive kettle can seem like a waste of money due to the fact that its only job is to boil water, it more often than not can prove to be a wise decision overall. When it comes to buying things that are going to be used frequently and for a longer period of time, it can more often than not be a good idea to choose to buy something that might cost a little bit more upfront, but that's going to work flawlessly for a longer period of time. Even if you might have to spend more to get a well-built and high-quality, more often than not you can stick with the same appliance for quite some time before you have to switch it out for a new one.  This not only saves you the hassle of having to buy something completely new, but it can also help you to actually save money in the long run.
And this is before even taking what it produces into account. If you choose to buy a coffee machine that costs a little more than some of its counterparts the chances are it's not only going to last longer and without issues, but also give you a much better end result.
Take the time to find something that is going to match well with the rest of your interior design
Kitchens can be incredibly difficult to style and get right. However, the rewards for designing and styling a kitchen are at the same time so much greater for it. This is also where the appliances you choose come into the picture. Having good-looking and well-stylized kitchen appliances can take you a long way on the journey toward having your dream kitchen and is something that is well worth taking into account. This is one of the reasons that brands like Rheem, which we mentioned earlier, are so popular. Something as simple as a good-looking toaster or kettle can go a long way towards creating an inviting and appealing look and feeling in a kitchen and is not something that is to be underestimated. Of course, you need to take your current interior design and the like into account before you make a purchase, but this is something that's well worth keeping in mind
Read reviews
Regardless of what you're interested in buying it's a great idea to take the time to read through reviews online. This is one of the best ways of getting an understanding of what people think of the different products, and can be a fantastic aid in making the best possible choice for your home.