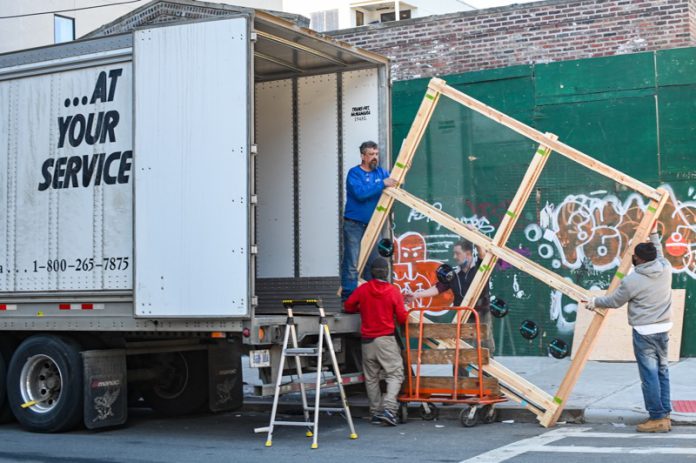 Whether you're drawn to the affordable cost of living or would love to move out of the hustle-and-bustle of your current city and get closer to nature, moving is an important milestone of your life that you need to meticulously plan out for days, weeks, or even months.
But don't get to packing your bags just yet — since you still have to tackle the tedious process of moving your things from one end to another with a reputable moving company.
However, with hundreds of registered reputable moving companies operating in and around your city, it can be quite challenging to actually find one that will give you the best value for your money.
With this in mind, it's natural to think of a lot of questions like "How would I know if they're reliable movers?" or "What's the actual cost of my move?", especially if it's your first time hiring moving helpers for labor-intensive tasks.
To help you out and expedite your research, we've gathered 9 of the most important questions to ask when hiring movers in your local area.
These questions will not only help you choose a moving company, but will also help you uncover any additional fees, issues, and disadvantages that will ultimately save you money in the long run.
1. Can They Fulfill All of My Moving Needs?
One of the first important questions to ask when interviewing movers is to know if they have all the moving services you require during your move — and if they have the capability to follow through with their claim.
That's because there are very few moving companies that can function as a one-stop shop for any moving-related services. Depending on the region, local movers may specialize in only a select menu of services that might exclude a service you need.
To give you a general gist of things, moving companies typically offer the following services:
loading and unloading services
packing and unpacking services
furniture disassembly and reassembly
junk removal and clean-up
moving truck rentals
same-day/short-notice moving
specialty moving and vehicle shipping
moving storage
2. Do They Do Background Checks On Employees?
Let's say you live in California, and you need to move. You make a search for Manhattan Beach movers on your phone or laptop and everything gets packed and picked up at your current home, no problem.
Once the moving truck arrives to get your last box unloaded at your new home, you may stop and think that your movers are essentially strangers in uniform that will handle your stuff, pack them up, and drive away with said stuff to ride off into the sunset.
While you're essentially guaranteed by the moving company to get the best help money can buy, you can never be too comfortable since you can't monitor them 100% of the time.
You have to know that your moving company does thorough background checks on their employees.
That's essential because it protects both the customer and the moving company from any damage to the customer's property.
It helps a lot to ease your mind when the moving company can back the skills and reputation of its employees.
3. What's It Going to Cost Me?
While moving services are mostly similar, no companies are the same when they compute their fees since they have their own ways of estimating the total cost of a move.
Whether you're moving locally or long-distance, hiring full-time movers, or moving labor only, there are several factors involved when it comes to your moving estimate — that's why it's important to know how much the final moving cost will be, whether in writing or verbally.
An example factor is the equipment your movers will bring and use during your moving process. While movers are a hardy and strong bunch, they can't possibly lift heavy items like a piano or a pool table (which can weigh about 180-600 lbs.) without using dollies, straps, or hand trucks.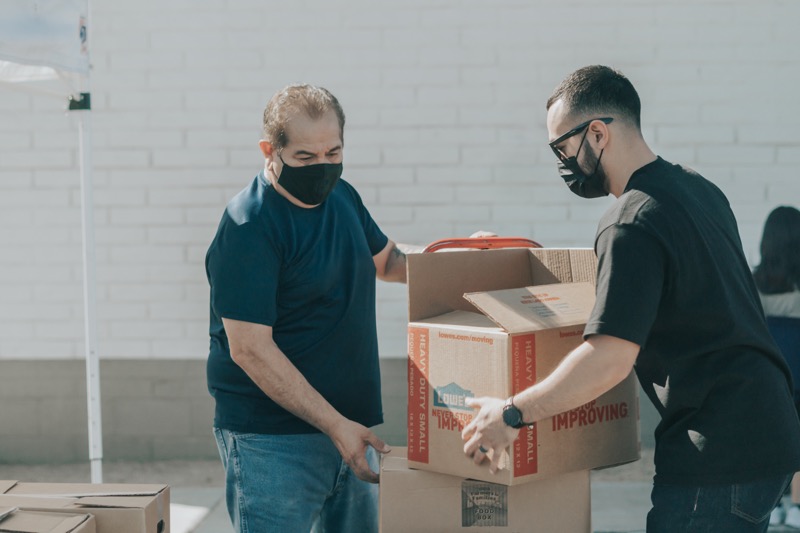 Another example is that some companies that practice predatory tactics by offering low prices to attract customers but sneakily incorporate hidden fees either by burning it in legalese in your moving contract or not speaking about it until the job is done.
Examples of extra costs are travel fees, stair/elevator carry fees, or basic liability coverage options.
Follow-up Question: What Are Your Payment Options?
While we're on the subject of costs, it's also important to ask your mover what payment options they accept. These not only give you a degree of flexibility, but they also give you a glimpse of the company practices.
Reputable moving companies accept cards, cheques, and other payment options that can generate a receipt for your deposit, while others may do a cash-only transaction with you — and they'll often charge a large deposit or even demand full payment before starting your move.
4. Are There Discounts?
To attract customers and establish their brand, many moving companies offer discounts and even advertise them to certain customers. When you are eligible for a discount, your moving company will usually offer you or even automatically apply it during your quote.
However, if they didn't offer you one, you can always ask your mover to get a discount heading your way. That way, you can save way more money than just keeping your thoughts to yourself.
Some of the popular discounts include but are not limited to the following:
seasonal discounts
student discounts
senior discounts
military discounts
church discounts
American Automobile Association (AAA) membership discounts
5. Does Your Company Provide Binding Estimates?
By asking your mover this exact question, you protect yourself from spending a lot and get a significant legal advantage (loss and damage claims process) should you suspect any undesirable situations during your moving process.
Binding estimates are a form of safeguard to ensure that your price will stay the same and won't go up no matter what happens during your moving service.
Whether your moving truck blows a tire during transit or heavy rains make it impossible to continue, your price will stay the same even at the last minute thanks to binding estimates.
If your moving company offers you a binding estimate with a suspiciously low quote (or even a non-binding estimate), it means it's riddled with hidden costs and fees that will blast your wallet to kingdom come.
Should you encounter one during your search, you can move on to the next moving company.
6. What Are the Things I Can't Move?
While movers can essentially move anything that's not nailed down, not all items are created equal. That's because there are prohibited and restricted items that cannot be moved for safety reasons since they might endanger both the movers and customers.
Even if your movers are willing to move prohibited items, they are mandated by law to refuse in accordance with the Federal Motor Carrier Safety Administration regulations to ensure full-value protection for both parties during the moving process.
Hazardous materials such as acids and propane tanks and perishable goods like produce are separated and will not be packed alongside your belongings.
By asking your movers in advance what their restricted items are, you'll have all the time you need to decide what to do with them — to give you an idea, you can throw them away, give them to your neighbors, friends, family, or carry them inside your car.
7. Do You Have Any Packing Requirements I Need to Follow?
If you have spare time over the weekend and you decide to save a few bucks by packing your stuff yourself, you have to consider that some movers have packing requirements.
To fully understand the requirements, try asking your movers these questions before doing a self-pack:
Can I use recycled boxes? – while it costs $0 to pack your stuff since you can get free boxes from friends, family, or even your neighbor, some movers do not allow used boxes since they aren't sturdy and may not be stackable inside the moving truck– which may affect their reputation as a moving company should any damages happen.
Can I pack without boxes? – unconventional packing containers like bags and suitcases, most movers may find these not up to par with a brand-new box.
What packing materials should I use? – this varies from company to company, but movers recommend covering your belongings in legitimate protective material like bubble wrap, newsprints, and packing peanuts as opposed to using regular towels to cut costs.
By asking your moving company these questions before putting your plan into motion, you can save money while avoiding the hassle of repacking if your movers aren't satisfied with the way you did it.
8. Do You Offer Shipment Tracking?
If you go to your new home in advance and do some cleaning before your belongings arrive, it's normal to get restless waiting as the delivery date passes by.
While this service isn't always available (especially if you're hiring a small-sized moving company), your movers can offer you real-time updates on the status of your moving truck through shipment tracking.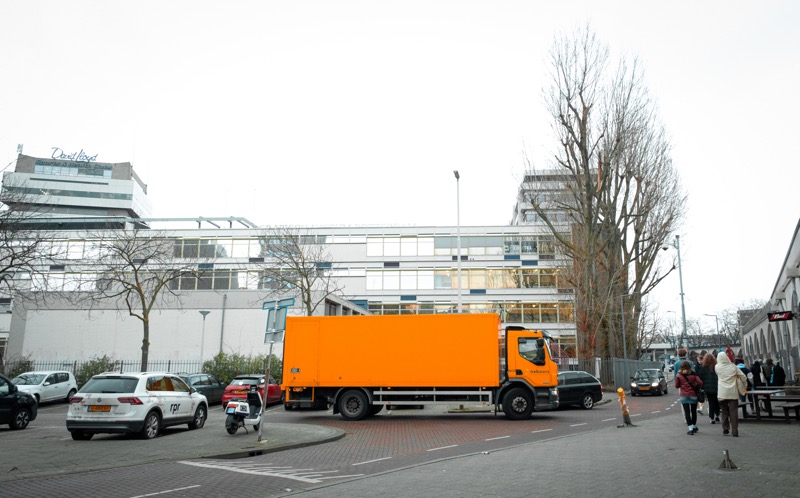 There are two types of shipment tracking; you can either ring up the customer support line and ask for an update or view your status in real time through the company's website or A.K.A online shipment tracking.
9. Can I Cancel My Move?
Finally, asking about your moving company's cancellation policy before anything is written in stone is the next best thing you can do to protect yourself.
If things don't go as planned and you need to cancel your move– i.e., employment issues or a sudden change of heart– most of the time, moving companies will give you the time of day and let you do that if you agree to let them keep all or some part of your deposit.
Some companies, however, may charge extra fees when opting for cancellation; but most of them will keep part or even waive those fees if you're significantly ahead of your moving schedule (the maximum may be from one month up to one week of your moving day.)
Ready to Choose a Moving Company?
Asking these vital questions before signing anything will help you plan out your move as well as protect you from any damage should things not go smoothly during your move. Vigilance during these moves is a great quality to have.