Roohome.com – Having a wide space of living room makes you must be serious in choosing the best decoration for it. Beside that decorating living room walls is also important because it is one of other points in your home living. If you are kind of masculine person, this design is suitable for you below. By using a shade of dark color ideas, all over the living room is fulfilled with a masculine vibe. Take a look the way the designer places and arranges the modern furniture in order to beautify the living room more perfect and stylish.
Decorating Living Room Walls Ideas by Iryna Dzhemesiuk and Vitaliy Yurov
These two amazing interior designers have been successfully created a great living room by using the dark color. The designers paint all over the living room walls with totally black. They do not worry because black is a neutral color in other words black can be combined with other colors. The black color itself is paired with these gold lines as the interior of this living room. Placing dark gray couches in the middle of dark shade support its vibe. After that, places two circle coffee table can be the best arrangement as well.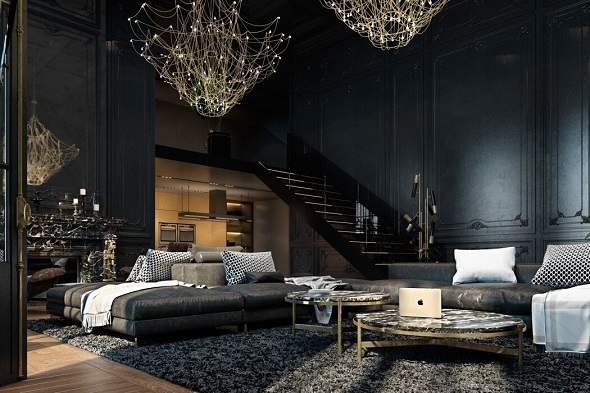 Smart Decorating Ideas For Living Room
In another angle, there is a big greenery right on the corner of the living room. The aim of this arrangement in order to make a cozy atmosphere when you are spending your activities with family in living room. Greenery is really needed for living room decorating ideas like this one. The Green color is very fresh because is functioned to add another color besides gold and black. Interestingly, there is a huge glass door which can be functioned as windows as well.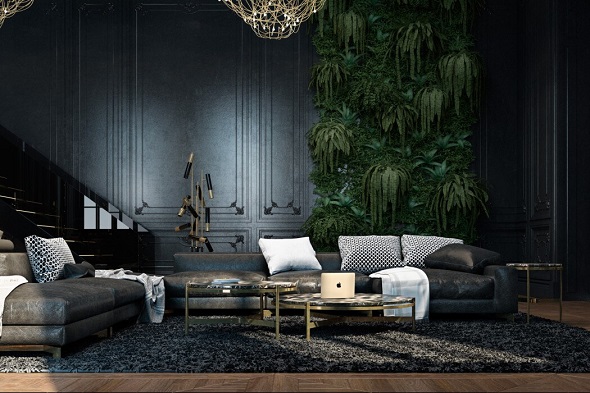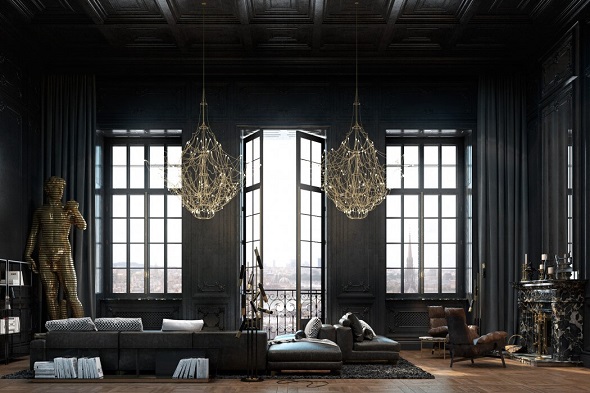 A Modern Living Room Decorating Ideas with Modern Furniture
There is an important point for you in decorating a living room. You must be careful in using furniture to decorate your living room. Combining a dark shade with modern furniture are the best choice for you. The furniture will help you in decorating living room walls as well. Why do Iryna Dzhemesiuk and Vitaliy Yurov decide to use modern furniture, such as two brown leather armchairs, two gold pendant lights, and even make a fireplace? Because they do not want to make the room becomes odd and old.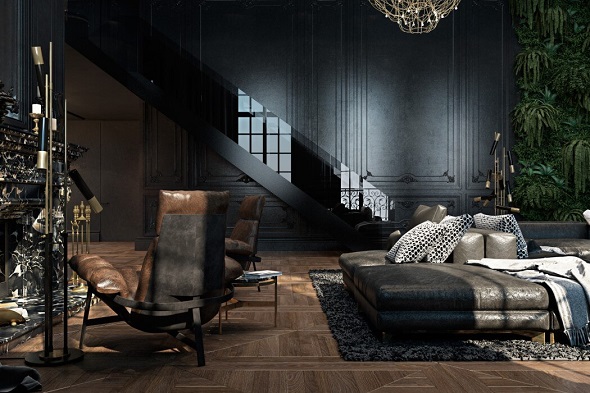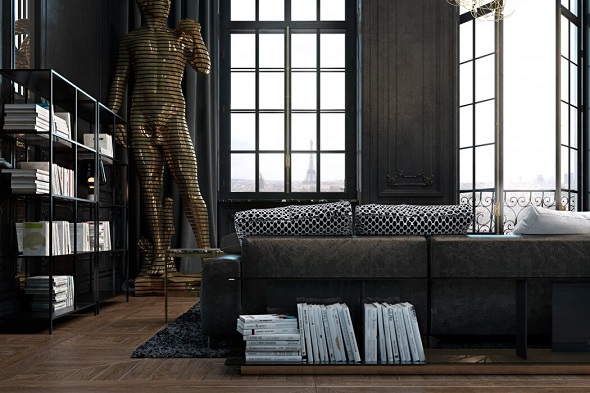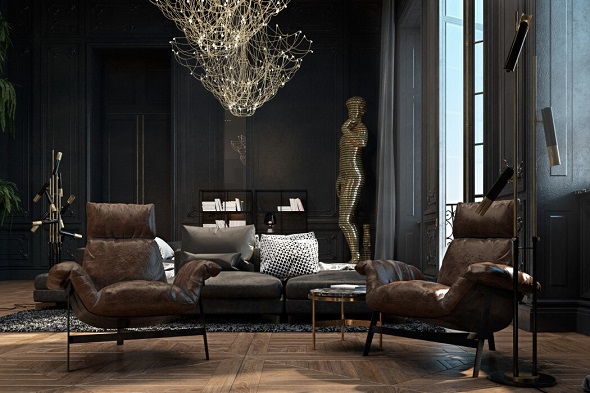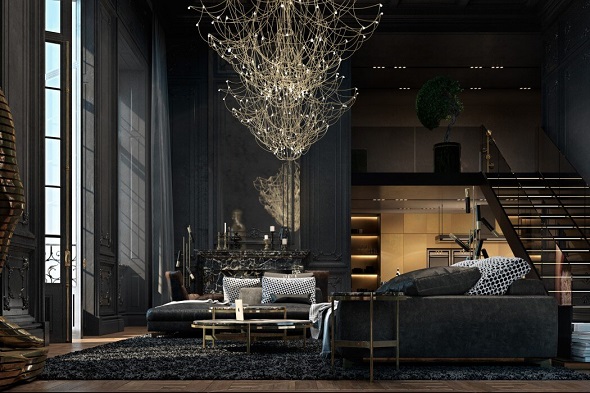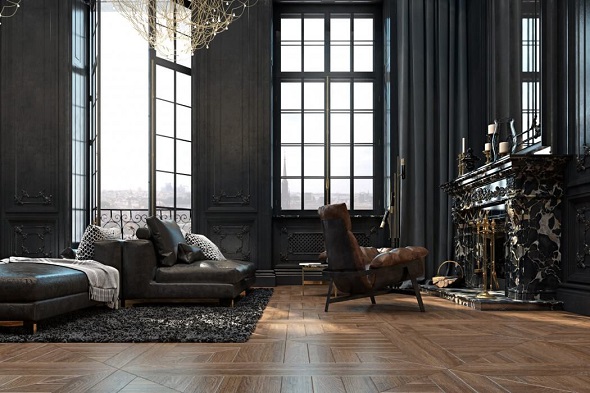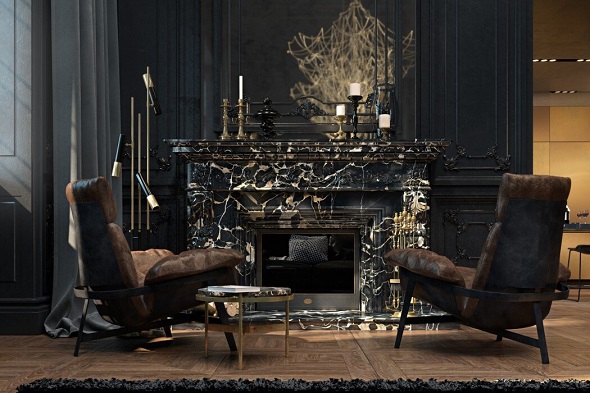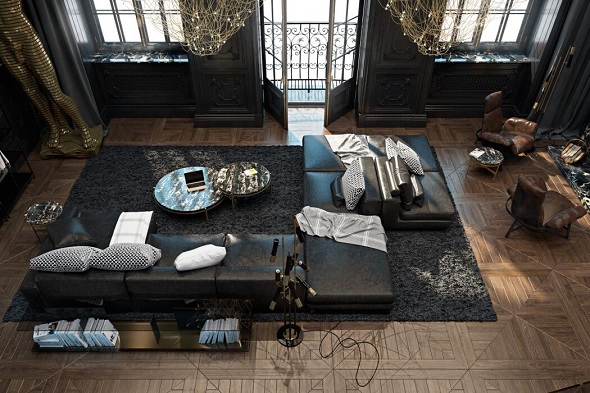 Living room decorating color ideas can be used in decorating living room walls as well. Before trying to decorate all over the walls, make sure of you have decided a good concept of the design and colors. Grab you chance to create your dream living room. If you want to see other designs, just visit and check here. Have a nice day!