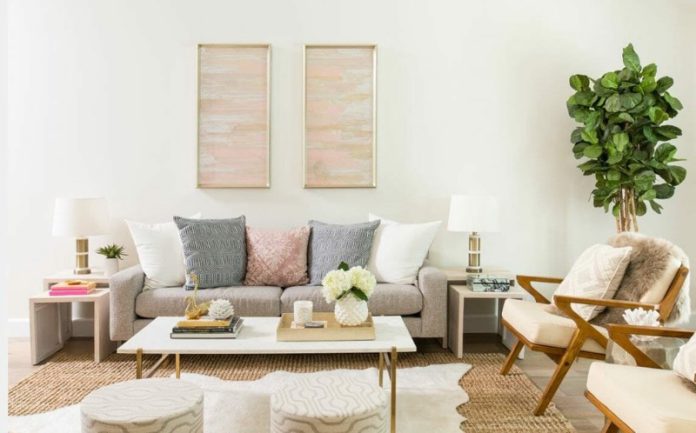 Summer is just around the corner, and we're already dreaming of backyard barbecues, pool parties, and sunbathing in the garden. But before you can enjoy the good weather, you might want to make a few renovations to get your home ready for the summer season. Wondering what changes will have the biggest impact on your home's exterior? Read on for some summer renovation tips that will help you get your home ready for those warm days ahead.
If you want to take your home from drab to fab this summer, there are some simple improvements that you can make. Here are five ideas for getting your house ready for summer:
Give Your Deck a Facelift
The deck is one of the most important parts of any home — it's where you set up the grill and host friends during a barbecue. But if it's looking worse for wear, it might be time to give it a facelift. A fresh coat of paint or stain can do wonders to revive a tired-looking deck. Deck paints come in a variety of colours, so pick something that matches your decor.
Change The Internal and External Door
Summer is a great time to change the front door with external glazed doors or internal glazed doors. It's a season that is filled with spending time outdoors, barbecues, and garden parties. After all those long dark months of winter and spring, summer is when we can finally open our homes to the outside world and enjoy the sunshine in our gardens.
But if you really want to make your home feel like an extension of the outdoors, then why not consider a new door? A new glazed door can bring light into your home in ways that windows just can't do and they will help you create a sense of openness between your home and the garden.
Which style of glass front door should you choose?
External Glazed Doors – Solid wood doors are best suited to large, traditional properties with high ceilings. If you have more modern tastes, then there are plenty of options available for you too. In this blog, we will look at some of the most popular choices for modern homes when it comes to doors with glass panels.
Repair Any Damage Done By Winter Weather
Winter's tough on your home. The heavy snow, freezing rain, and ice can damage your roof, gutters, siding, and foundation.
The good news is that spring is a great time to take care of winter's wrath. Take the time now to get repairs done so you don't have bigger issues to deal with later.
Inspect your roof
Your roof takes quite a beating in winter. Ice dams can cause shingles to crack and dislodge. And if the snow gets too deep, it will push against the roof and cause more damage. Spring is a perfect time for an inspection by a professional roofer. They'll check for leaks, damaged flashing, and make sure all the vents are clear of debris. If you have asphalt shingles that are old or damaged, consider replacing them with metal or rubber shingles so they last longer.
Repair gutters
Gutters should be cleared out in early spring before the trees start blossoming again. Leaves and twigs collect in gutters over winter and can block rainwater from flowing properly through downspouts when spring showers arrive. The water may back up into the eaves or run over the front of the gutter instead of down the spout.
Paint Your Home's Exterior
Paint your home's exterior to boost curb appeal and change how neighbours, guests and even you see your house.
If you're selling your home, potential buyers will be more impressed with a freshly painted exterior than they will be with an interior that's been freshly painted.
The front door is the focal point of your home's exterior. Paint it a vibrant colour to showcase it. Other elements that can benefit from a contrasting colour are shutters and trim. If these elements are left their original colour, they can have an earthy tone that makes the house appear too monochromatic.
Prepare the surface. On previously painted or bare wood, use a good quality latex primer. If you plan to paint brick or concrete, choose a masonry primer as an undercoat for better adhesion. To repair cracks in stucco, use a masonry crack filler; for larger areas use a textured acrylic caulk.
Landscape Your Yard
Are you ready to landscape your yard for this upcoming summer? Here are some ideas:
Pathways
Make it easy to get around your landscape. A pathway is a great way to do that. Pathways can be made out of many different materials, such as wood chips, gravel, concrete, or pavers.
Flowers
Plant flowers that are attractive and beneficial for the environment. These plants provide nectar and pollen for bees, butterflies, and other insects. The presence of these pollinators will help ensure that your food-producing plants are properly pollinated so they produce fruit.
Fruit trees
Create a small orchard in your yard by planting fruit trees. Planting fruit trees can improve the quality of the soil in your yard. They also provide shade and produce delicious fruit!