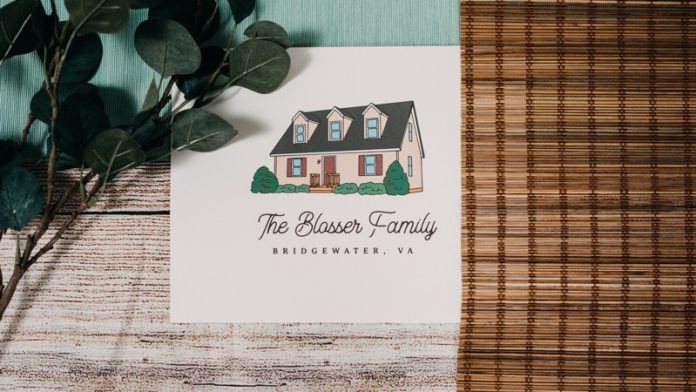 The joy of starting fresh in a new space is always exciting, and what better way to support your excited friends than to give them a thoughtful housewarming gift? Here are some heartwarming housewarming gift ideas your friends will absolutely adore.
A Blossoming Welcome
First on our list is a time-honored classic: flowers. Nothing says "welcome home" like a bouquet of flowers. Flowers symbolize new beginnings, making them an ideal housewarming gift. Especially if you give them a bouquet in a beautiful vase; you can see examples of that on this website.
As for what flowers you should give, there are plenty of options to choose from, while you can never go wrong with traditional roses or tulips, consider more long-lasting alternatives like orchids or peace lilies, which can continue to adorn your friends' new space long after they've settled in.
Handmade with Love
Another fun gift idea is a handmade item. Handmade items, whether a beautifully knitted throw blanket or a bespoke piece of pottery, exude an aura of personal touch and care. When you give something you made yourself, it's more than just a gift; it's a piece of you that you're sharing with your friend. Plus, the time and effort you put into creating the item will not go unnoticed.
Don't have any crafting skills? No problem! There are plenty of beginner-friendly crafting projects out there. And making a gift to a dear friend can be a fun way to get started in a new crafting hobby.
Indulgent Comfort Foods
Moving can be exhausting, and your friend will probably be too tired to cook for a few days. Why not surprise them with a hamper full of indulgent comfort foods? It could include artisanal bread, gourmet cheeses, rich chocolates, and a bottle of their favorite wine. They'll appreciate the thoughtful gesture, and it gives them something extra to enjoy while they're getting settled in.
Custom House Illustration
A custom house illustration is a unique and meaningful gift. These beautiful illustrations capture the essence of your friend's new home in an artistic manner. Whether it's a watercolor, pencil sketch, or digital art, a house portrait will surely touch their hearts. Every time they glance at the illustration hanging on their wall, they'll be reminded of their special housewarming day and your thoughtfulness.
This is another gift you can make yourself. Or you can hire an artist to turn a few house pictures into amazing illustrations online. This gift can be particularly meaningful for friends who are celebrating buying or building their new forever home.
Subscription to a Home Magazine
Last but not least, consider gifting a subscription to a home-related magazine. Good magazines can offer a wealth of inspiration and practical advice for anyone looking to spruce up their new living space. Plus, it's a gift that keeps on giving, month after month!
Moving to a new home is a memorable occasion that deserves to be celebrated. And regardless of what you choose, your friends will appreciate your effort in finding a gift that's personal, thoughtful, and reflective of the joyous event. Remember, the best gifts are not necessarily the most expensive ones but the ones that show your care and attention.