Roohome.com – Are you dreaming natural vibes in your bedroom? Do you want to try white shades for a bedroom with a different style for designing your bedroom? Here the answer, because Gluzdakova Maria will create it only for those who is very addicted to white. Here we go!
Modify your bedroom look with shining white shades under on Gluzdakova Maria's hand. She will not disappoint you because of her brilliant design to make your bedroom more enticing. She does not need a large space to give an elegant view, but a small space can be changed into amazing.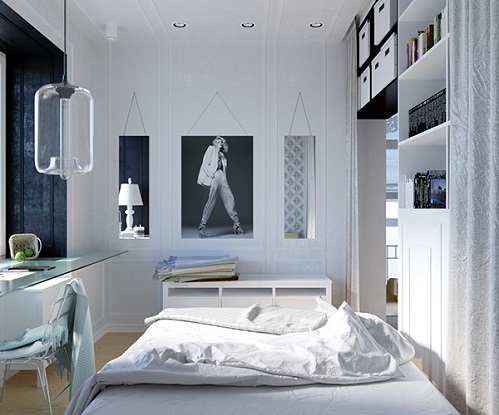 Firstly, Maria chooses a splash of white shades in this space. For decorating, she puts a unique 3D wallpaper on the wall. Near the bed, there is a white bookshelf which is used as a door as well. That is why she makes a hole to make the owner or somebody gets it easily.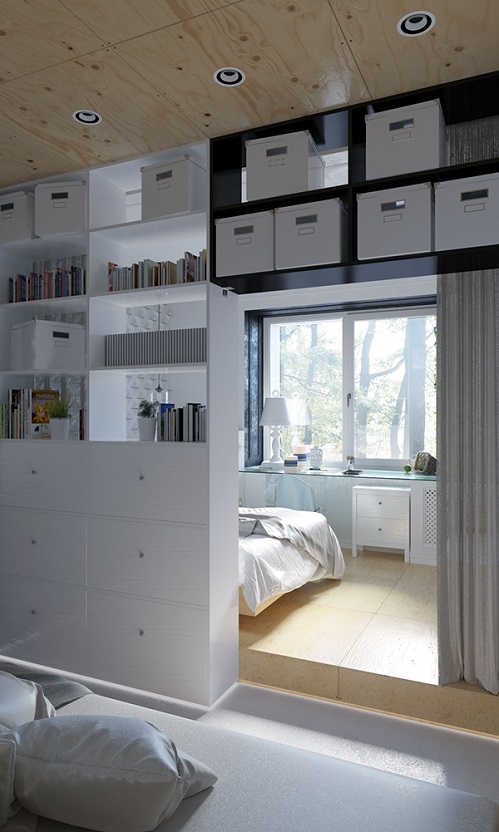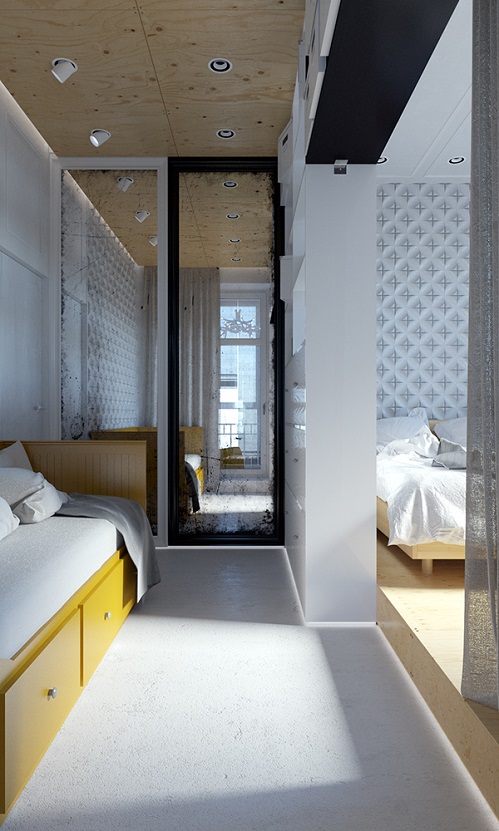 Across the bookshelf, there is also a glass desk. The desk is placed against the window so produces natural vibes from outside. The size of the size is pretty extensive without wasting the space too much. Outside the bedroom, there is another space or we can call it as a mini living room. Gluzdakova Maria is really creative to pour white shades for a bedroom.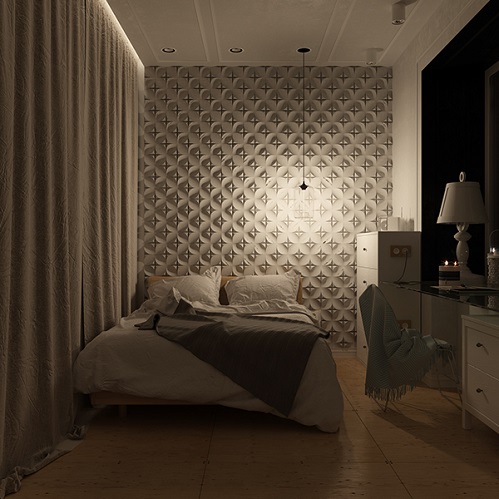 In the night, a sound of serenity can be felt due to the dark effect of the lamp. To make it calmer, Maria uses a curtain to cover the hole in this room. What a nice bedroom!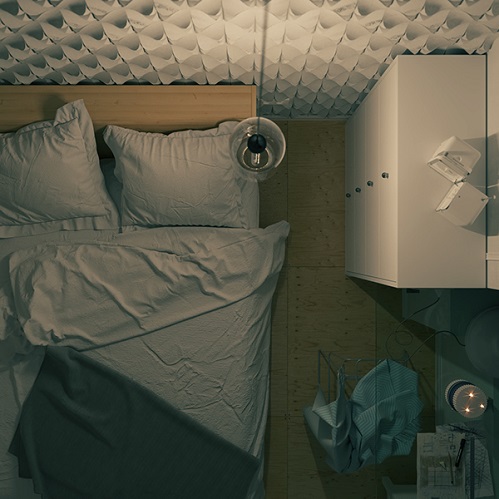 It is your time to provide a different style with a white shade for a bedroom as the main concept here. Gluzdakova Maria has proved it, now go and try it!