Roohome.com – A kitchen is not just a place for cooking, that is a place for showing your love. You can show your love by serving a delicious food. That is why you have to provide the best design for your kitchen. So, you will get the best feeling there. If you want to realize it, you have to prepare the right theme, color, and decorating ideas. All of them need to blend perfectly. 2 minimalist kitchen design below might give you references in making a beautiful and comfortable kitchen that will help you in showing your love.
Minimalist kitchen with light brown shades
A minimalist kitchen that uses modern furniture set with the light brown shades below shows the beauty of a simple theme. But, it does not look old and bored. It looks so elegant and comfortable for your cooking activity. You can take a look how the designer was made the kitchen as a cozy bar at home. There is a perfect layout that makes it looks tidy. Besides that, the use of wooden material can match with the other material softly. So, that is successful in showing the beauty side of it.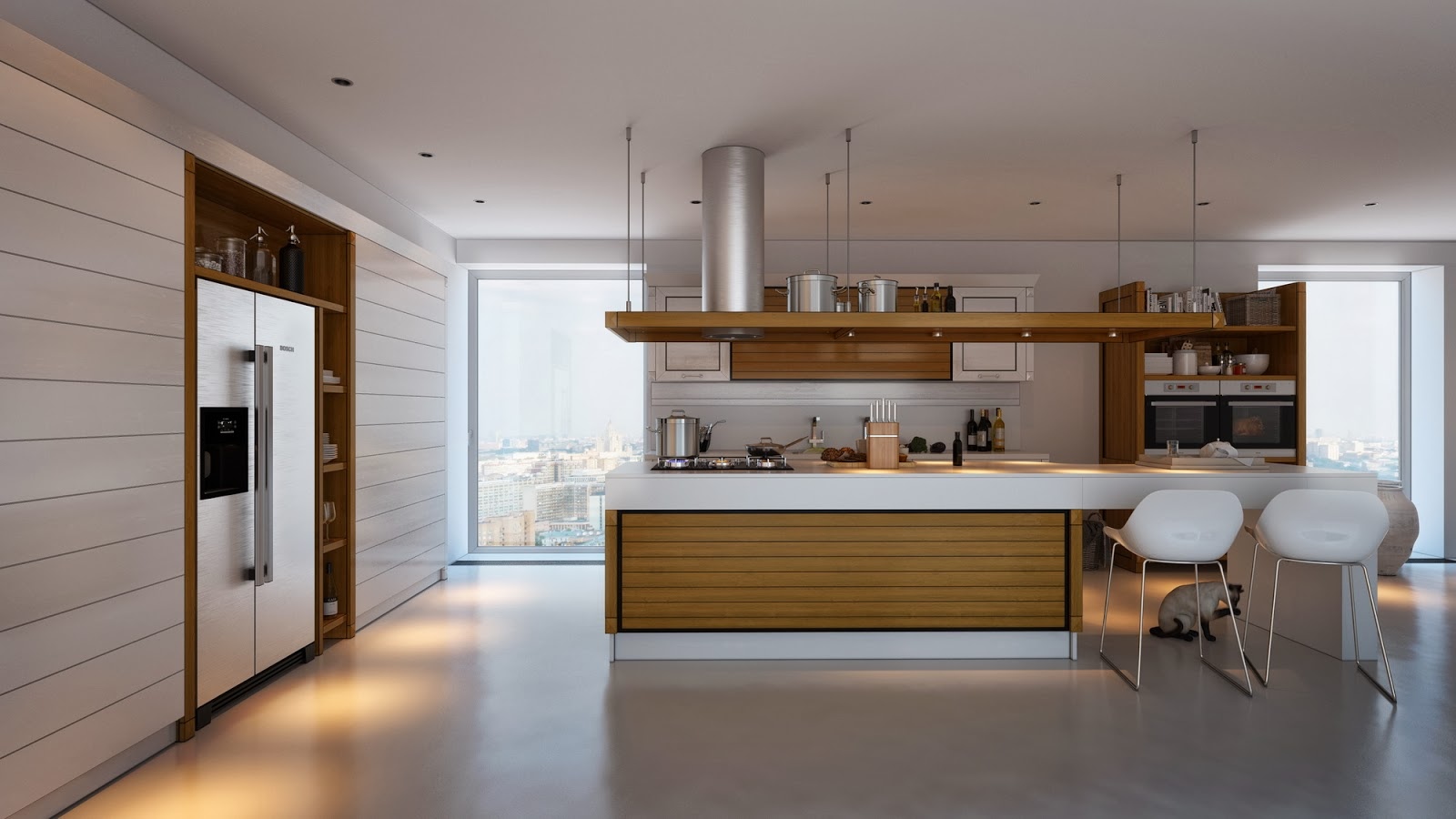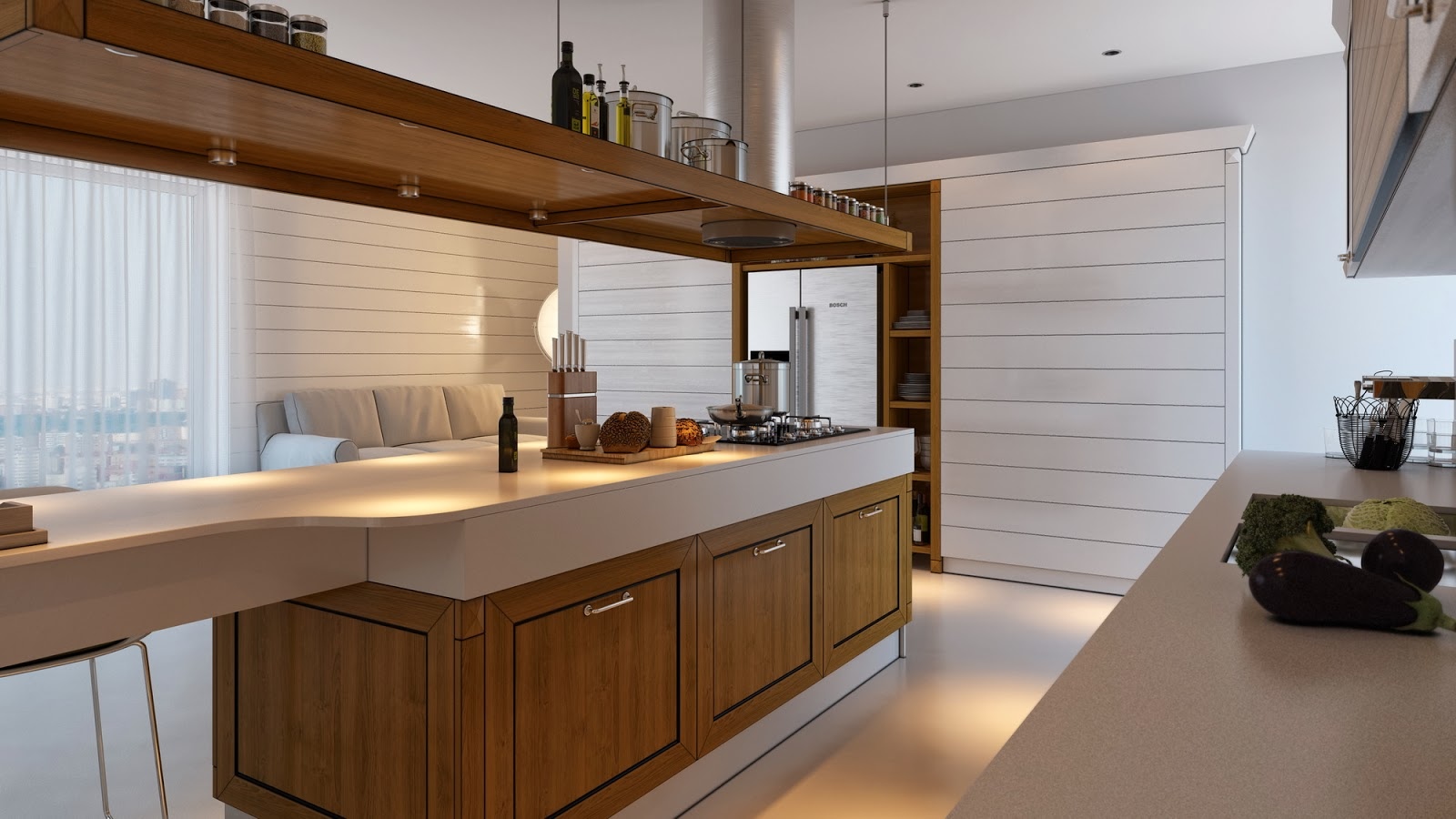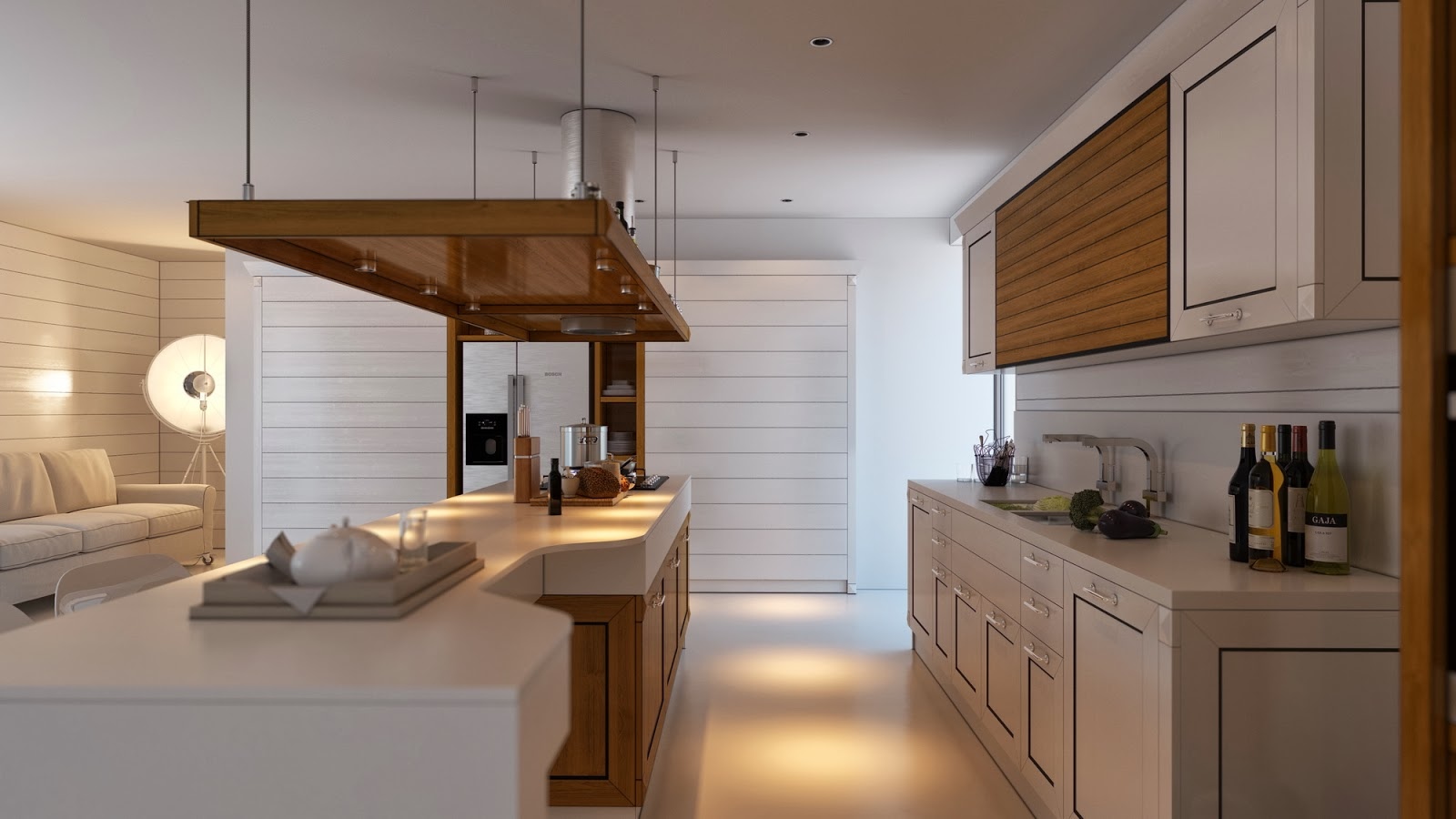 There is not lots of decoration to beautify this kitchen design. It looks beautiful with its simplicity. As you can see, all the feature and furniture was arranged neatly, and it so good for showing the comfortable feel when cooking here.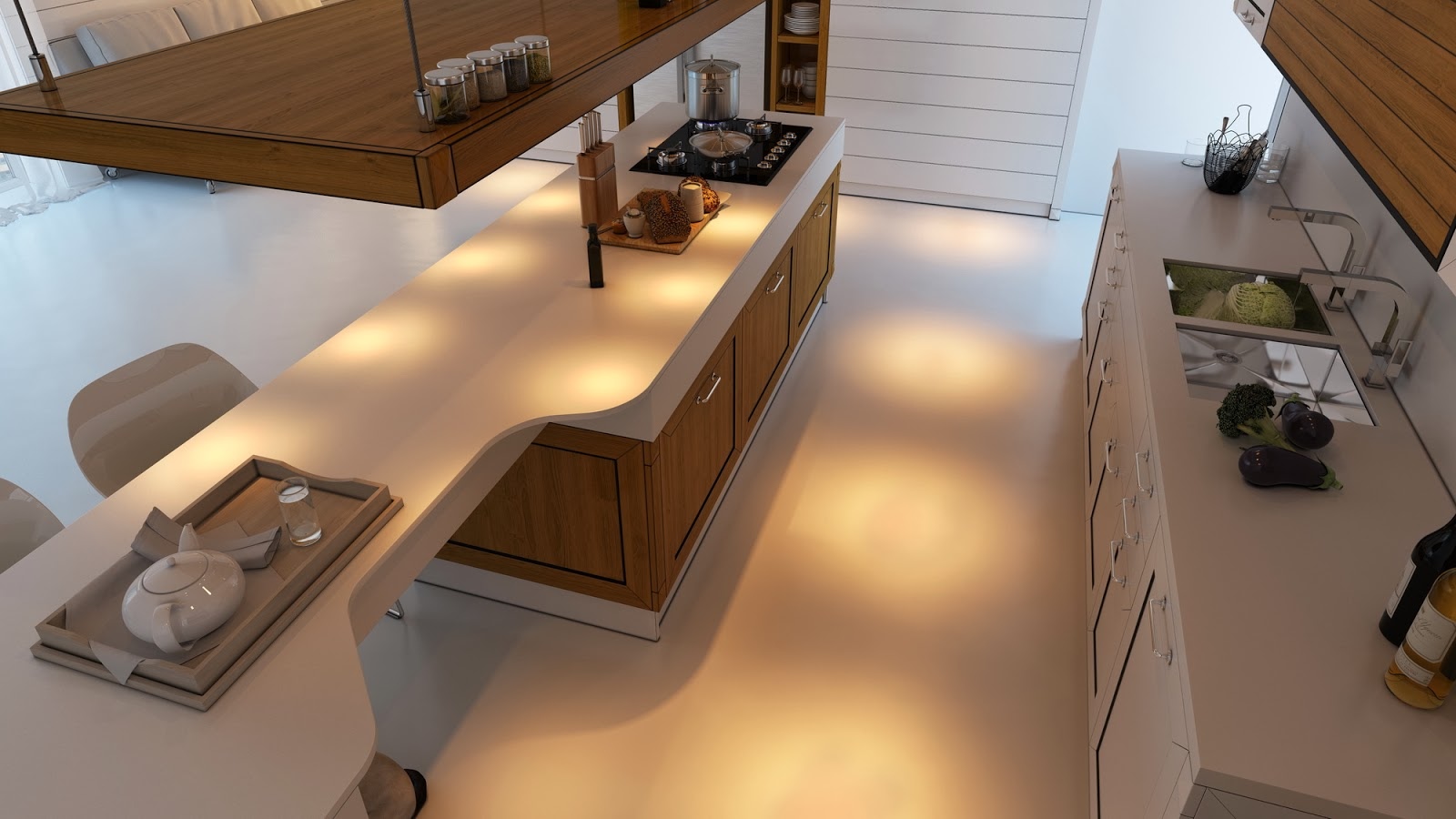 If you want to decor it for the night time, you can decorate it with the lighting feature that can give the romantic or dramatic feel. It can make an unforgettable moment while your dinner time.
Dark kitchen interior design ideas
If you want to have a luxurious feel in a minimalist kitchen design, you should try this kitchen theme that applies dark color shades in it. It will be better to use glass material if you want to make it real. But, it also possibles if you want to use the other material that you think enough about it. But, you still have to prepare the furniture and feature to fill it. Do not make it too complicated, because it might damage your elegant look.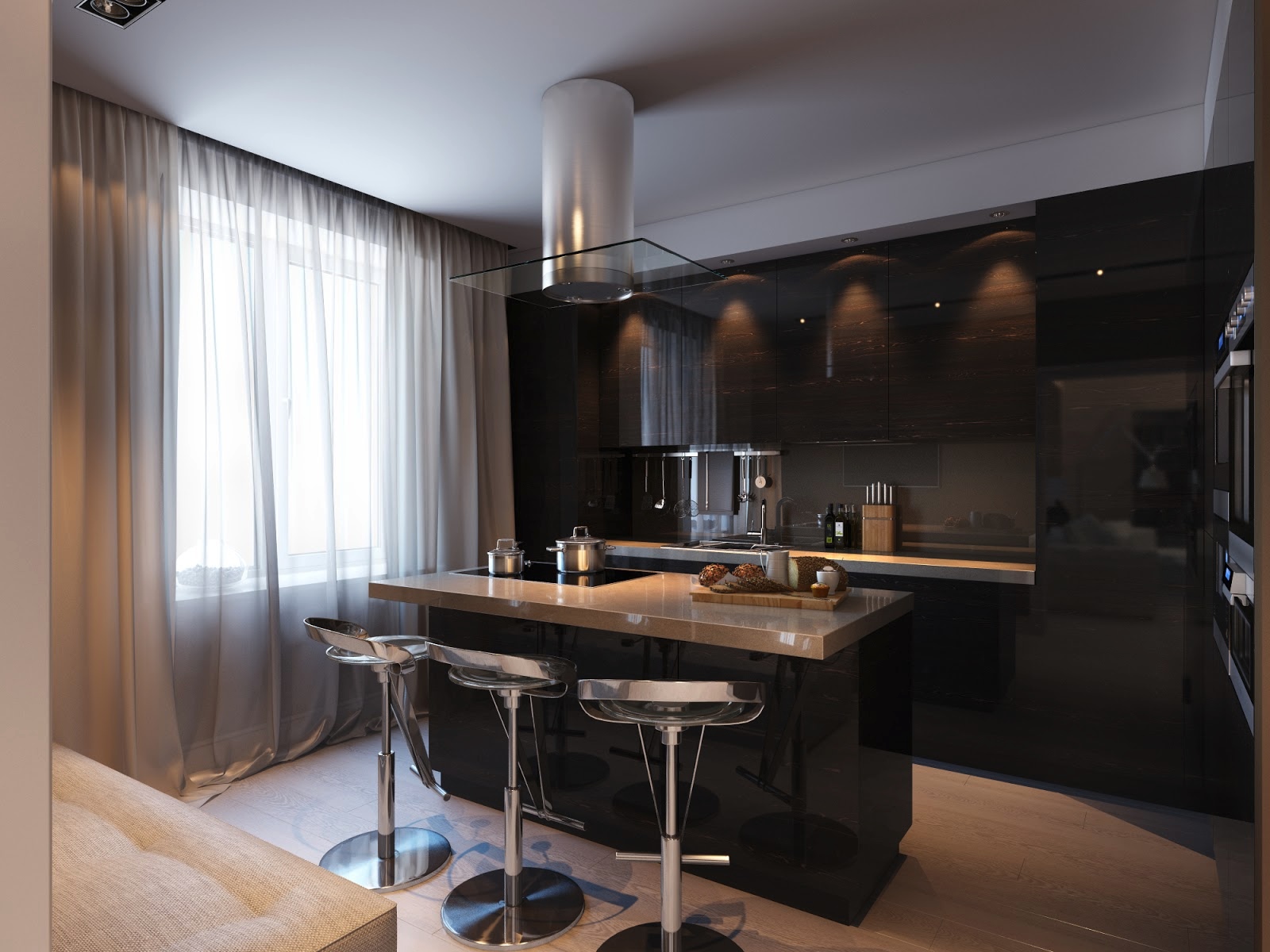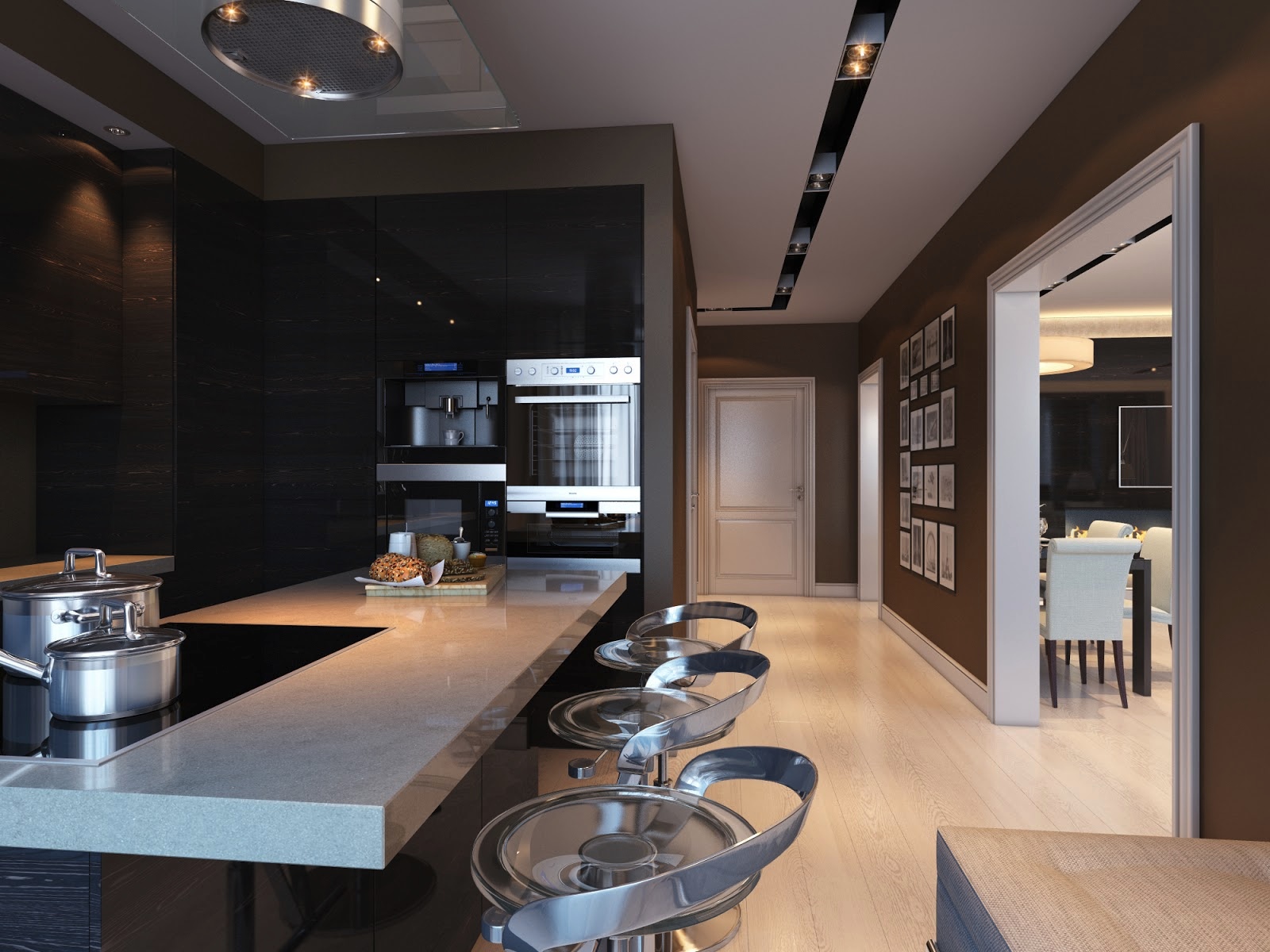 A dark kitchen needs lots of light to support your cooking activity. So, you have to make sure that the lighting feature that you were provided is enough for it.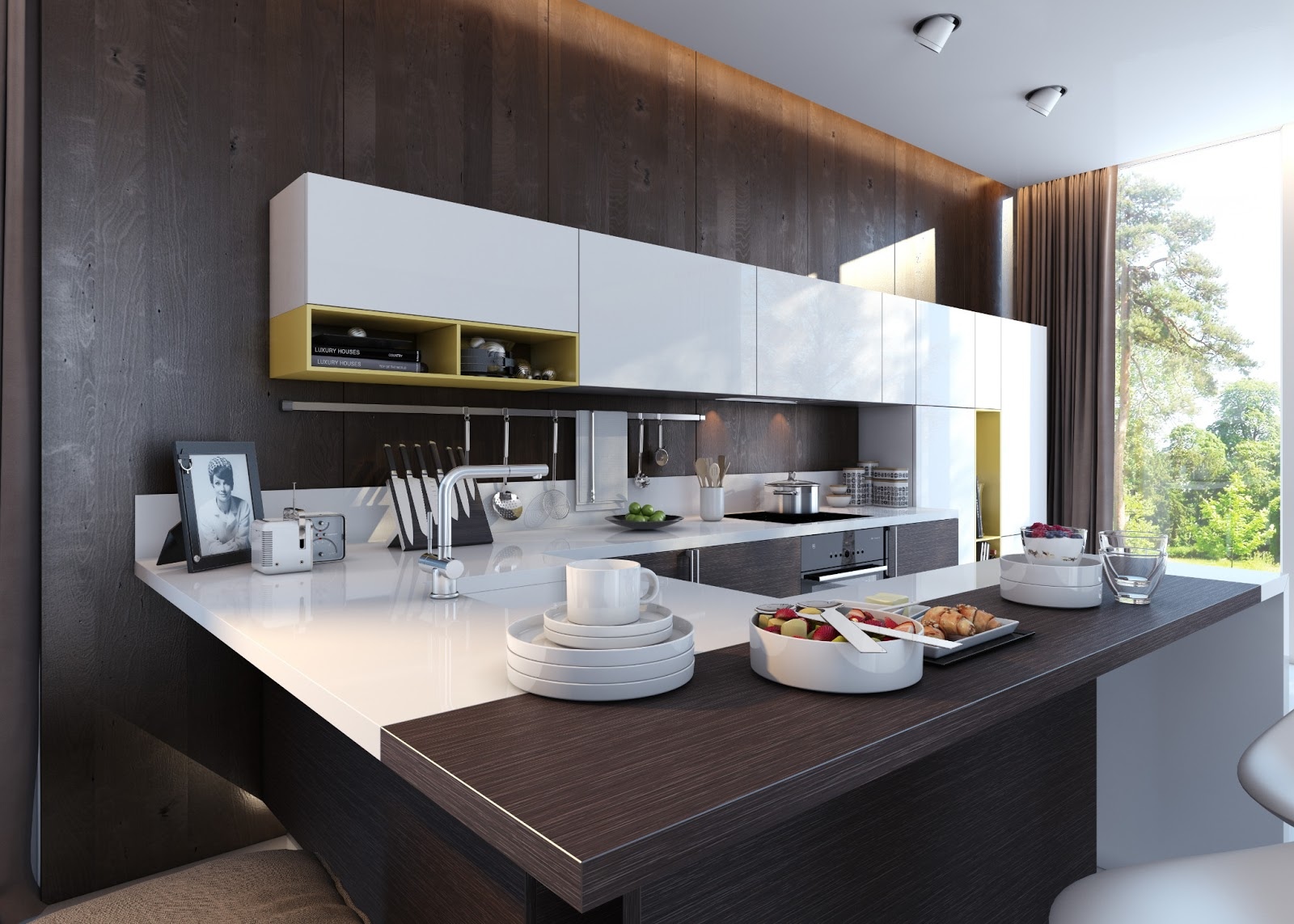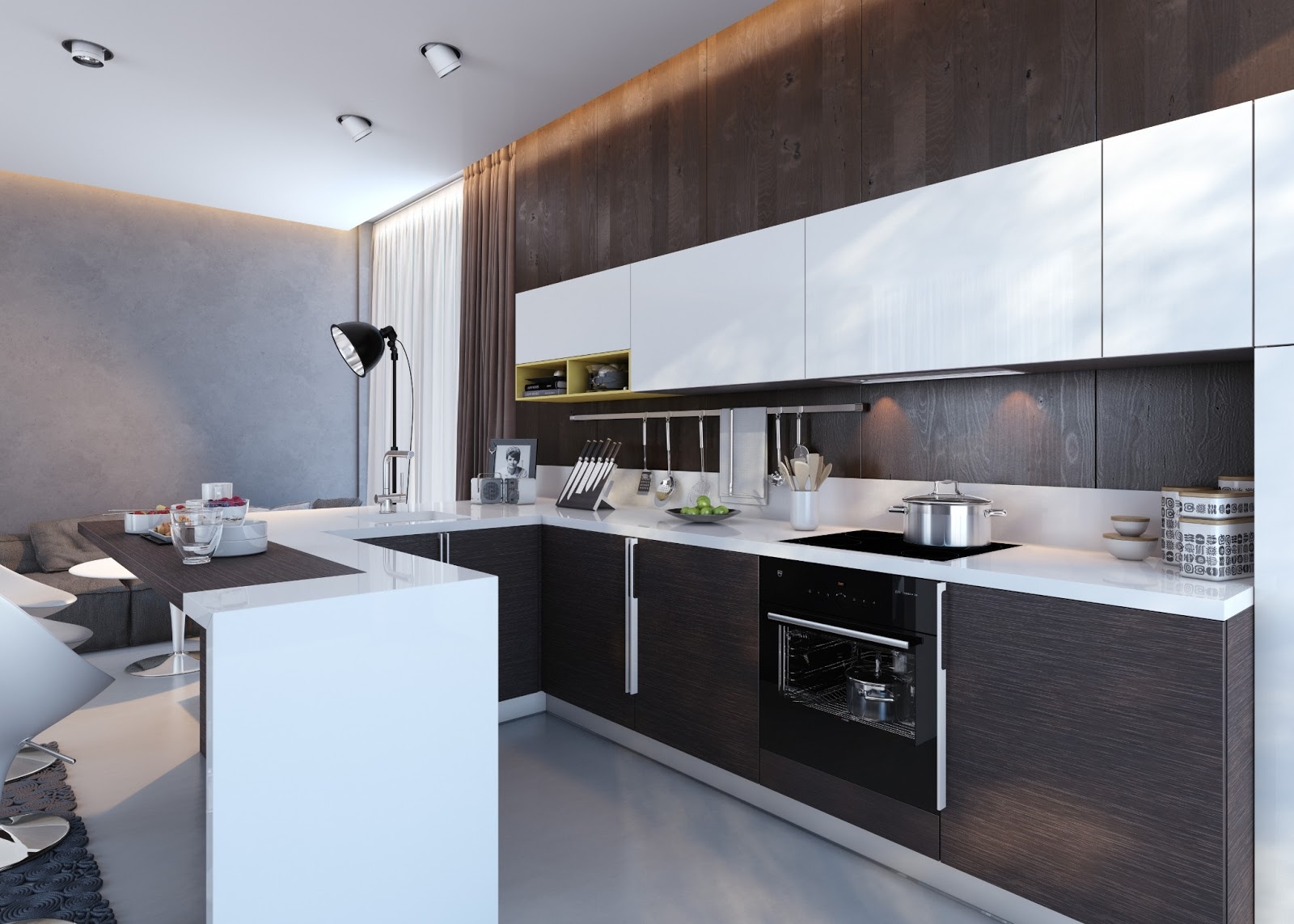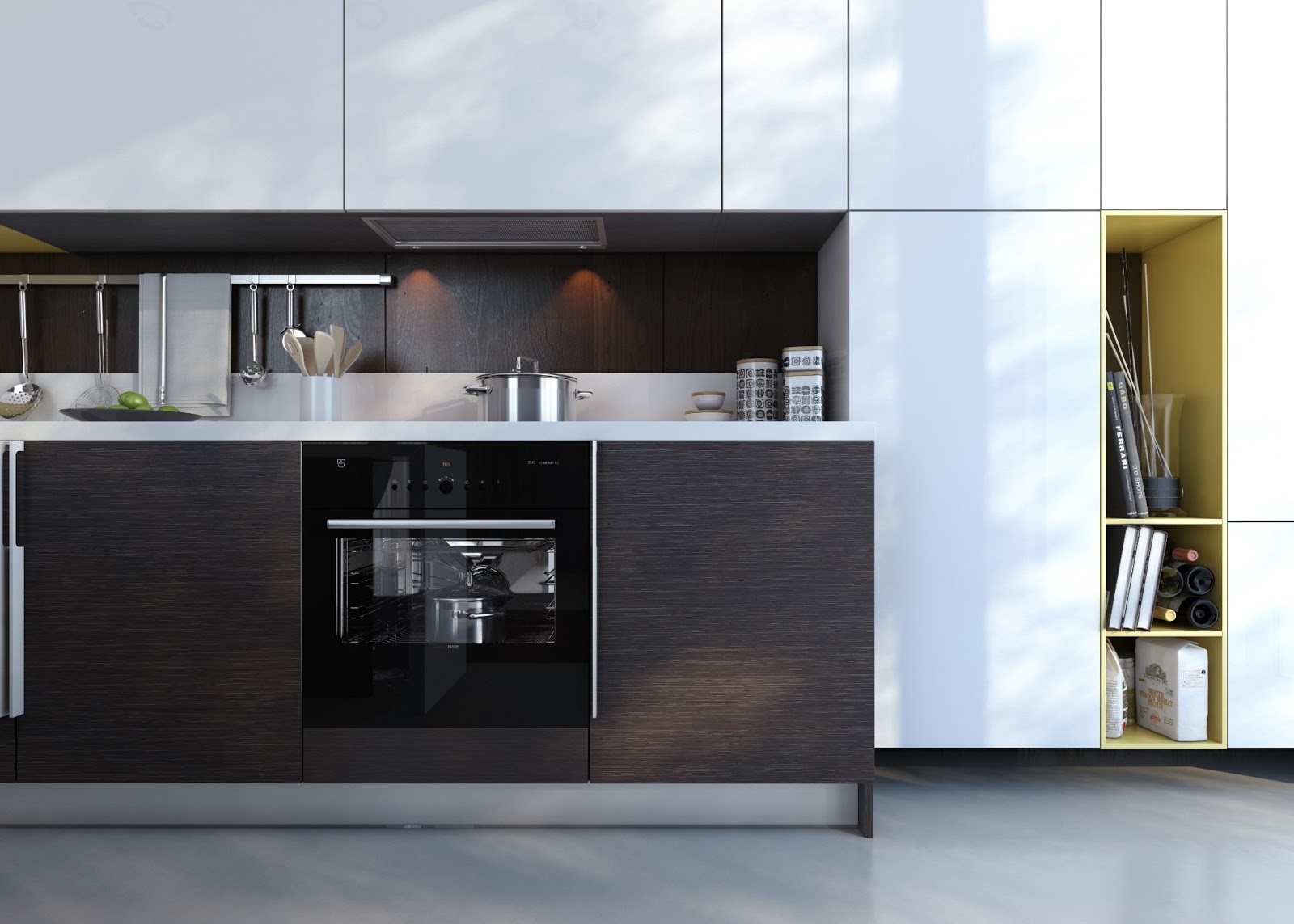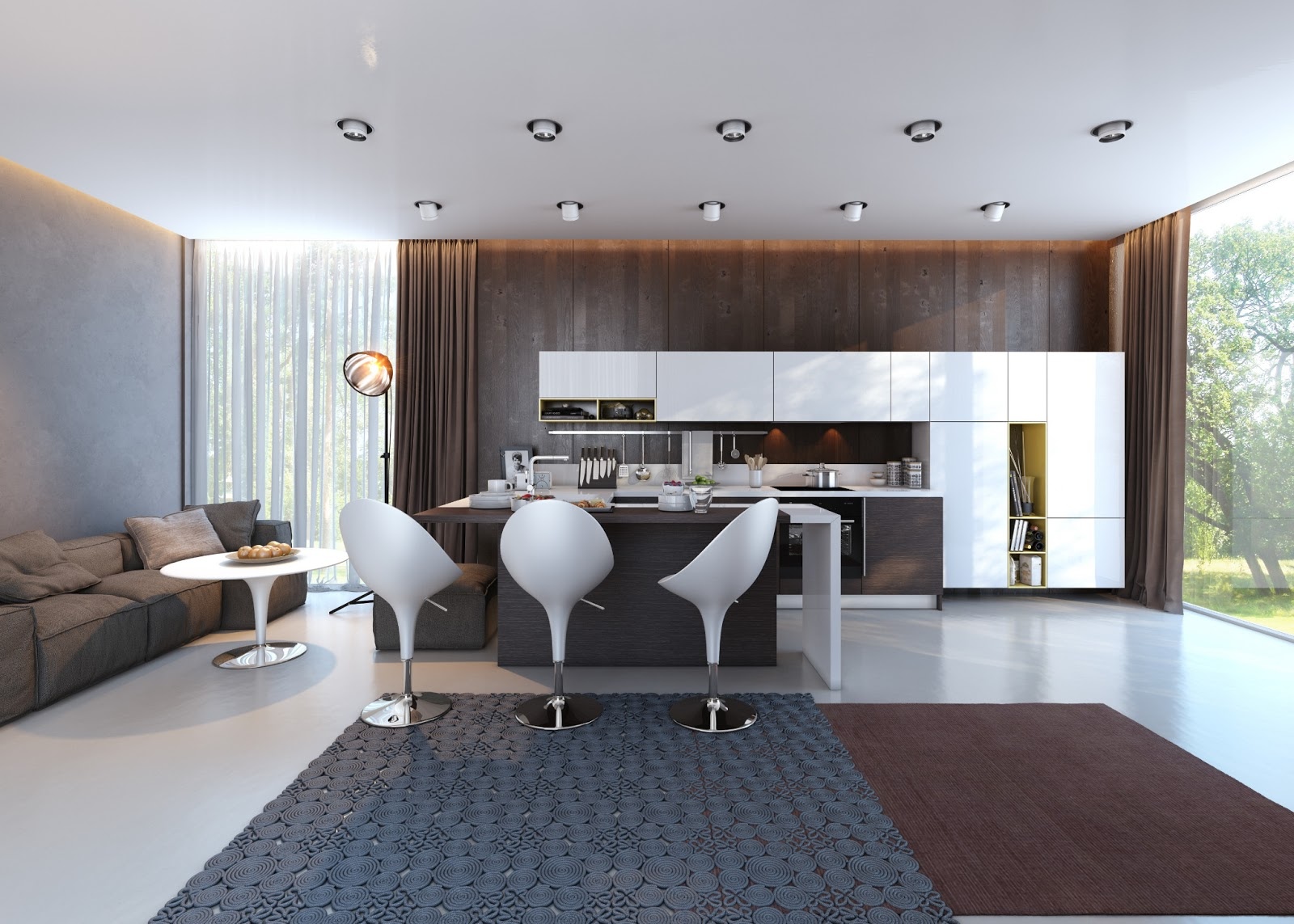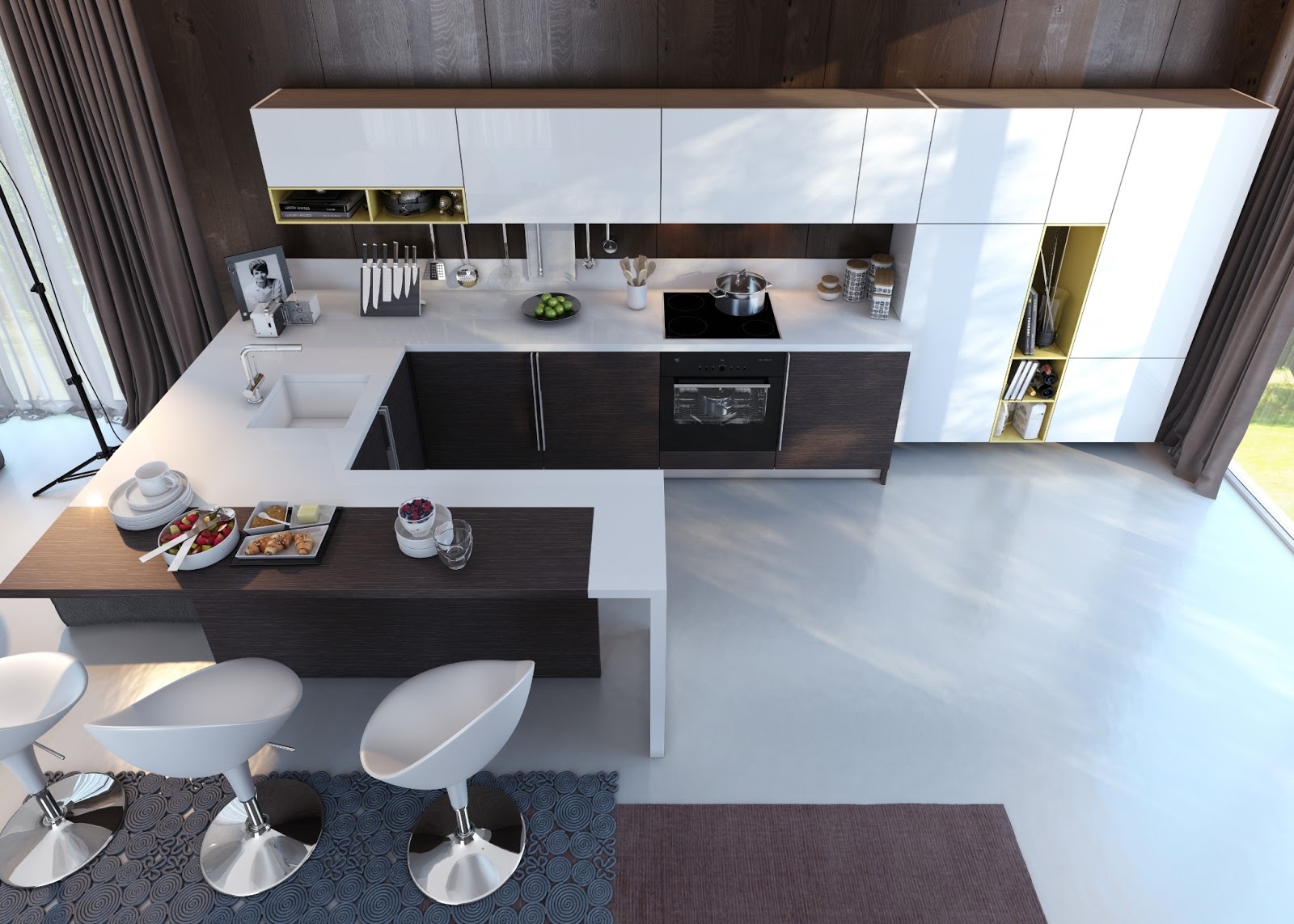 From this minimalist kitchen design that has different characters, which one do you prefer? Find more interesting design here.