Roohome.com – A Scandinavian loft apartment interior design below makes perfect floor plan from the wood material that cozies for a residence. The use of white as it color paint makes the room be more spacious and feel fresh. But, for the furniture, the designer use modern design with the neutral color that looks sweet and elegant. Using glass material is one of the great solutions to make your own space feel bigger. You can take a look how designer put some windows here.
Scandinavian living room interior design ideas
Scandinavian style identically with the soft and neutral color shades. It perfects for people who want to get the silent atmosphere in a room. It possibles to blend with the soft lighting and minimalist accent that will decorate it properly. You can play with the color combination that you will use for its space, as long as it does not blend each other.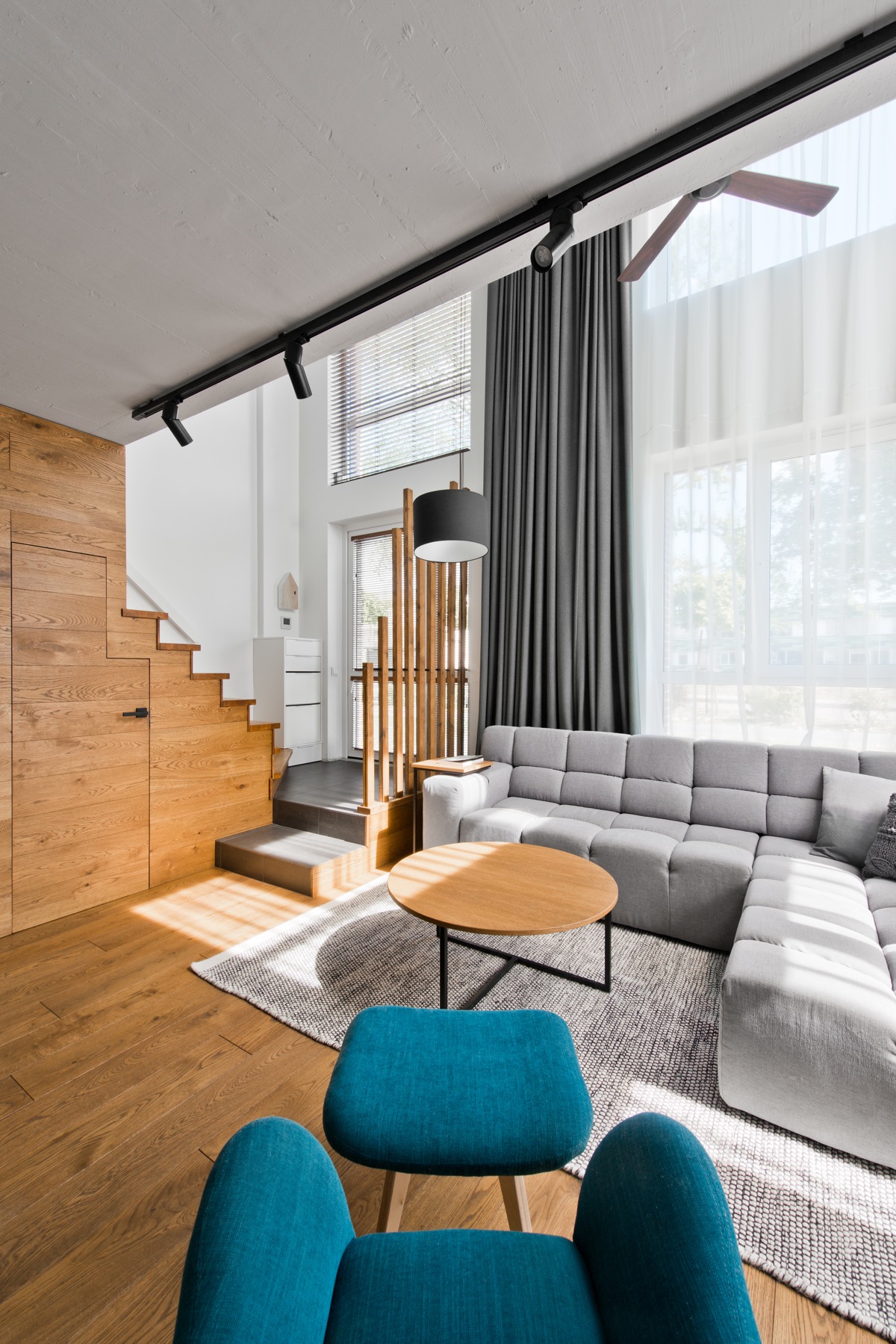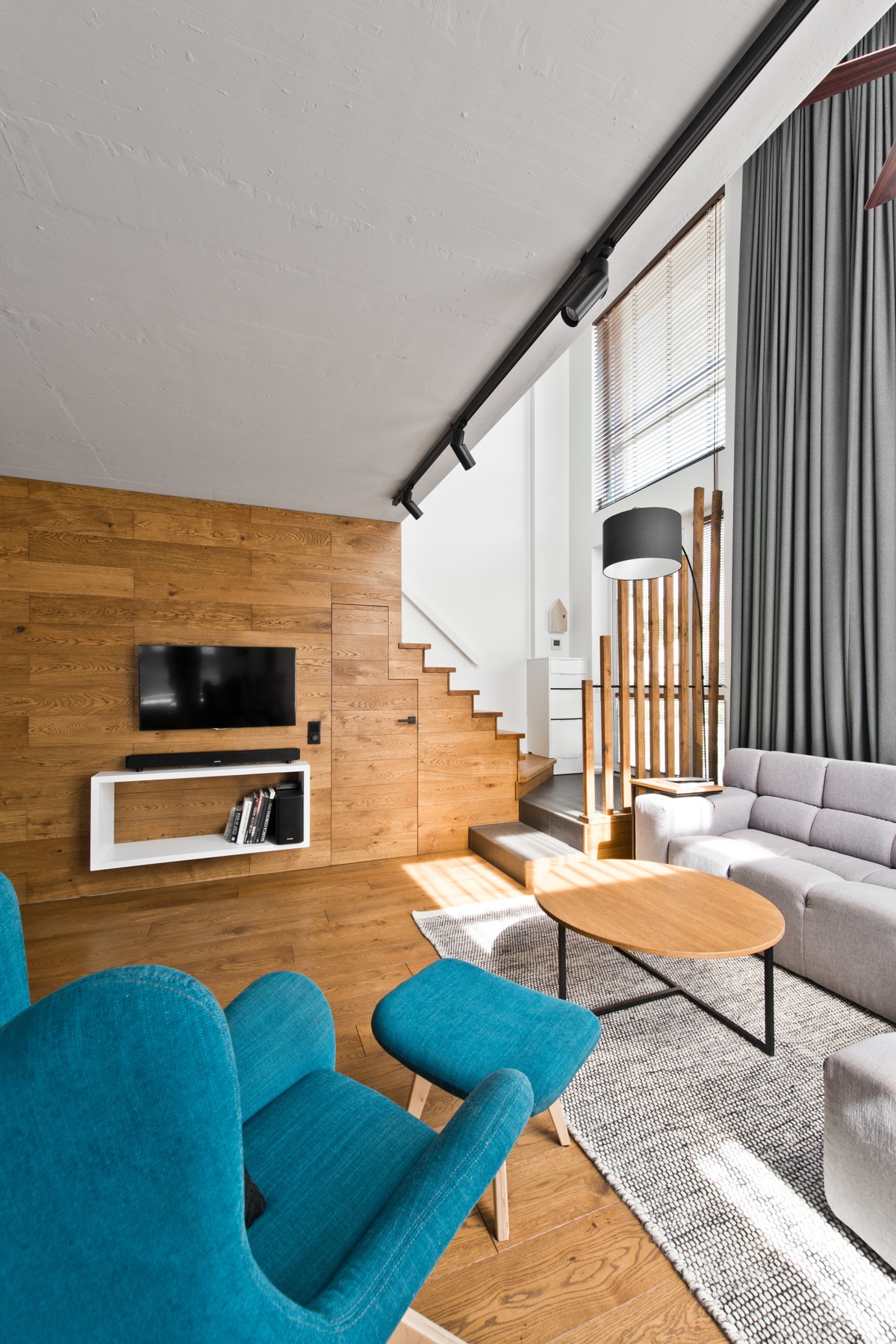 If you live in a country that has a winter season, and you want to make a fireplace, it will be better to use the modern design that simple and not too complicated.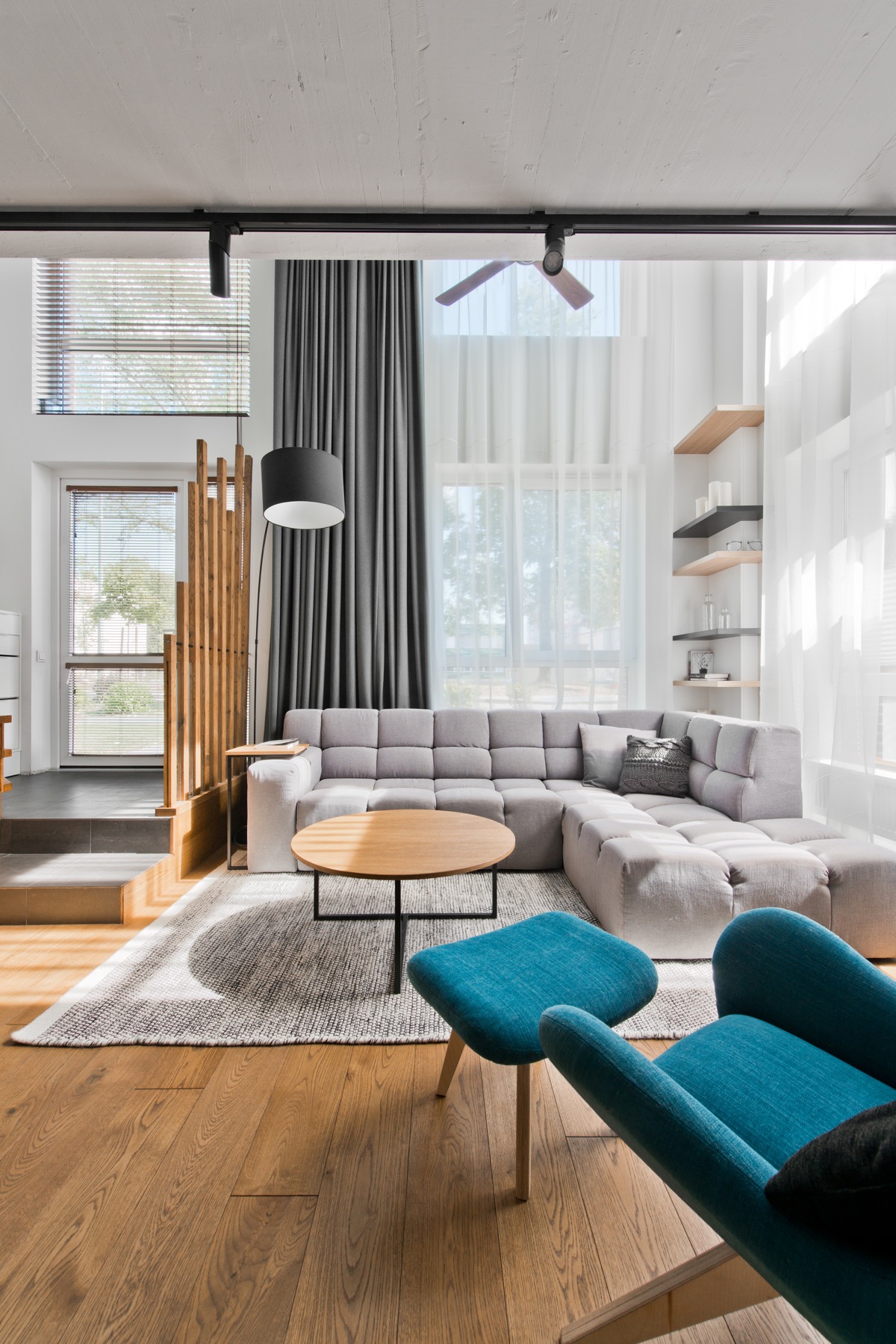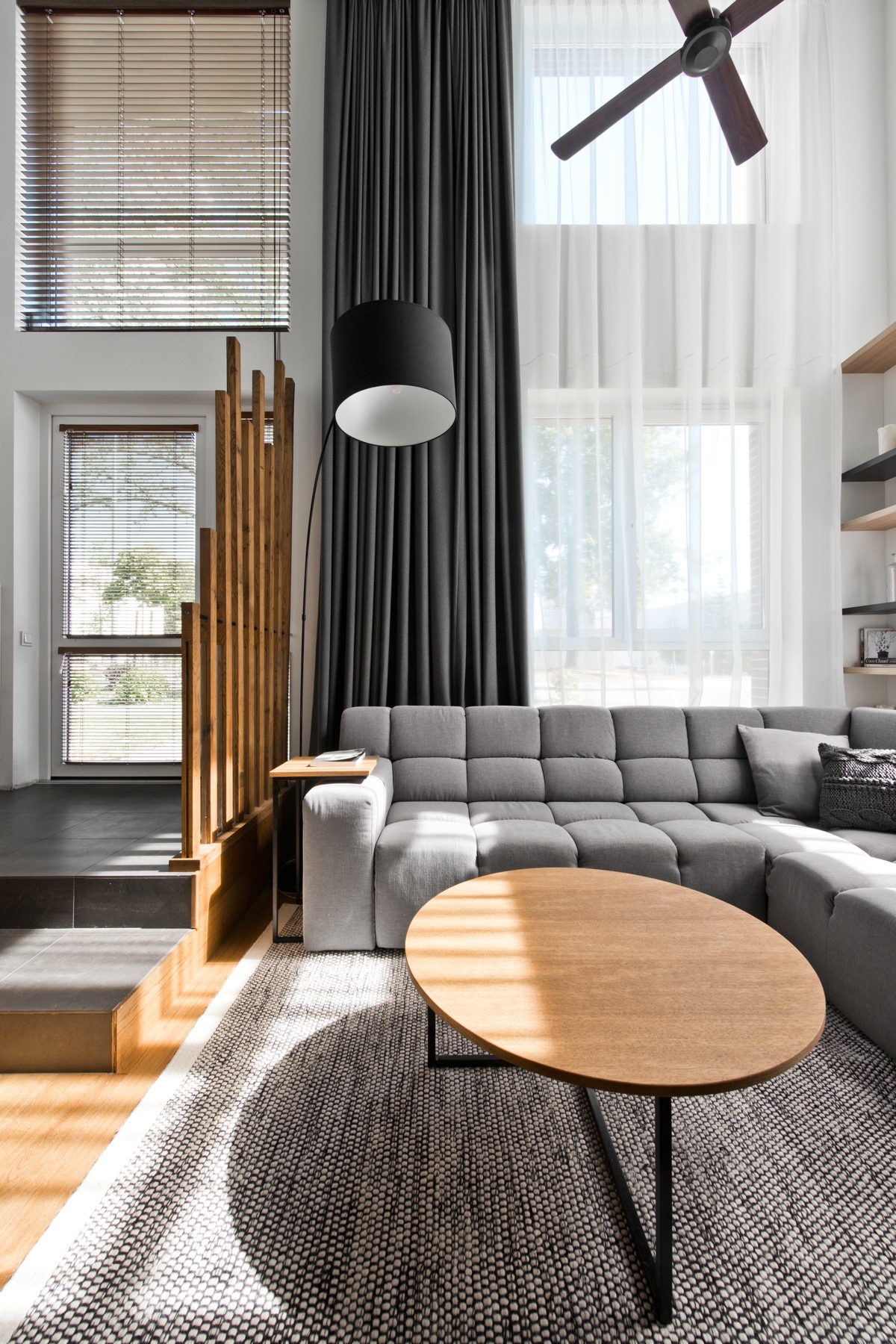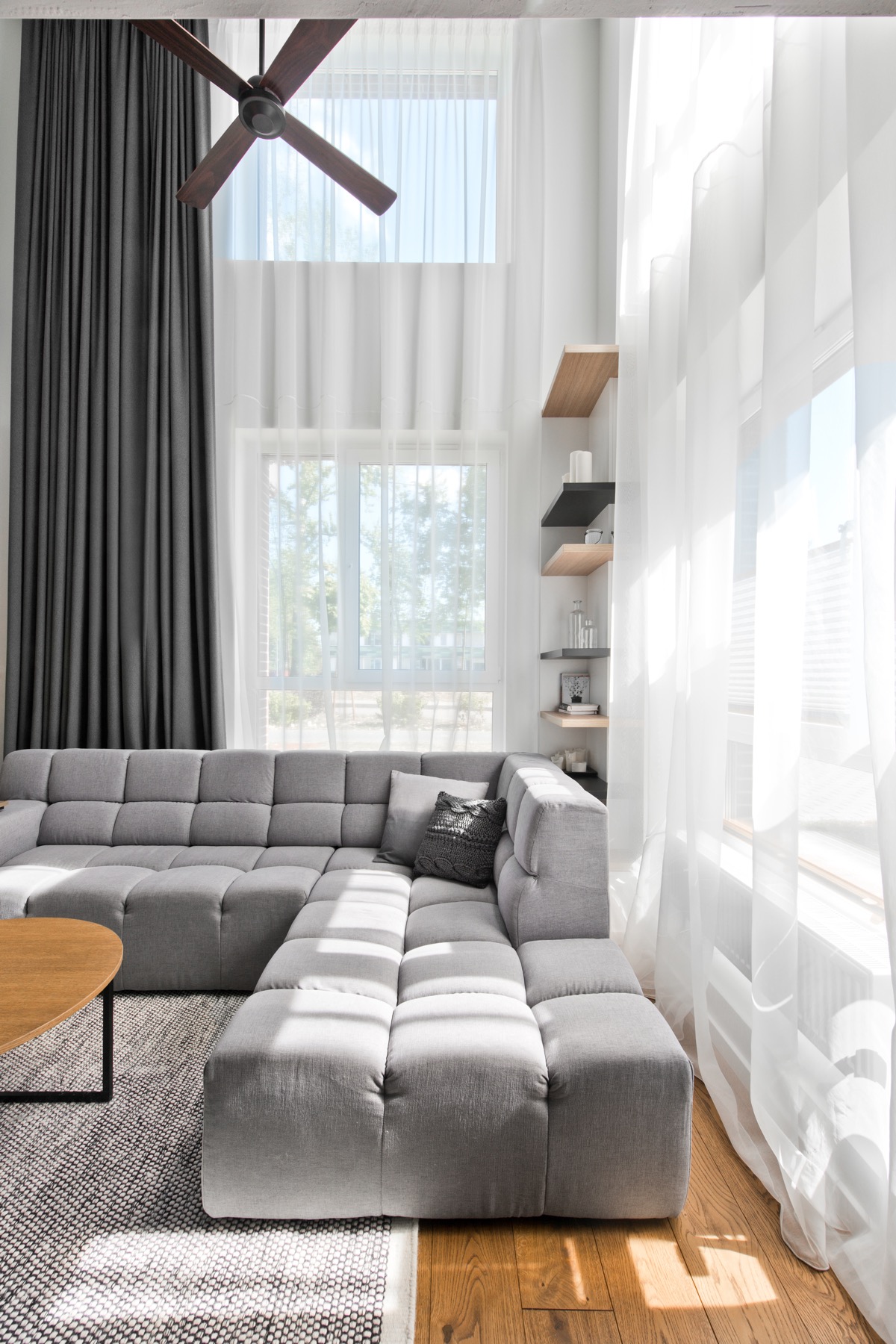 Scandinavian kitchen design ideas
This Scandinavian loft apartment interior design also provides a minimalist kitchen with the white color that soft and elegant for cooking time. It decorates with the unique chandelier with the black color. This kitchen bar looks really nice for talking and eat together with the lovely ones. But, it possibles if you want to add the dining table here. That depends on your favorite style.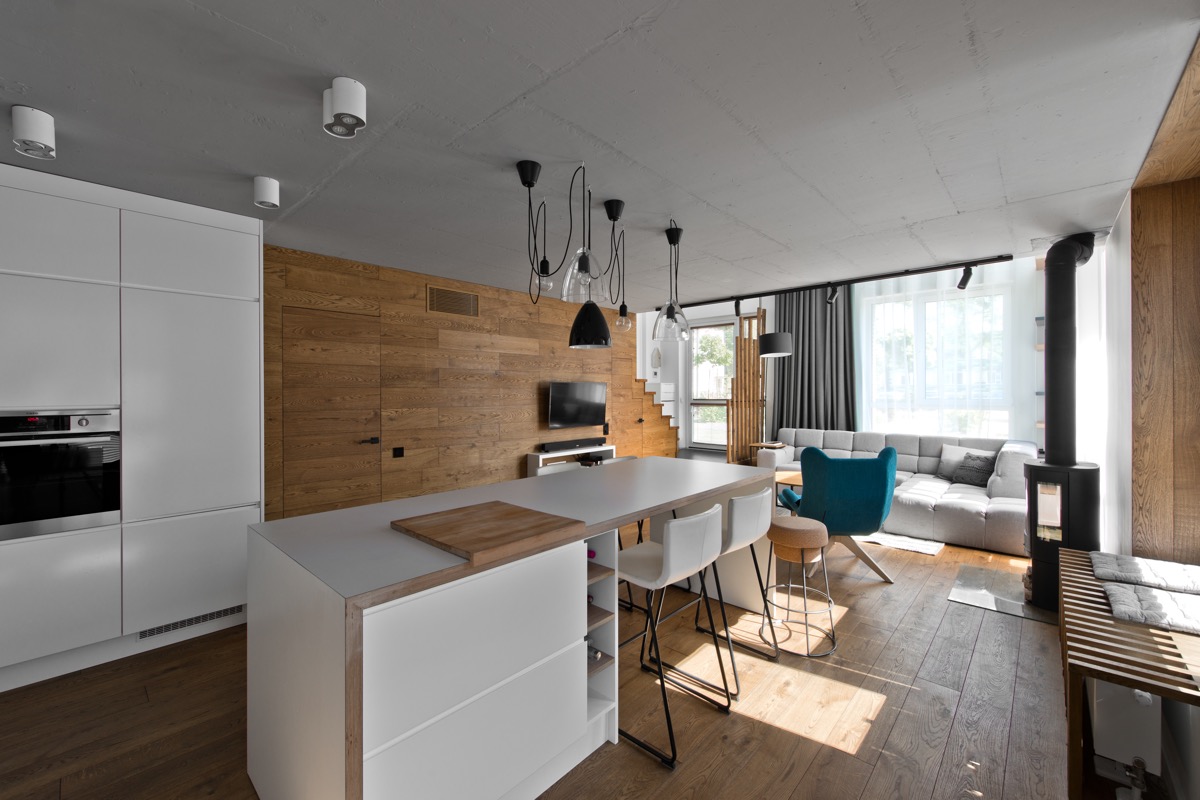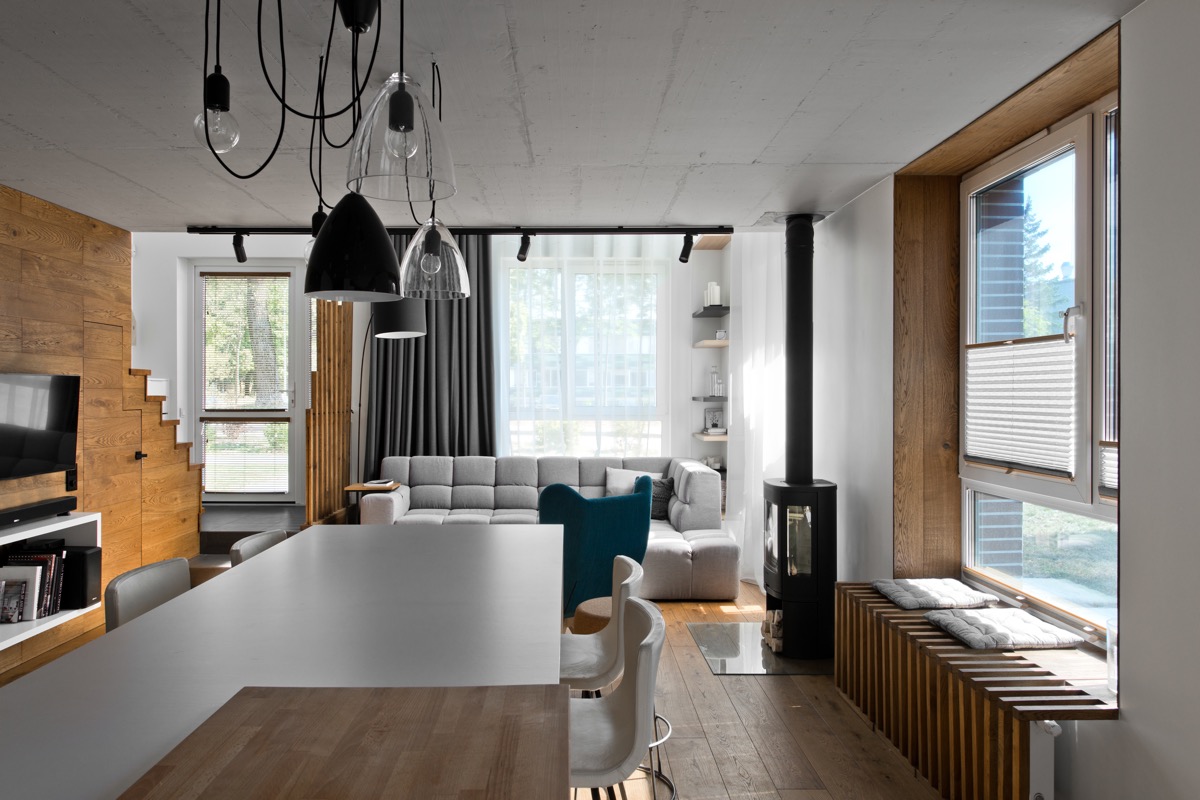 It will  be better to apply modern kitchen set that more practical and easy to clean. It also creates the luxury feel in a residence.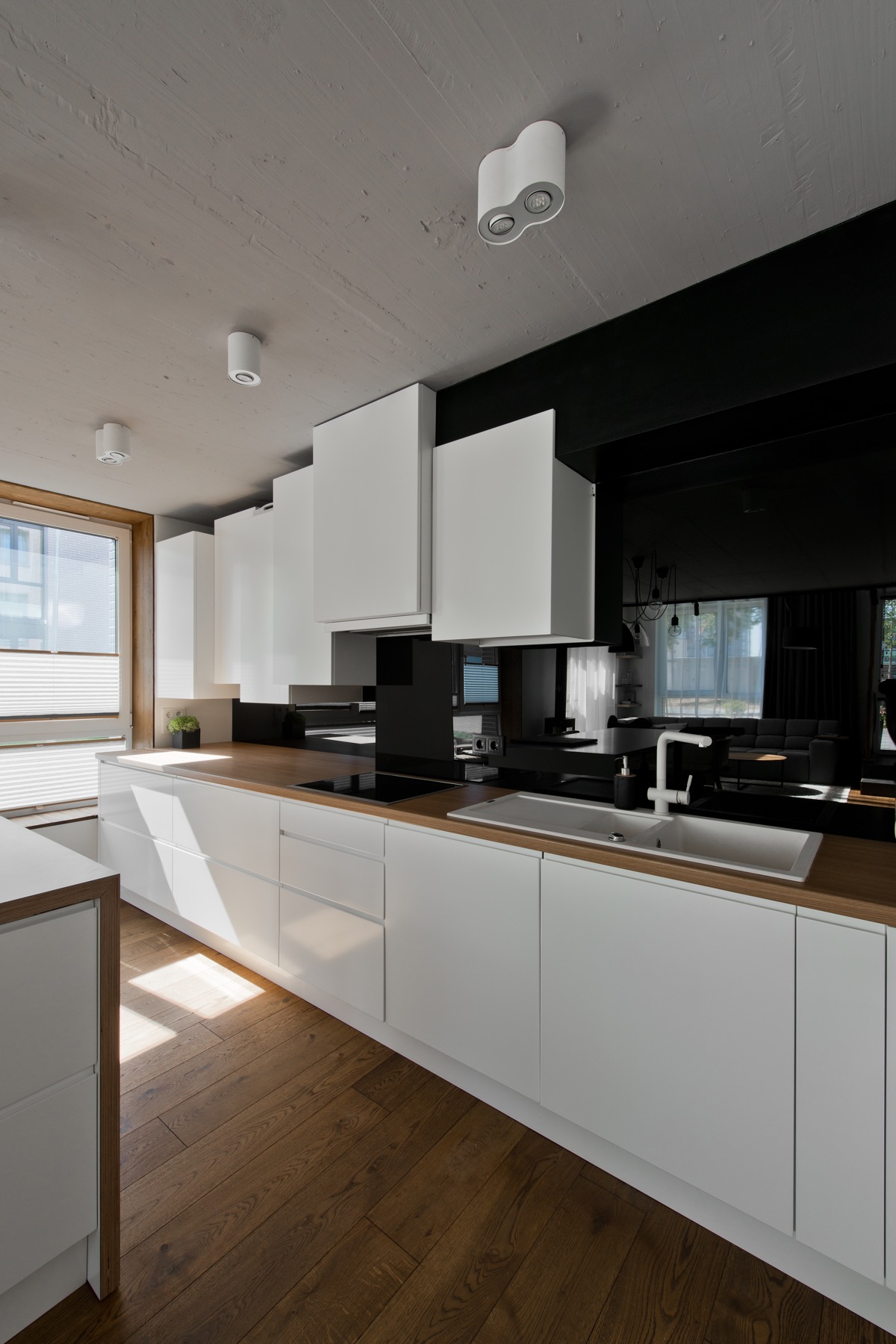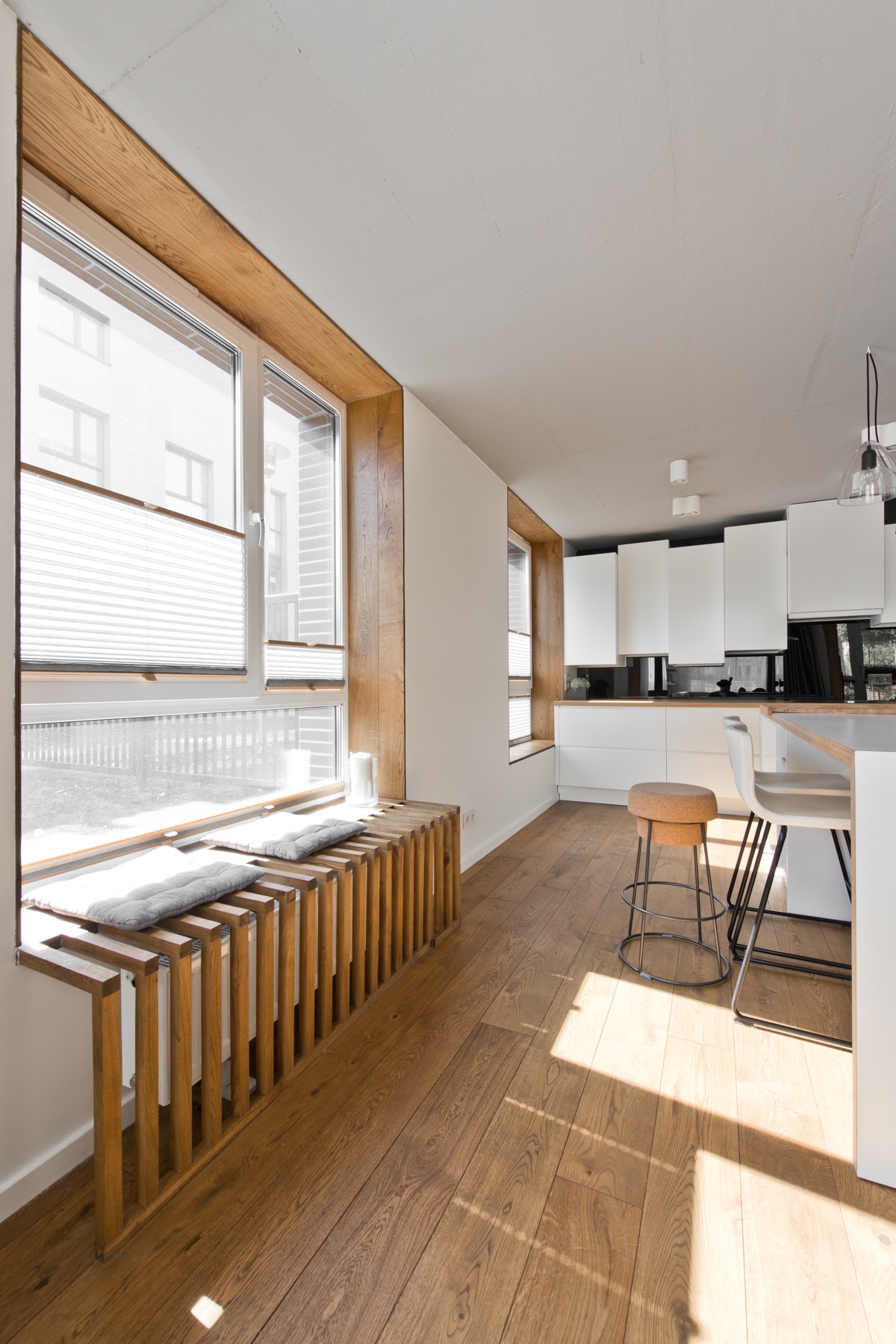 This concept also needs the perfect lighting to support the comfortable feel in a room. If you do not want to use lots of electricity light, you have to add some window that will provide the natural light for it.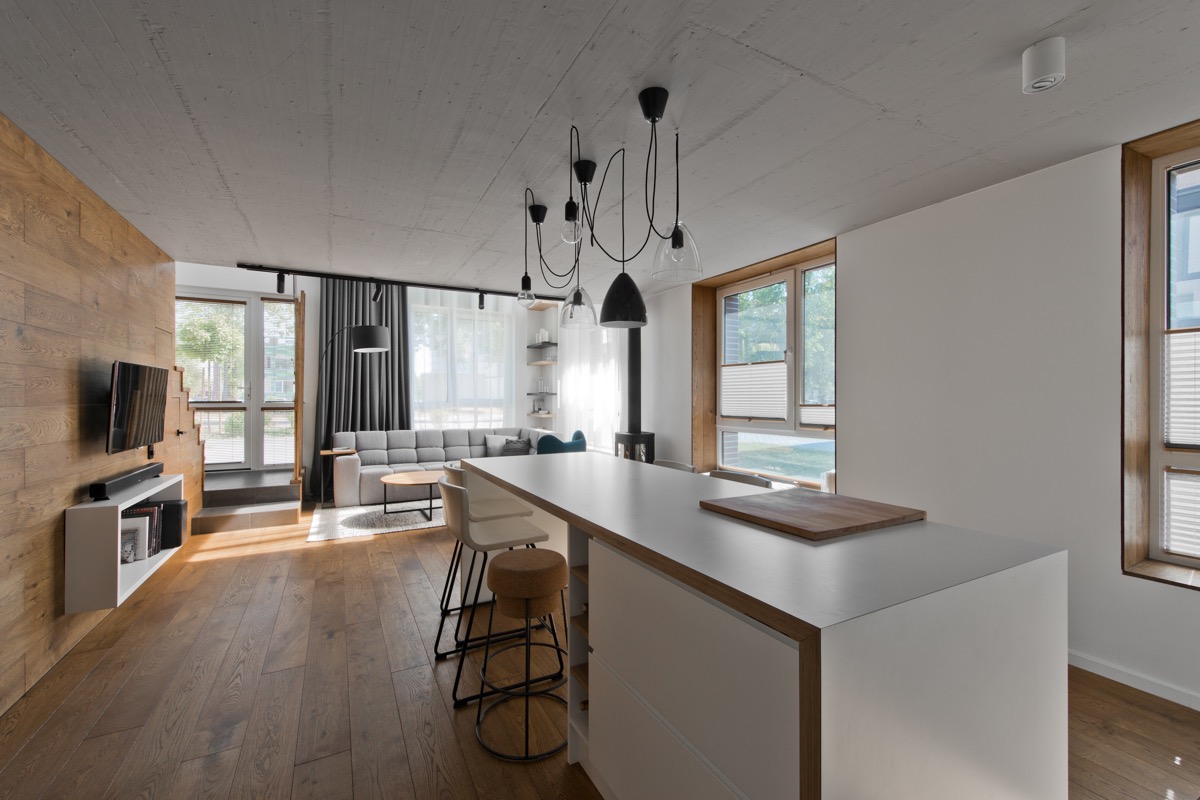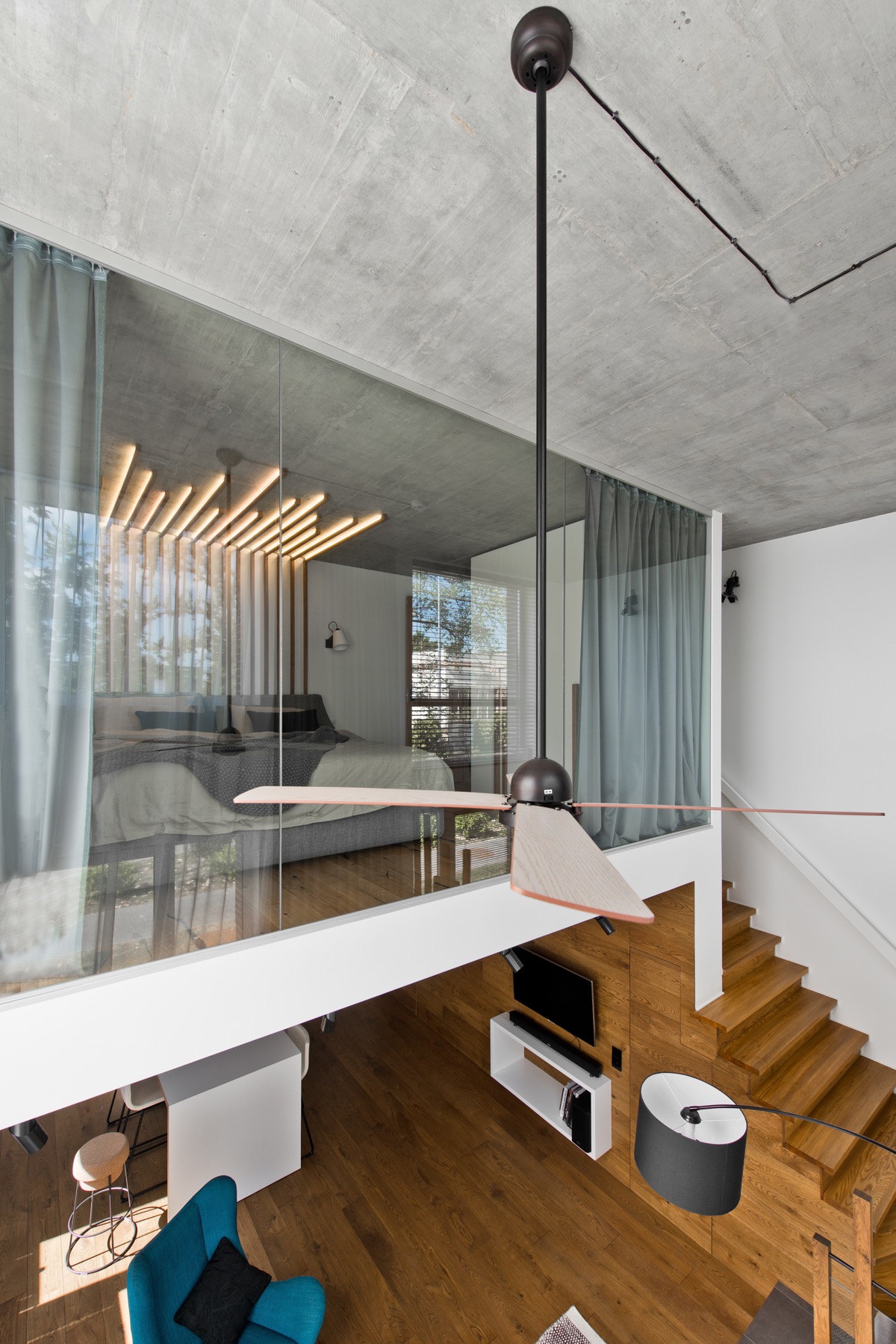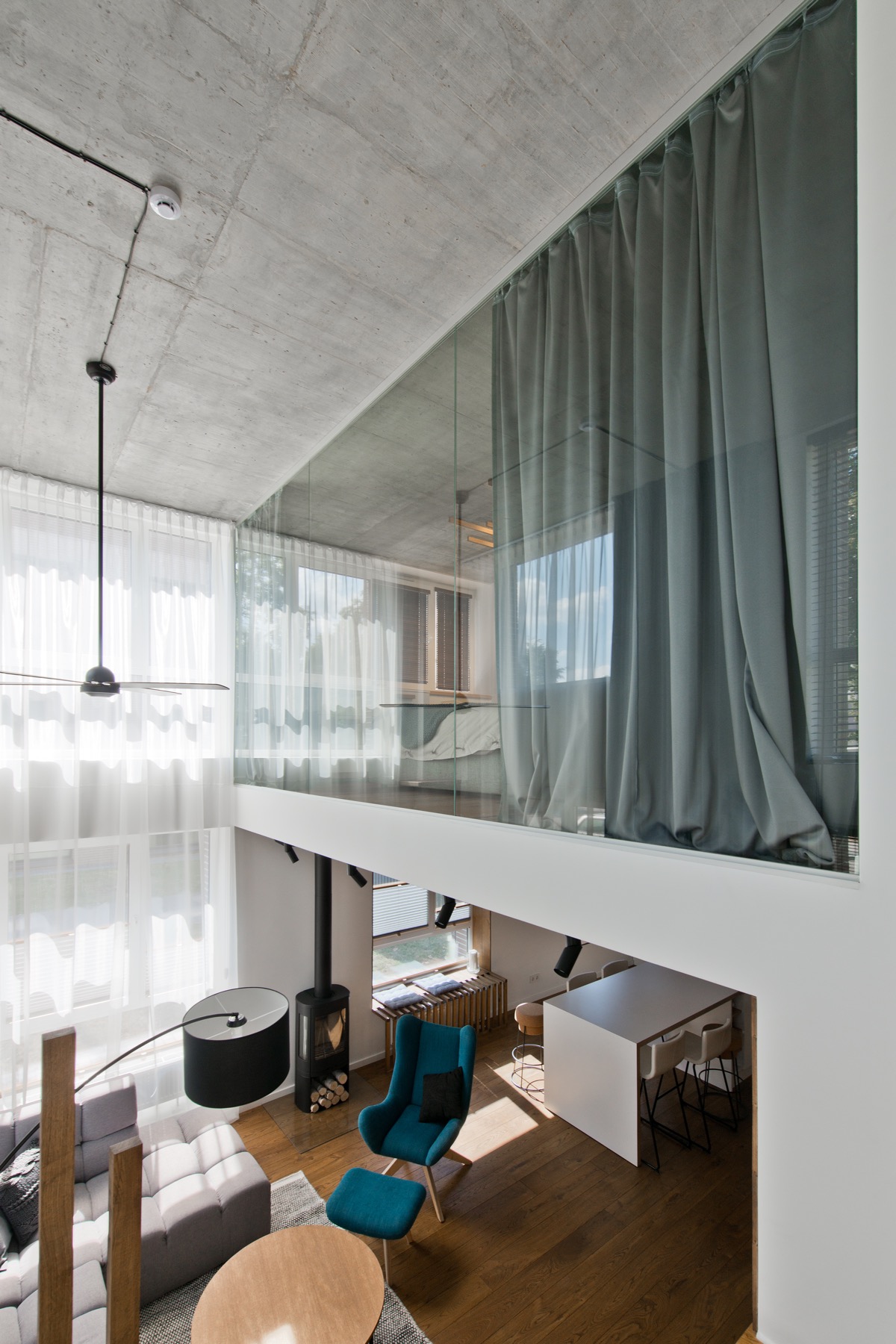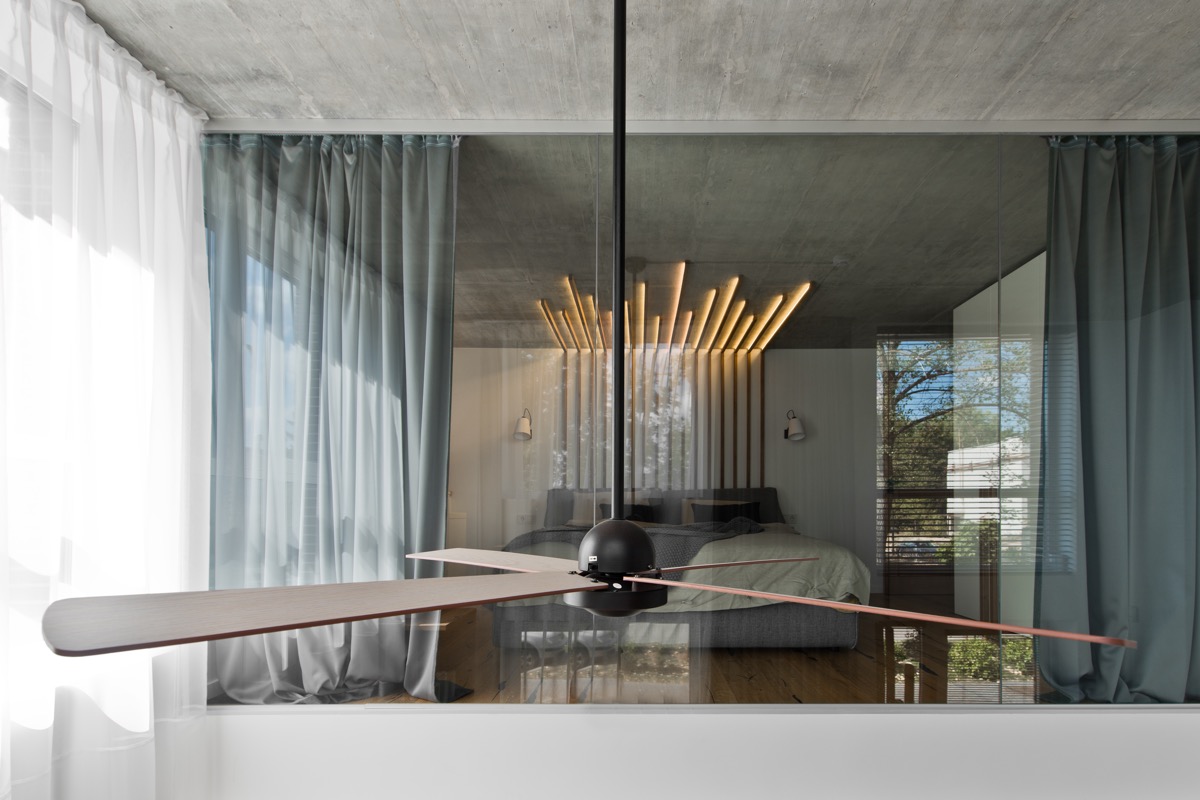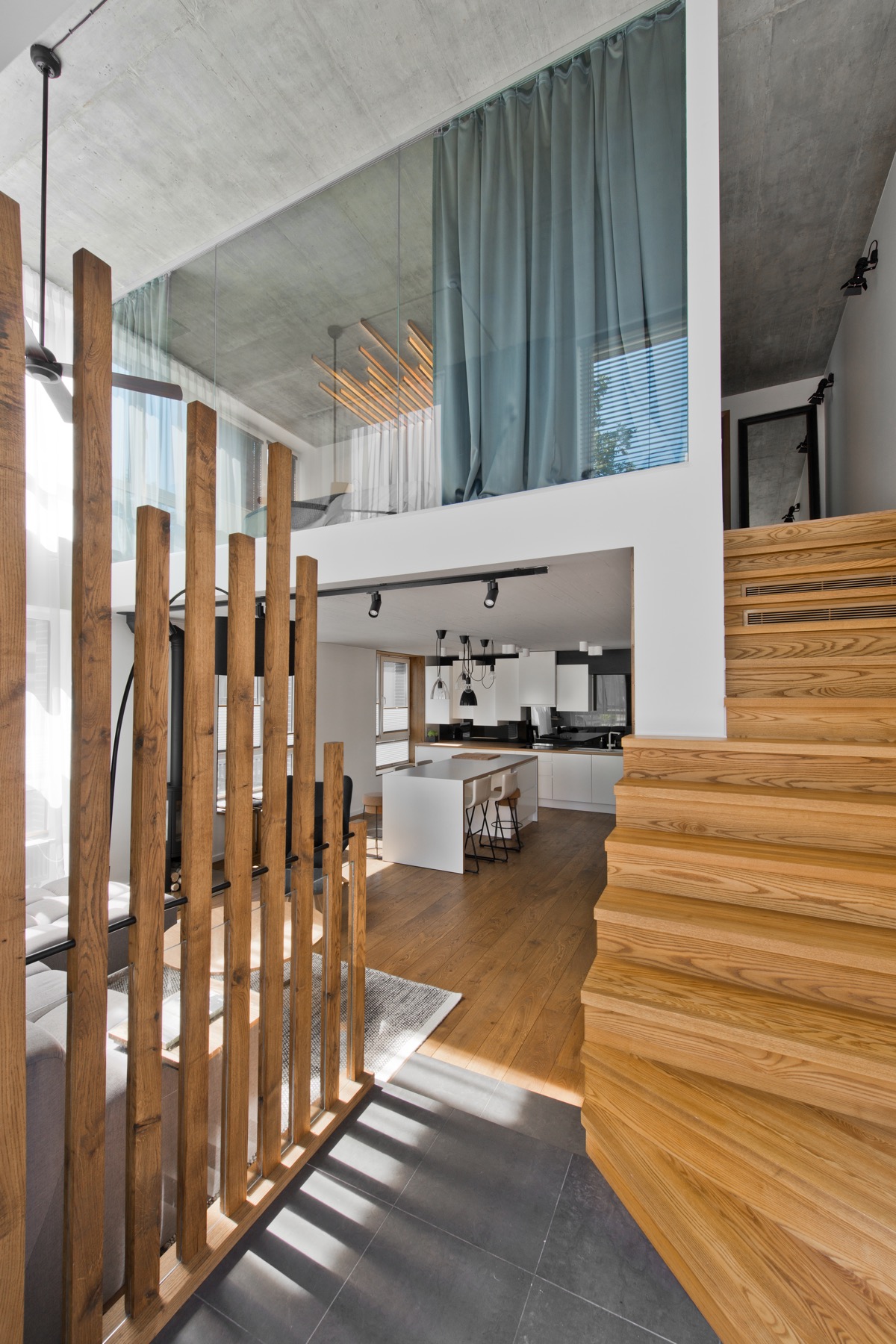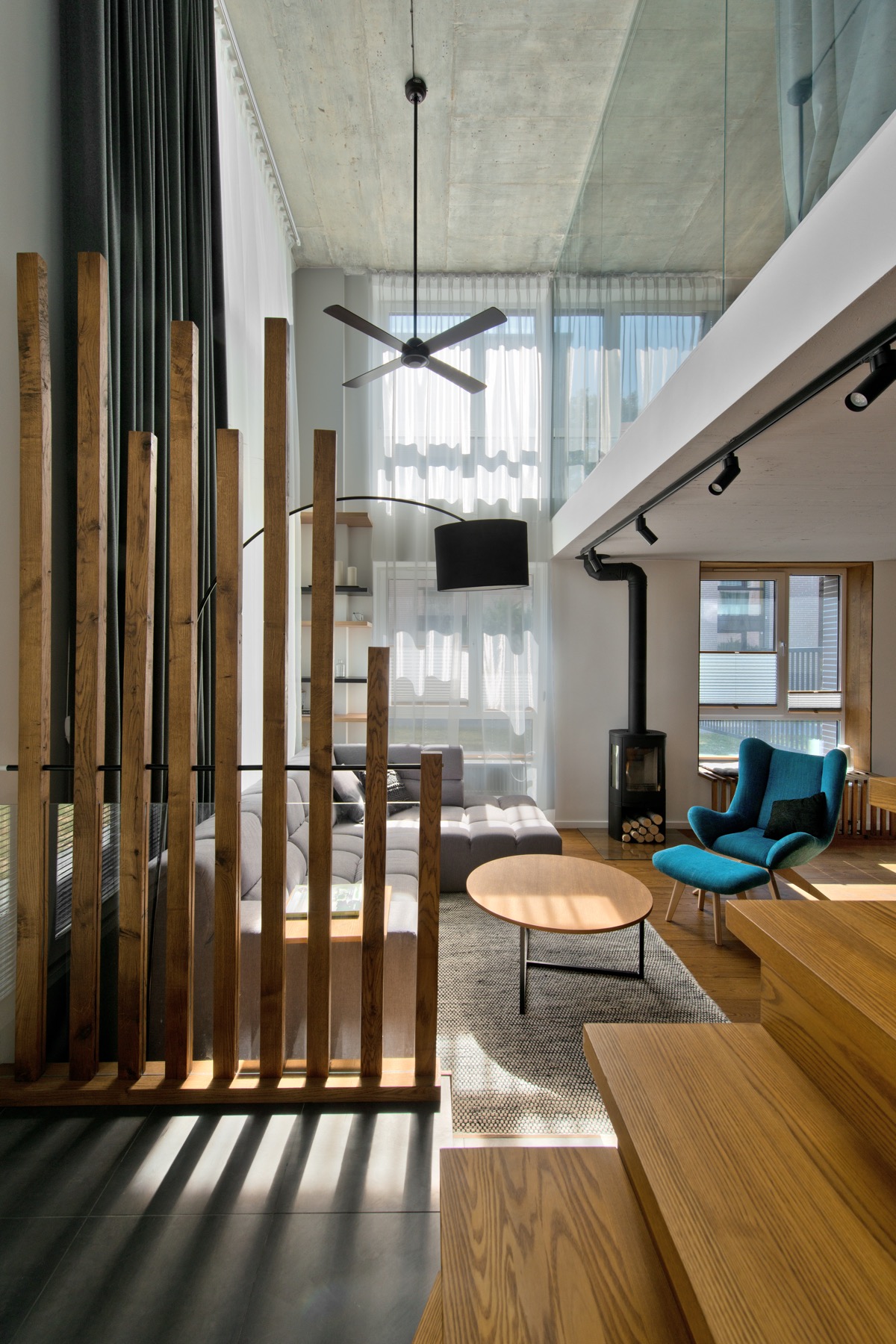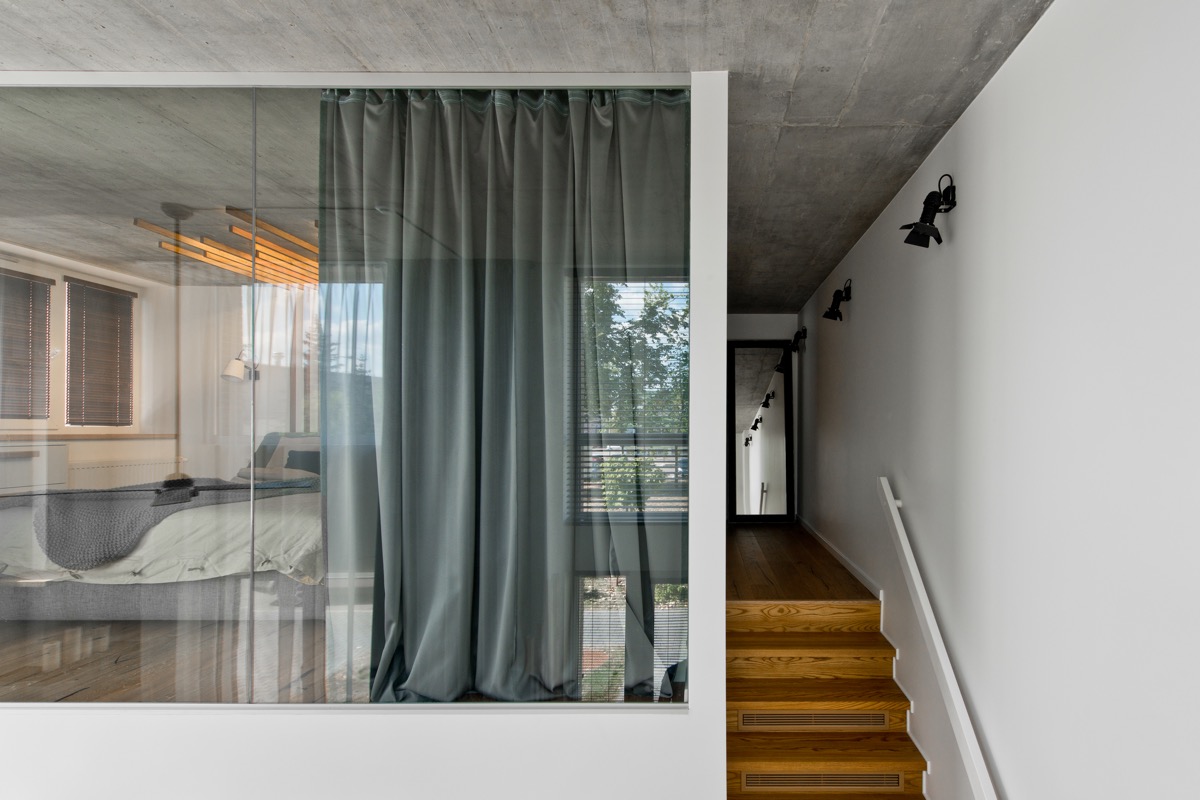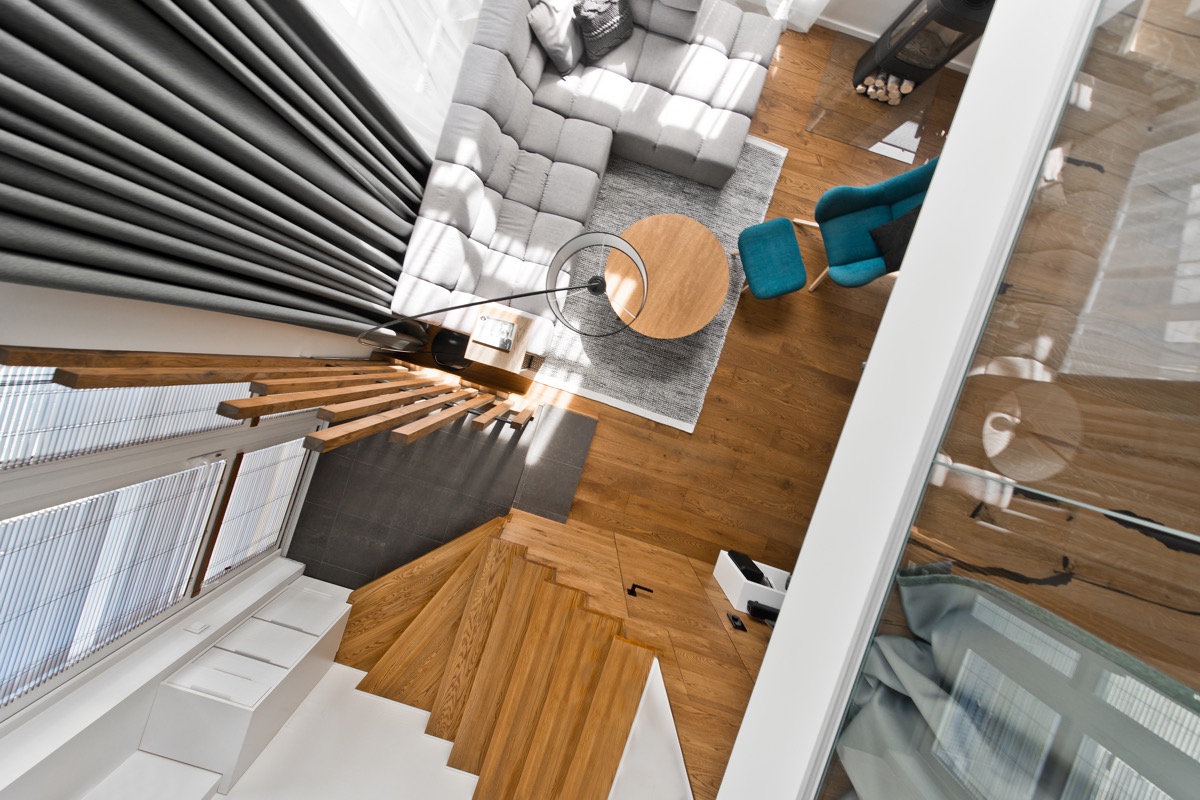 Scandinavian Loft bedroom ideas
This Scandinavian bedroom does not use lots accent and decoration. It just applies a unique wall texture behind the bed. But, the important point that makes a room looks perfect is a great natural lighting from the window.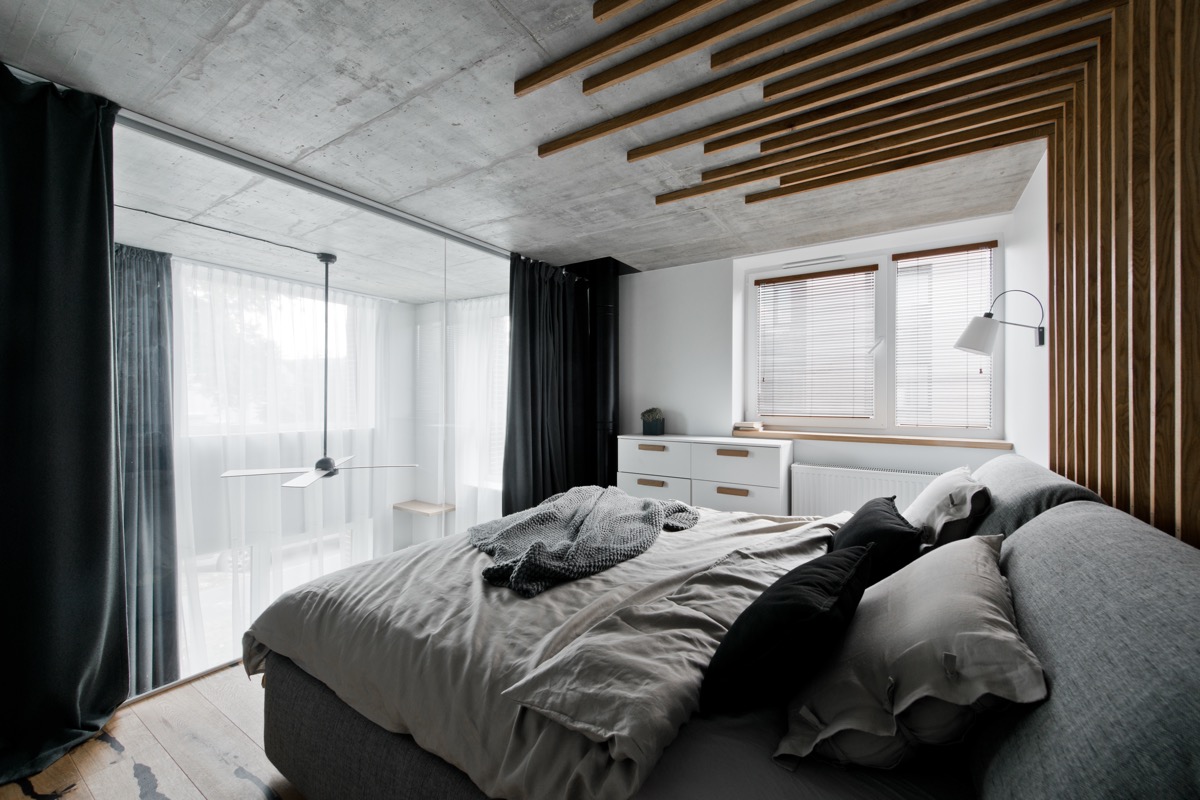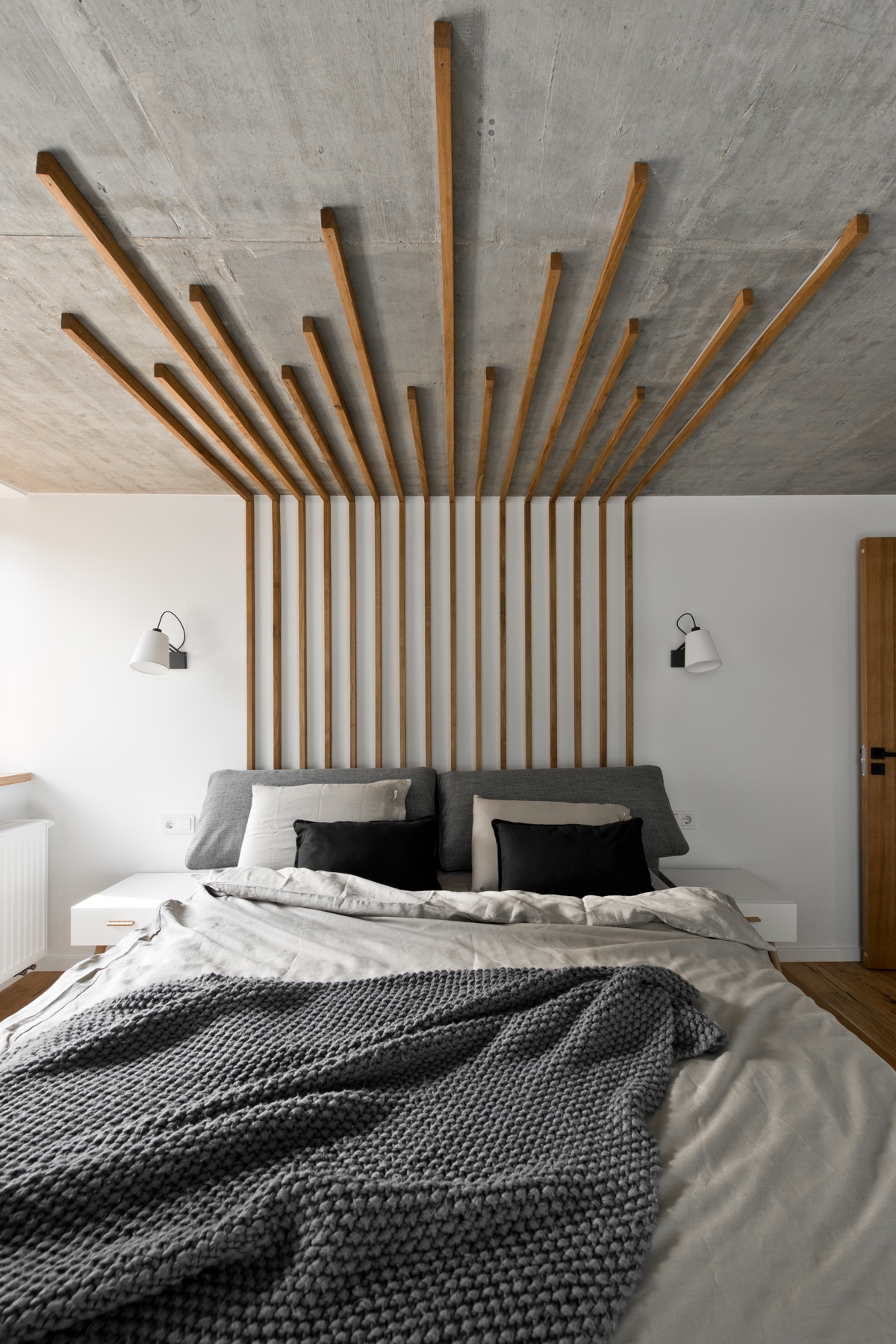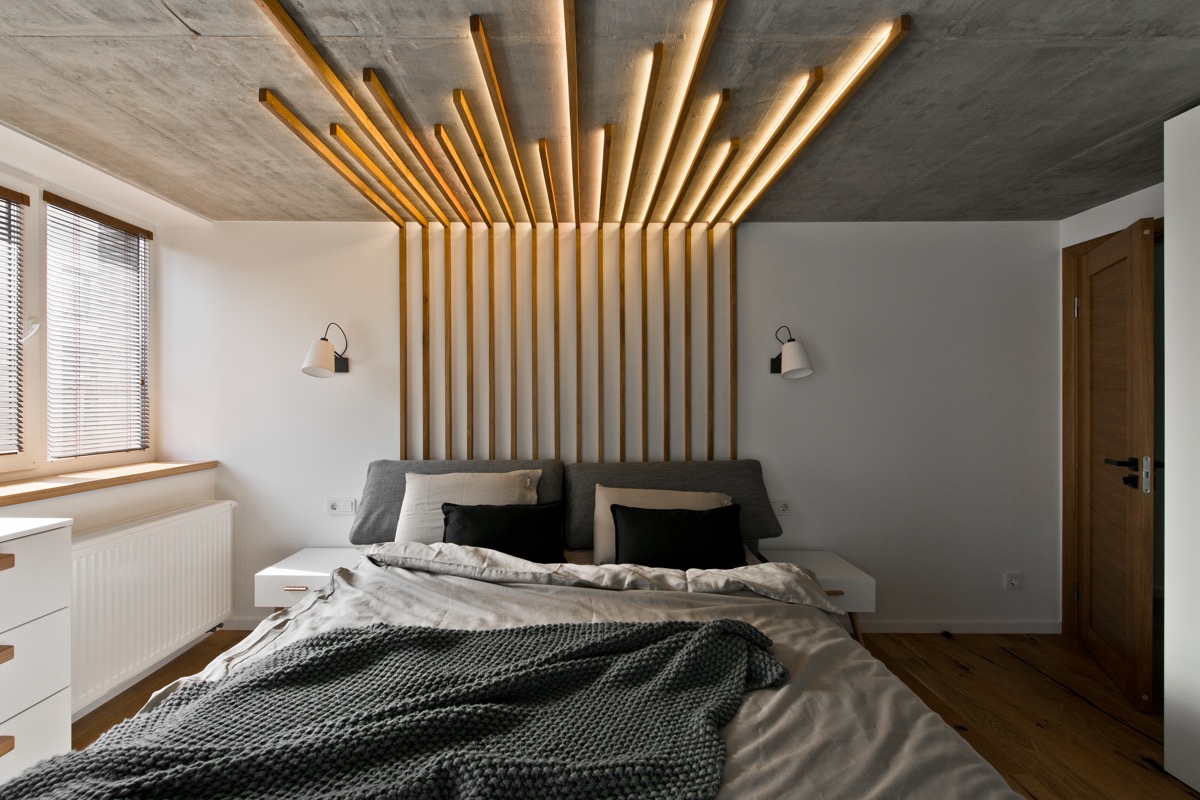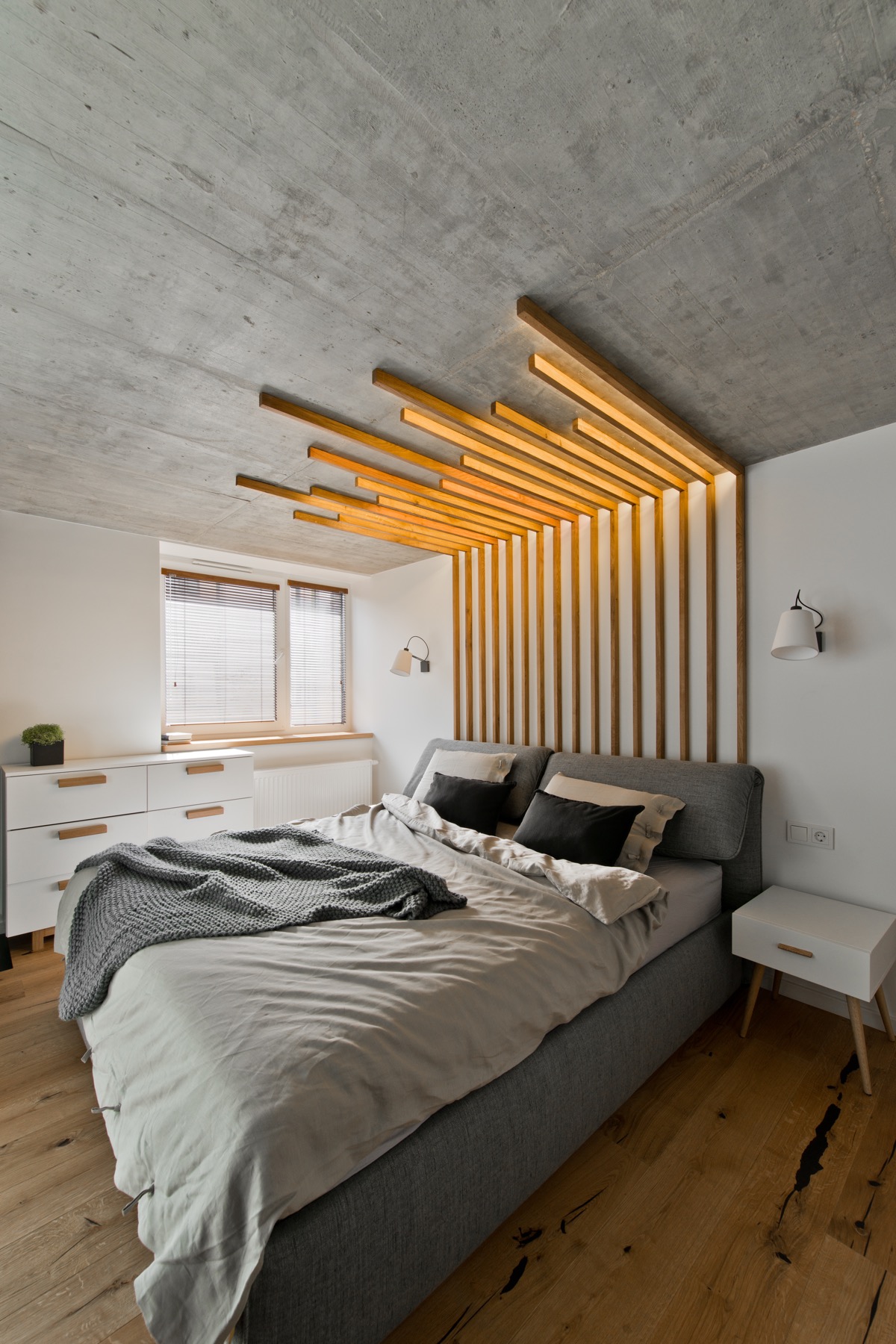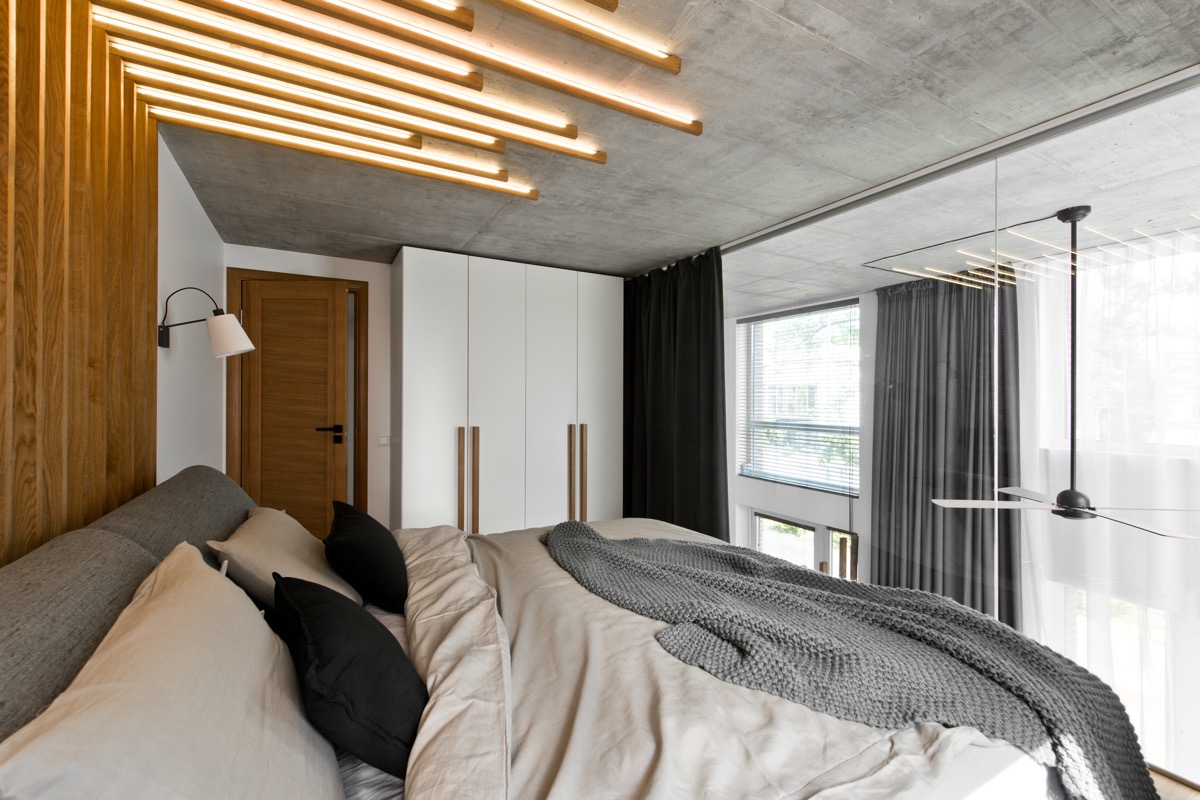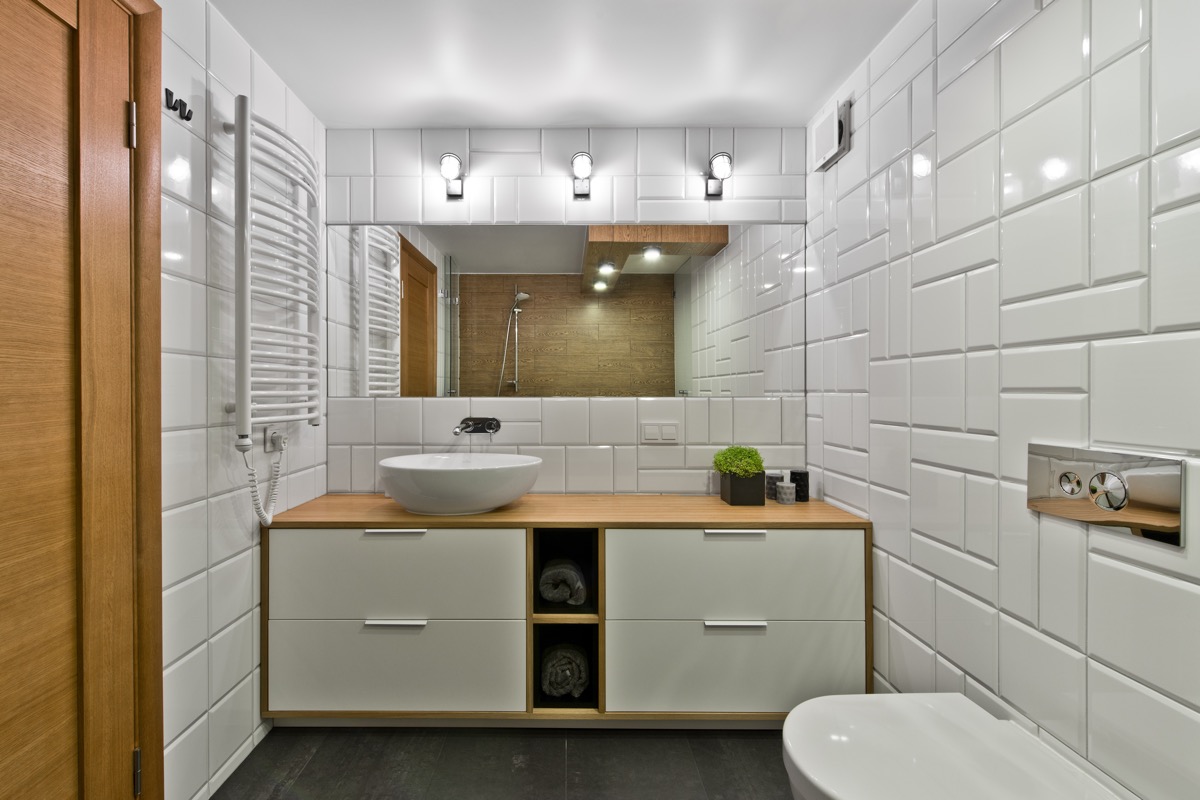 Do not forget to provide the comfortable bathroom also. Hopefully, this Scandinavian loft apartment interior design will be inspiring you.