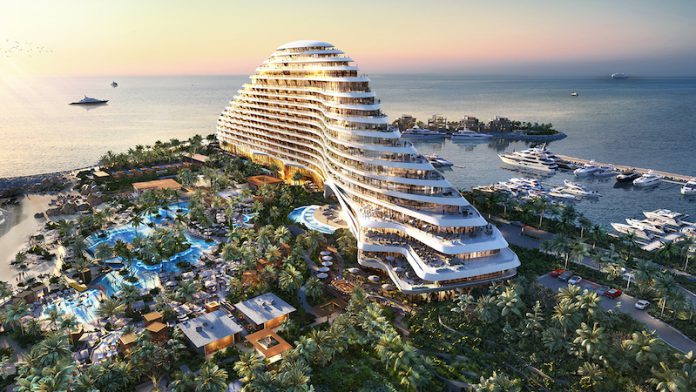 A city renowned for its stunning architecture and innovative design, Dubai is home to some of the world's most exciting new projects and developments. It's a city that has undergone a significant transformation over time, transitioning from a small fishing community into a bustling metropolis and one of the world's fastest-growing cities.
Dubai's status as the home to some of the world's most remarkable new projects is hardly surprising. It's a city with a plan and a government willing to do whatever it takes to make that plan turn into reality. Here we see that plan in action and explore some of the most anticipated new projects in Dubai for the year 2023 and beyond.
New Projects in Dubai
The UAE is currently engaged in several ground-breaking megaprojects that will further cement its global and regional influence. These ambitious ventures underscore the nation's steadfast commitment to growth and development in every sense of the word.
Through effective collaboration between the government and private sectors, these transformative projects have one overarching goal. They aim to drive economic growth, create employment opportunities, and further build on Dubai's reputation as a hub of international innovation, tourism, and advancement.
Dubai Creek Tower
Located in one of Dubai's most significant new communities: Dubai Creek Harbour, this record-breaking development is set to become the world's tallest structure. Originally named the Tower and now known as the Dubai Creek Tower this astonishing development will be home to a jaw-dropping viewing deck along with an exclusive hotel and numerous dining experiences. Developed by Emaar Properties once completed it is also set to become one of Dubai's biggest tourist attractions.
Marsa Al Arab
Located in Jumeirah 1, Marsa Al Arab is a highly anticipated new development that will create two man-made islands on either side of the world-famous Burj Al Arab. The project is currently under construction and once complete will include a luxury resort, a theatre, a marine park, and a range of other amenities. Besides, Marsa Al Arab will also feature a private marina, a yacht club, and no less than a helipad.
Habtoor Tower
Developed by The Al Habtoor Group, the appropriately named "Habtoor Tower" is set to become one of the world's largest and most innovative sustainable landmark buildings. Boasting a prime location on Sheikh Zayed Road the tower will be constructed within the exclusive Al Habtoor City development.
Home to Dubai's most luxurious lifestyle destinations Al Habtoor City was first launched in 2016. A mega development it features three internationally recognized hotels – The Habtoor Palace, LXR Hotels & Resorts, the V Hotel, Curio Collection by Hilton, and the Hilton Dubai Al Habtoor City, La Perle.
This large-scale, multi-billion Dirham development, the Habtoor Tower, claims the title of being the world's largest residential building. It offers an array of ultra-luxurious living amenities, encompassing 1,701 apartments across a structure spanning 81 floors above ground. Work on the project has already begun with the final completion date scheduled for late 2026. Once completed the project is set to become a city icon and one of Dubai's newest tourist attractions.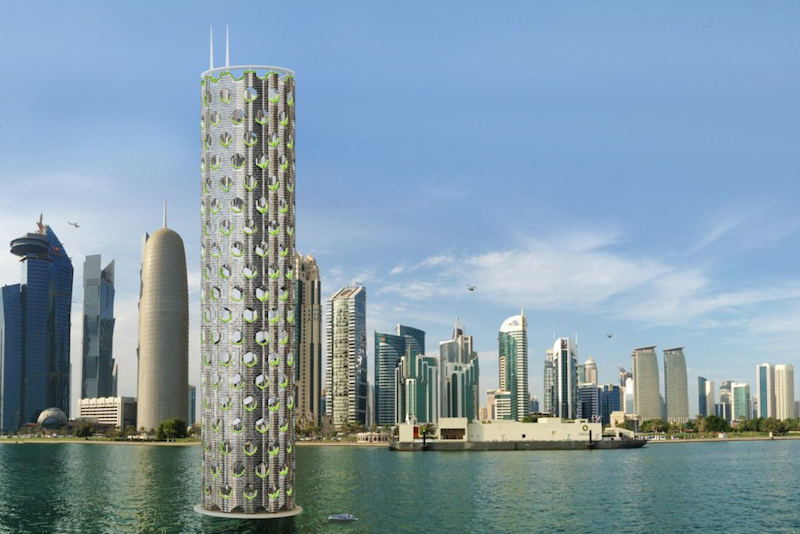 'Vertical City': A Futuristic Floating Development
Dubbed the 'Vertical City', a groundbreaking floating development is on the horizon, aiming to debut in early 2030. Conceived by renowned Italian architectural firm Luca Curci Architects, the concept of this zero-energy marvel was initially unveiled at the Knowledge Summit in Dubai back in 2019.
Once completed, these self-sustaining towers, gracefully resting on water, will accommodate around 25,000 residents in luxurious residences. Harnessing renewable sources like wind turbines and solar panels, the development embodies an eco-friendly theme and sets a new standard in this area.
The towers, enveloped in photovoltaic glass, are more than just stunning to look at from the outside. They're designed to have underwater floors, housing a medley of living spaces ranging from apartments and duplexes to villas and offices. Furthermore, the structure will accommodate amenities like spas, meditation centres, gyms, and opulent hotel rooms with stunning marine vistas.
The beauty of this innovative city isn't just in its design but also in its accessibility. Residents and visitors alike will have multiple entry points by land, water, or air. It's a superb example of green innovation and luxurious offering all working side by side.
Dubai is a city that's growing and expanding at a speed like no other in the world. Mentioned here are just some of the exciting new projects on the way with just as many more in the pipeline. Without a doubt some truly exciting times ahead for not just Dubai but all those involved.