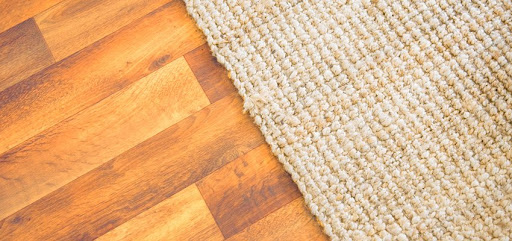 Wooden flooring, carpets, floorboards, tiles…if you want to turn your house into a home, then you have to decide what type of flooring you are going to have around your new 'home'. The only way that this is done is by personalisation, little touches that add warmth and comfort to your house is what makes it your own. It could be as simple as giving the walls a fresh lick of paint or changing the flooring, but what flooring is best for your house? Is there such a thing as certain flooring suiting certain rooms? If you are replacing an old floor the 2 most likely choices are between carpet or wooden flooring both have pros and cons. Below, we have discussed what flooring is best for your home hopefully this will help you find some answers.
What's the difference between carpet and wooden flooring?
Wooden flooring
Wooden floors have many benefits, they are often associated with elegance and style and can be brought back to life by either sanding the wooden flooring or using a varnish. Most people like to have the best of both worlds and have wooden flooring with a rug over the top to give it that more cosy feel. Wooden flooring is very durable and great if you have young children or pets as accidents can easily be wiped up without a trace, however, with carpet this is a little more difficult. Carpet can be more of an inconvenience for people with allergies as hardwood flooring doesn't harbour any dust mites and other allergens. The wooden floor is very easy to clean, some people feel like it's easier to clean wooden flooring than carpet.
Carpeted flooring
Carpets can be statement pieces, they can be patterned, brightly coloured or maybe you would rather opt for a more neutral option and go bolder elsewhere with the decoration. Carpets can absorb sound and make the room seem less echoey. Carpet offers warmth and would be very good in the colder winter months and ensures that the warmth doesn't slip through the porous flooring. Carpets can actually be seen as a bit of a fashion statement at the moment, thick grey carpets are actually very in and lots of people are wanting it all over their homes as a luxury carpet.
Pets and children are possibly 2 of the biggest tests that your flooring could go through, wooden or carpet. The pros of wooden flooring are:
Easy to clean up after pets (hairs etc)
Hard to scratch or chip
Easy to clean spillages
Pet odours won't stick
The pros of the carpet are:
Soft
Durable
Easy to clean
Nice to have when children are playing on the floor
Wooden flooring and carpet are both very popular and lots of people do have a mixture in their homes depending on the rooms and what feel they want that room to give off. Depending on the type of person you are you may prefer a carpeted bedroom rather than one with wooden flooring.
We hope that this blog has helped you differentiate between wooden and carpeted flooring and what would be best in your home. If you have any questions, please don't hesitate to get in touch on 020 8427 6604 or you can alternatively head over to our contact page and fill in the online enquiry form.