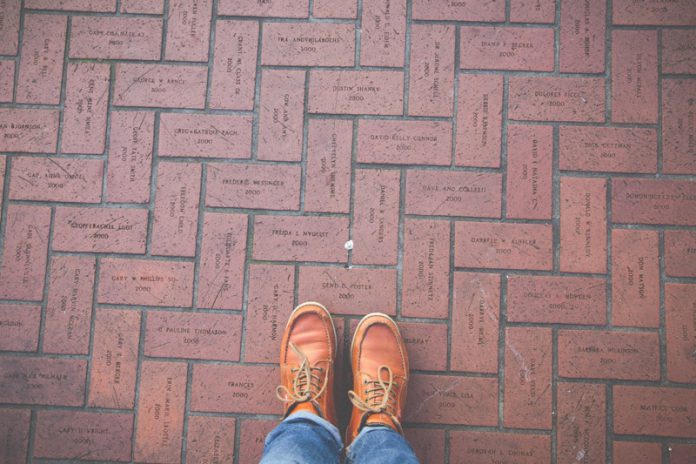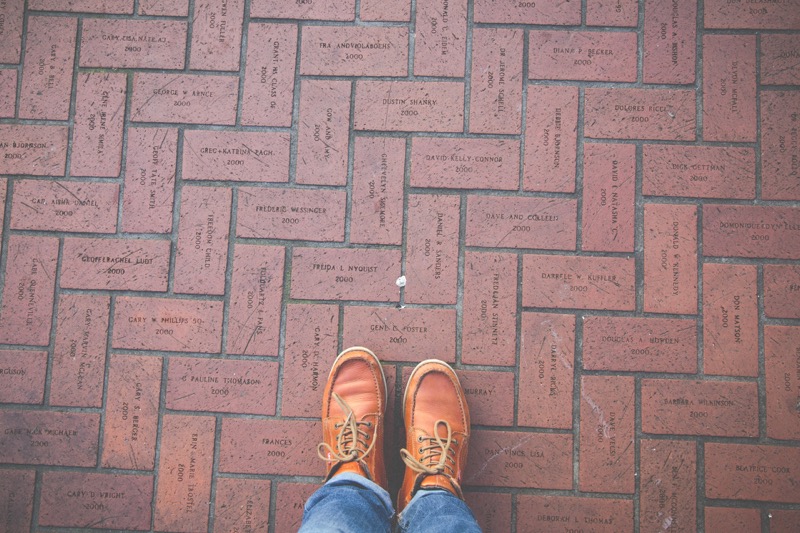 More than just laying brindle stones in formal style, straight lines are involved in block paving patterns.
From eye-catching traditional herringbone to random stretcher bond, everything today is transformed from uninspired patios and dull driveways into durable, fail-safe paving masterpieces.
This article will be complete to block paving pattern, and by reading this article till the end, you will be able to find a block paving pattern that's right for you.
1. Stretcher bond and stack patterns
Stack and stretcher bonds are simple, popular, and formal block paving patterns. These patterns are like replicating brick-laid walls. You can use the number of bricks almost to perfection as you use predominantly whole bricks, and repeating patterns allow for quick laying.
What is stretcher bond paving?
Stretcher bond paving is also named as 'running bond' or 'half bond,.' With the longest side sitting longitudinally, the patterns are created by laying a row of bricks. This laid is almost identically followed by the second row of bricks, offset by the measurement of half a brick. Alternating the offset bricks every second row, this same process is continued until the area decided for the paving project is filled with the bricks.
Using several sizes, the stretcher bond can either be laid as a single size or as a 'random stretcher bond.'
Check out the range of durable driveway block pavers available in the market to find the right paving blocks for stretcher bond patterns.
What is stack bond paving?
Consider a stack bond paving pattern for an ultra-uniform style. The laying process of stack bond paving is almost similar to stretcher bond, except the difference comes while lying the offsets. In stack bond paving, there is no offset between the rows of bricks. The result is the creation of clean lines that characterize many contemporary settings.
Go for the option of the sleek grey of driveway block paving for double down on your modern layout.
Keep this top tip in your mind when paving heavy-duty areas in a single-size pattern. Both of these patterns (Stack and stretcher bond) do not interlock while paving. And if we think about the consequences, the block paving could slip out of alignment without having sufficient edging restraints.
2. Herringbone block paving
Herringbone block paving attractive interlocking design even under heavy loads makes sure that the pattern doesn't shift out of the alignment. Its perfect alignment makes it an ideal paving option for driveway paving.
If we talk about the top practical benefits of a herringbone block paving pattern, then they are not less in number.
It earns you some serious style points.
The intricate, chevron-like pattern imbues an elegant aesthetic touch in your paving projects.
Beautiful Eye-catching patterns that will surely turn around your every passing neighbor and take note of your new paving
Normally there are two types of herringbone patterns. It comes in both 90-degree and 45-degree patterns.
What is 90-degree herringbone paving?
The 90-degree herringbone paving is the most straightforward among the two herringbone patterns. It sets pavers at a perpendicular angle of accurate 90 degrees to the baseline.
Building Herringbone paving 90- degree paving is usually easiest to build out from an established right-angle corner, preferably against an edging course.
Hammer wooden stakes around the area you are laying the paving and pull a piece of string taut around them. This will create your makeshift edging if you don't have brick edging to guide your paving.
If you are not sure about the pavers which work best with a 90-degree herringbone pattern, then you should go for contrasting rustic hues of block Paving in Autumn lend itself perfectly to this intricate aesthetic when laid in the single 200×134 size.
What is 45-degree herringbone paving?
A 45-degree herringbone pattern establishes its baseline at 45 degrees as similar in style to its right-angle relation.
A whole lot of patience and a lot of precise measuring is required while laying down the design. In return, you'll be rewarded with an unyielding driveway, even by using herringbone's already strong standards.
We suggest you pair up this resilient pattern with a reliable paver; check out the Block Paving range laid in the single 300×100 size.
3. Alternative patterns
No doubt, stretcher bond, and herringbone are the most popular options while paving. They dominate all around the country with their prevalent patterns used for driveways and patios. But these two are not the only options available for paving. Alternatives patterns are designed for people who favor bold, elaborate, and unique patterns.
For instance, the Basketweave pattern encourages color experiment, and any extra design effort is so much worth it.
What is basketweave block paving?
You can create a beautiful basketweave block paving pattern just like the crisscross of a woven basket, just by alternating pairs of vertical and horizontal blocks.
Basketweave block paving is an uncomplicated design that is very easy to experiment with different colors from block to block.
Basketweave is usually best for patios rather than driveways as they are likely to slip out of alignment under heavy loads.