Roohome.com – Are you interested in these 3 minimalist kitchen design with a modern appearance? You are not wrong on this section because you will be fascinated soon. If you have a problem in creating a modern appearance for a small kitchen in your apartment or house, Ievgeniia Biriukova has the best answer to help you. Do not waste your time, just take a look these 3 masterpieces of hers below.
Minimalist design with Scandinavian style
It begins with pastel color as the main point of this kitchen. Before that, Ievgeniia Biriukova has decided Scandinavian style as the main concept combining with pastel color. A whole space is decorated with a large mirror as one of modern furniture in this kitchen. The arrangement in this space also perfects without putting any ornaments to make the kitchen looks narrow and stuffy. Beside kitchen set, there is a pair of windows so creates brightness inside the kitchen.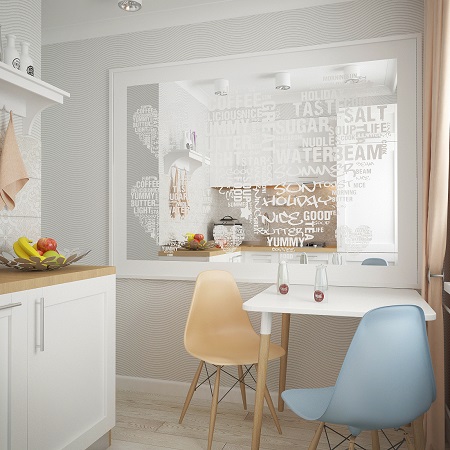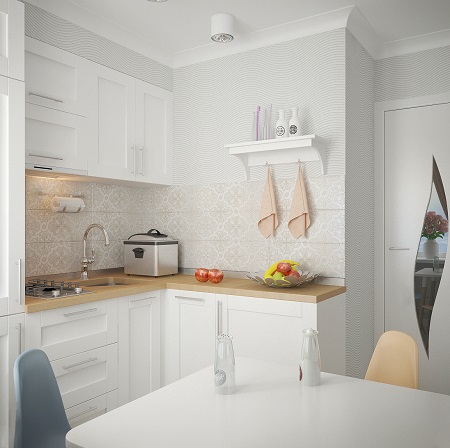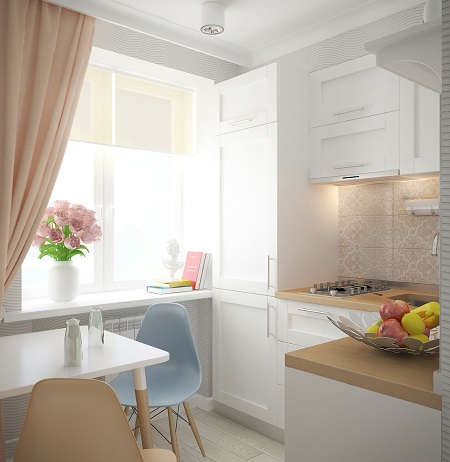 Minimalist design with combining white and yellow colors
Move to another design which combining white and yellow colors as the dominant power for this kitchen. Ievgeniia Biriukova is very brilliant providing a modern appearance in this small kitchen. For the kitchen set itself, the designer does not choose stuffy furniture. You can see from the kitchen cabinets, kitchen sink, even the dining table. Interestingly, a pair of dining chairs looks different with other chairs. Wooden is the material for this furnitures. This is one of 3 minimalist kitchen design here, are you interested?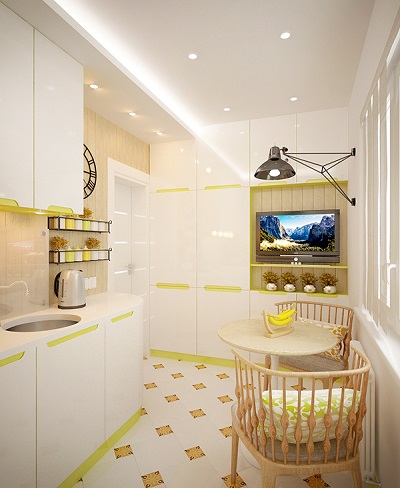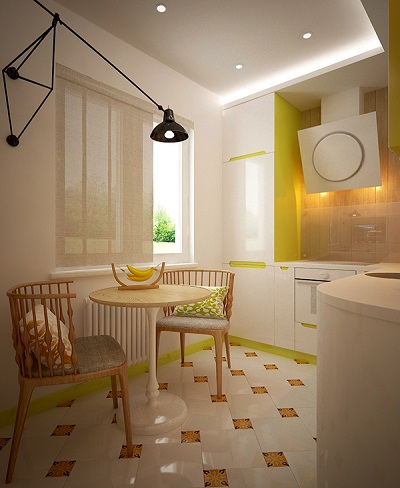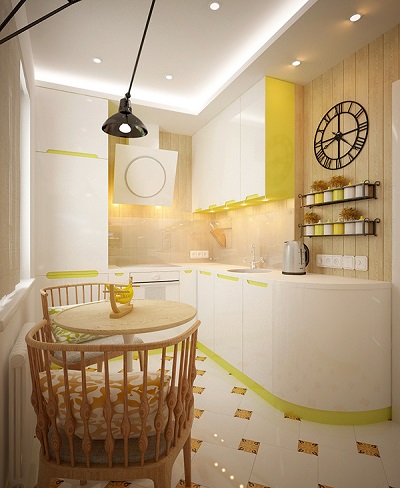 Minimalist design with wooden material
The last section in this design is using wooden as the main material. Firstly, a whole wall in this kitchen is fulfilled with shades of gray. Interestingly, Ievgeniia Biriukova uses newspaper pattern only partial walls. The newspaper pattern becomes the main point and is functioned as dining table space. From dining table until kitchen set, it is fulfilled by wooden. If you take a look for a whole space in this kitchen, you can find the artistic view and modern appearance all in one.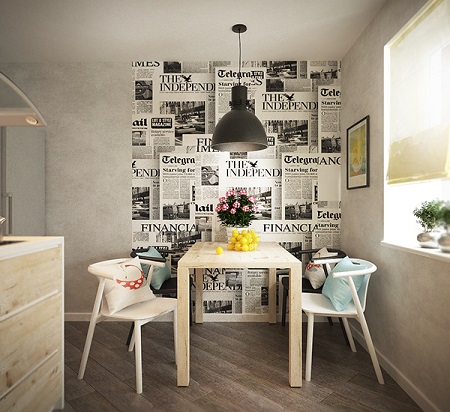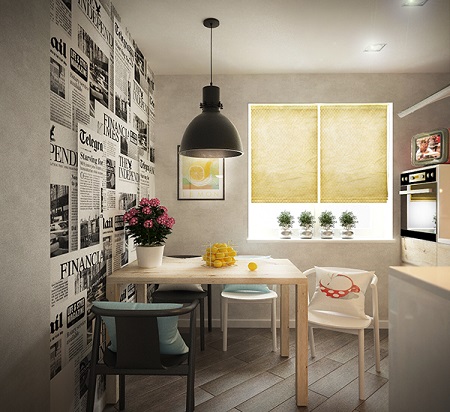 After seeing 3 minimalist design for a small kitchen with a modern appearance, you have a huge urge to create your dream kitchen. By choosing a minimalist design and a perfect arrangement, your modern kitchen is possible to happen. Grab this brilliant idea now, and do not miss it! If you want to see other design, just visit and check here.