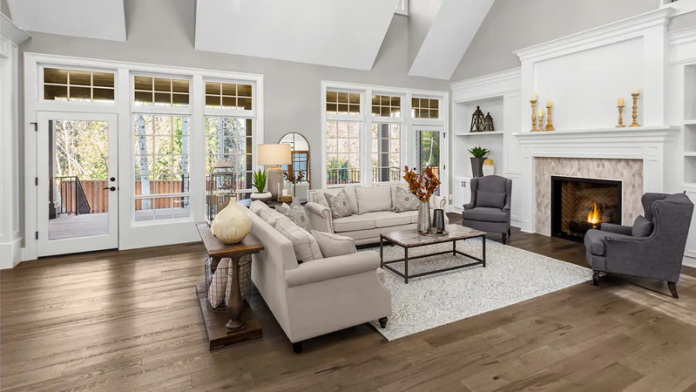 Ever wondered about the magic touch that can transform your home's value? Today, we delve into the question: How far can property staging take your home's value when only using different flooring? Flooring, often overlooked, plays a pivotal role in shaping the ambience and perception of a house.
In this post, we'll unravel the secrets behind selecting the right flooring and staging techniques that can significantly elevate your property's worth.
Floored by Design
Flooring isn't just about what you walk on; it's the foundation of your home's aesthetic appeal. Imagine stepping into a house with warm hardwood floors or sleek tiles – instantly, you feel the difference. It's here that flooring choices evoke emotions and create a welcoming atmosphere that potential buyers crave.
Material Matchup
When it comes to flooring, the options seem endless. To make an informed decision, it's essential to compare various flooring materials in terms of durability, aesthetics, and cost, while also considering the suitability of each material for different rooms in the house. Here are some of the most popular choices and their best features to help you decide:
Hardwood: Exudes timeless elegance and adds a touch of sophistication to any space. It is durable, offering longevity that makes it a worthwhile investment.
Laminate: A budget-friendly alternative to hardwood. It mimics the appearance of natural wood or stone but comes at a fraction of the cost.
Tile: Made from materials like ceramic, porcelain, or natural stone, it offers exceptional durability and resistance to moisture. This makes it a perfect choice for kitchens, bathrooms, and even outdoor areas.
Carpet: Known for its softness and warmth, carpet flooring is a popular choice for bedrooms and living rooms. It comes in different textures and pile heights, allowing homeowners to choose a carpet that complements their interior decor.
The Price Tag of Pretty
Upgrading your flooring definitely significantly boosts property value and every kind of material does a different kind of magic for your property's value. Luxurious hardwood floors add a touch of sophistication, making the home feel more upscale. Durable tiles in kitchens and bathrooms enhance functionality, making the space not only beautiful but also practical. The transformative power of flooring upgrades will always shine through and it can lead to substantial increases in your property's worth.
Give Them the 'Ole Razzle-Dazzle
Home staging is an art and a tool for a guaranteed increased sale price of your property. Though, not many people realize that flooring is one of its essential tools. Simple tricks can accentuate different flooring types. Area rugs can highlight the elegance of hardwood, while proper lighting can make tiles shimmer, creating a cosy ambience. You'll vividly see the difference when home staging is done well, making it more appealing to potential buyers.
The Expert's Edge
Choosing the right flooring material is not without its challenges. Maintenance requirements, budget constraints, and compatibility with existing features are crucial considerations. Overcoming these challenges involves careful planning and seeking expert advice. Consulting with professionals, such as property stagers or real estate experts, can guide you toward making the best decisions for your home.
Conclusion
So, how far can property staging take your home's value when only using different flooring? The answer lies in the synergy between the right flooring choice and effective staging techniques. Selecting suitable materials and employing creative staging methods will let you significantly enhance your property's value. Whether it's the timeless elegance of hardwood or the soothing feel of carpet, flooring is the cornerstone of a well-staged home. Invest wisely, and you'll find that your home's value can soar, creating a win-win situation for both sellers and buyers. So, don't underestimate the impact of flooring – it might just be the key to unlocking your home's hidden potential.