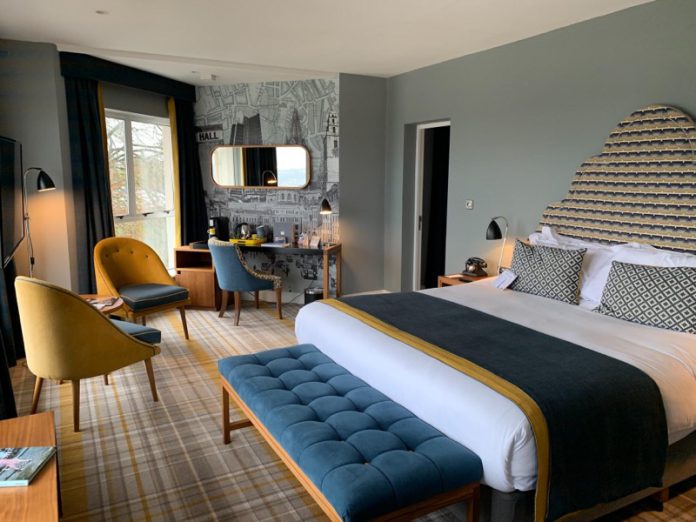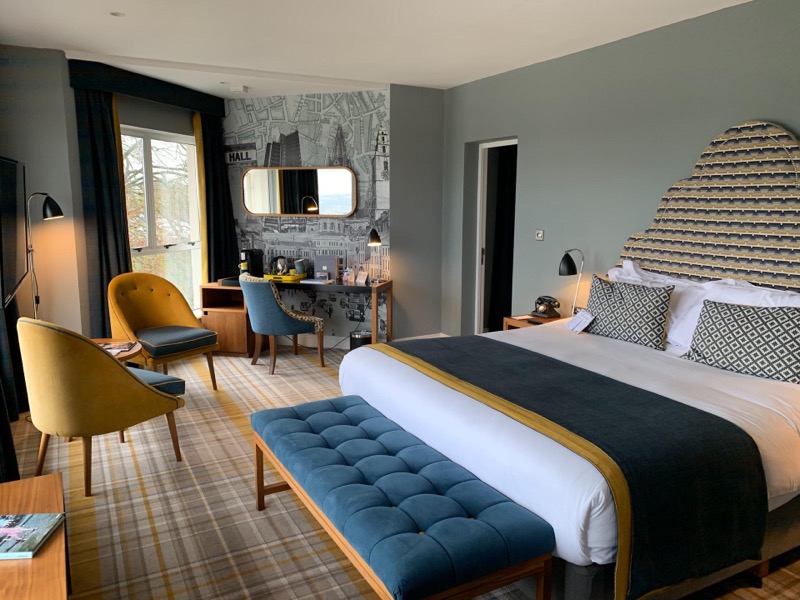 Now that you've finally decided to make over your bedroom, choosing a décor style for your space might seem impossible. However, those of us who've settled for a modern feel might need all the tips they can get to execute this look perfectly. Interior designers know all about creating bright, airy and contemporary bedrooms, but you don't need any formal training to pull it off in your space alone. If you're ready to tackle your bedroom remodel, here are a few ideas that will make it look and feel modern and elegant:
Boost natural lighting
One of the first things you need to focus on when creating a contemporary space is lighting, most importantly, natural lighting—you want as much of it as possible. If you have any furniture pieces blocking your windows, place them somewhere else, and also minimize your window dressing (wooden Venetian blinds or plain drapes are a great choice).  However, since you'll mostly be using your bedroom during the night, you also need artificial lighting. Integrated bedside options are perfect for every contemporary bedroom. Options that mount on your headboard and have concealed wires will create a romantic ambience without a fuss.
Create a feature wall
A feature wall is a great modern design motif that's also easy to pull off. For instance, you can paint three of your four bedroom walls and treat the fourth one with elegant wallpaper (keep your color palette neutral but experiment with patterns and texture). If you want to take things one step further, replace wallpapers with a 3D textured geometric wall. A black geometric panel option will add luxury and glam to your space without looking tacky.
Choose contrasting colors
Let's revisit the color theory for a second. Analogous colors are close to each other on the color wheel and they usually create a serene look and feel. On the other hand, complementary colors are directly opposite on the color wheel and they create a modern, eye-catching look and help you create bold accents throughout the space. Opt for the latter, but be moderate.
Mix materials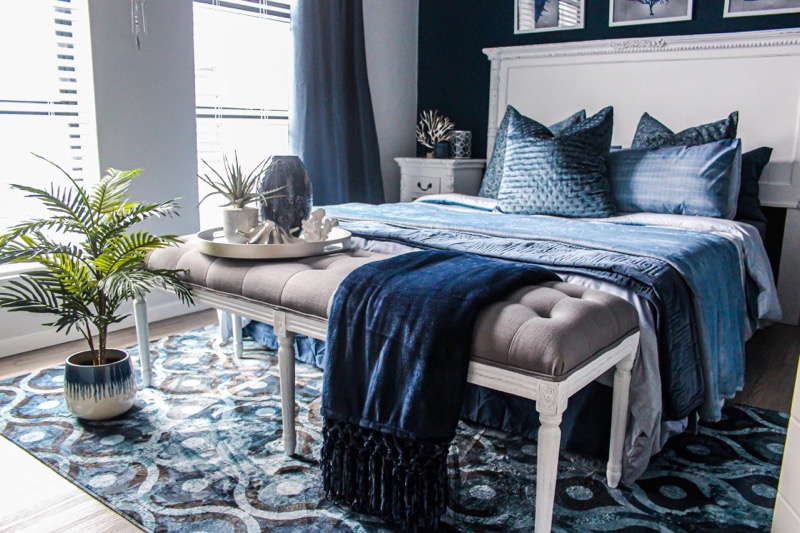 If you're aiming for a very cohesive look, you might want to choose to focus on one material like wood. However, this option might make your space feel too matchy. To avoid that, mix different materials to create a contemporary feel. Think jute, metal, wood and linen to add depth and interest to the space. Here's an idea: look into minimalist rugs from Hong Kong that are very high in quality and texture. These are simple enough to fit into any contemporary space but will give it the dimension and softness every bedroom needs. Combine your rugs with soft throw blankets and you'll achieve a perfect mix of materials without disrupting your contemporary vibe.
Add accents with pillows
If you want to add accents without creating a maximalist space, introduce a touch of contemporary cool to your bedroom with fun graphic pillows. Black and white eye-catching designs will nicely complement your space. On the other hand, you can ground the room and give it a note of class with rich and bold hues.
Focus on art
In contemporary design, art plays a huge role in décor. So make sure to treat your bedroom to a beautiful and intriguing piece of artwork. To achieve that cohesive and finished look, choose canvas prints online as they enhance the colors present in your bedroom. And don't be scared to go very big with the format of your artwork—it won't overburden your space, especially if you kept things minimalist until this point.
Add a seating area
If your goal is to forever sleep in a 5-star hotel bedroom, then you have to give your space a contemporary seating area. You don't need much space for this—just enough to fit two lounge chairs or one chaise. This design feature will give you extra surface space to place things and even fold your clothes, but it will instantly elevate your look and achieve a more luxe vibe.
Open it up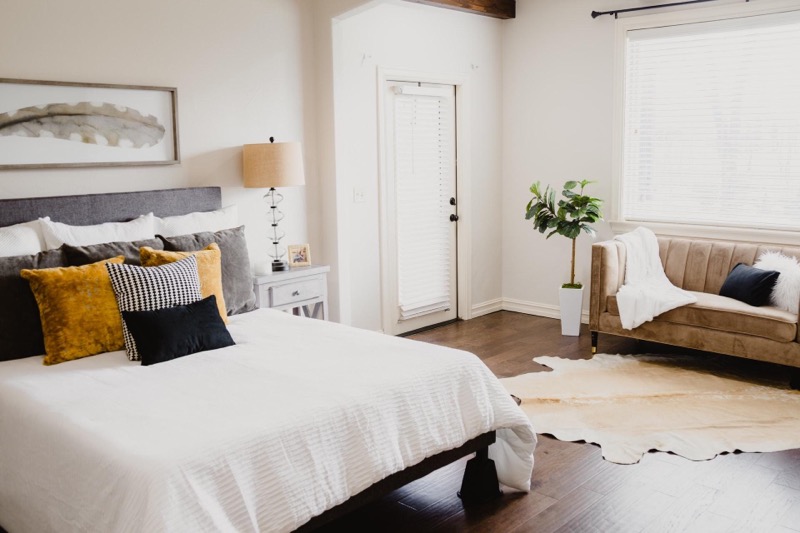 If you're willing to make a big change to your bedroom, why not even consider removing a wall or two from your space, creating a more open-plan look. There's nothing more contemporary than going straight from your bed to your private bath, giving each individual space more freedom to grow and develop.
Many people think that only super-minimalist spaces can be called contemporary, but that's not true. Sure, you want to reduce clutter and simplify your aesthetics to make every element pop, but you definitely don't have to become a minimalist. With these design tips, you will create a modern, elegant, comfortable and warm space in no time!