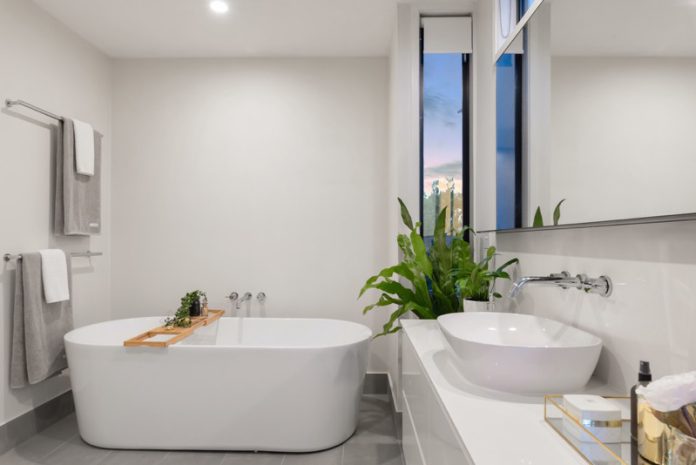 Your bathroom will make you feel comfortable, and you should be proud of it. When your guests come over, you won't worry when they ask to use it. Here are some tips to consider to improve your bathroom and avoid any embarrassing incidents.
Keep it clean at all times
You should set a rule to ensure that the place is always clean. Ask everyone at home to do what's right to avoid having a messy place. For example, used clothes should be in the laundry basket. There should also be a towel rack to hang wet towels. Make it a habit to clean the bathroom before leaving and tell the next person to do the same.
Think of a theme
Like the other areas in your house, the bathroom must also have a theme. It spruces up the ordinary look of the place. However, you don't have to make it similar to the living room or bedroom. The bathroom can have a unique theme. Find accessories that match your desired look.
Find unique furniture and fixtures
Look for a bathroom accent to elevate the appearance. You can choose freestanding baths for their appearance, appeal and practical purpose. You will feel more relaxed since it can be a great stress reliever. You will also be excited to go home after a long day at work. When your guests come over, they will be in awe of how striking your bathroom looks.
Deal with repair issues immediately
Don't wait until repair problems worsen. As soon as you notice them, ask someone to come over and fix them. You don't want your guests to notice these issues and be the ones to tell you what's going on. You might not even be able to use the bathroom until the problem gets fixed. Worse, severe repair issues might cause injuries.
Get design inspirations online
There's nothing wrong with trying to replicate existing bathroom designs. If they match your taste and preference, give them a shot. Purchase furniture and accessories that will help achieve these looks. You will feel proud upon seeing how things turn out.
Invest in what would make the place look better
You can't be proud of your bathroom if it stays the same. Unless you invest in the necessary improvements, you won't see positive changes. You can't wish for things to be better unless you're spending money. The good thing is you can purchase items online at a reasonable price. You can also wait for promotions to get what you need at a lower cost. You may even buy everything from the same store to receive more price reductions. Despite your search for a low price, you can't sacrifice quality. Make sure these bathroom fixtures last long.
You can't wait to invite guests to your place once you see these changes. They might even ask for a few tips on bathroom improvement. Share some ideas and walk them through the process.